We recommend using Internet Explorer 9 (or other standard browsers) to get the best experience on this site.
Super Heroes TV Series & Movies - Cartoons & Animation
Collection popularity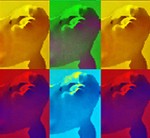 The word "superhero" dates to at least 1917. 1903 play The Scarlet Pimpernel and its spin offs popularized the idea of a masked avenger; shortly afterward, masked and costumed pulp-fiction characters such as Zorro (1919) and comic-strip heroes such as the Phantom (1936) began appearing. A superhero is a type of fictional stock character possessing extraordinary talents, supernatural phenomena, or superhuman powers and dedicated to protecting the public. A female superhero is sometimes called a super heroine. By most definitions, characters do not strictly require actual supernatural or superhuman powers or phenomena to be deemed superheroes, although terms such as costumed crime fighters or masked vigilantes are sometimes used to refer to those such as Batman and Green Arrow without such powers who share other superhero traits. Some superheroes use their powers to counter day-to-day crime while also combating threats against humanity by super villains, their criminal counterparts !
List of items in this collection
Loading more items...
How can we make this page better for you?