We recommend using Internet Explorer 9 (or other standard browsers) to get the best experience on this site.
books
Collection popularity

List of items in this collection
In the land of Ingary, where seven league boots and cloaks of invisibility do exist, Sophie Hatter catches the unwelcome attention of the Witch of the Waste and is put under a spell.

Big Blackout. It would shape their lives. The effect is worldwide. The sun is now a featureless disk--a heat source, rather than an astronomical object. The moon is gone, but tides remain. Not only have the world's artificial satellites fallen out o

Young Frederick is plucked from an orphanage to be a footboy for a wizard named Lord Schofield in Victorian England. Is his uncanny ability to tie perfect knots and render boots spotless a sign of his own magical talent, or the work of Billy Bly, the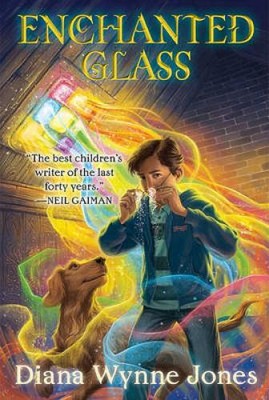 But when Aidan arrives on the doorstep, he finds that the sorcerer's grandson, Andrew, has inherited the house. The good news is that Aidan can tell immediately that Andrew's brimming with magic, too—and so is everyone else at Melstone.

Loading more items...
How can we make this page better for you?