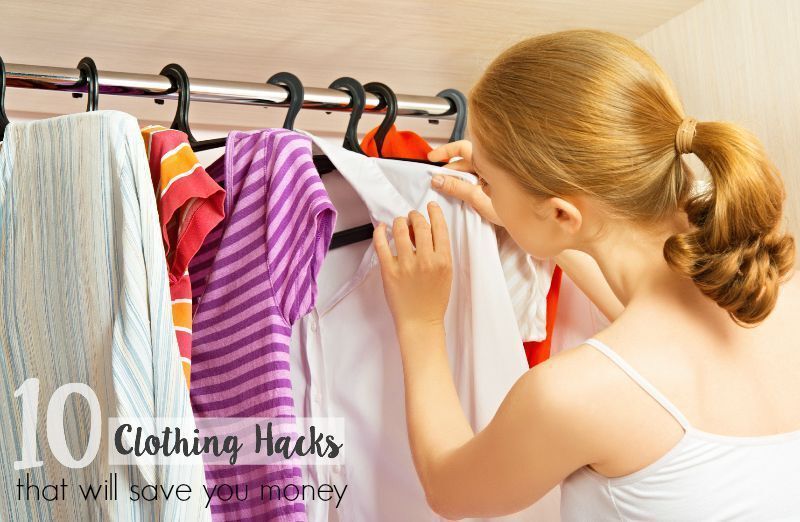 I can't even tell you how many times I've been frustrated by having to throw away or give away clothing that needs repairs or no longer fits. It's always particularly aggravating when it's my children's brand new clothing. Now, instead of replacing clothing at the first sign of shrinkage or worse, I've found 10 clothing tips that have saved me a ton of money. Give them a try. You'll be amazed by how much money you can keep in your pocket when you don't have to constantly replace clothing.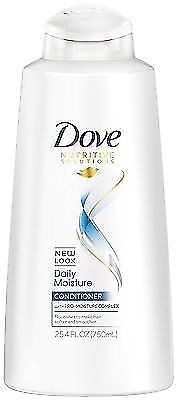 1. FIX A SHIRT THAT HAS SHRUNK IN THE WASH WITH HAIR CONDITIONER
This is my all time favourite tip. There is nothing worse that pulling your favourite, perfectly fitting shirt out of the dryer only to find that it's about 4 sizes smaller than it went in to the wash.

To fix it, fill your sink with cool water. Pour 1/4 cup of hair conditioner into the water and mix the water and conditioner with your hands. You can use any inexpensive conditioner. Submerge your shirt in the water without wadding it up. Let it soak for at least 15 minutes. Drain the conditioner water and fill the sink with cool tap water. Let the shirt soak for 15 minutes. Rinse and repeat until the water is clear. Gently squeeze water out of shirt and lay flat on a stack of white towels. Work from top to bottom and then right to left to stretch the shirt back to size. Let air dry.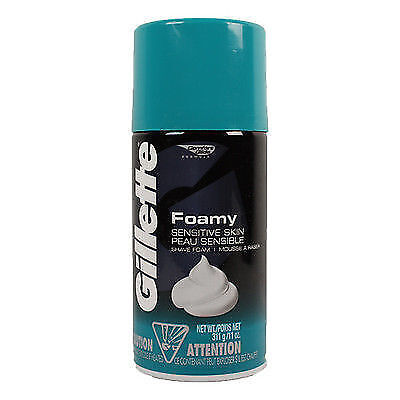 2. REMOVE MAKE UP FROM CLOTHING WITH SHAVING CREAM
There's nothing worse than slipping your shirt over your head and realising that you just transferred your make up to your shirt. As you know, washing alone won't take that make up out, but if you treat your shirt with shaving cream, it will. Powder and liquid-foundation respond well to the cleaning agent in shaving cream. Be sure to wash it after applying the shaving cream.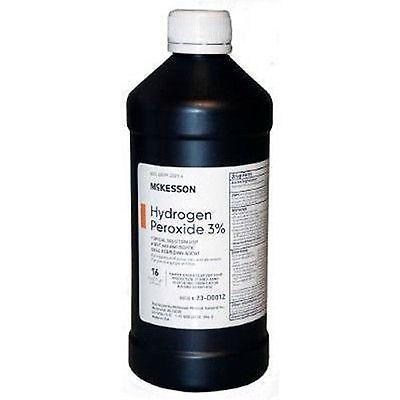 3. REMOVE YELLOW ARMPIT STAINS WITH AN EASY DIY SOLUTION
I've thrown out far too many shirts due to yellow stains. This armpit stain removal trick works wonders so that you can save those shirts that are perfect except for the armpit stains. You'll just need mix one part dishwashing liquid with two parts hydrogen peroxide (you can be the judge of how much you need to mix). Let the mixture sit on the stain for an hour. For really bad armpit stains add baking soda and scrub the yellowed area.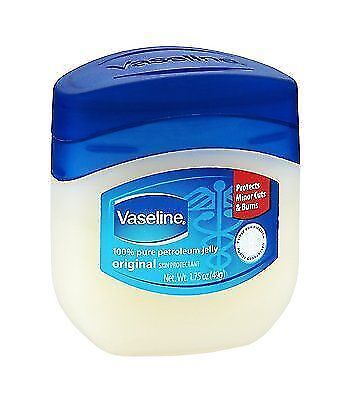 4. UNSTICK YOUR ZIPPER WITH VASELINE
If stuck zips are the bane of your life then grab some Vaseline. A lubricant like Vaseline will save you the frustration of wiggling and jiggling that stuck zip. Just smooth some Vaseline on the teeth of the stuck zip and give it a try - it should unzip easily.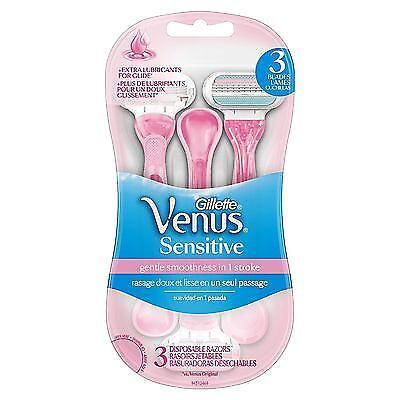 5. USE A DISPOSABLE RAZOR TO DE-PILL YOUR CLOTHES
Have you noticed that some clothing items just seem to pill frequently? Removing those "pills" is easier than you may think using a disposable razor!
Just spread your clothing item flat and then shave the pilling from the fabric. Be careful not the cut the fabric.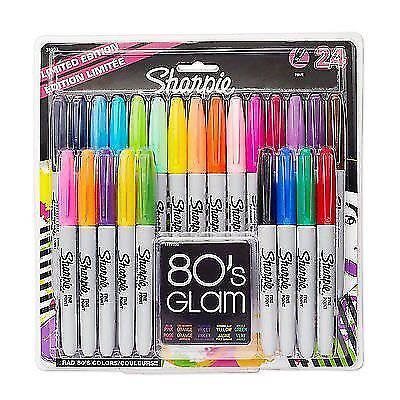 6. FIX BLEACH STAINS WITH A SHARPIE
It may be commonly known that you can cover bleach stains on black fabric with a black Sharpie, but did you know that you can cover up bleach stains on coloured fabric, too? The new coloured Sharpies work like a charm.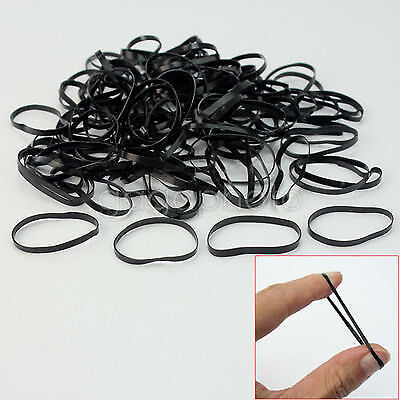 7. USE AN ELASTIC BAND TO KEEP YOUR ZIP UP
If you have a pair of jeans with a zip than slowly slides down all day, then you can ditch the jeans, change the zip or try this tip. Loop an elastic band in the zip pull, then before you button the jeans, put the elastic band around the button, so that when closed, it holds the rubber band up, also holding the zip up.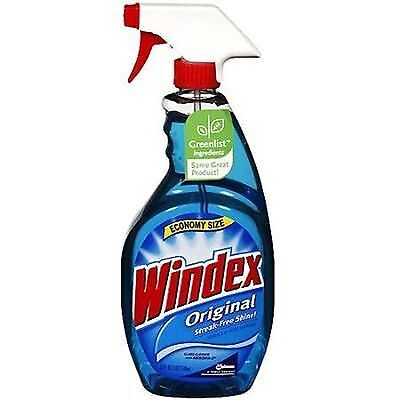 8. CLEAN PATENT LEATHER WITH WINDEX
You can polish patent leather items like shoes and purses with Windex to restore their formerly new shine.
Just spray the item with Windex then wipe it clean with a dry cloth. Make sure you only use Windex on patent leather.

9. REMOVE SALT AND WATER STAINS FROM LEATHER WITH 2 INGREDIENTS
Combine the 1 cup of water and 1 tbsp of white vinegar and mix well. Dip a towel into the mixture and wipe gently over the surface of your shoe until the stains disappear.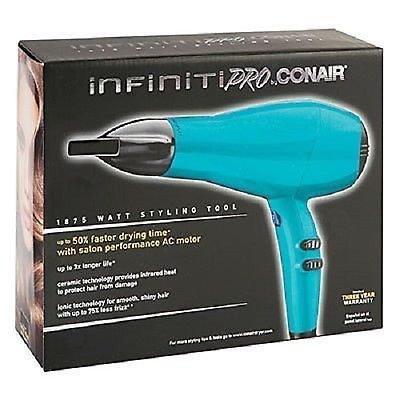 10. STRETCH OUT SHOES WITH A HAIRDRYER
If your shoes suddenly seem too small, grab a thick pair of socks and your hairdryer. Put your feet into the shoes with the thick socks on and then point the hairdryer at the shoes. The heat will help the material expand a bit giving your feet a bit more space.
What's your favourite clothing tip?
Love this article? Then be sure to check out my TOP 10 HOMEMADE KITCHEN CLEANING TIPS and TOP 10 HAIR TIPS.
Stay tuned for more organizing tips and easy hacks coming from Kids Activities Blog!