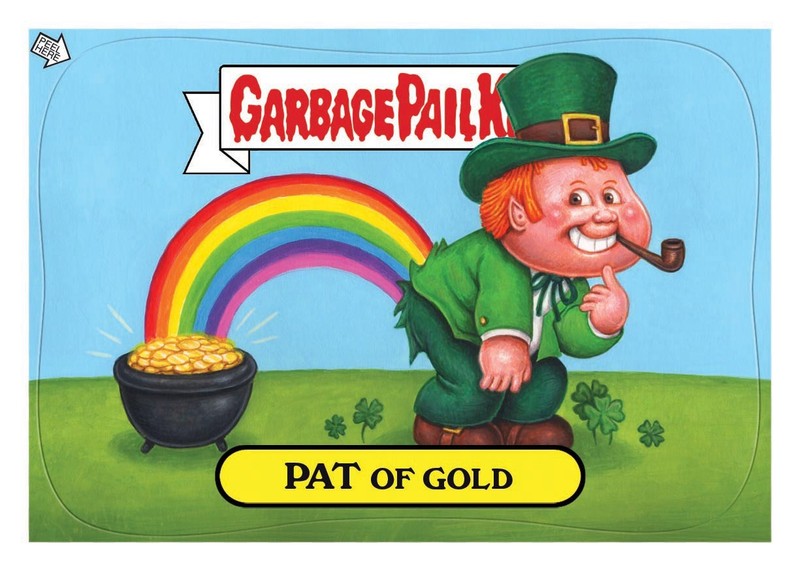 These things are much more "fresh" and "rad" than ET, Michael Jackson and the Space Shuttle out together; you just don't know about them yet…
Deely Boppers

The 80s was a joyously unsophisticated time, despite the ever-present threat of nuclear war, or being choked by a noxious cloud of a passing stranger's hairspray. For all that everyone goes on about power dressing, Live Aid, The Bonfire of the Vanities, Duran Duran, Thatcher and yachts, it was actually a goofy decade. Witness this style statement, from 1982.

Yes, back then, attaching two balls on springs to your head via a band, to bob about like comical, tinsel-covered antennae, was the height of fashion. Actual adults used to wear these, probably whilst dancing to Sarah Brightman's Starship Trooper, tipsy on Babycham, Mirage and Tabu.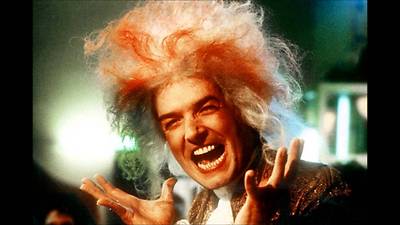 Falco

Austrian pop idol Falco bestrode 1985 like a colossus with his one real hit, Rock Me Amadeus. This rode on the coat tails of the previous year's Oscar-winning Mozart biopic Amadeus, suggesting Mozart was "ein rock idol" and "so popular" over an unstoppable Europop beat.

Falco was a genuinely eccentric figure who eventually died in a car crash, and was easily the most famous Austrian since… Er, well, he was a famous Austrian. To be honest, we could have picked any number of short-lived pop sensations for this slot, from Taylor Dayne to Tiffany to Berlin to the Rah Band (whose Clouds Across the Moon is one of the most touching songs ever written about not being able to see one's husband, because he is on Mars).


Garbage Pail Kids

Bubble gum cards featuring cartoons of horribly disfigured children, sufficiently closely based on a popular line of dolls (the Cabbage Patch Kids, which came with an adoption certificate, queasily enough) to attract allegations of copyright infringement.

How could the Garbage Pail Kids NOT have been a success? The consensus is that they toned down the grotesqueness of the kids as time went by, but a spin-off TV series still proved short-lived, due to parents hating it (there was also a movie). Perhaps the most remarkable thing about the Garbage Pail Kids, however, is that they were the brain children of Art Spiegelman, the Pullitzer-prize winning author of Maus. It's a bit like if Martin Amis had also invented Deely Boppers.


Rubik's Snake

Everyone still claims to love Professor Erno Rubik's Cube, but his follow-up "puzzle", the Rubik's Snake, is less fondly remembered, despite being far cooler. A series of linked wedges, it could be twisted into (according to Wikipedia) 6.7 trillion different shapes.

However, only two of these were, strictly speaking, recognisable as things: the dodecaheron type shape that it came out of the box as (to be totally accurate, it was in fact a "a non-uniform concave rhombicuboctahedron") and - surprise, surprise - a snake. However, it was considerably more fun than the Rubik's Cube as you didn't need to be a maths genius to complete it - there wasn't even a "correct" end result, really.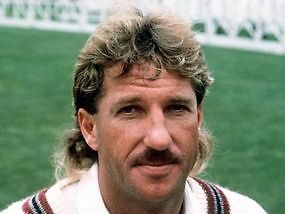 Sportsmen and Hair

Throughout the past 100 years, different groups of men have been charged with keeping the moustache alive. Today it's hipsters. In the 70s, the gay community. Before that, aristocrats and military men.

In the 1980s, the baton was passed to cricketers, with everyone from Dennis Lillee to Graham Gooch to Alan "Lamby" Lamb rocking the furry top lip look. Ian "Sir Beefy" Botham was always the great allrounder, of course, and perhaps that's why he's here adopted both a cricketer's tache, AND a mullet, more usually the preserve of the 1980s top-flight footballer. See how lushly layered it is; the tasteful length at the rear, building to a crescendo of feather-cut highlightedness on top. They don't trim 'em like that anymore, but trust us: you'd see this "do" on the pitch at least 22 times at any Division 1 football match in the mid to late 80s.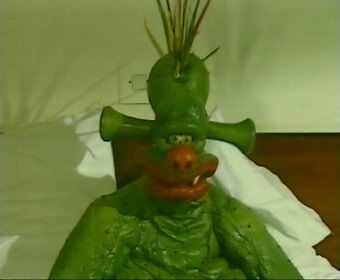 Gilbert the Alien

Originally a "guest" on the very 80s-ly named kids' show Get Fresh, Gilbert was a disgusting, snot-coloured, mucous-covered alien with massive ears and lips – supposedly modelled on Mick Jagger's - who went on to enjoy solo success on Gilbert's Fridge and the more adult-orientated Gilbert's Late.

The beast was voiced by comedian Phil Cornwell in a crazed, stream-of-consciousness style that had more in common with someone you might bump into sat at a bus stop outside a rave at 4am than a kids' TV presenter. Even Timmy "WACADAY" Mallet seemed normal by comparison.


Slogan T-Shirts

Frankie Says Relax! Choose Life! Coal Not Dole! You were nobody in the 80s unless you had a positive but vague statement emblazoned across your chest on a baggy, white t-shirt.

It was all the fault of designer Katharine Hamnett, who famously once met Mrs Thatcher at 10 Downing Street while wearing a voluminously baggy blouse saying, "58% don't want Pershing". So bowled over by the simplicity of this statement was Mrs Thatch that she indeed did NOT buy the Pershing nuclear missile system. But she did buy Cruise and Trident nuclear missile systems - oh well, you can't win them all.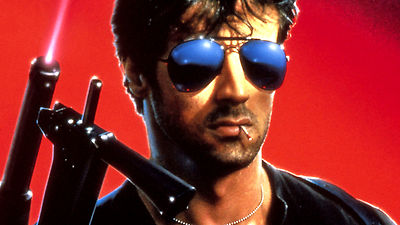 Slyvester Stallone

Right now you're probably asking, "How can you say Sly is forgotten? Rubbish article." And yes, sure, Rambo and Rocky made him an icon. Now, can you name a single other film of his from the 80s? And even if you can, could you remember a single detail of its plot?

Well, there was Over The Top, Cobra, Rhinestone, Tango and Cash, Lock Up and - yes! - WWII football film Escape to Victory. All of them found Stallone brooding, fighting and talking out of the side of his mouth like the coolest hard-ass Italian-American midget ever. It's as good a body of obscure action films (made on multi-million dollar budgets) as you're ever likely to see. Alas, Sly began to attempt to "broaden his range" in the 90s with the likes of Stop Or My Mom Will Shoot. Why, Sly?!


Summer Games

Kids these days may find it hard to believe that we spent the 80s playing video games that involved thwacking keys or waggling joysticks repeatedly, as fast as possible, until RSI set in, and considered it entertainment. But it's true, with the likes of Summer Games, following on where multiplayer arcade classics Track and Field and Hyper Sports left off.

As you can see, the graphics were also very impressive indeed. One such game, Daley Thompson's Decathlon actually included a 1,500 meter race - ie, waggling a joystick at full pace for five excruciating minutes - although it's not confirmed that anyone ever actually finished it.


Yes,
the Walkman
was a true 80s icon
. But most of our parents couldn't afford one, so we had to make do with something from Sanyo, Alba, Aiwa and all the other imitators who rode in its wake. This was when Japanese tech ruled with an iron fist, to the point that UK brands would call themselves things like "Matsui" to try to make out their goods were made in Tokyo, not Basingstoke.
They all had "bass boost" buttons, multi- (ie: three) channel graphic equalisers and a whole raft of other sound-ruining technologies, and were probably responsible for the continued success of doctors specialising in hearing loss, to this day.