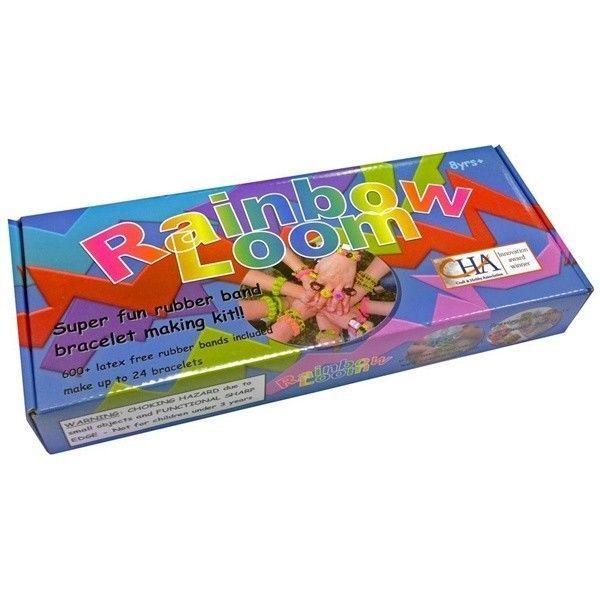 Creative play is a vital part of every child's development. Each individual child's development can be met through play. It is through their desire to play that they explore and make sense of the world around them.
However, as they grow, so does their play. It turns into more sophisticated games, often involving bought toys or different materials found in and around the home. By the time a child has reached their late teens, they are considered to be fully developed and well-adjusted young adults able to walk, talk and function individually within society. Creative play helps children to express themselves, which in turn assists in learning new skills and achieving academically.
This guide will offer suggestions for 10 creative toys that every kid should have to help them on this journey. All these creative toys can be found on the eBay platform under the specific categories highlighted throughout this guide.
Creative Play Together
Not only does play assist in the cognitive, physical, social and emotional development of a child, it is also a way for parents and carers to become engaged in their child's life. It offers the unique opportunity for the adult to see the point of view of the world from the child.
Play can be broken down into three basic categories:
Creative Play
This is most commonly 'making' play. This could be drawing, painting, music, cooking - the list is endless. This type of play enables the child to express themselves as well as teaches them about processes like cause and effect. It will often leave the child feeling a sense of pride in their achievements.
Imaginative Play
This is play that begins in the child's head. It can be anything from role-playing, giving non-naturalistic objects like a chair a character or giving toys a voice. This type of play explores fiction and non-fiction and often children will use this play to develop relationships with themselves and other people.
Active Play
This is how a child starts to physically move around in the world. Physical movement through sport i.e. teams sports, individual sports, and creative sports like dancing. It offers a child the ability to learn about teamwork, feel free and, release energy, tension and stress.
Whilst this interaction does not rely on having interactive and expensive toys to assist with the play, there are creative toys that are enjoyable for all parties involved in the game.
Types of Creative Toys
How many toys does a child need to play? Children do not need excessive amount of toys, just toys that encourage play. If they are engaged with the toy, it will be used excessively, meaning great value for money as well as great for the child's play and development needs.
Toy Blocks
Toy blocks are a timeless classic creative toy available in a range of colours and sizes.
Benefits of toy blocks include:
* Great for teaching the child about spatial relations. Blocks also offer endless hours of creation - whether that is through the building of houses, towers or castles.
* Different colours offer the chance to explore colours and different sizes offer the opportunity to explore different shapes.
* Blocks can also be used to explore the alphabet by placing them together to create letters and even spell words.
Lego
Lego is another timeless creative toy. Enjoyed by many past generations, Lego grows with the child. There are different types of Lego according to age; starting with Duplo for the younger children and leading to more sophisticated smaller blocks that can build extensive cities and landscapes. Lego is a great way for children to explore maths as they build walls and patterns that require a certain amount of blocks to create the desired 'set'.
Play Doh
Play Doh is a fantastic imaginative toy. It can literally become anything the user wishes. A blob of 'Doh' that can be moulded into shape, Play Doh is reusable and can be cut, rolled, moulded and pressed hundreds of times. Play Doh also comes with a great range of additional accessories specifically for use with the material - but equally, every day household objects can be used to play with Play Doh, for example, cookie cutters or rolling pins.
Benefits of Play Doh include fine motor skills. Playing with Play Doh helps to build muscles in the hands and improves hand eye coordination.
Puzzles
Puzzles are a great toy for quiet, wind down creative play. Puzzles are another toy that can grow with a child. Puzzles are available in larger, chunkier pieces for younger children, to more intricate pieces for older children offering more of a challenge.
Benefits of puzzles include developing fine motor skills, patience, and gives the child a sense of achievement once completed.
Playhouse
A playhouse is a wonderfully creative toy.
Playhouses allow the user's imagination to determine what it is at any given time (Is it a cave? A house? A castle?). It too can grow with the child, providing a covered area for babies to crawl in and out of or play peek-a-boo to an older child creating private 'accommodation' for a sleepover. The imaginative play scenarios are endless.
Musical Instruments
Musical instruments are a fantastic creative toy for children. Just like adults, children enjoy listening to and creating music. Enjoying music is not limited to expensive musical instruments, but can be made out of found objects (like kitchen pots and pans) or affordable percussive instruments designed to clash, bang or click.
Creating music is a wonderful creative outlet for anyone. Perfecting a musical instrument requires patience, perseverance, determination, dedication and offers a real sense of achievement.
Art Box
A collection of art materials can offer both project and free play. This is a great way to allow the child to express themselves and their developing personality as well as create something together. By keeping to hand a variety of safe and varied art materials, the possibilities are literally endless.
Water Play Toys
Children are introduced to water very early on in their lives. It is a vital ingredient to our lives as we require it to sustain our physical beings as well as clean and wash ourselves. Water also provides many fun and exciting relational uses. Water play toys encourage children to explore things like what floats, to pour, discover how much objects can hold and temperature.
Balls
Balls are a great choice for any child. Again, it is easy to find a suitable ball for any age child, whether that be for toddlers, nursery age or older children. Balls offer a wide range of different activities that can be enjoyed individually or with other people. Benefits of balls include gross motor skills, hand eye coordination and teamwork.
Books
No child's toy box would be complete without books. Reading is the key to any child's academic success and offers new and wonderful experiences through story. This will feed into the child's development and help them grow. Again, they are available for all ages.
Choice of Toys - Age and Stage of Development
It goes without saying that some toys will be suitable for different ages and stages of a child's development. The choice of toy can be determined by answering the following questions:
* How old is the child? Once this is established, look at the recommended age bracket of the toy.
* Is the toy safe for the child? It is important to acknowledge that most toys can be unsafe if used incorrectly. It is vital that safety instructions are given to the child to ensure a safe playing environment. It is important to assess not only the child using the toys safety but also any other children who may come into contact with the toy. This may be a sibling or visiting friend.
* Will the child require assistance using the toy? If yes, always ensure that the toy is used in the presence of a responsible adult.
How Can Playing Be A Shared Experience?
Suffice to say, you will be the best toy in any child's play box. But how can this experience be shared in a positive way? Here are some simple steps to follow when playing with a child.
* Watch first. What is the child doing with their toy? What game have they developed? By observing play it is easy to discover the level of skill the child is using and gain insight into their world.
* Do not judge the play, rather engage with the child by asking open ended questions i.e. questions that do not require a simple 'yes' or 'no' answer.
* When joining in, let the child lead. This is after all their creative world you are entering, play by their rules.
* Offer new choices for the child. Once engaged in the activity, it is possible to offer new suggestion to build on what the child is already doing. This could be as simple as offering a different number of blocks to build a tower or suggesting different colours. By offering a subtle expansion to the child's play it will help move the game forward and enhance the learning.
Why Are Creative Toys For Children Important?
Toys are an invitation to children to explore their individual creativity and imagination. Through this creative play, children gain self-confidence and awareness. By not prescribing a direct outcome to the 'toy', the child is able to make their own decisions. This in turn allows them to explore what they need to at that point in time. And, as highlighted above, this enables their own development.
Conclusion
This is by no means an exhaustive list. As you start to explore suitable toys for your child, you will undoubtedly come across other examples of creative toys for children. This will be influenced by the personality of the child. However this list of 10 creative toys every kid should have is an excellent starting point.