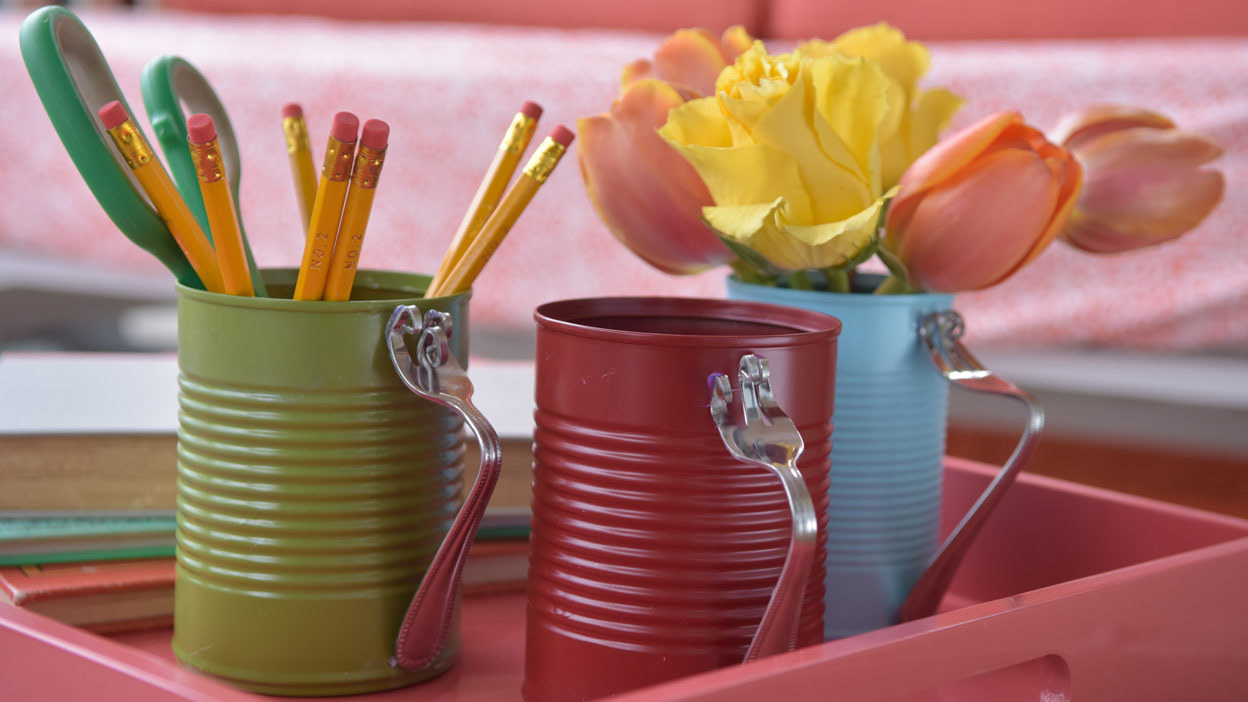 Image by HGTV
Upcycling. Repurposing. Revamping. Recycling. All buzzwords right now, as we raise our plastic bottles and rusty rakes in the air, declaring the war on waste. And this isn't some craze sweeping the nation - oh no, this is a necessity for the whole world.
Fear not though - you don't have to be a creative genius to get involved.
We've picked 10 of the weirdest and most downright amazing upcycling innovations to get you started.
So, next time you find yourself with a bin full of empty bottles or a chest full of old records, just imagine the possibilities and create some treasure out of all that trash…
Bathtub Chair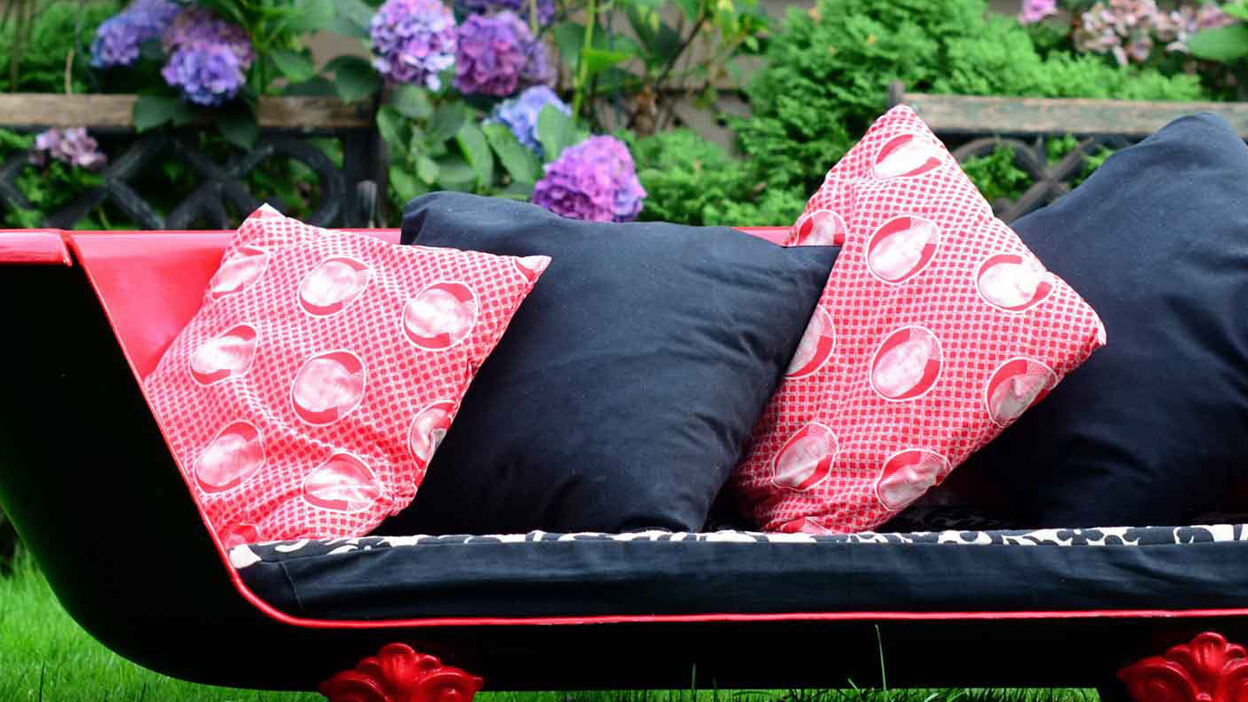 Image by Green Moxie
There's nothing quite like lying back in a nice hot bubble bath is there? But, who says your bath has to have water in it to feel relaxing?
Roll-top baths have such an indulgent feel to them that it seems a shame to only appreciate them in a bathroom.
Which is why we think cutting a bathtub in half and adding a beautifully upholstered cushion to create two sofas is an ingenious idea!
Piano Shelving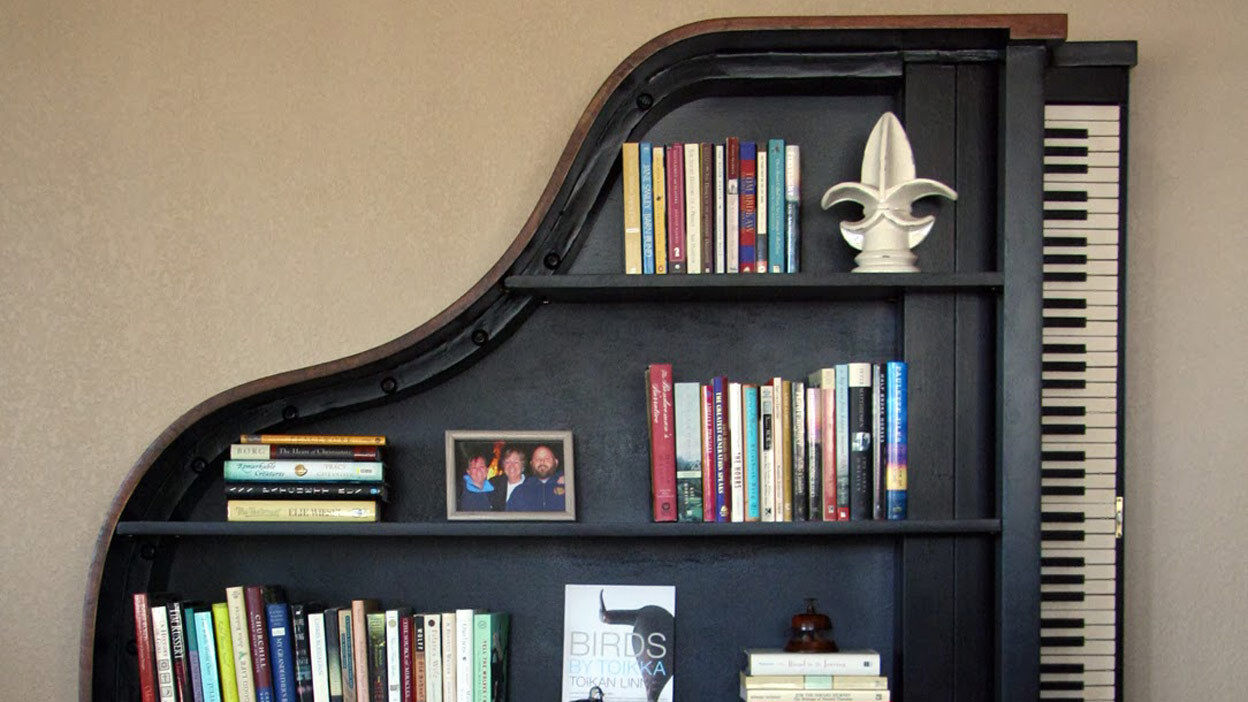 Image by Pinterest/Eco Loft LTD
Don't you just hate it when your grand piano is beyond repair and it's just sat there, taking up valuable space and gathering dust?
Well, why not turn it in to a handy storage unit that hangs on the wall…
Attach versatile shelving to the inside, matching the same type of wood to keep the look consistent. Gorgeous.
Plastic Bottle Greenhouse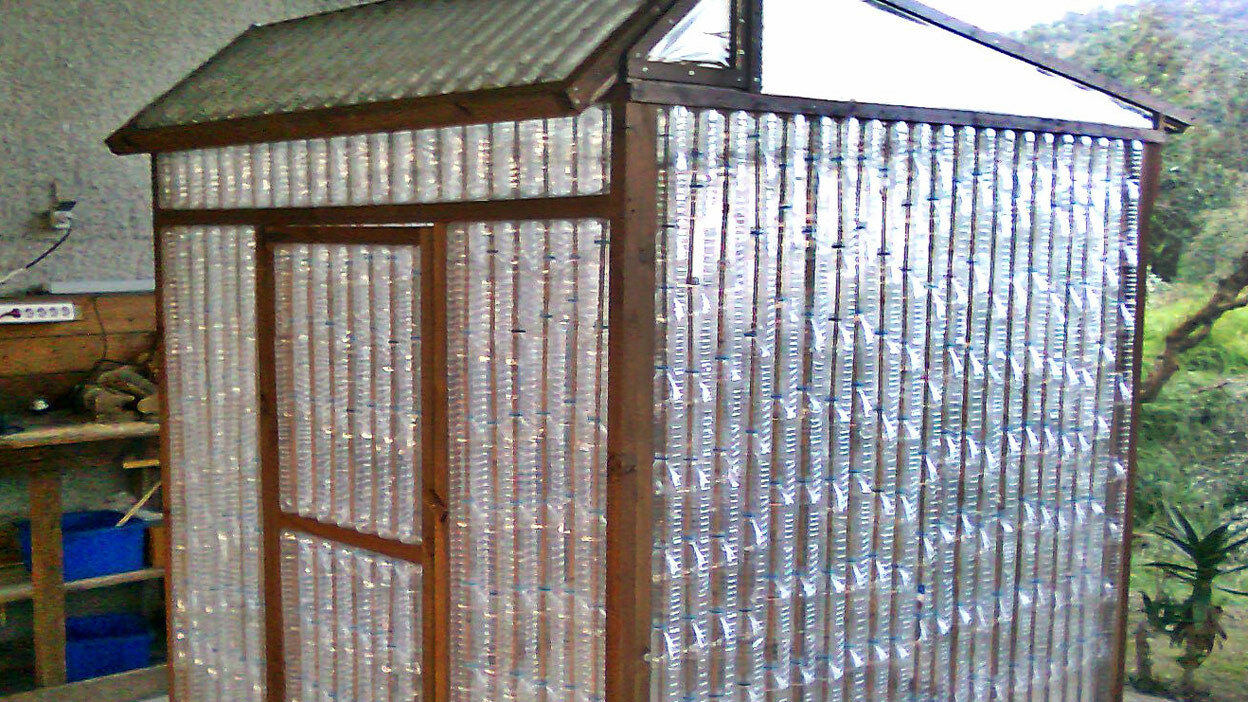 Image by Pinterest/Our Hither Green
Did you know it can take up to 1000 years for a plastic bottle to decompose? So, why not do something useful with them and create a greenhouse?
Plastic bottles are ideal as the gaps between the bottles means rainwater can trickle in and give your plants a good feed. Also, thanks to the insulation, the temperature inside is increased by 10 degrees, meaning plants can flourish for longer.
It's a great project to do with the kids too; it will get them introduced to the concept of recycling and upcycling, as well as 'growing your own'. And you don't have to go all out and create a huge greenhouse, the principles are the same even if you're just using one bottle to cover one plant!
Bicycle Sink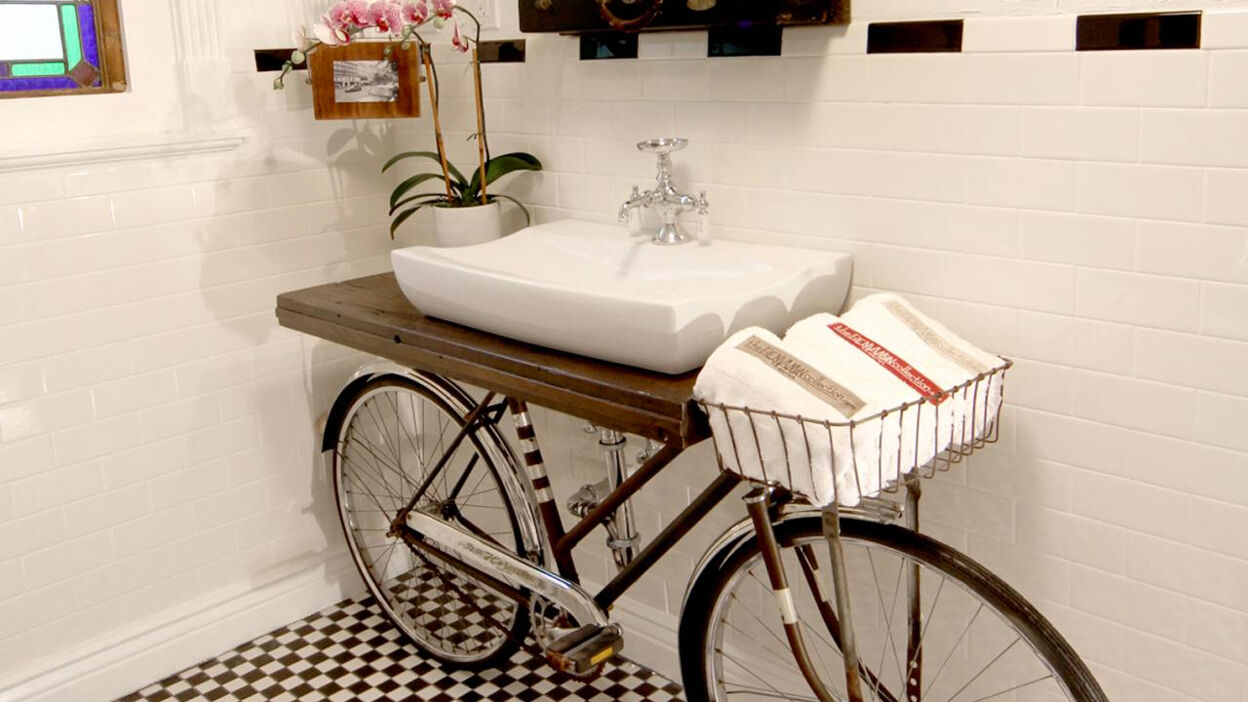 Image by Buzzfeed
Vintage bicycles have such a glorious charm to them, so it seems a shame to hide them away in the garage or shed. So how's this for a quirky design feature for your bathroom?
A bicycle has been specially adapted to incorporate a bathroom or kitchen sink and the front basket is a perfect storage solution for some towels.
If you like this idea but don't want the hassle of re-plumbing, you could take the saddle and handles off a bike and simply prop it underneath your existing sink.
Record Stools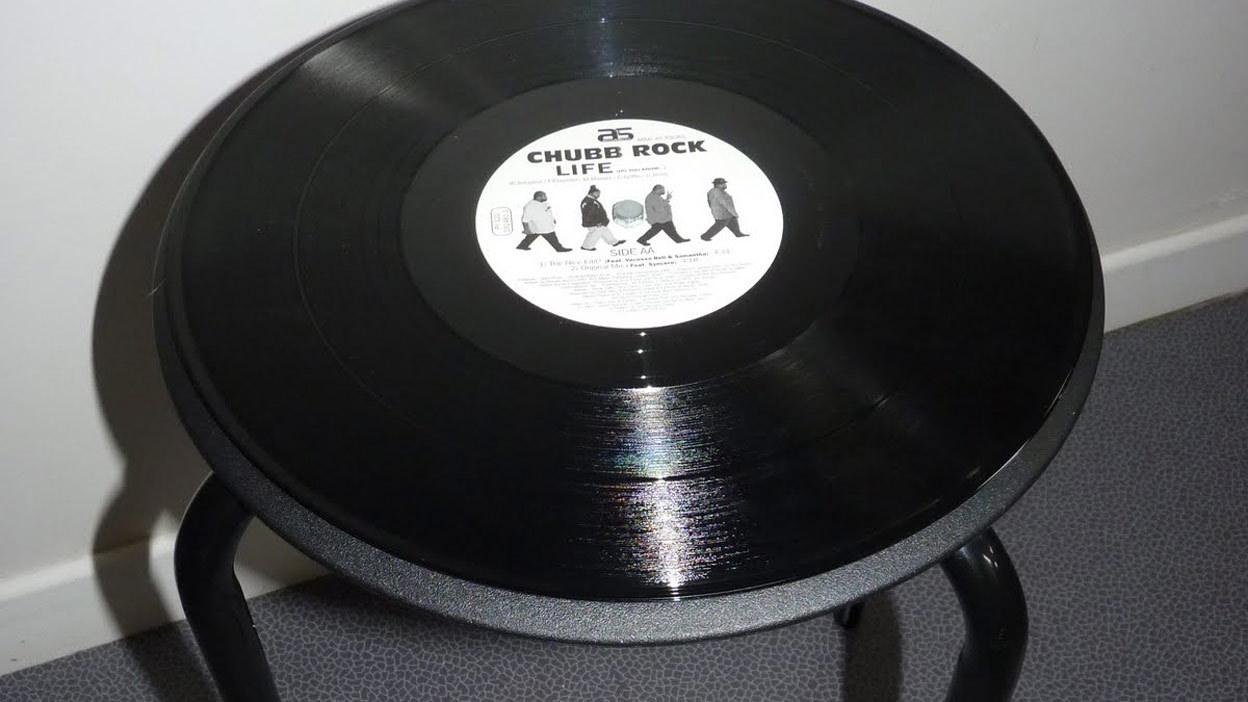 Image by DIY Enthusiasts
If you can't bear to throw away your old scratched records and LPs, then how about transforming them into funky side tables or stools?
Either attach the record to an existing stool with some strong glue, or make it from scratch using a piece of wood to reinforce the base and attach four legs.
You could spray paint the legs black to make the design seamless, masking off the bottom and adding colour to the tips.
Useful Ladder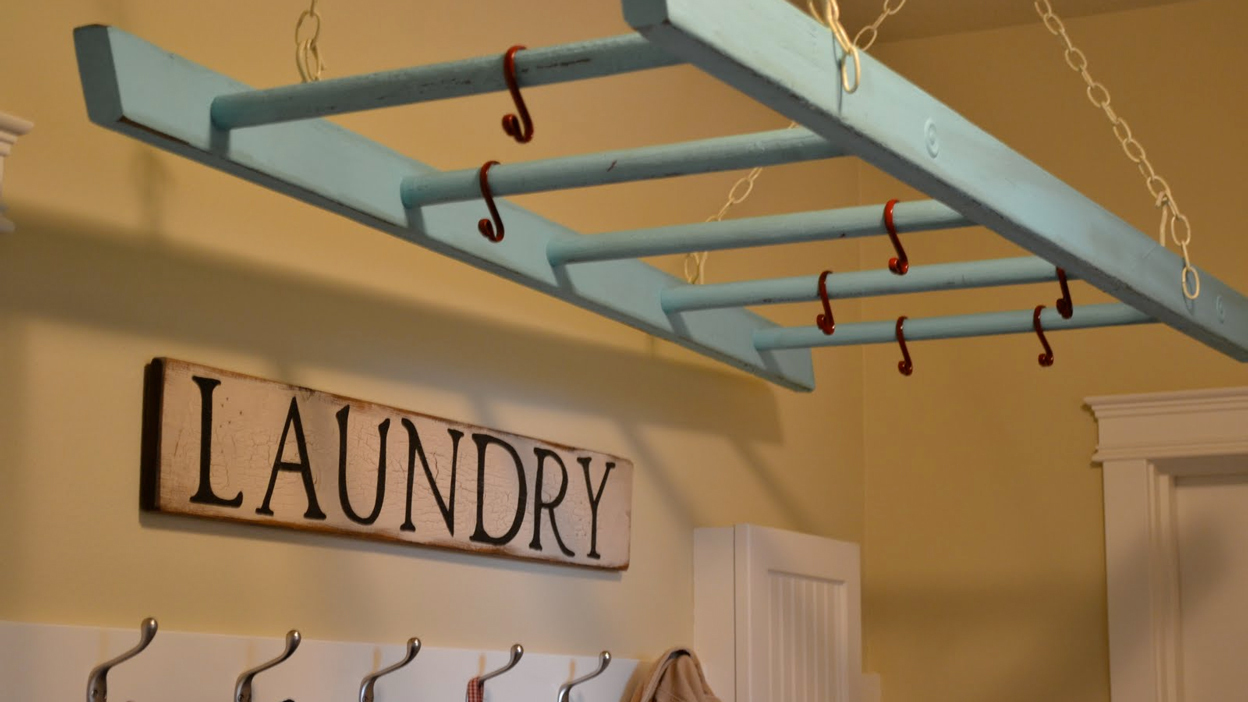 Image by Vitamin-Ha
Sometimes it's the most simple of ideas that are the best.
Take this ordinary ladder for example; it has simply had a fresh lick of bright paint and been suspended from the ceiling with durable chains to completely repurpose it into a laundry room air dryer.
This idea can also be used in the bedroom as an alternative to a wardrobe. Or in the kitchen suspended above an island to hang pots, pans and utensils from.
Spoon Mirror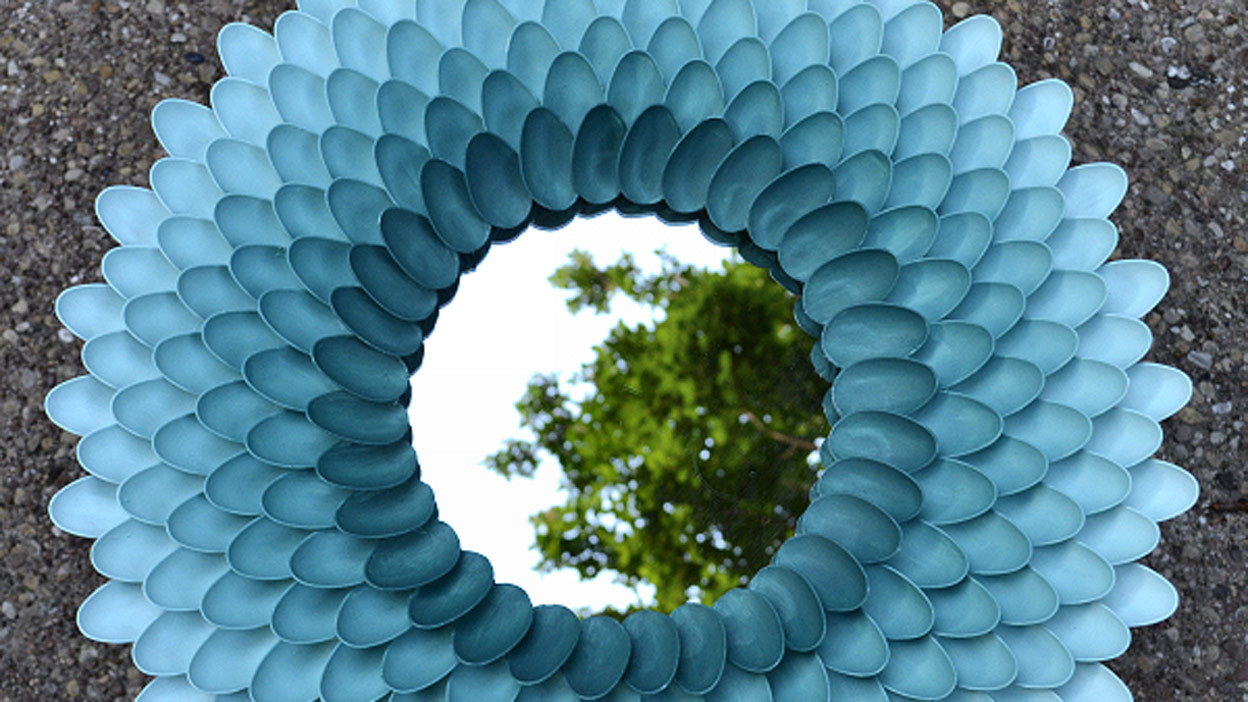 Image by Addicted 2 Decorating
How stunning and expensive does this mirror look? But when you look closer, it's actually just a round mirror decorated with spray painted spoons!
You can pick up packets of inexpensive spoons, or just save up the disposable ones after your lunch. You could even ask your work colleagues nicely if they could do the same, cleaning them first of course!
Decanter Lights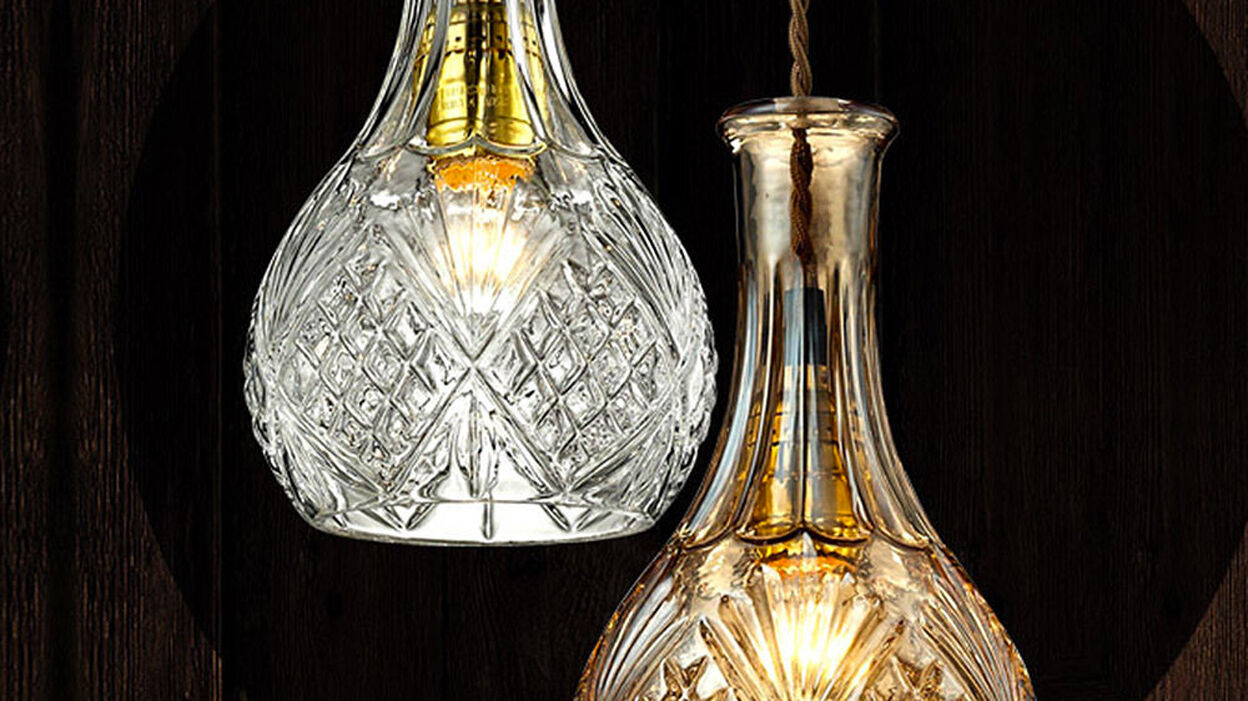 Image by Retro Renovation
What a decadent idea, using vintage decanter bottles as a feature light.
Whether you raid your parent's liquor cabinet or pick some up from eBay, grouping together a few decanters together can look stunning.
The bases will have to be removed first, then attach a lightblub with a length of flex - ask at your local DIY store for help.
Suitcase Cabinet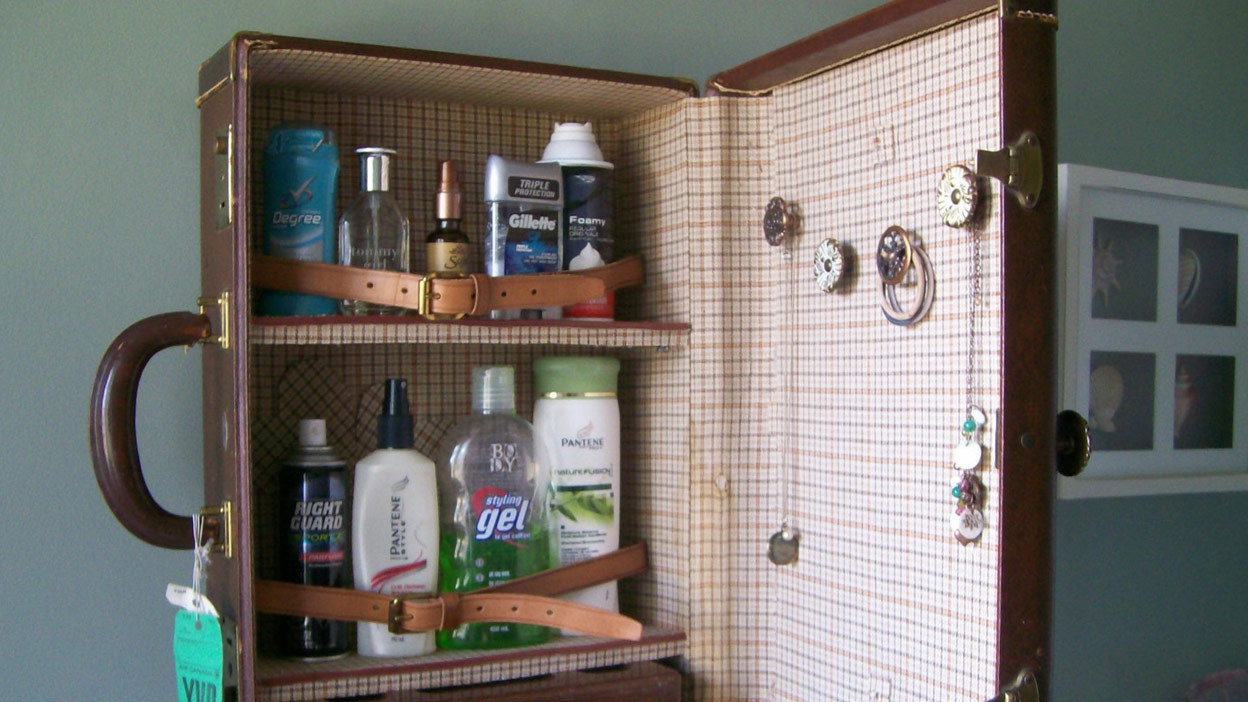 Image by Joli Joli Design
How cool is this? Repurposing an old suitcase to make an instant medicine cabinet is such a smart idea.
You can pick up these vintage cases very easily, or maybe you have one gathering dust under the bed. Then simply add a couple of shelves, a mirror to the front and attach to the wall.
We've also seen a suitcase upcycled into a little table, simply by adding four legs. Case solved!
Car Pool Table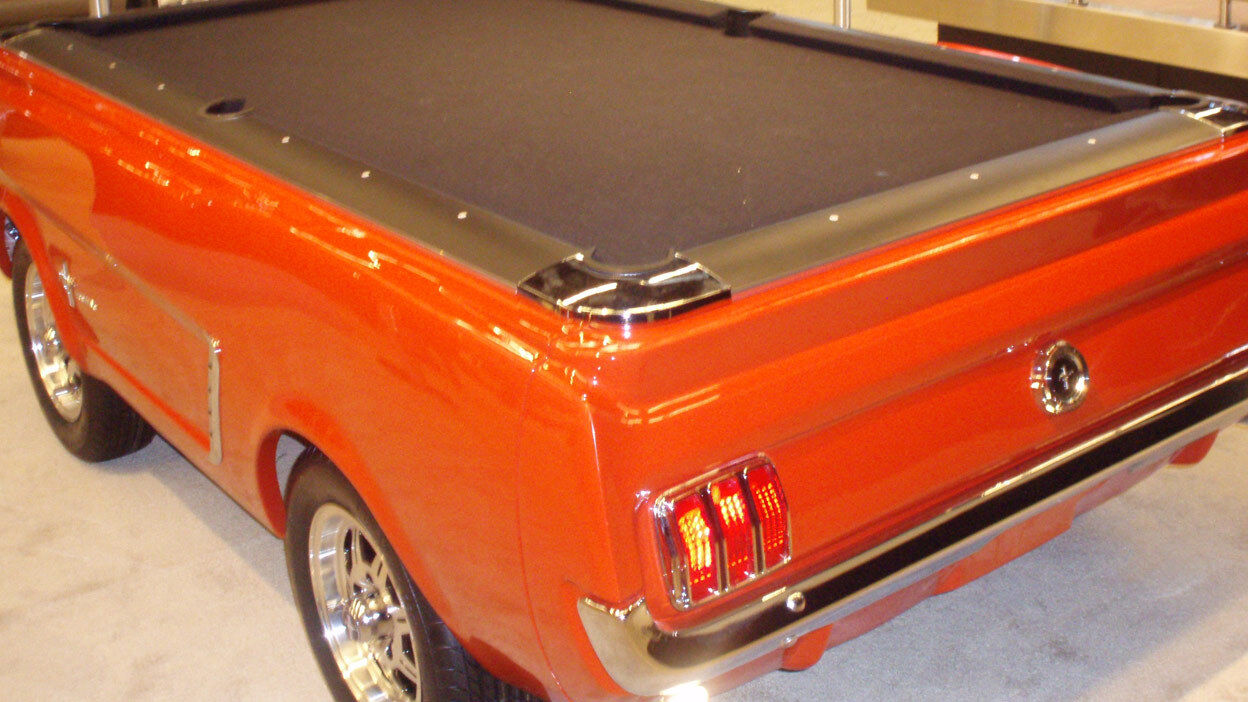 We couldn't have a list of amazing upcycling innovations and not include this wondrous idea! What could you possibly do with your old car?
Transform it in to a pool table of course! Or a swing. Or a desk. Or a barbeque. Or a wonderful way to display flowers - just use your imagination!
Looking for More Tips for Packing, Organising And Moving House?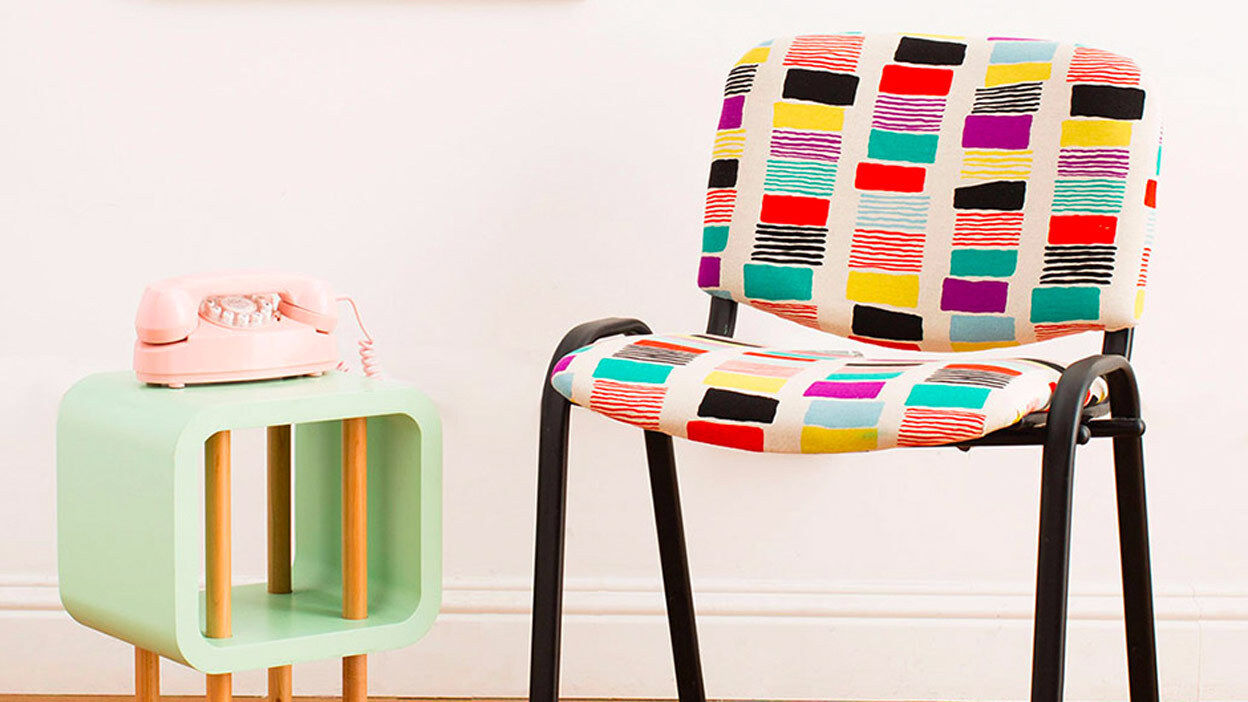 Image by Spoonflower
Check out our handy home movers page for more ingenious DIY hacks and interior tricks.