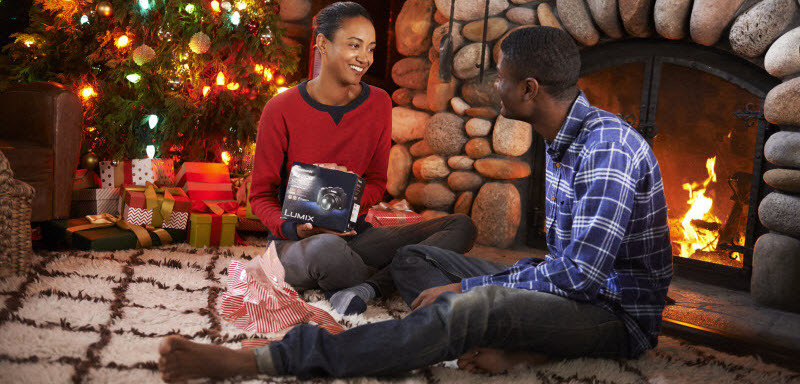 Is there a photographer in your life who simply can't get enough of taking pictures? Christmas is the perfect time of year to treat them to gifts that will help them enjoy and improve their picture taking even more. There are myriad options out there that claim to help you instantly improve your photography so, to help you along the way, we've compiled a list of our ten great gifts for photographers. Are there any we've missed out? Let us know in the comments below…


Second hand DSLR cameras
In the world of photography, technology moves at a fast pace, meaning that there's always a newer, shinier, marginally better model just around the corner. Some camera models are updated on a yearly basis, so save yourself a pretty penny and pick up
last year's model
second hand.
Lenses
Any self-respecting photographer will tell you that the lenses that they choose are more important than the camera that they use. From fisheyes to macro lenses, right up to huge telephotos – there's something for every discipline. Well looked after glass can be a great investment, so don't shy off buying second hand.
Fisheye lens
|
Macro lens
|
Telephoto lens
Filters
Digital post processing has diminished the popularity of filters, but any professional will tell you that there's no substitute for getting it right in-camera. There are also filters for which no amount of Photoshop skill will replicate.
Circular polarisers
cut through reflections and deepen blue skies whereas
ND filters
draw out exposure times, allowing for creative motion effects.
Lens adaptors
With
adaptors
readily available to marry almost any camera and lens combo, the world is your oyster. Nikon lenses can be fitted to Canon cameras and old manual M42 fitment lenses can be mated to new Sony CSCs. You'll often forsake autofocus (where available), but you can take advantage of some truly great glass on pretty much any camera.
Tripods
A sturdy
tripod
lets you lock your camera in place and wait patiently for the perfect moment. Look for a model with a head included; ball heads are great for quick adjustment, whereas three-way heads suit minute adjustments. Fluid heads are ideal for videographers as they offer smooth movement.
Camera bags
From small satchels to cavernous backpacks that carry everything including the kitchen sink; there's
a bag to suit outfits of all sizes
. Look for models with adjustable dividers and pockets for non-camera accessories such as a notepad, snacks and drinks.
Flash and triggers
Delving into the world of off-camera flash can be daunting. The best way to learn is to pick up a
budget manual flashgun
(often a fraction of the price of branded, TTL items) and a
pair of transceivers
(to trigger the flash) and get experimenting.
Retro film cameras
With faux film filters all the rage in digital photography at the moment, why not return to the roots of photography and gift them a retro camera? Take your pick; from 120 medium-format Twin Lens Reflex models to 35mm rangefinders and SLRs, film has never been cooler than it is today! Without the ease of use offered by digital, they're likely to hone their skills further.
Medium format
|
35mm rangefinder
|
35mm SLR
Photo printer
Isn't it a bit of a shame that we now take more photos, but print less than ever before? Once captured, most digital images sit hidden from view on a hard drive. A good
home printer
is a fantastic way to turn images into something tangible and preserve memories that can be presented or passed on.
Canvas prints
What better present than a whopping
great big canvas print
of their most prized photograph? The resolution of most modern digital cameras allows you to print big – really big! Why buy a print of another photographer's work when you can show off their great creations?