When buying a car most people look for a desired level of comfort. The level of bliss, enjoyment, and luxury varies from person to person. However, the ultra rich have a different level of comfort as we can see from the following expensive and sometimes over-elaborate luxury car features.
10) Perfume Dispensers
The Mayback Zeppelin Perfume Atomizer takes your favourite perfume and releases the scent at predetermined intervals, making the interior to smell of whatever you desire.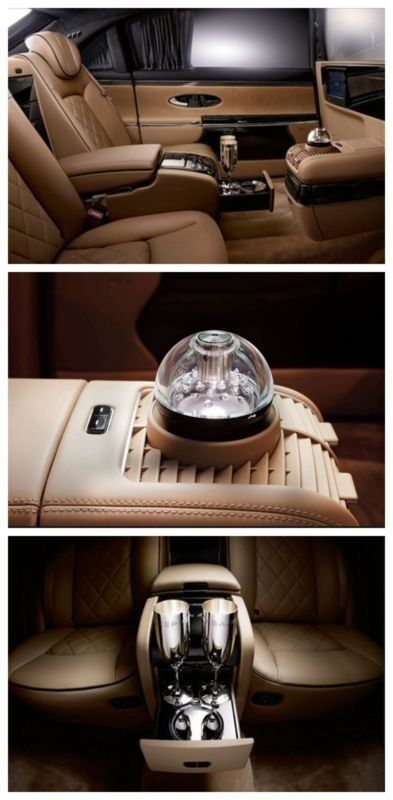 9) Augmented Display Technology
BMW has unveiled Vision Future Luxury, a saloon concept car featuring augmented display technology. The augumented Head Up Display will help the driver by projecting real-time information including directions, speed limits and road signs onto the windscreen.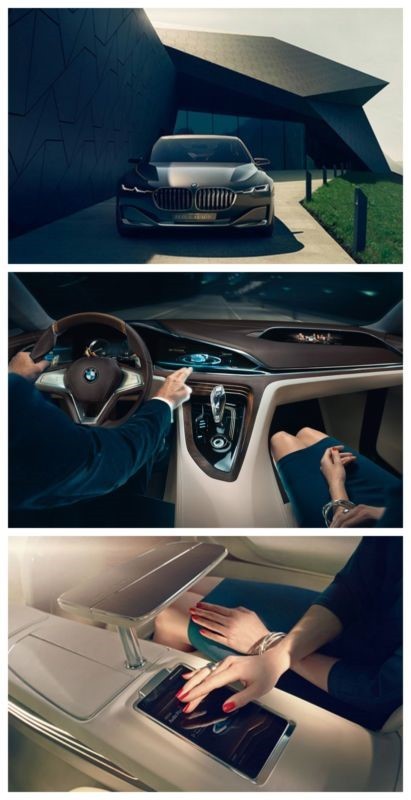 8) Reclining Rear Executive Seats
The reclining seats bring Business Class comfort to the back of the car. Sit back, relax and experience the ultimate in luxury car travel.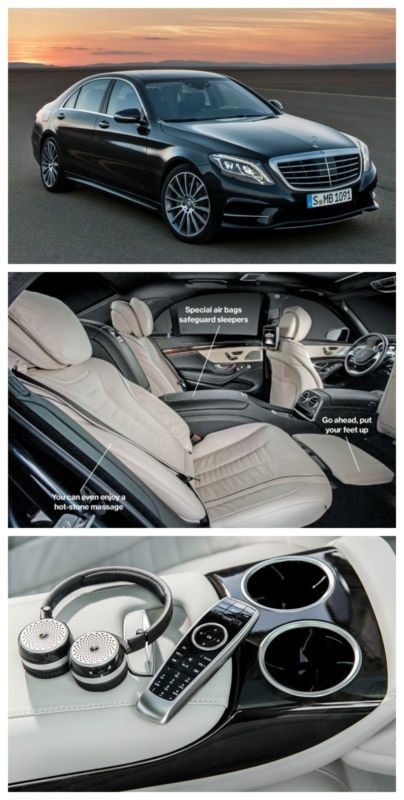 7) Crystal Headlights
The 2015 Mercedes-Benz S-Class Coupe has 47 Swarovski crystals in its headlights. The £3.4 million Lykan Hypersport is even more ostentatious with diamond and crystal studded headlights. Dazzling? Or Pointless? We'll let you decide...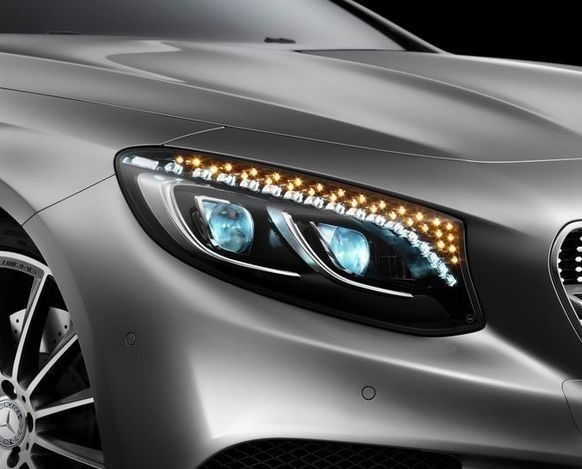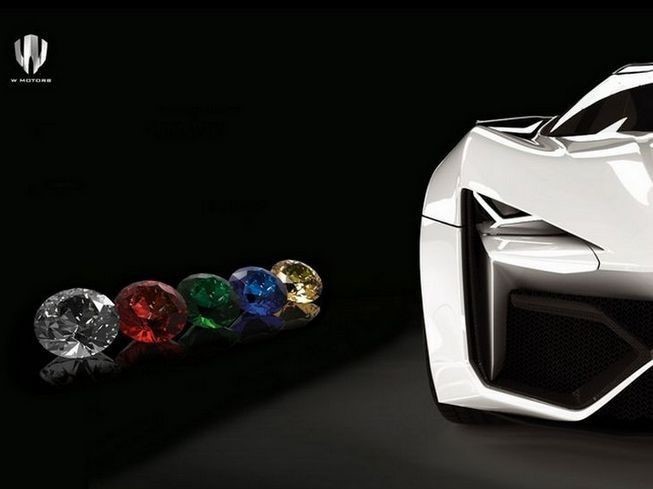 6) Granite Trim
Leather? Wood? Carbon Fibre? No. You need a car lined with stone. Because weight doesn't matter in a vehicle, does it?
Check out the Granite lined Maybach 62S Landaulet interior below.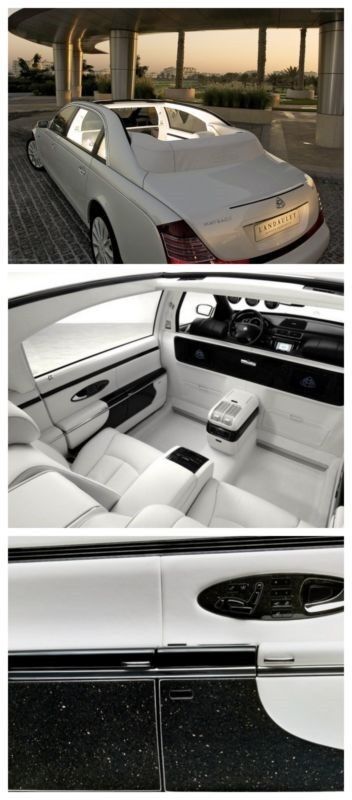 5) 'Starlight headliner
You might think that £12,100 for 1600 tiny twinkling lights in the headline is alot. The best part is that Rolls-Royce will spend a month researching it so that it looks exactly like the sky (star sign) on the day of your birth.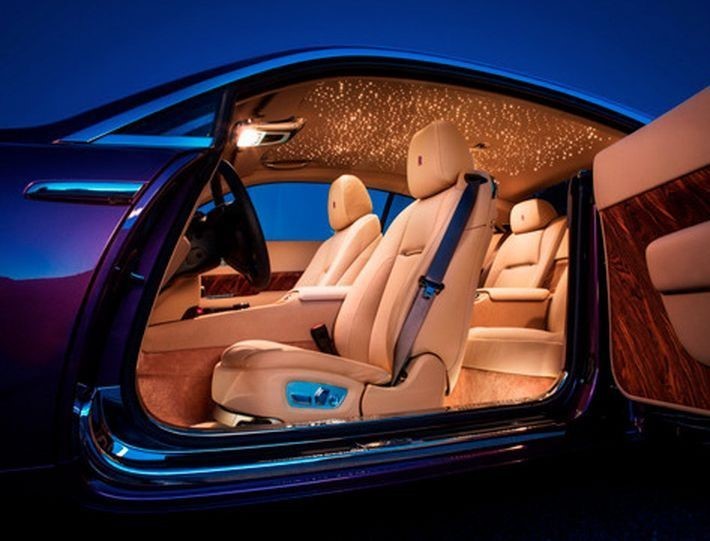 4) Illuminated Vents
The Mercedes GLA has illuminated vents that light up depending on the temperature of air being blown out. This is a new level of cool...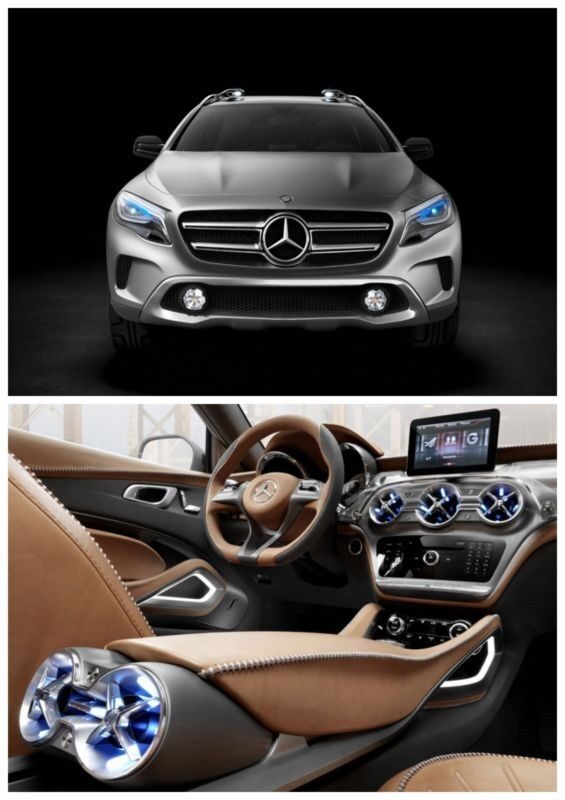 3) Door-Mounted Umbrella
Most Rolls-Royce's have this door mounted pop out umbrella. This option is 007 approved.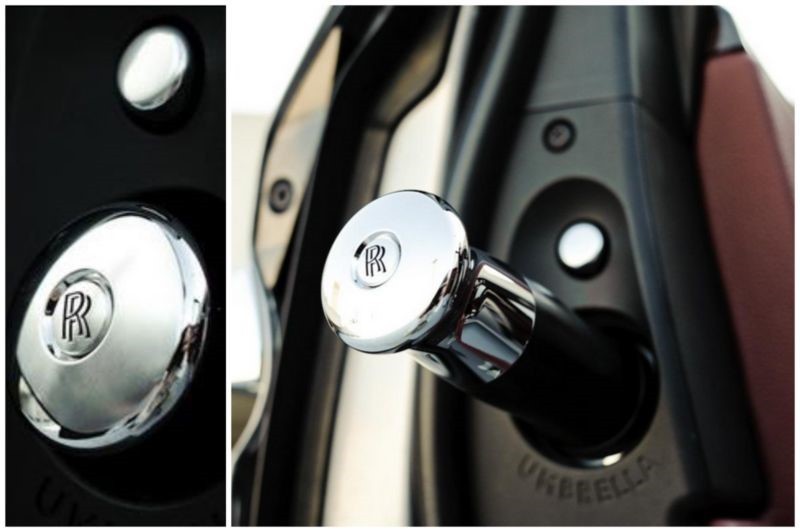 2) Massaging Seats
You can get a pulse, stretch, lumbar, and even a "hot stone massage" in modern day luxury cars like the Mercedes Benz S550.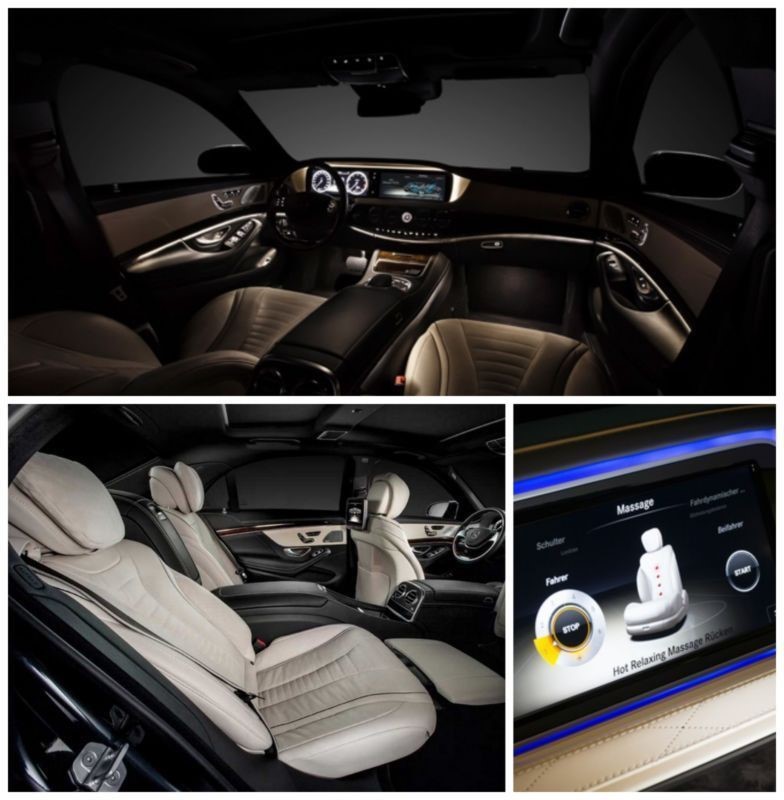 1) Designer Car Keys
'Top Speed' Key Bugatti Veyron - Inserting this unique key lowers the Bugatti 2.6 inches from the ground allowing you to hit butt-clenching speeds of 254mph.
The Pagani Huayra key - An eccentric aluminium sculpture of the car itself, which splits into two halves. The rear section starts the big turbocharged 720hp V-12 engine. The front section is a USB drive to store all your favourite tunes.
Gumpert Apollo Key - This £7,000 Eng-i-Creation custom folding key fob is finished in finest leathers and embellished with silver and gold.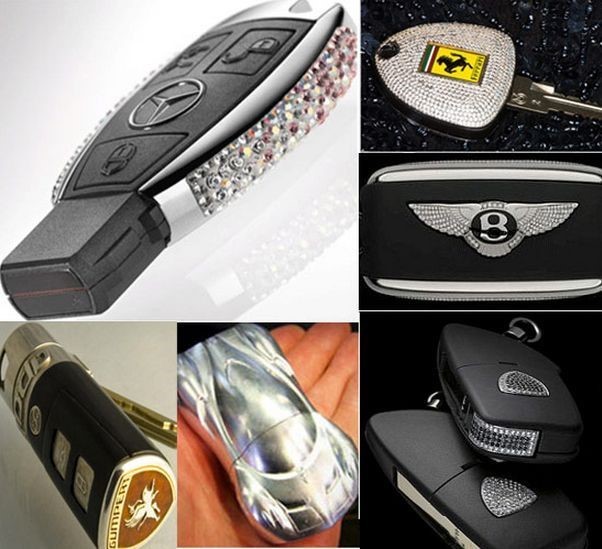 Which is your favourite luxury option? Let us know in the comments below or tweet @eBayMotors.
Don't forget to check out more luxury car news, car tips and cool car content below: