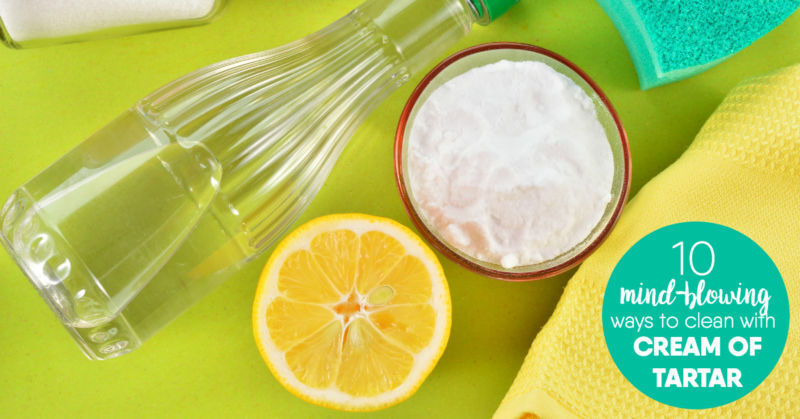 If you're a baker, you probably have
cream of tartar
in your pantry. If you're not, you might be thinking that it's the sauce that goes on fish and chips. Either way, I bet you didn't know about some of the ways you can take your cream of tartar out of the kitchen and use it all around your home.
Cream of tartar is a crystalline compound created as a byproduct in wine fermentation. Mixed with baking soda, it makes baking powder. It's actually an acid that has a leavening effect, hence its use in baking powder. It can stabilise egg whites for gorgeous meringues, amongst other things, but did you know you could also use it to clean your grout?
Here are a few ways you can use cream of tartar and none of them involve cookies!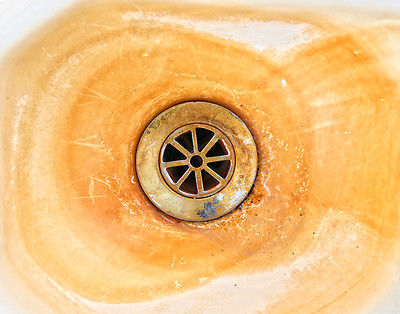 1. Remove Rust Stains
Get ¼ cup of baking soda, a teaspoon of cream of tartar and add hydrogen peroxide, a little bit at a time, until you get a thick paste. Rub that into the rust spot and let it sit for at least 30 minutes before cleaning off the paste and the stain with a damp
cleaning cloth
.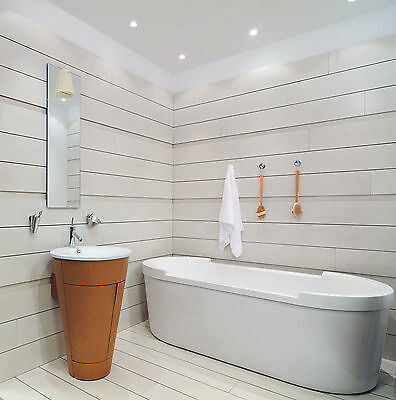 2. Banish Bath Tub Rings
To stick, you need a thick paste, so take a few tablespoons of cream of tartar and add hydrogen peroxide, drop by drop, and keep mixing until you have a gooey paste. Spread that over the ring and let it dry. Then with a wet
cleaning sponge
, scrub away the paste and the stain. It's also good for soap scum coated tiles and mouldy grout.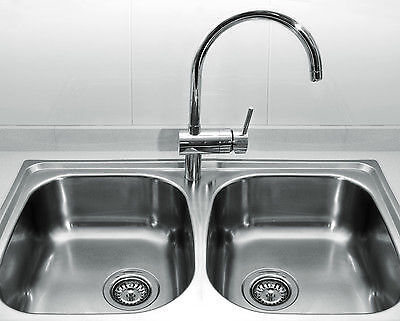 3. Shine the Kitchen Sink
If your sink or fixtures are stainless steel, this works like a dream! Add ¼ cup cream of tartar to a cup of
white vinegar
and use the mixture as a scrub as needed to bring back the gleam! This is good for any surface where you need a mild abrasive.
For a more general cleaner, mix equal parts vinegar and cream of tartar: it's a gentle way to clean virtually any surface in your home, including porcelain.
Tip: There won't be any fizzing when you mix cream of tartar and vinegar (as you would see with baking soda) - that's absolutely normal and as it should be.
4. Remove Scratches on Dishes
Light coloured dishes get scratched over time - it often looks like a spider's web gone wrong - but you can minimise the appearance of those scratches by combining cream of tartar and water so that a thick paste forms. Add extra cream of tartar if it's too thin. Rub on, rinse off with warm water and see the difference!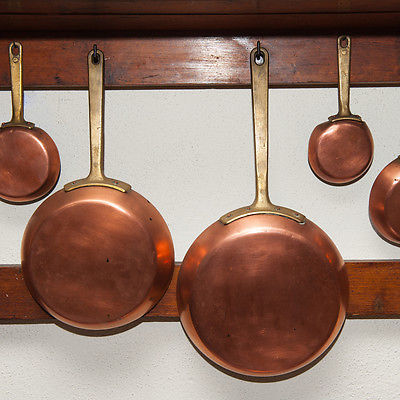 5. Make Copper Pans Glow
Add a tablespoon of lemon juice to two tablespoons of cream of tartar, creating a paste that you can rub on to the outside of your
copper pans
to restore that lustrous glow that makes them worth every pound you spent on them!
6. Remove Sticky Messes
Like what? Here are a few scenarios you might have:
The vertical surfaces on your cooker where dirt and steam mix to form a sticky film
The edges of your toaster
Spills in the refrigerator that are (ahem) a little old.
Just add a little water to a little cream of tartar. You're going for the consistency of a liquidy paste that you put on whatever is sticky, scrub a little and wipe off with a wet cloth. DONE!
7. Freshen a Smelly Drain
Before you reach for the caustic drain cleaner, try this first. Add ¼ cup of baking soda, ¼ cup of salt and 1 tablespoon of cream of tartar to a bowl. Mix it all together and pour it down your drain, followed immediately by a cup of water. Let that sit for a minute then turn on the tap and wash it down.
8. Combat Carpet Stains
Even an old stain will find this combination hard to resist. Mix equal parts lemon juice and cream of tartar to a paste consistency and dab onto the stubborn stain. Let it sit for about 10 minutes and then blot with a damp sponge until you've removed all the paste. Rinse with a damp cloth and let it dry. You may need to repeat the process if it's a really old stain or something particularly stubborn like red wine.
9. Rid Yourself of Ring Around the Collar
Sprinkle cream of tartar generously on the shirt ring stain, rub it in (yes, dry) and then wash as usual.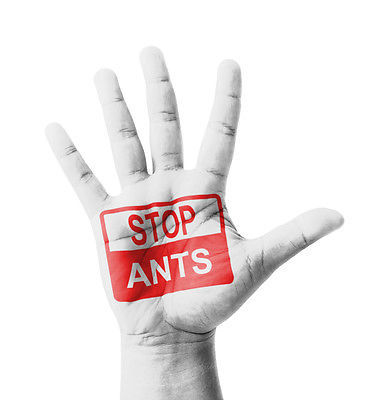 10. Deter Ants
Ants are my nemesis especially in the kitchen. Thankfully, cream of tartar can be used to keep ants at bay in your home. Sprinkle some cream of tartar in areas where they might have access like window frames. Easy!
If after all that, you still feel like whipping up a lemon meringue pie with what's left of the cream of tartar, feel free! I wasn't kidding when I said this pantry staple has some mind-blowing uses.

Do you have any other uses for cream of tartar that I haven't mentioned here?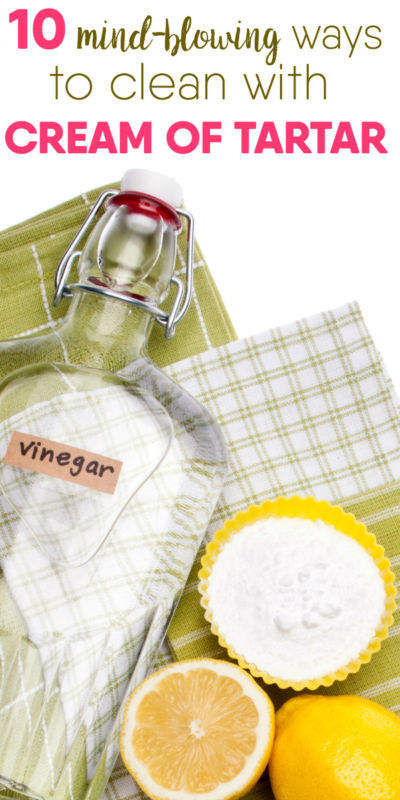 Recommended Guides
Check out my other cleaning guides below!