Forget boring old balls and bones made of rubber. These are the gadgets today's tech-fixated moggies and mutts demand. Just be thankful Apple hasn't started making pet tech yet…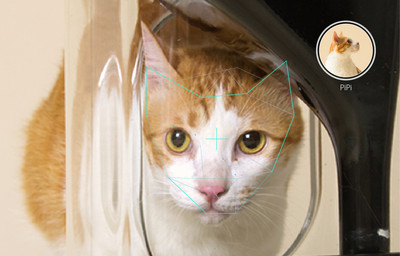 1) Bistro Feeder
Available for pre-order now after raising $240,000 on crowd-funding platform Indiegogo, this is a
cat feeder
with a difference. It also incorporates scales so you can tell if Mr Tiddles has been overdoing the Kit-E-Kat, or is off his food, and notifies you via an app. Got more than one cat? That's okay, as the Bistro uses cat facial recognition tech to differentiate between them.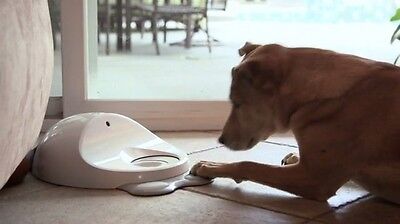 2) Cleverpet
A bit like a
Wii games console
for your dog, Cleverpet "engages your dog with light, sound, and touch, using their own food to motivate them." This means that the device tests your hound with simple, light-pattern "puzzles". If the dog presses the touchpads in the correct order, he's rewarded with snacks stored inside. This keeps him stress-free and well fed while you're out, and an app tracks how they're getting on, updating you on his progress towards a dangerous level of sentience.
3) GoPro Fetch
Working with
GoPro's
renowned rugged action cams, this turns any dog into a roving news hound. Just strap the harness to your best friend, so long as he weighs from 7kg to 54kg, add a GoPro, and turn him loose (but supervised, please) to collect footage of sticks, lamp posts and other dogs' rear ends. Favour Sony's action cams instead? Don't worry, there's this, the Sony AKA-DM1.
4) FroliCat Bolt
FroliCat Bolt projects a completely safe red laser patterns at random onto floors and walls. Result: your cat goes bonkers chasing it, getting fit and having fun – cats just love stalking things. FroliCat also makes the Bolt's more sophisticated big brother, Dart, and Pounce, a sort of Scalextric mouse on a track that "never stops running".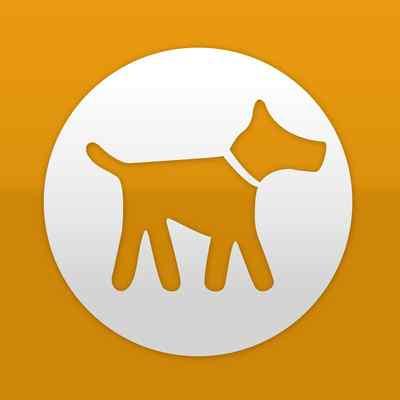 5) MapMyDogWalk by Subaru
You may be familiar with MapMyRun, which lets you track your runs, how many calories you've burned and so on. Well, MapMyDogWalk is exactly like that, but for dog walking. Currently holding a 4.5-star rating at the App Store, it's available for Android and iOS devices. And how is it different to any other motion-tracking app? Why, it's "Dog tested" and "Dog approved"!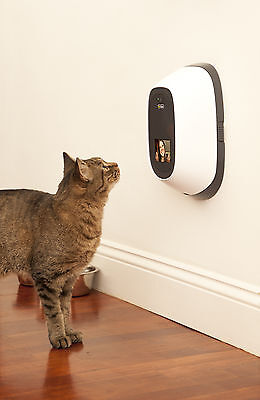 6) Petchatz
Quite simply, a video phone for you to call your pet up on and chat. Yup. Once mounted at a suitably cat-, dog-, lizard- or rabbit-friendly height, over a wall socket, Petchatz then lets you dial in from your smartphone or app and chit-chat with your four-legged pals. Even better, you can remotely dispense low-calorie PetChatz Treatz (treats) and, thanks to the miracle of PetChatz Scentz: "Your pet's favourite scents".

7) iFetch Too Automatic Ball Launcher
You can already buy the iFetch, but you may want to wait for its Kickstarter-funded big bro, the iFetch Too. With the winning slogan of "Bigger dogs, bigger balls", this builds on the success of the original, launching full-sized tennis balls (the iFetch only managed mini ones) to a distance of 3m, 7.6m, or 12m. The dog retrieves the ball and drops it back in the launcher and off it goes again. Repeat until basket time.

8) Suck UK Cat Scratch Mat
Ever wanted to pretend your cat is a DJ AND protect your furniture at the same time? This flatpack, fold-up scratch mat resembles a classic
DJ turntable and will give your moggy hours of pleasure scratching it, instead of your expensive sofa. What music might your four-legged DJ be playing? Our money's on Feline Groovy, or More Than A Feline. Or the soundtrack from Cats.
9) Star Trek Dog Accessories
People are obsessive about their pets. Many people are obsessive about Star Trek. Put them together and you have a bonanza of demented pet wares. These include the "Planetary disaster rope toy", leashes and collars in Federation colours and our favourite, the Star Trek Communicator Dog Bag Dispenser, for when Fido "boldly goes" while you're out on walkies. Pick me up, Scottie!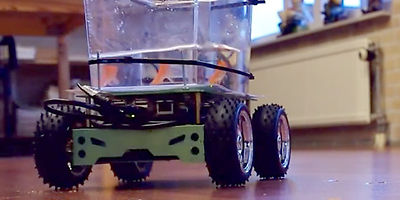 10) Fish On Wheels
And finally, one for your aquatic pal: yes, it's a car for fish. As the video demonstrates, Fish on Wheels lets your scaly chum steer its motorised tank by moving about within it. That's if, as designers Studio Diip put it, "they are smart enough to understand this".

We think that may be an insurmountable problem that means this prototype never reaches our stores as presumably, even if your goldfish does learn to drive, it will then forget again.