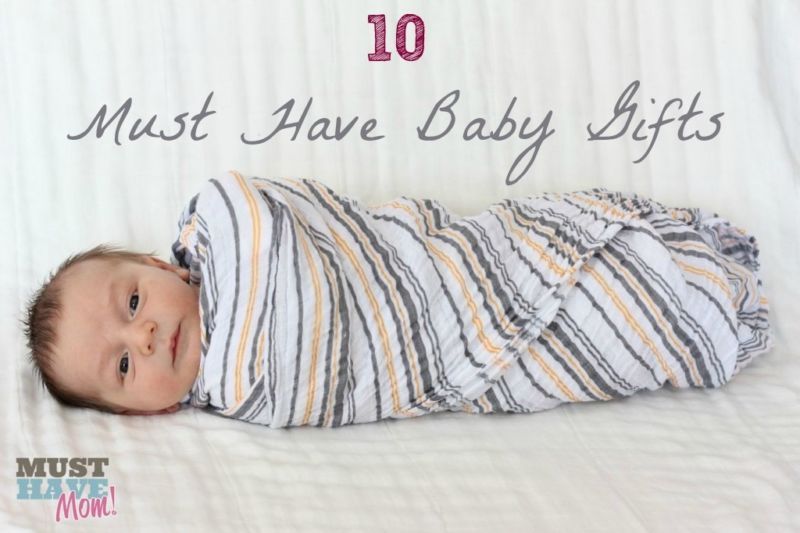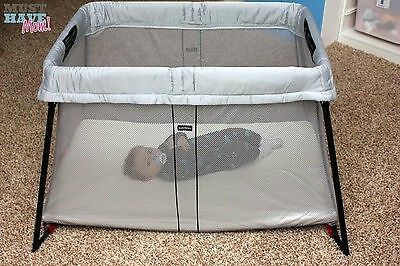 1.) Travel Cot
Every mUm needs a great travel cot so baby can nap when you are away from the cot. These are great to use in the living room to keep baby close by and safely napping or playing and they are also essential when travelling. My absolute, most loved and totally essential travel cot is the
BabyBjorn Travel Cot
. It definitely comes with a higher price tag than others, but it's worth it in my opinion. A travel cot is something your baby will use for 2-3 years so it will get its use. The reason I love this particular cot so much is that it folds up and stores in a bag that my four year old can easily lift. It's light and it is SMALL when folded up. The last thing you want while travelling is a bulky travel cot to have to lug around and take up space. This is by far the most compact and light travel cot I've ever seen.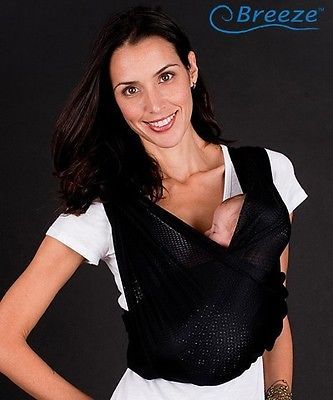 2.) Baby Wrap
Baby wearing is an age old practice and promotes bonding between mother and baby. It is also essential if you need to hold baby and still be able to use your hands to help your other kids or get stuff done. When baby is little you will want a soft baby wrap versus a structured carrier. A baby wrap snuggles baby close to you which is what they crave as little babies. My favourite soft carrier is the
Baby K'Tan
. I love it because unlike other wraps, you don't have to learn complicated wrapping techniques. It is sewn together in loops and is easy to put on and figure out. If you'll be wearing baby in the summer months then get the Baby K'Tan Breeze as it's super breathable so you don't get too hot!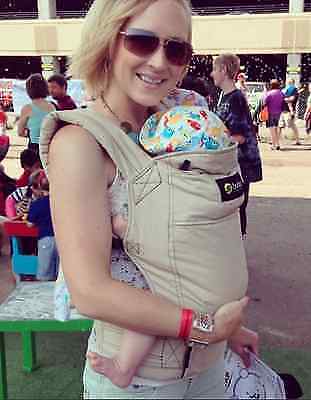 3.) Baby Carrier
Yes, I just told you how much I love my Baby K'Tan. You will also need a structured baby carrier for when baby gets older and heavier. The structured carrier will provide better support for your back and your baby. While the wrap can still be used, I always find myself reaching for my
Boba 4G
carrier when baby is a little older. The Boba 4G is extremely comfortable and it's ergonomically correct for you and baby. It's the best out there!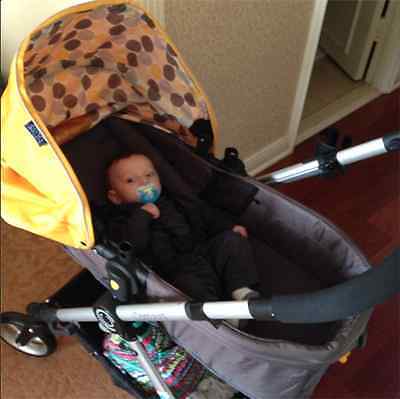 4.) Push Chair
Every baby will need a push chair because you can't carry them everywhere! I've tried a ton of push chairs in my day and my absolute, hands down favourite is the
Contours Bliss
. It has all the features of a high end, European push chair without the hefty price tag. When baby is an infant, use the seat in pram mode or use the included car seat adapter to pop the infant car seat on the push chair frame. I LOVE the pram. It's amazing. Once baby is a little older the pram converts into a regular push chair seat for use through toddlerhood. The storage basket is huge and the colours and patterns are bold and modern. It pushes like a dream too!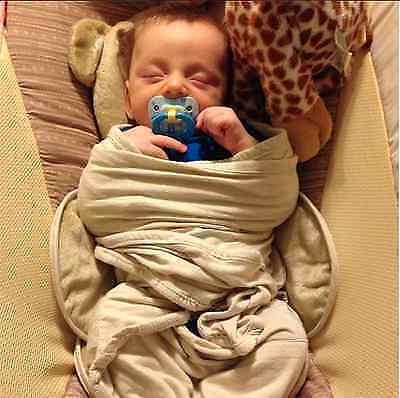 5.) Miracle Blanket
Babies love to be swaddled and the
miracle blanket
is just that, a miracle blanket. It makes swaddling easy and the super soft material allows you to snugly wrap baby up so they are cosy and content.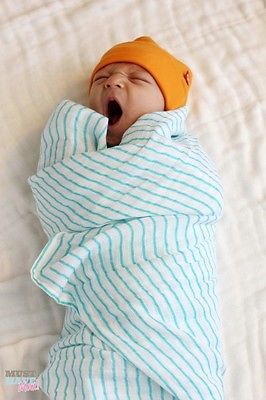 6.) aden + anais swaddle blankets
You will also need regular swaddle blankets and the
aden + anais blankets
are by far my favourite. I love the Zutano by Aden collection too. They have a huge variety of patterns and the breathable bamboo material gets softer with each wash. I also love their burby bibs which convert from burp cloth to bibs as baby grows.
7.) Sophie The Giraffe
Everyone tells you your baby will need teethers, but what they fail to tell you is that you need a specific one. Don't bother with any others.
Sophie the Giraffe
has been around forever for good reason. Babies love her. She's awesome and will be the only teether you NEED.
8.) Fisher Price Rock 'n Play
One item I had with 3 of my 4 babies was the Fisher Price Rock 'n Play Sleeper. It is so handy!! It's definitely a must have. Baby can sleep in it while you shower, cook dinner, etc or they can have wake time in it.


9.) Teething Necklace
I just told you Sophie was the only teether your baby needs. It's true. They also need a
teething necklace
. It isn't for them to chew on, but rather it's made of amber which absorbs into baby's skin and provides natural pain relief. It is a short necklace with double knotted beads so it isn't a safety hazard and they truly work to provide pain relief to teething babies, naturally.
10.) Infantino Fresh Squeezed Station
Making your own baby food is not only a great way to save money, but it also ensures that the only thing your baby is eating is fresh, delicious fruits and veggies without added preservatives. I love the
Infantino Fresh Squeezed Station
because it allows you to make your own baby food and then fill up pouches with it and you can freeze them for later and take them on the go. It eliminates the need to buy expensive pouches at the store and I enjoy knowing the ingredients in my baby's food.
While those are not all of the necessities for every baby, those are the ten must have baby products that I wouldn't want to be without! They make life easier and they are all quality products that I buy and gladly choose over the competition. They all make fabulous gifts for new babies!