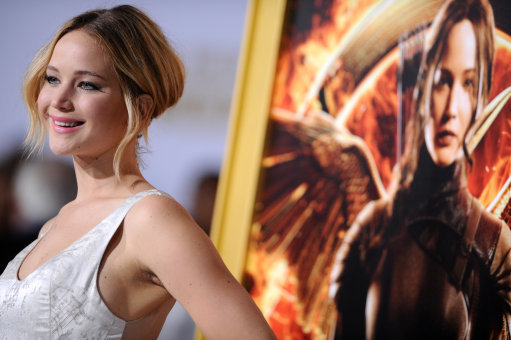 Add a caption
Double the fun: read the (e)book and watch the movie on an ebook reader
Whether you like to enjoy the latest page-turners on the move or in bed, this year has seen a bumper crop of top-quality ebook readers.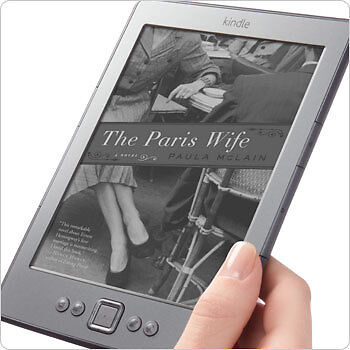 10. Kindle
This is the one that started it all. When
Kindle
first came onto the market, many fiction fans turned their nose up at the thought of reading electronically. Now the ebook reader is an ever-present in hand luggage and bedside cabinets around the world. A 6-inch, e-ink display has become the industry benchmark, while its one-month battery life is designed to comfortably last through even the laziest holidays.
eBay loves
: easy access to a book store containing millions of titles.
Expect to pay
: about £60 new.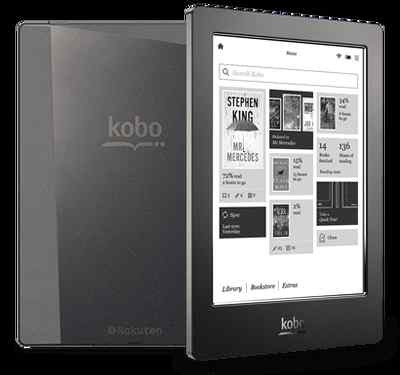 9. Kobo Aura H2O
Read in the bath, the pool or even the rain with the Kobo Aura H2O. The clue's in the name: this ebook reader can be fully submerged in a metre of water for about half an hour, while Kobo's ComfortLight feature gently illuminates the 6.8-inch screen. Perfect for reading while night-swimming, then.
eBay loves: the included drying cloth, should your reading be obscured by water or sand.

Expect to pay: roughly £140 new.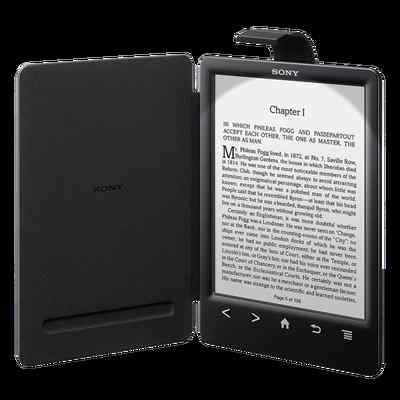 8. Sony PRS-T3
Storage is key for this
Sony ebook reader
. There's 2GB of internal storage – enough for around 1,200 books – and the option to add a microSD card for an even bigger library. Added to that is Wi-Fi connectivity so you can download new reads, as well as a battery that lasts for around eight weeks.
eBay loves:
the built-in case, so you won't have to splash out additional cash to keep your ebook reader pristine. It includes a reading light, too.
Expect to pay
: around £100 new.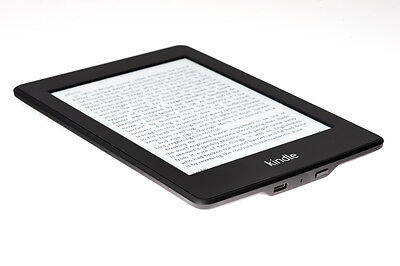 7. Kindle Paperwhite
What sets the
Kindle Paperwhite
apart from other ebook readers is its subtle display. Rather than being being backlit by a harsh light source, clever front-lighting technology makes the page easy to read no matter what the conditions. It means you can read in bed without disturbing your partner, for instance.
eBay loves
: the responsive touchscreen, although fans of the page-turn buttons on older models might be disappointed at their removal.
Expect to pay
: approximately £110 new.
6. Kindle Fire HD
Even though this is Kindle's attempt to compete with the likes of Apple's iPad, the
Fire HD
is at its heart an ebook reader – and a very good one at that. Its sharp screen is full of contrast and clarity, while on-board speakers mean you can add your own soundtrack to your latest thriller. Ideal for those who want to read the latest literary sensation and then watch its blockbusting movie adaptation on one system.
eBay loves: the hefty storage options – it's available in 16Gb or 32GB configurations, which means you'll never be short of library space.
Expect to pay: around £120 new.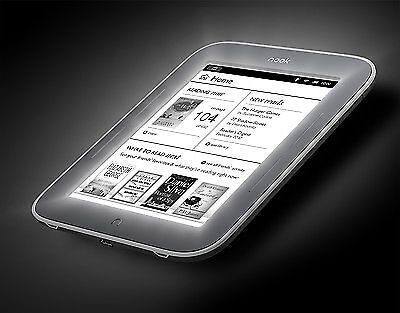 5. Nook Simple Touch GlowLight
A 6-inch glowing screen, page-turn buttons, plenty of storage as well as room to grow. The
Nook Simple Touch GlowLight
sports all the features that have become standard across the board, yet it's far cheaper than similar-spec rivals. Plus, you can choose from millions of books to download or add them yourself if they are in ePub form.
eBay loves
: the sheer value for money of this ebook reader.
Expect to pay
: approximately £50 new.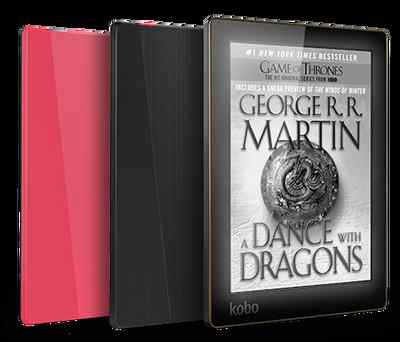 4. Kobo Aura
Relaxed reading is top of the agenda with the Kobo Aura. Its high-resolution Clarity+ display avoids straining your eyes in the way an LCD screen would. The display, which is also a touchscreen, produces a resolution of 265dpi, which means the text on the page is incredibly easy to read. There's also 4GB of included storage, the highest around for a dedicated ebook reader.

eBay loves: the ComfortLight, for gentle, unobtrusive night time reading.

Expect to pay: approximately £110 new.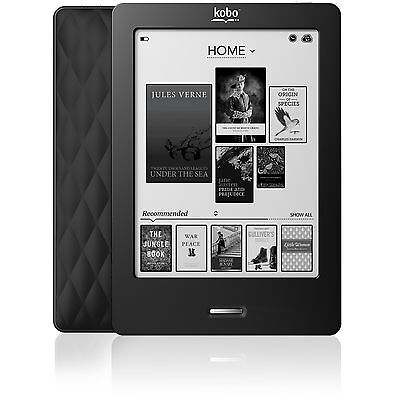 3. Kobo Touch
Cheap and cheerful, this is an unfussy ebook reader that is priced appropriately. Easily transfer books stored on other devices to your library or download from a dedicated book store. There are also plenty of accessories too, such as brightly coloured cases.

eBay loves: that you can even customise the fonts your books are displayed in.

Expect to pay: something like £60 new.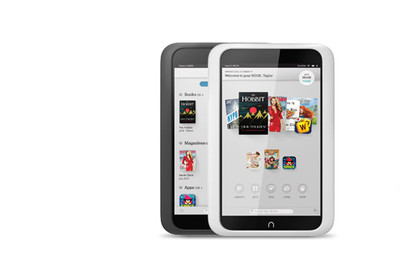 2. Nook HD
The
Nook HD
combines basic tablet functionality with ebook reader features. That means that although its display is less easy on the eyes than that of a dedicated ebook reader, it can also comfortably display HD movies. It's a good all-rounder that won't cost the Earth.
eBay loves: that you can download apps and entertainment from Google's Play Store.
Expect to pay: in the region of £80 new.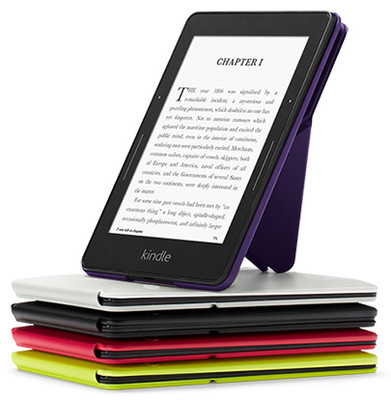 1. Kindle Voyage
This is the ebook reader in its most evolved form yet. Every aspect of this latest Kindle has been designed to look and feel just right, helping your reading experience feel as pleasurable as reading a paper book yet with the convenience of a lightweight tablet. A crisp screen displays text that's easier to read than ever, while its etched glass feels like paper beneath your fingers.

eBay loves: turning pages by lightly pressing on the bezel surrounding the screen.

Expect to pay: around £170 new.