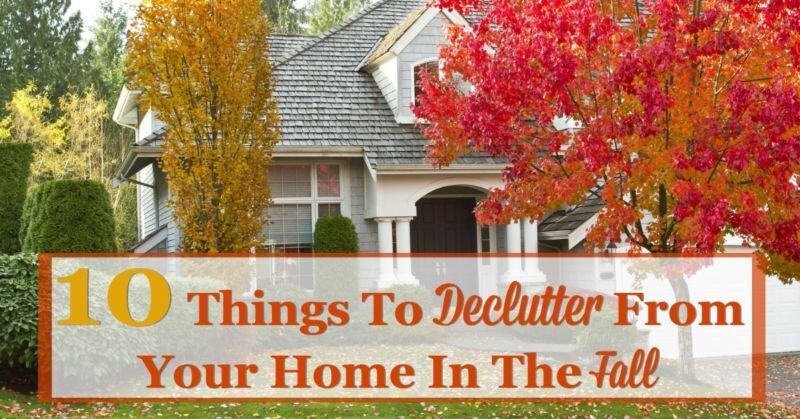 I love when the season turns to autumn, don't you? The leaves begin to change, the air feels a little crisper, and it really does feel like the beginning of something new. That's especially true if you've got school-aged kids, or are in school yourself, since the beginning of school, which happens in the autumn, also feels very much like the beginning of a new year. While enjoying this change of season make sure to get summer clutter out of your home, to get ready for these new beginnings and also for the holidays that are quickly approaching. Here's my list of 10 things you should declutter from your home in autumn to get you going.


1. Summer Clothes
With the change of the seasons it's time to pull your cooler weather clothes back out, and put away those which are meant for hotter seasons. However, you should never store or continue to keep things you won't wear again. If you never wore some of your summer clothes over the course of the last few months you should seriously consider getting rid of them. Also, never put any clothes into storage that you know you won't wear again, for whatever reason. Obviously, keep the summer clothes you will wear again though - no need to buy a whole new wardrobe next summer! If you have time use these
7 tips to organize your closet.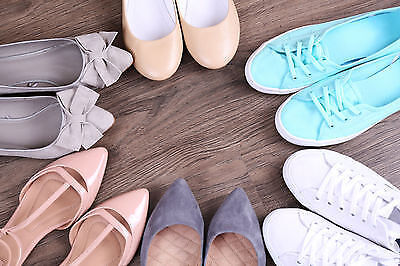 2. Summer Shoes
Similarly, it's time to look through your shoes and get rid of ones that are worn out, don't fit properly, or that you know you won't wear anymore. Especially look at your summer shoes, since that season has just ended. Get rid of sandals that have broken, or the pair of tennis shoes you wore out during those long summer walks. You can also organise the shoes you've got left,
here's how
.
3. Outgrown Kids' Clothes
When school begins, and you're getting lots of kids' clothing for back to school, it's the perfect time to also get rid of outgrown clothes for your kids. If you've got a younger sibling at home who could later wear some of these clothes you can definitely put some of the outgrown clothes into storage, but otherwise get them out of those kids' drawers and wardrobes to allow room for the new stuff.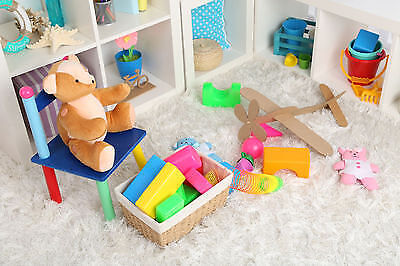 4. Toys
When autumn comes it means the holidays, including Christmas, are just around the corner. Before your kids get more toys and gifts for any of these holiday occasions it's a good idea to purge old toys that they've outgrown, that are broken, or they don't like anymore. This makes room for the new things they're getting so your child's room or playroom doesn't feel too stuffed. Once you've decluttered, if you've got time go ahead and
organize the toys you've got left
.
5. Kids' School Papers & Artwork
When kids start back to school they bring home a whole slew of new homework assignments, projects, and artwork with them. This can add up to lots of paper clutter, fast. Do yourself a favour and make sure this autumn to get rid of older school papers and artwork. I'm not saying to get rid of all of it, you want to keep a few special memories, but after a few months you can get a better perspective of what you want to keep versus to toss, so now's the perfect time. Decide you'll keep only as much will fit into a designated storage space, such as a large manila envelope, or a folder, and then narrow it down into what will fit into that space and then recycle the rest.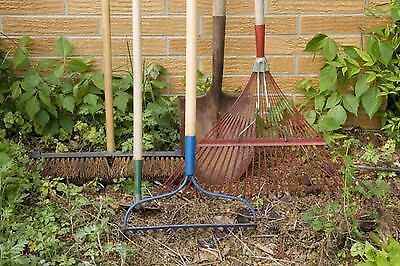 6. Garden & Yard Tools & Supplies
Once the leaves begin to change and all the vegetables are harvested from the garden, it's time to declutter excess garden tools and supplies. Again, don't get rid of all your rakes, shovels, the lawnmower, etc. You will need these items again when spring arrives. But get rid of duplicates (if you don't need and use both), anything that has broken, or that you didn't use during the entire previous season.
7. Spices
As I mentioned earlier, autumn is the beginning of several holidays, including some where you bake and cook a lot, and then Christmas during the winter. Go ahead and get your kitchen and food storage areas ready for these holidays by clearing out old spices and seasonings. Check the spice bottles to see the "best used by" dates, and throw out anything that is not still useable. If you can't find the information on the bottle you can always check spices by pinching or crushing a small amount of the spice between your fingers. If it has little or no smell it no longer has much flavour and should be tossed. Then, stock up with
new spices
for anything you've run out of, so you're baking and cooking this year taste as good as you hope.
8. Freezer
Back to school time is always busy, and that includes rushed meal times. It's a great time of year to make some freezer meals that can be eaten on busy nights. Of course, freezer meals require you to have cleaned out your freezer to make room for new food. And, freezer meals don't serve their intended purpose if you don't then eat the food you've stored in there. So autumn is a great time to clear out excess from your freezer, making sure to eat the food you've got in there before it sits so long it tastes freezer burnt. To help yourself out I suggest making a freezer inventory, listing what you've got available. Consult your freezer inventory each time before you meal plan and try to use as much from it as possible. Your wallet will thank you since you'll use food you've already purchased, instead of having to buy new food.
9. Larder
Similarly, with several holidays revolving around meals coming up, plus needing to get quick dinners on the table now that school is back in session, autumn is also a great time to declutter your larder. Get rid of any foodstuffs that are too old to eat, and also make sure to donate any food you don't want to eat personally, or have way too much of, but that is still good for someone to eat. Then, make an inventory and make a concerted effort to eat as much from your pantry as possible instead of buying more. This will help you get everything cleared out for the upcoming holidays. In fact,
decluttering more from your kitchen
in general, not just the food storage areas, can make preparing holiday meals easier, so the more you can do now to prepare the better.
10. Makeup & Cosmetics
Finally, autumn is a great time to declutter old and expired makeup and cosmetics. These products actually expire a lot quicker than many people realise. For example, mascara only lasts 2-3 months after it is first opened and used before it needs to be replaced. Most makeup now comes packaged with stickers that state how long something can be used once it's opened, so quickly check your makeup and get rid of anything that is past those dates.
Are there more things you do to get your home clutter free when cooler weather comes? If so, I'd love to hear your ideas and suggestions below, in the comments.
In addition, don't miss even more tips and tricks I've shared by following
Household Management 101 here on eBay.