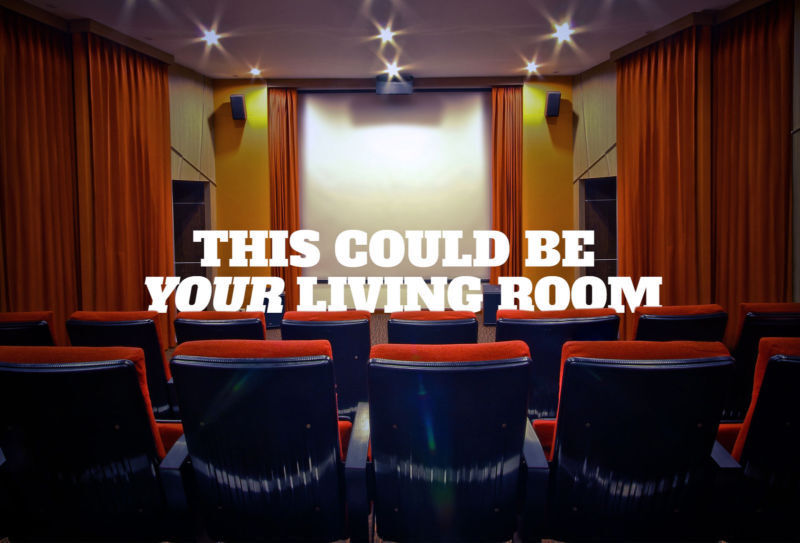 These days, pretty much everyone has some semblance of a home entertainment setup. So how do you take yours to the next level? By turning to eBay. And we went DEEP on eBay, to find out exactly what sorts of additions can turn your wee theatre in a MULTI-PLEX-TACULAR. That is, of course, if you have the space for all this ridiculous stuff (like, seats made of PORSCHE LEATHER). Spoiler alert: it's way more than just a TV and a sound system.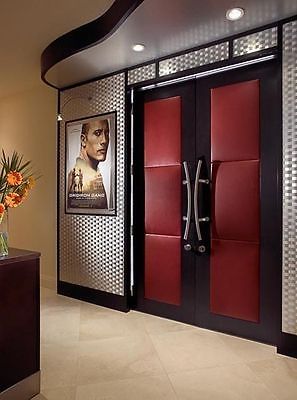 1. Some doors to perception - £7,200
Your theater should exist in an entirely separate dimension from the rest of your house -- it's meant to be an entertainment oasis, so it needs an appropriate gateway to signify its separateness, something to the effect of: here be diversions. These custom doors from Vegas will signal the transition from your home to another, jazzy portal. Can you choose the color of vinyl? Yes. Should you choose sea-foam green? Just as soon as you pop your blazer collar.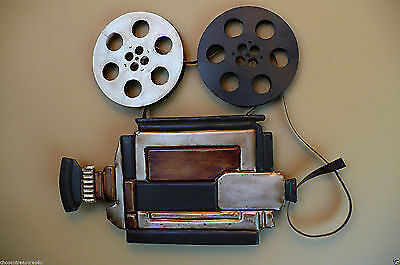 2. Get some appropriate, original art - £79.99
This handmade metal piece has the rustic charm of folk art, the swank look of Art Deco, and an old school film vibe. Basically, your home theater needs to have something cinematic on the wall. After all, movie types are obsessed with aesthetics (looking at you Wes Anderson).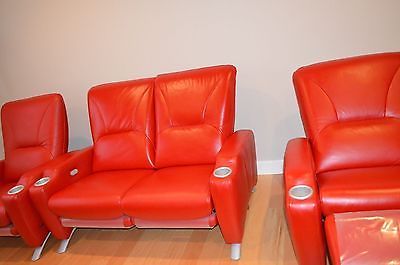 3. This red leather movie seating was made for a freaking Porsche - £17,995
If there's one thing that can make or break a movie theater it's the seats. Are they cozy? Do they lean back? Are the cup holders ample? Basically, without aludicrously snug theatrical chair, you may as well be watching a DVD (it's 2015, bro) in your living room. These chairs answer the call for cozy, and the call for you to pretend you're in a six-figure racing machine.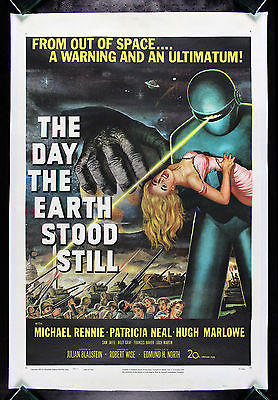 4. Obviously, you've got to get a framed movie poster, too - £27,995
But what flick should you immortalize on your wall? How about The Day The Earth Stood Still (1951), one of the best movies of all time about aliens coming to Earth to steal our babes. Sure, it would be cool to get a replica, but eBay has the GEN-U-INE article, more than a half-century-old. And it's totally (probably) worth almost thirty grand.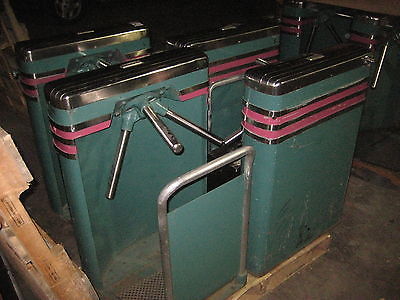 5. You've got to be able to keep out the riffraff - £1,200
Or, if you so choose, turn a buck. Hey, it's not like home theaters pay for themselves. Check out these retro turnstiles from the days when someone in a bow-tie didn't rip your ticket in half. Do they look fresh (in an old sort of way)? Yes. Will they make it so you can charge that cousin you hate a nickel to screen Evil Dead 2 in your home theater this Thanksgiving? Yes! And now you know what to say thanks for at the table this year.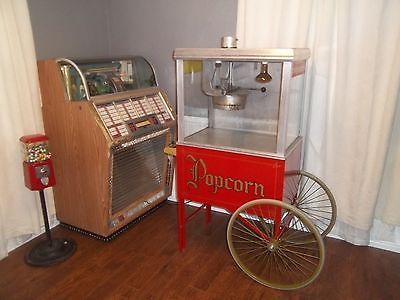 6. To get things poppin', it's usually best to pop some corn - £850
If you're tired of microwaving popcorn like some sort of savage, but you want to savagely devour the stuff in the most authentic way possible, then check out this 1960s popcorn cart so you can wheel some style into your digs.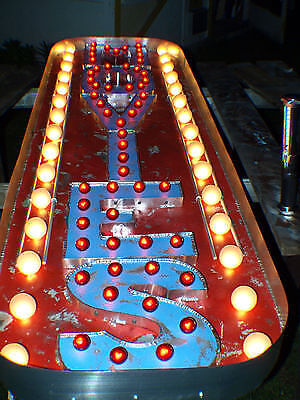 7. Your home theater should have a name and a light-up marquee to match - £1,400
How do you know when you're approaching a movie theater? There's a big, neon sign, usually. But how will we know when we're approaching YOUR home theater. Answer: you'll get a custom light-up marquee with whatever mad thing you want written on it. Want it to say Frank's Flicks and be surround by pink bulbs? You're a weird guy, Frank, but we've got the solution for you right here.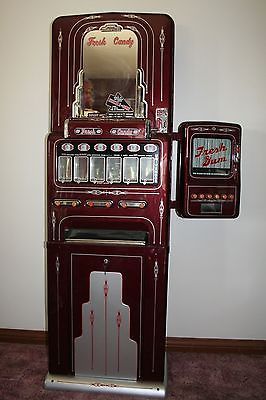 8. When you're watching something satisfying, add candy - £8,400
And not just any candy -- literally WHATEVER candy you want. Are you a fan of obscure tropical candy you can only find at your bodega? Well guess what theater has it in its vending machine for a nickel? Yours. Put it behind glass in this fully restored red vending machine from the 1950s.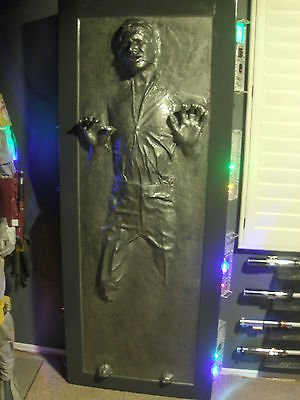 9. Don't forget to invite Han Solo to your film screening - £400,000
Freshly frozen in carbonite, Han Solo can be your forever friend in doll form for a cool 400K. Okay, maybe not that much -- he's selling 10 different life-sized replicas and he's considering all reasonable offers(bargain alert!). Never screen anything alone again. And beneath this sci-fi badass' devil-may-care exterior is a heart of gold. But don't bother telling ol' Han you love him. He'll know.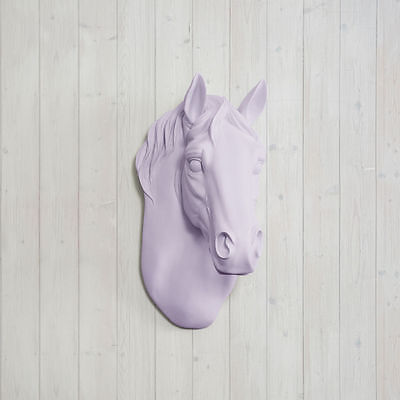 10. A lavender horse head should totally be in your theater - £84.79
If you like anything from The Godfather, to 1930s spaghetti Westerns, to Hercules, a ceramic purple head could prove a subtle nod to your movie taste. NOTE: horse head doesn't actually nod.