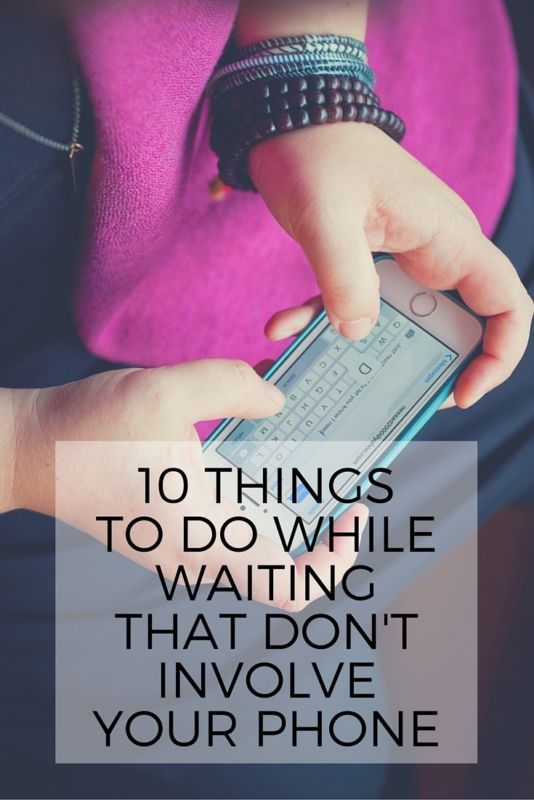 When I'm out in the world, one of the most common things I see people doing is looking at their phones. We all do it. And we especially do it while we wait. Think of all the moments in your life where you're waiting: in line at the post office or coffee shop, in line at the petrol station, in front of an elevator, at the chemist, at an appointment, even while waiting your turn in the bathroom. And now think about how often you're on your phone while you're waiting. Maybe even spend the next few days noticing this in your life.

When I think about all this waiting and time spent on my phone, I can't help but think about the minutes I used to spend just regrouping my thoughts, breathing and noticing the world around me when I was waiting before I had a smart phone in my pocket. Lately, I've been feeling a push to try to take these moments back and use them to create space for pockets of more mindful moments in my life. Maybe you feel this way too. Imagine creating space between the online world and the real world around you so you can be really present for moments at a time in your life.

Here's a list of ideas of things you could do during these moments. Try one or two this week and just notice how it feels.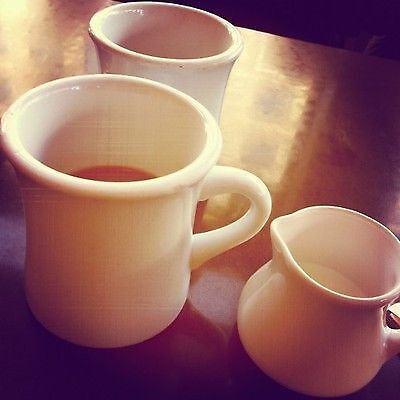 Notice Your Senses
Pause right where you are as you wait and notice all five of your senses. Breathe deeply, and notice what you hear, smell, taste, see, and touch. If you can, you might want to close your eyes so you can get in touch with your other senses even more. Try doing this one when you're sitting in a coffee shop waiting for a friend or at the park where there are lots of things to see, hear, and notice.
Read
You could read a book, a real book that you can hold in your hands. Right now I'm reading Brene Brown's
Rising Strong
. You could even go to the library and check one out. If you're truly committed to ebooks, think about getting something like a
Kindle Paperwhite
that is truly a device only for books.
People Watch
Notice other people around you. Really look at them. You could even make eye contact and smile. Or just watch and absorb the awesomeness that is being out in the world with other human beings.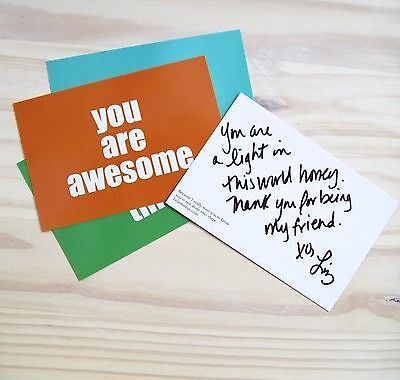 Write a Note to Someone
While you're waiting, you can write someone a
postcard
or a thank you letter, or even just a quick love note to slip in someone's pocket. Real post would make the world a better place: I really believe that. Just think about how delighted you are to get a card or short note in the post. And if you need some ideas about what kinds of letters to write and send, check out my
"Eight Ideas to Help You Make More Snail Mail"
guide.
Notice What You Need
When is the last time you took a few moments to listen to what you most need in this moment? By this, I mean literally pausing and noticing yourself. Noticing your body, your mind, your heart. And then asking yourself what you need. No I don't mean the pie in the sky and things like more money or a new car. I mean the everyday needs you have right now. You might need a glass of water; to reach out to a friend for support; to take a few minutes to rest; to laugh; to let go of making dinner from scratch and order takeout. This can be a very simple and powerful way to practice self-care.
Take Five Deep Breaths
This is one of my favourite practices to use to bring me into the present moment. Why five deep breaths? Pausing to breathe deeply for just moments becomes a way to remind my body that it does know peace and stillness. Those first three deep breaths create enough space for my body to relax. With the fourth, my mind realises it can rest for a moment. And by the fifth, I truly feel space inside me, sometimes this feels like peace or even just quiet. You can do this practice almost anywhere.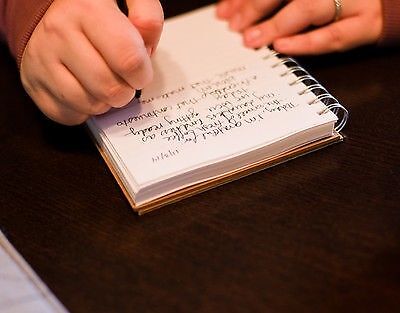 Reach for Gratitude
Take a moment to list what you're grateful for today. You could just make a mental list or write it down. And why should you do this? Because noticing the gratitude in your life is actually good for your health and helps you have a more positive outlook on life. You could even carry a small diary around with you as a daily gratitude diary (
pocket-sized Moleskins
are my favourite).
Find Five Beautiful Things Around You
One of the practices I often share with my retreat participants is to try and look for beautiful things (or moments) throughout their day. Even when you're in the midst of a really hard day, there is beauty just waiting for you. And I'm talking about the simple beauty within the ordinary; like the way the sun unexpectedly appears on a grey day, the way your daughter's hair falls across her face as she's running to the car when you pick her up, the variety of colours that surround you. Just look for five beautiful things and see what you uncover.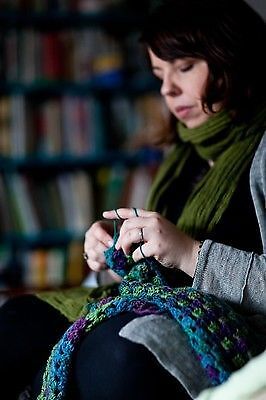 Make Something
Yes, make something. This is an awesome idea for the airport and doctor's waiting rooms. Many mums I know crochet or knit whilst waiting in their cars at school every afternoon. You could also draw in a sketchbook, or you could even journal or
write a poem.
Think About Someone You Love

Yes, I'm ending with one that some would consider cheesy, but thinking about someone you love is really a beautiful way to pass a few moments of time while you're waiting. You can think about the good times you've had with a loved one. You can even think about why you love your partner or your kids. You might even want to send some love and compassion their way.
I really do believe that smart phones are a good thing. They make our lives easier. They make it possible for me to run my business even when I'm away from my home studio. But they also distract me from deeply paying attention to the world around me. Making small changes, like noticing your world while you're waiting, will give your mind (and eyes) a break from that tiny screen and help you better deeply live your beautiful, awesome life.

Here are a few other guides to help you invite in more mindfulness to your day: