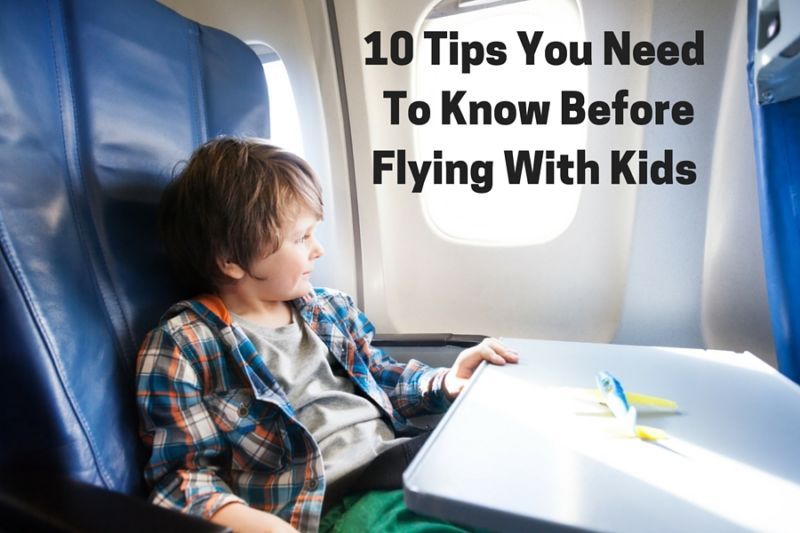 We love travelling altogether as a family and although flying with kids can be stressful, it doesn't have to be. After flying with our kids more times than I can count...we have learned some tips that take flying with kids from 'something to worry about' to 'fun'. Now we all look forward to our flights and the places planes take us by using these tips.
1. Travel With the Right Luggage.
Depending on your kids' ages, bring size appropriate luggage that they can help carry. We travel with rolling suitcases and
backpacks
. As my girls have got older their backpacks have grown with them and we all use full size ones now.
2. Pack Snacks, a Lot of Snacks.
This is a big one. You never know what delays you will face both on the ground and up in the air. Having a favourite snack along for the adventure is the best way to keep little ones happy, no matter what happens. We pack ours in fun
snack bags
so that the food is more exciting for our little one.
3. Bring Busy Work for On the Plane.
We bring
colouring books
and coloured pencils (for both the kids and adults), workbooks with educational lessons, plain paper for drawing and little cards for practicing maths skills. The time flies by when you are busy.
4. Make Everything As Easy As Possible.
Streamline your travels. Buy matching luggage and use bright coloured matching
luggage tags
. When luggage is coming off a conveyor belt, or even when you are travelling on the shuttle to and from the airport, being able to see if someone else is walking away with your luggage, or spot yours on the conveyor belt easily is a necessity when travelling with kids.
5. Pick Your Flight Times Based On Your Family's Normal Schedule.
If you have nappers, plan your flights around that. We have had great luck with keeping with normal nap schedules while travelling by choosing a flight that they could still nap on. We also are big proponents of late night flights. We love taking them because most of us can sleep on the plane, although they are not for everyone and every situation, so consider that carefully if you have light sleepers. We also invested in
neck pillows
to make sleeping on the plane better and easier.
6. Bring a Treat.
I always pack a small treat for my little one. We aren't big on the treat being a sugar one because she is really sensitive to sugar but I still carry a mint or two for moments when she is on the verge of a meltdown from boredom or frustration. We also bring little non-food treats in the form of
travel games
or things for her to do that she has never seen before. These have been huge sanity savers when we have been stuck on the runway or she has become bored on long flights.
7. Pack Comfort Items.
It's not fun having to listen to cries of being cold and airlines don't always offer blankets anymore. Be sure to bring your own
travel blankets
, a jumper and maybe even a small soft toy. You want to create a warm and comfortable environment in the somewhat uncomfortable plane. These items go a long way in making little ones happy during your flight.
8. Don't Forget To Pack Entertainment.
Invest in an
iPad
or similar device. Be sure to download any apps specific to the airline you will be flying on. They each have a different app that allows you access to their on board entertainment. We also load music, movies and the kids' favourite TV shows onto it in case they don't like the options offered by the airline.
9. Pack Away Your Booster Seat.
Booster seats
are not necessary on planes. They are used to raise kids so that the position of the seat belt on cars is in the right place. They are not needed on a plane because they only have lap belts, plus most, if not all flight attendants will not let you use them. Car seats are completely different and if you are paying for a seat for your baby or little one consider bringing one. This is the safest way for a child that is not big enough for the regular seat belts to fit. Call the airline you are travelling on for their current policy.
10. Gate Check Is Your Friend.
If you are travelling through the airport with a stroller, check in at the counter at your gate for a gate check tag. That way you can use your
stroller
all the way until boarding time. Your stroller will also be waiting for you when you exit the plane at your destination. When we are travelling with younger kids we always let everyone else off the plane first and then we exit after them as it is much less stressful to deplane with a little one and our bags without holding everyone else up.
Bonus Tip - Some Airlines Still Offer Family Boarding And If Yours Does, Take Them Up On the Offer.
The extra time to get everyone buckled in and sorted is a great thing to have. We use this time to get out our electronics (don't forget headphones for everyone in the family), blankets and everything else so we are all ready for a great flight!