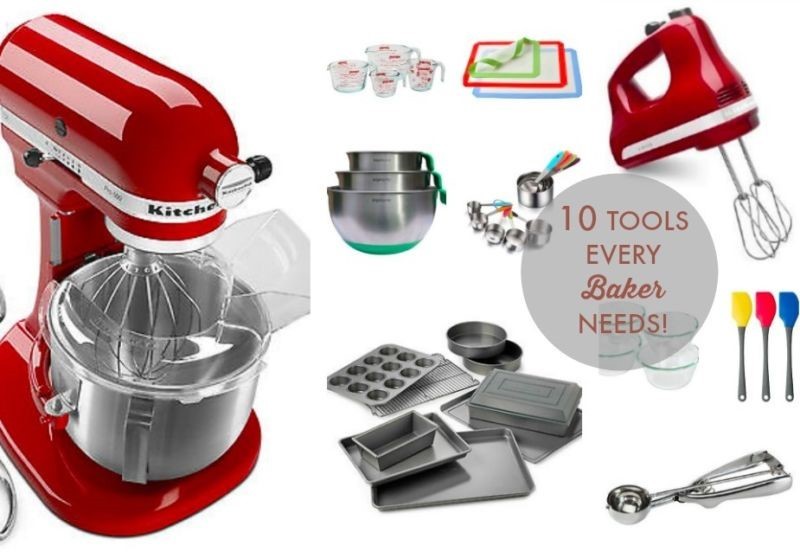 If you are a new baker, an experienced baker, someone looking for a great gift, or just a baker looking to streamline your kitchen tools, this guide is for you. There are so many amazing tools and gadgets on the market that do fantastic things and perfect for specialised baking, but when it comes down to it, I've found that you only need a few basics. These are the 10 TOOLS that top my list of ITEMS every BAKER NEEDS.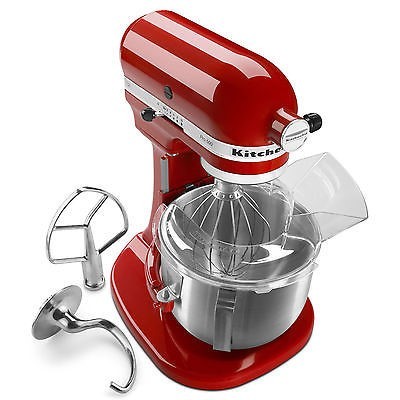 1. Stand Mixer
A quality
stand mixer
should last you literally decades. It's an investment for sure but well worth it. I've had mine 18 years. Stand mixers will save you when you are mixing big batches or doing lots of baking, and I love using mine for dough and recipes that require lots of whipping.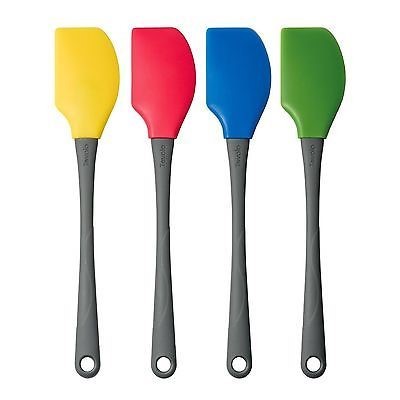 Spatulas
Nothing beats a
great spatula
. You can mix, stir, beat, and spread with them. Be sure to get a high quality spatula and avoid a wooden handle so that you can throw them in the dishwasher and it lasts longer.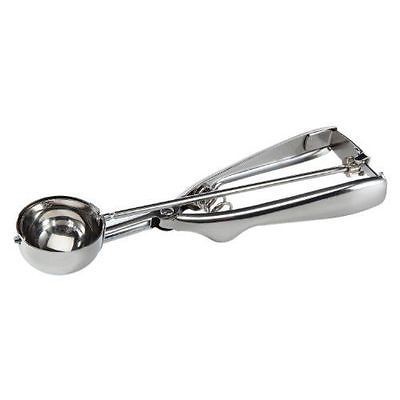 3. Ice Cream Scoops
Every baker needs a good quality
ice cream scoop
. Make sure you find one that has a good hinged sweeping mechanism so that your cake batter comes out of the scoop easily. Cookies balled with a scoop cook more uniformly so they look and taste better, plus you don't have to worry about getting batter all over your fingers.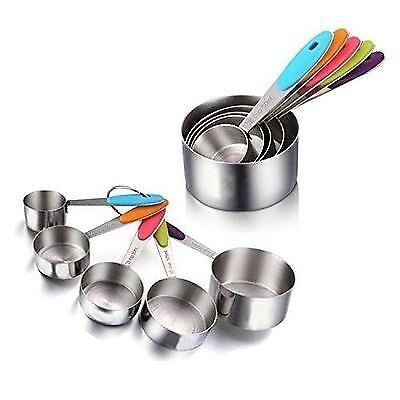 4. Measuring Spoons
A great set of
measuring spoons
are essential. I recommend having a stainless steel set like these spoons for your dry ingredients so that you can get your measurements precise by levelling off the top with a butter knife.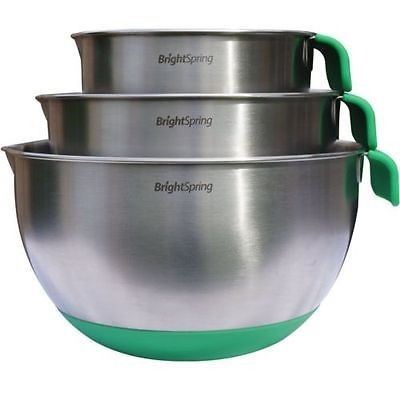 5. Mixing Bowls
You'll need a set of
mixing bowls
that are easy to use. I prefer nesting bowls so that they are easy to store. Ones with grip at the bottom so they don't move around on your counter when you mix are A+ in my book and if they have a convenient handle, even better!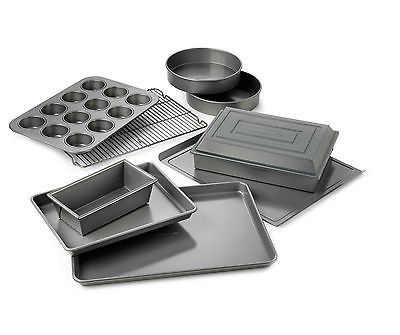 6. Baking Trays
You'll definitely need
good baking trays
. Try to find a set that has a cupcake pan, 9 inch round cake pans, a bread pan, a 9X13 baking pan, and few trays sheets, one of which has rims or sides, and a cooling rack.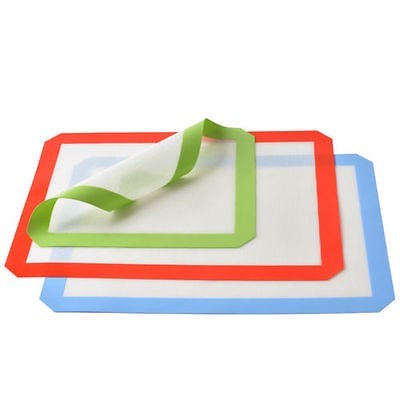 Add a caption
KEEP PARCHMENT PAPER OR SILICONE BAKING MATS ON HAND!
7. Greaseproof Paper/Silicone Baking Mats
Line your baking trays with
silicone baking mats
or greaseproof paper so that your baking surface is NON-STICK. Save yourself TONS of time with clean up because your baked goods won't stick (think biscuits) and cook more evenly.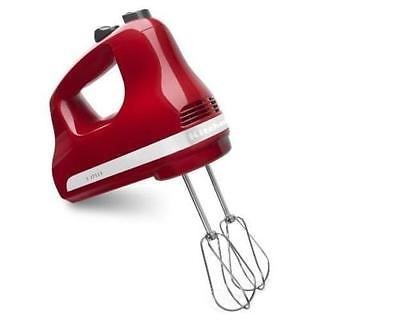 8. Hand Mixer
A hand mixer is probably the best gift you can give a newly married or new baker. The price point is great, it'll last years and years and it's useful. Trust me when I tell you that the hand mixer will be used a LOT. Stand mixers are a life saver for mixing big batches, but hand mixers will probably be your go-to for everyday mixing. This
KitchenAid Hand Mixer
is fabulous. It comes in just about every colour, too!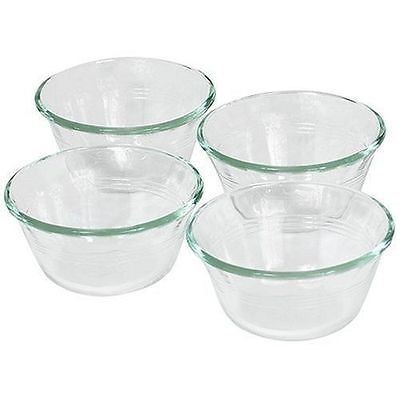 9. Small Prep Bowls
Preparation bowls
are super hand to have around. They are particularly handy if your recipe calls for melted or softened butter, lightly whipped eggs, and separately mixed spices.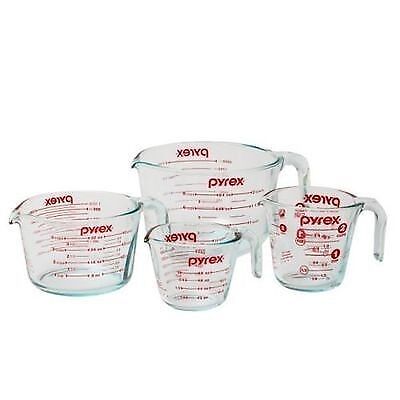 10. Liquid Measuring Cups
You've got to have
liquid measuring cups
, and this set with multiple sizes is my favourite. There's a reason this brand has been around for ages!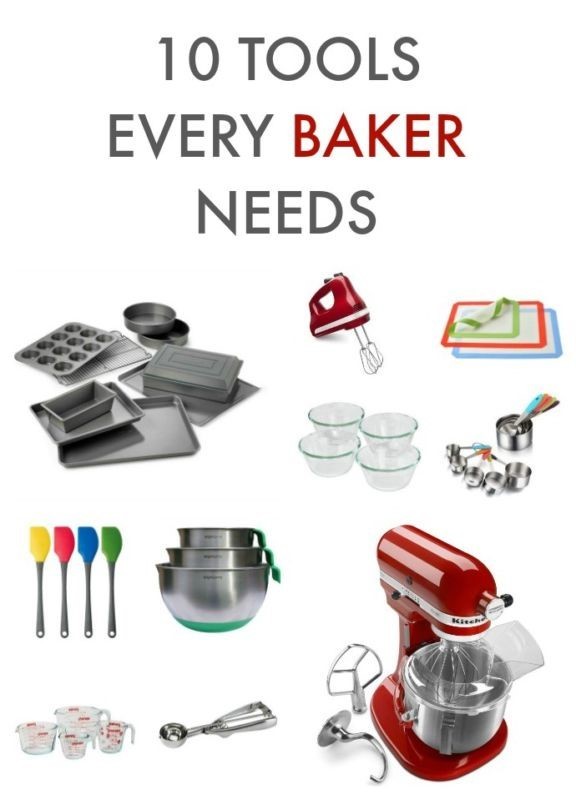 Do you have any baking tools every baker needs that I've missed?
More from Princess Pinky Girl:
Looking for more great ideas for food, family & home? Visit Princess Pinky Girl at www. princesspinkygirl. com every day for fabulous ideas and inspiration. Plus, follow Jenn on Pinterest at @jfishkind, on Facebook (/princesspinkygirl), Instagram (@princesspinkygirl), or Twitter (@ppinkygirl). And, to find more great Jenn Fishkind/Princess Pinky Girl eBay guides and collections, follow us at http://www.ebay.com/usr/princesspinkygirl!
Check out some of my other eBay guides - just click on the pictures below!
Look for more great ideas for food, family & home coming from Princess Pinky Girl!
Written by:
princesspinkygirl