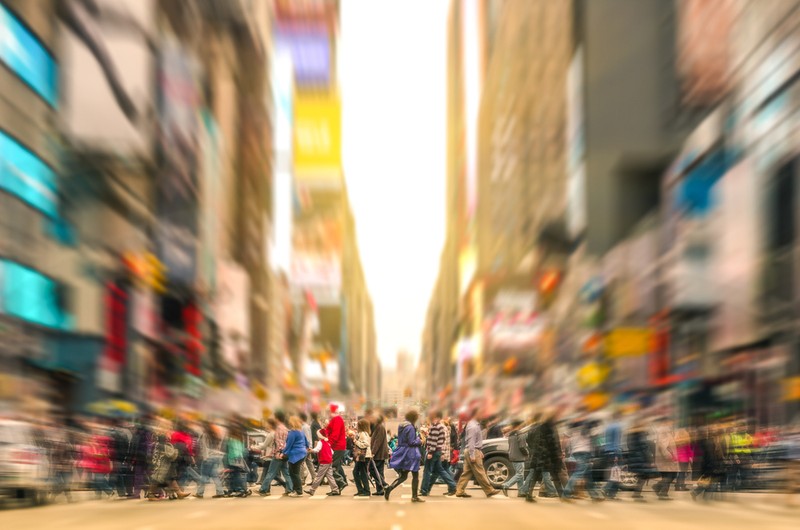 Can't face another cramped, delayed commute across town? Why not give one of these personal transport methods a go?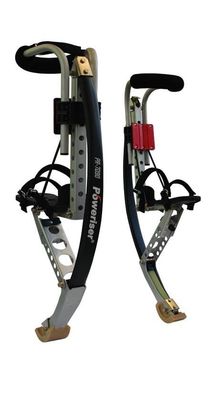 Add a caption
Give yourself a super-powered bound on Jumping Stilts
10) Jumping Stilts
What are they? Heavy duty spring-loaded stilts that strap onto the lower halves of your legs. Each stride feels like a superpowered bound, and they are behind the rise of powerbocking, the extreme sport that sees participants jumping and somersaulting with ease.

Power consumption? Entirely powered by you. Elastic bars on the back of the stilts provide considerable kinetic energy – so much so that safety gear and a careful start are a must.

Funny looks from passers-by? Undoubtedly, but since you'll be a foot or two above their eye level and moving at such speed, you won't notice.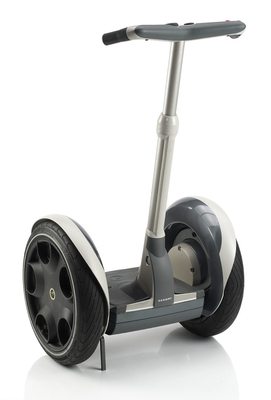 9) Segway
What is it? It's the two-wheeled, self-balancing personal transporter that's used by everyone from city workers to police officers and even paramedics at large festivals.

Special gyroscopic sensors help keep the segway rider upright; leaning forwards or backwards lets you control acceleration intuitively, while steering occurs with a gentle push on the handlebars.

Power consumption? The electric battery is good for up to 24 miles per charge.

Funny looks from passers-by? Only envious ones as you glide serenely by.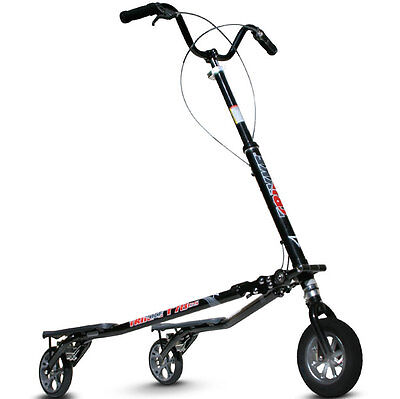 Add a caption
The tri-scooter promotes fun and fitness in one vehicle
8) Tri-scooter
What is it? A three-wheeled scooter that's a part cross-trainer, part commuter aid. By pushing down and out on the two rear wheels, you gain forward momentum in a similar fashion to skiing or roller-skating.

Power consumption? Depends entirely on what you ate for breakfast. It's a great fitness tool, as it'll ensure your whole body gets a workout as you zig-zag through the crowds. And when you want to coast, there are electric versions too.

Funny looks from passers-by? Possibly, as the ski-like motion and unusual design of the tri-scooter are hard to miss.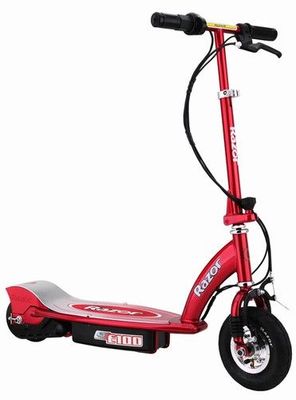 Add a caption
The electric scooter looks like a kid's toy, but has some pace
7) Electric Scooter
What is it?
A
scooter
that doesn't need you to put your foot down. It's small, highly portable and perfect for the dash to the office from the tube train or railway station.
Power consumption?
Varies hugely, but chain-drive motors are generally hungrier per charge. They can reach speeds of up to 15mph though.
Funny looks from passers-by?
They do look like a child's
toy
, so expect some.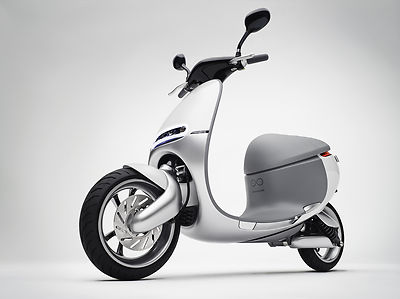 Add a caption
The magic of the smartscooter lies in its replaceable battery
6) Smartscooter
What is it? The sleek, powerful and stylish electric scooter from tech start-up firm Gogoro that is being seen as a potential game-changer in urban transport. It looks like a contemporary scooter, all curves and LED lighting, and can reach up speeds of up to 60mph, says its manufacturer. But the real innovation comes under the seat.

Power consumption? The Smartscooter is fuelled by a battery which you don't have to worry about charging. When it gets low, you pull up to a charging station, whip out the depleted cell for a fresh, fully charged one and away you go again. Apparently the swap takes six seconds.

Funny looks from passers-by? Not at all. If the investment in Gogoro's project is anything to go by, everyone's going to want one.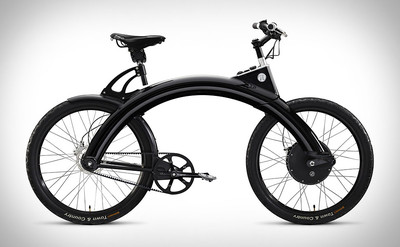 Add a caption
Newer electric bikes can travel 20 miles before pedal time
5) Electric Bike
What is it?
The moped, brought up to date and with more emphasis on pedal power. Luckily, where traditional mopeds have often been lacking in the aesthetics department, the new wave look like slick fixed-gear bikes with the addition of small electric motors to drive the chain mechanism.
Power consumption?
Some of the latest electric
bike models will carry you up to 20 miles before you have to start pedalling, and have enough raw grunt to help you up those bothersome inclines.
Funny looks from passers-by?
Eyes are sure to widen when they see you sail up a hill without moving your legs.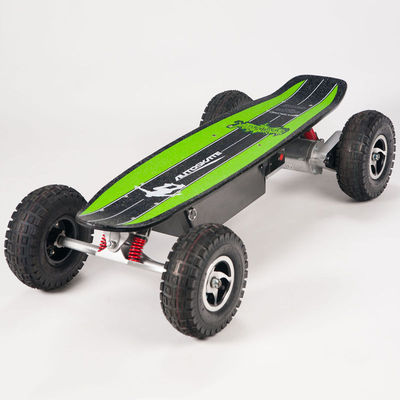 Add a caption
The electric skateboard even charges when you brake
4) Electric Skateboard
What is it? Exactly what it suggests: a traditional skateboard with the addition of a small electric motor that powers two or four wheels. The latest models feature regenerative braking, which recharge the battery as you actively slow down, and a handheld control for acceleration and stopping.

Power consumption? Around six to seven miles per charge is the benchmark.

Funny looks from passers-by? Admiring glances from many, but expect disparaging shakes of the head from old-school skateboarders.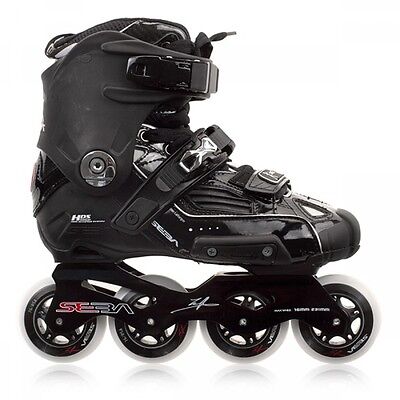 3) Inline Skates

What are they? The roller skates that look more like ice skates. Still popular as fitness and sports accessories, they're less prevalent as outright modes of transport – probably due to the high degree of skill and effort needed to skate safely in crowded areas.

Power consumption? All down to your level of fitness and quality of diet.

Funny looks from passers-by? Inline skating probably doesn't evoke quite the sense of wonder among the un-wheeled as it once did.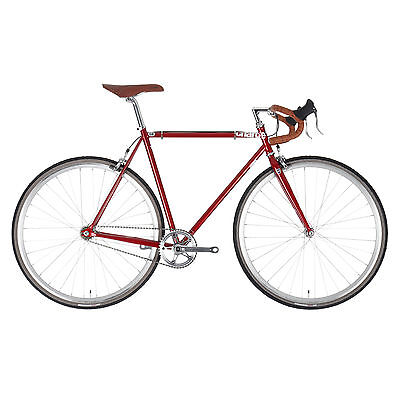 2) Bicycle
What is it? The world's most popular form of people-powered, wheeled transport. Thanks to British cyclists' recent successes, it's still on the up – steeply – in the UK. Whether it's pay-as-you-go cycle schemes or trendy single-speed rides, cycling is more accessible to people of all levels than ever.

Power consumption? Endless – until saddle sore kicks in.

Funny looks from passers-by? Only if you fail to spot them as they cross the road.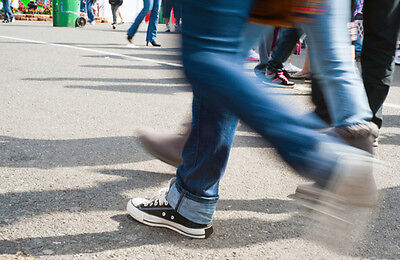 1) Walking
What is it? The least fashionable but the cheapest mode of transport here – everyone wants to get to where they're going as quickly as possible, using as little energy as they can.

Power consumption? How long is a length of spaghetti? Depends how fast and far you go. Fifteen minutes at a brisk pace will burn about 40 calories.

Funny looks from passers-by? Everyone will be going too fast to pay attention.