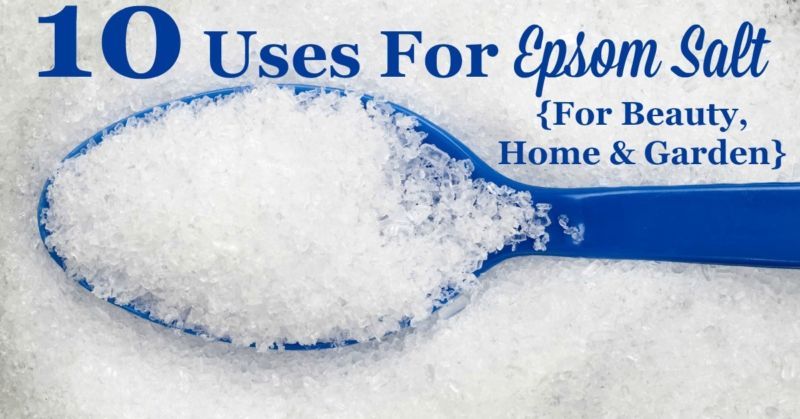 When I was little my grandmother always had a bag of Epsom salt around, and now that I'm a bit older I understand why. These salts (which are an inorganic compound called magnesium sulphate) have so many uses around your home, for beauty, in your laundry, and also in the garden. A bonus is that they're inexpensive, and not harsh on the environment. Below I've listed 10 different ways you can use Epsom salt both inside and outside your home, so make sure you
stock up on these salts today
.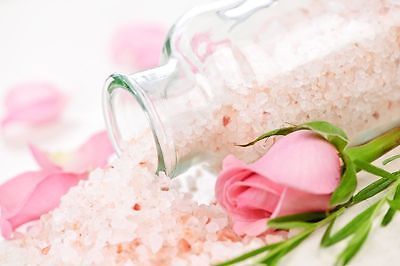 Bath Salts For Relaxation
Almost everyone, when they first think of Epsom salt, think of adding them to the bath, and there's a good reason for that. Epsom salt is the main ingredient in many bath salts, and this salt helps you relax tired and sore muscles at the end of the day. You can use either plain Epsom salt, or scented varieties, such as my favourite,
lavender Epsom salt
, if you'd like a bit of aromatherapy while you soak in the tub. Just add 2 cups of Epsom salt to your bathtub, filled with very warm bath water, and then soak for at least 15 minutes. When you get out you'll feel relaxed, your muscles won't be as sore, and you'll be ready for a good night's sleep.
Foot Soak For Tired Sore Feet
If you don't have time or the inclination for a full body soak, you can also soak your feet in water with dissolved Epsom salt for relaxation, and to relieve tired sore feet after a long day of standing up. Add 1/2 cup of Epsom salt (you can again use the plain variety or one that is scented) to a basin of warm water. Soak your feet for at least 15-20 minutes for the best results.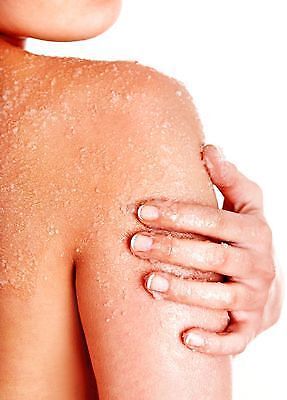 Skin Exfoliator
Epsom salt is also a great skin exfoliator because of its coarse texture (much like
coffee grounds
). After your shower massage a handful of these salts onto your wet skin to exfoliate away dead skin cells. If you'd like to also moisturise at the same time you can add a bit of these salts to either
olive oil
or coconut oil, to make a paste, and rub this paste over rough skin, such as your heels and elbows, for softer smoother skin.
Remove Splinters
Splinters can be quite difficult, and painful, to remove. To loosen up the splinter soak the skin which has the splinter in warm water with a cup of dissolved Epsom salt. After a few minutes gently use a pair of clean tweezers to remove the loosened up splinter.
DIY Fabric Softener Crystals
Many people don't want to use traditional fabric softeners since they're heavy and greasy, but would like their clothes to be soft after washing and drying. You can use either
vinegar
or
baking soda as a natural fabric softener
, but in addition, you can also use Epsom salt. To make a scented version of fabric softener crystals combine 4 cups of Epsom salt with 20 drops of essential oils of your choice, and then store in a sealed container. Use 1/4 cup of this mixture for each load, adding to the washing machine at the same time you add the detergent. (If you don't want a scent, but only soft laundry, just omit the essential oil in the recipe.)
Fertilise Potted Plants
Potted plants often suffer, even more than many other plants, from a magnesium shortage in the soil. This can be tough on plants which need magnesium to grow, since it's an essential component of chlorophyll. To keep potted plants looking and growing their best each month add two tablespoons of Epsom salt to a gallon of water and water your plants with it. Make sure not to overwater using this solution, just like you wouldn't want to overwater potted plants at any other time.
Grow Juicier Tastier Tomatoes
There are certain plants that, as part of their growing cycle, use a lot of magnesium, and tomato plants are one of them. Therefore, adding more of this essential nutrient for your growing tomatoes will help you grow juicier and tastier tomatoes, especially if you're growing your tomatoes in pots. Just like with other potted plants, mix together two tablespoons of Epsom salt into a gallon of water, and water your tomato plants with it. However, because tomatoes need so much magnesium do this every two weeks, not just once a month as suggested above for most other types of plants held in pots.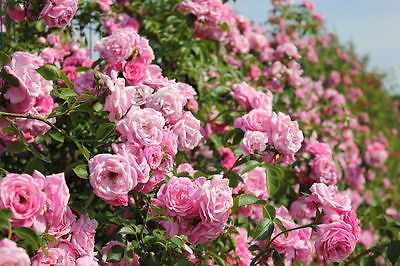 Get More Roses Blooming
Another plant that loves magnesium are roses, so when you add more magnesium your rose bushes will provide even more blooms. You should add Epsom salt when you're planting the roses and again at the first sign of new growth.
Cure Yellowing Leaves
If the leaves of plants in your garden are turning yellow this could be a sign that they're not making enough chlorophyll. Since magnesium is one of the necessary components for plants to make chlorophyll adding Epsom salt to the soil can encourage more chlorophyll production. Add one tablespoon of Epsom salt around the base of the plants for every foot of height of the plants, once a month, until the leaves have lost their yellowish colour.
Natural Weed Killer Recipe
Finally, Epsom salt is an ingredient in an effective natural weed killer, which is ironic since it actually helps so many plants grow. However, it is the addition of the other ingredients within this weed killer which make it deadly for weeds. To make this natural weed killer combine 1 gallon of vinegar, 2 cups of Epsom salt, and 1/4 cup of dish soap together, and place into a garden sprayer. Then, saturate any weeds with the mixture. It works especially well when this mixture is applied on dry sunny days. Make sure to only put this natural weed killer recipe on plants you want to kill, since it will also kill things like grass and other plants you're trying to grow.
Are there more ways you use Epsom salt around your home that I've missed? I'd love to hear your ideas and suggestions below, in the comments.
In addition, don't miss even more tips and tricks I've shared by following
Household Management 101
here on eBay.