It's about time to put the fun into protecting your iPad, with the hundreds of hilarious iPad covers on eBay. Why not disguise your tablet as an antique book, a furry monster or perhaps even an Etch A Sketch? We've scoured eBay for the 10 funniest iPad covers that tickle technology's funny bone.
Sketchy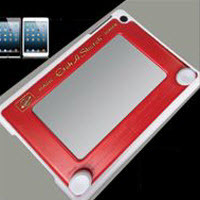 Transport your iPad to the lo-tech 1950s with this retro-cool Etch A Sketch cover. Then get the app to create dazzling doodle masterpieces.
eBay recommends:
Etch A Sketch iPad cover
Price:
£7.99
Snack pack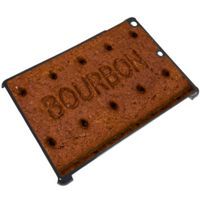 Biscuit lovers will adore this temptingly realistic iPad treat. If only all Bourbon biscuits came in this size...
eBay recommends:
Bourbon biscuit iPad cover
Price:
£7.99
One in a Minion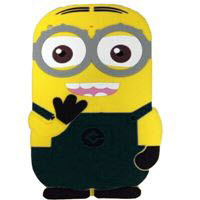 World domination starts with a Minion iPad cover, or at the very least it will please Despicable Me fans. Me want banana!
eBay recommends:
Minion iPad cover
Price:
£1.99
What a guy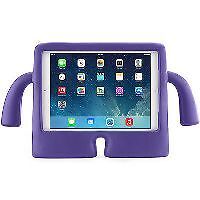 Give your iPad a personality with the cuddly iGuy. Not only is the foam case super-protective, but it also acts as a stand for the iPad. Handy.
eBay recommends:
iGuy
Price:
£27.39
Monster madness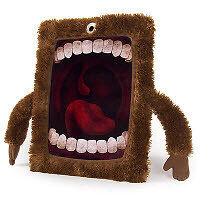 Meet Cyclops, your essential monster iPad case. Complete this furry beast with the complimentary mouth image as wallpaper, or make your own interesting image to accompany your Cyclops.
eBay recommends:
Cyclops iPad case
Price:
£17.94
iTardis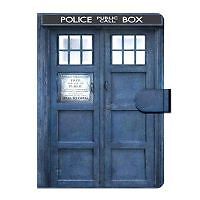 Create your own tardis of information with this Doctor Who iPad cover. Sadly, the time-travel app may be a few generations away.
eBay recommends:
Doctor Who cover
Price:
£15.99
Cuddly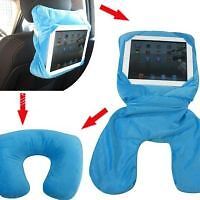 Is it a pillow? Is it an iPad case? Is it a stand? No, it's all three in one. The Go-Go pillow is a quirky, multi-functional product that was surely dreamt up on The Apprentice?
eBay recommends:
Go-Go pillow
Price:
£12.88
Feel the force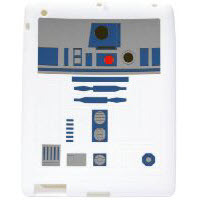 In a galaxy far, far away you can transform your iPad into everyone's favourite robot with this R2D2 case.
eBay recommends:
R2D2 iPad cover
Price:
£13.99
Go wild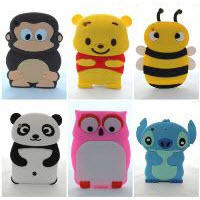 It's a jungle out there, so why not pick one of these adorable animal cases for the iPad mini.
eBay recommends:
Animal iPad case
Price:
£8.99
Read all about it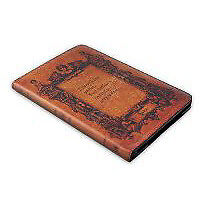 Step back in time with the antique book iPad case. With this cover you can pass for a scholar, even when you're playing Angry Birds.
eBay recommends:
Antique book cover
Price:
£8.99