You HAVE to love the ridiculously huge range of quirky iPhone covers on eBay right now. Look beyond the practical and you'll soon find a world of brilliantly oddball and gorgeously adorable covers for your precious device. Who wants a boring black case *yawn* when you can upgrade to a, wait for it, banana phone or even better, a bat-mobile.
Laura Weston who has over 10 years fashion and lifestyle experience writing for many leading websites, including Red magazine online, the Sun online and most recently as chief web editor for the X Factor. She provides an indispensable guide to the funniest, most ingenious iPhone covers guaranteed to put a zing in your 'brrring-brrring'
Go bananas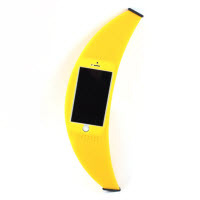 Feeling fruity? Wanna monkey around? Then bag a life-size, three-dimensional banana phone. At the very least, you'll never lose it.
---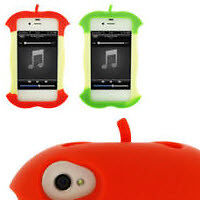 We recommend: Apple core case
Price: £4.49

An apple a day keeps the doctor away, it also keeps your phone looking pretty juicy, too.

---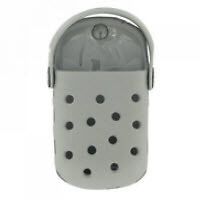 We recommend: Crocs cover
Price: £7.99

How wonderful, now your smart phone can be as comfy as your tootsies in this kooky Croc-inspired cover.



---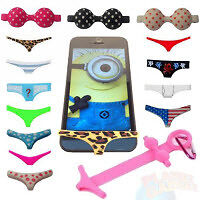 We recommend: Smart phone undies
Price: £1.99

Just to be clear, this really is a set of underwear for your phone. In case that isn't odd enough, you can always upgrade to the iPhone mankini...


---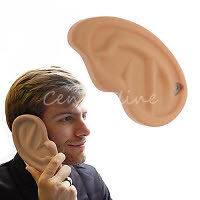 You never know, a giant ear iPhone-cover may even improve your phone reception. Just don't let a caller bend your ear on this one.
---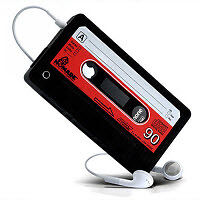 We recommend: Cassette cover
Price: £1.75

This cassette-style phone cover is retro cool for the mix tape generation. #nostalgic


---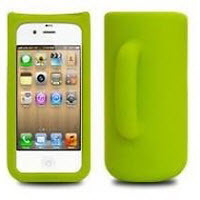 Mine's a cup of minutes with two lumps of texting, luv. Tea lovers can now enjoy a mug-shaped, three dimensional phone cover. Tea-licious.
---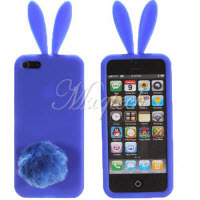 We recommend: Rabbit bunny ears
Price: £3.58

The bunny ears phone cover is now a classic, but this one comes with complete with bushy tail to act as a phone stand – how practical.


---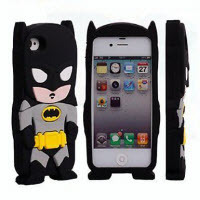 We recommend: Superheroes phone cover
Price: £0.99

Hurrah for the bat phone or dare we say, bat-mobile. Call it what you like, superhero geeky stuff never looked so good.


---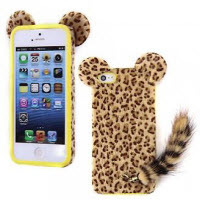 We recommend: Leopard skin cover
Price: £2.99

This furry leopard skin phone cover is like the furry toilet seat of the mobile phone world. Make of that what you will.

---