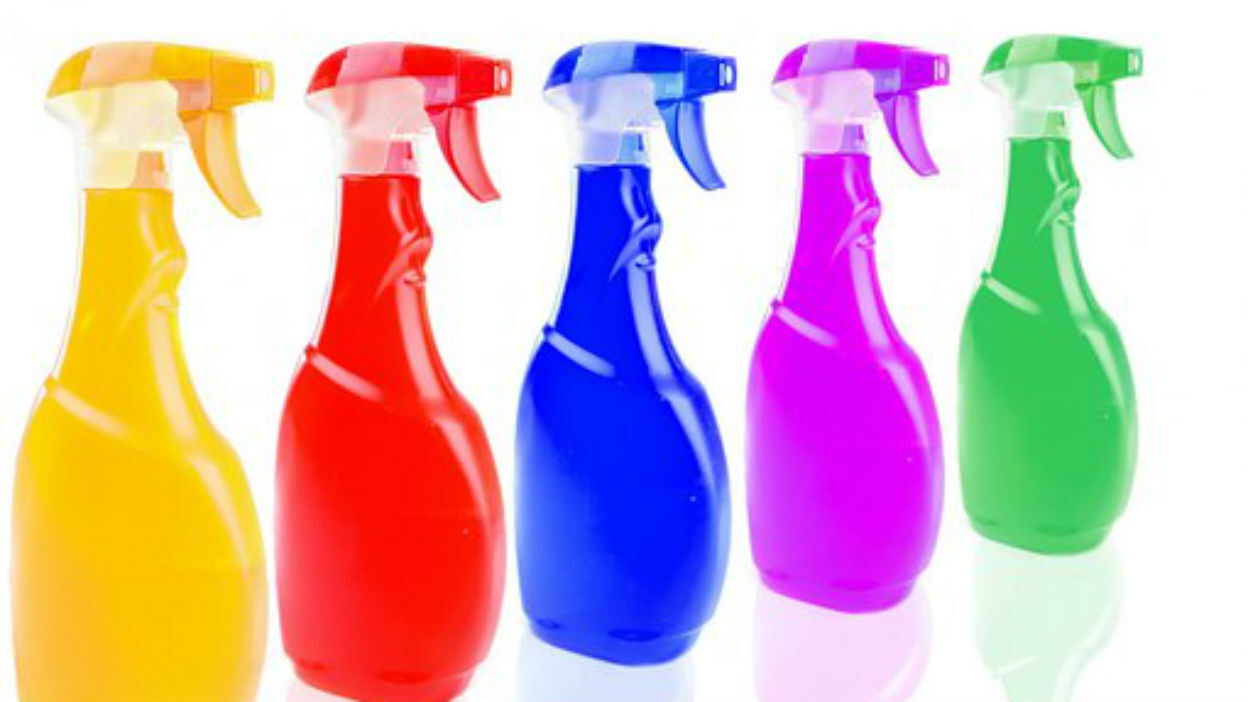 Whether your home is crying out for a deep clean or it's in need of a quick refresh, the inevitable chore that is cleaning is unavoidable. But fear not, help is at hand.
From old-school natural cleaning remedies to tried and tested grime-busting hero products, we have rounded up 11 of the most ingenious cleaning tips, tricks and life-changing solutions to make tackling that mess just a little bit easier…

Cleaning Your Shower Head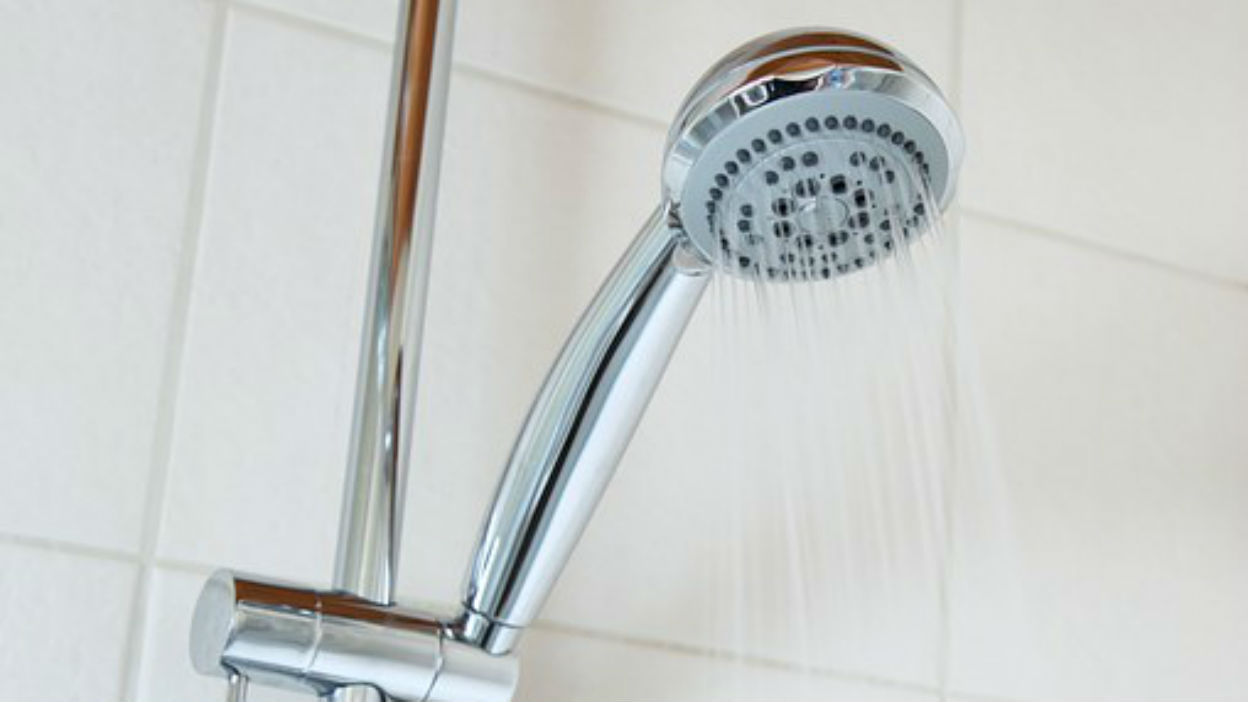 Pour a little distilled white vinegar into a plastic bag, or shower cap, and fit it over the shower head - making sure the nozzle is fully submerged - then secure it in place with a rubber band.
Leave it to soak overnight, then remove the bag and wipe with a cloth. Use a spare toothbrush to scrub away any build-up if necessary.
Cleaning Up Pet Hair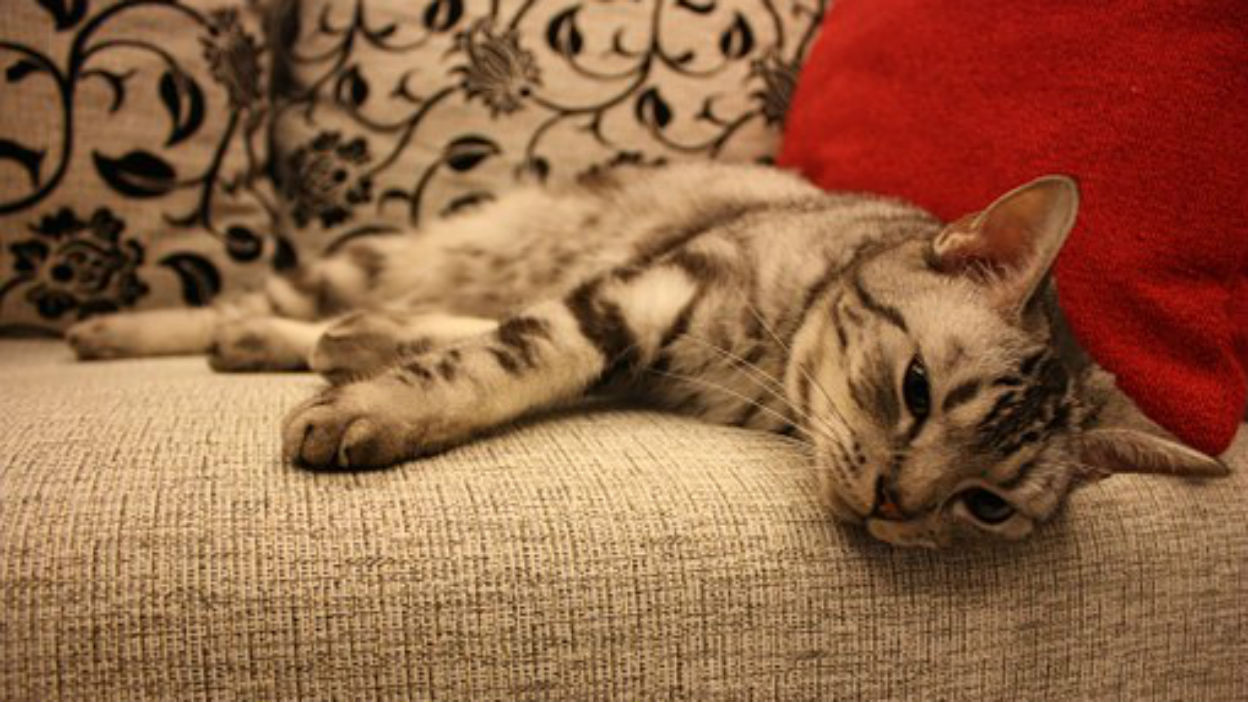 As much as we love our furry friends, they don't half shed a lot of hair that seems to stick to everything.
A lint roller will work, but for some serious pick-up action all you need is a pair of rubber gloves. Simply moisten the gloves with water, before running your hand over all the hairy surfaces. Voila!
A squeegee also works in the same way. Or you could invest in a rubber broom - the rubber bristles work with static electricity to actually pull hair away from the carpet.
Buffing Up Upholstery And Leather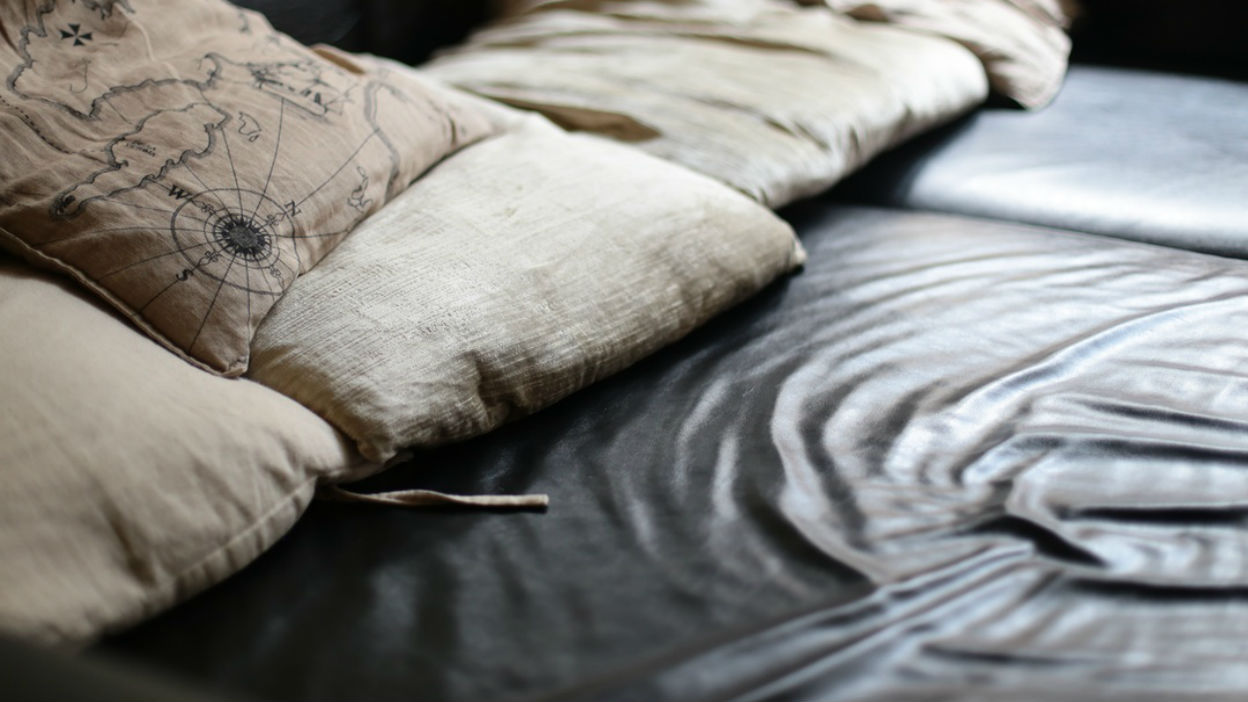 Image by Unsplash/Azrul Aziz
There are many specialist products designed for use on fabric-covered chairs - but remember to do a spot-test on a hidden area before you fully commit, as it could mark the fabric.
Avoid using water when cleaning leather; opt instead for products with oils and waxes, such as saddle soap. They'll care for, rather than mark, your sofa and chairs.
Tackling Burnt Pans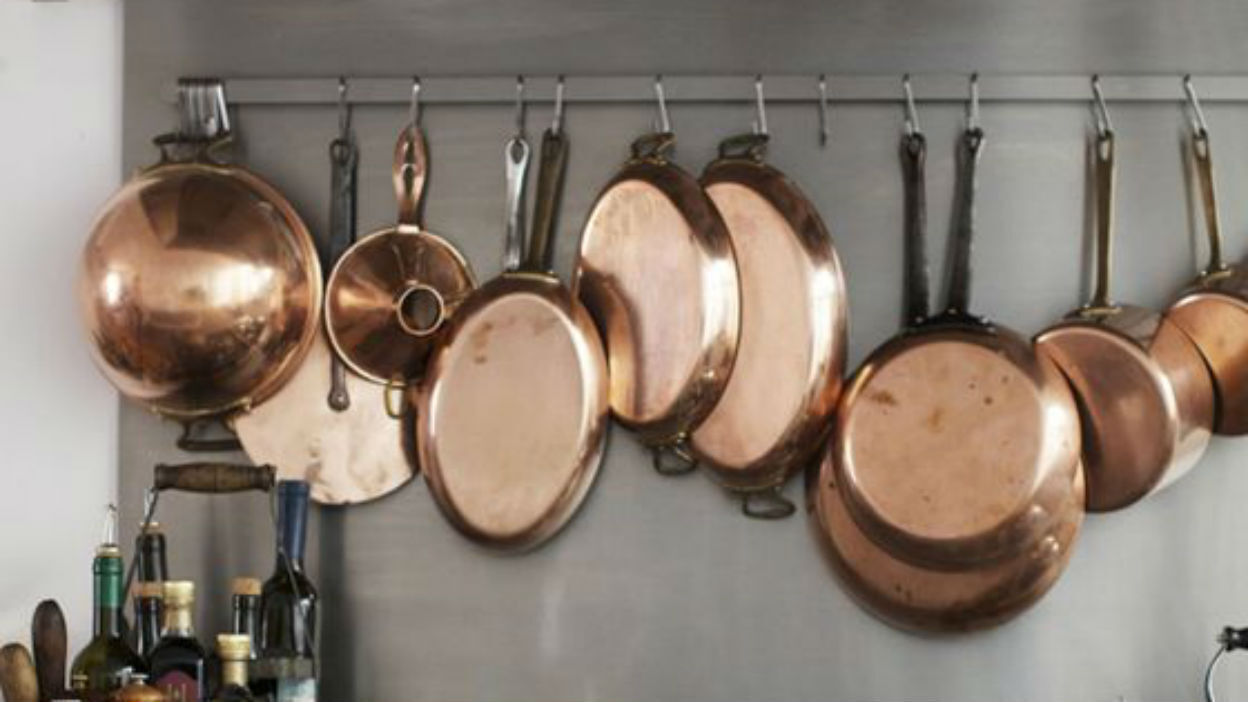 Fill the bottom of your saucepan with water, then add a cup of white vinegar.
Bring the pan to boil, add two tablespoons of baking soda, then empty the pan and give it a good scour.
Cleaning Shower Curtains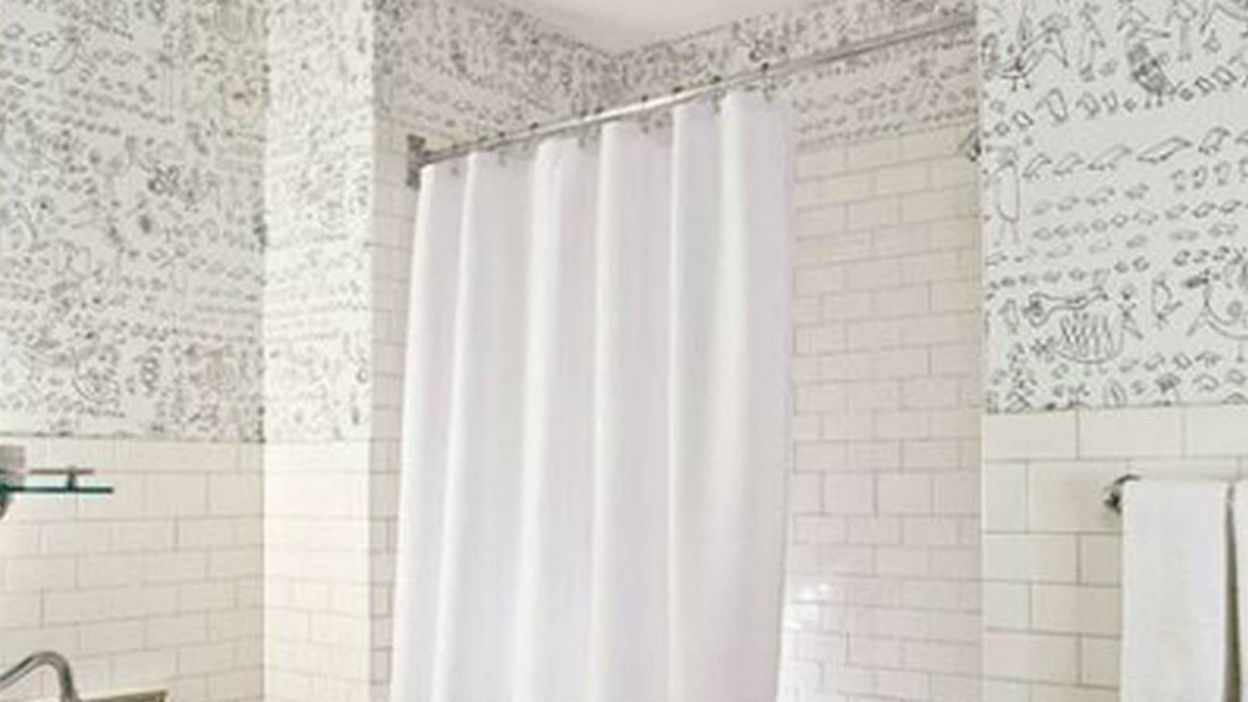 Refresh shower curtains by placing them in the washing machine, on a warm wash with a standard amount of cleaning detergent. Chuck a few old towels into the drum too, they will act as scrubbers when the cycle is on, banishing all that nasty soap scrum and mildew.
Need a quicker fix? There's a whole range of mould and mildew cleaners available too. Simply spray on, leave to work then rinse off - great for keeping grout and sealant white too.
Cleaning Grout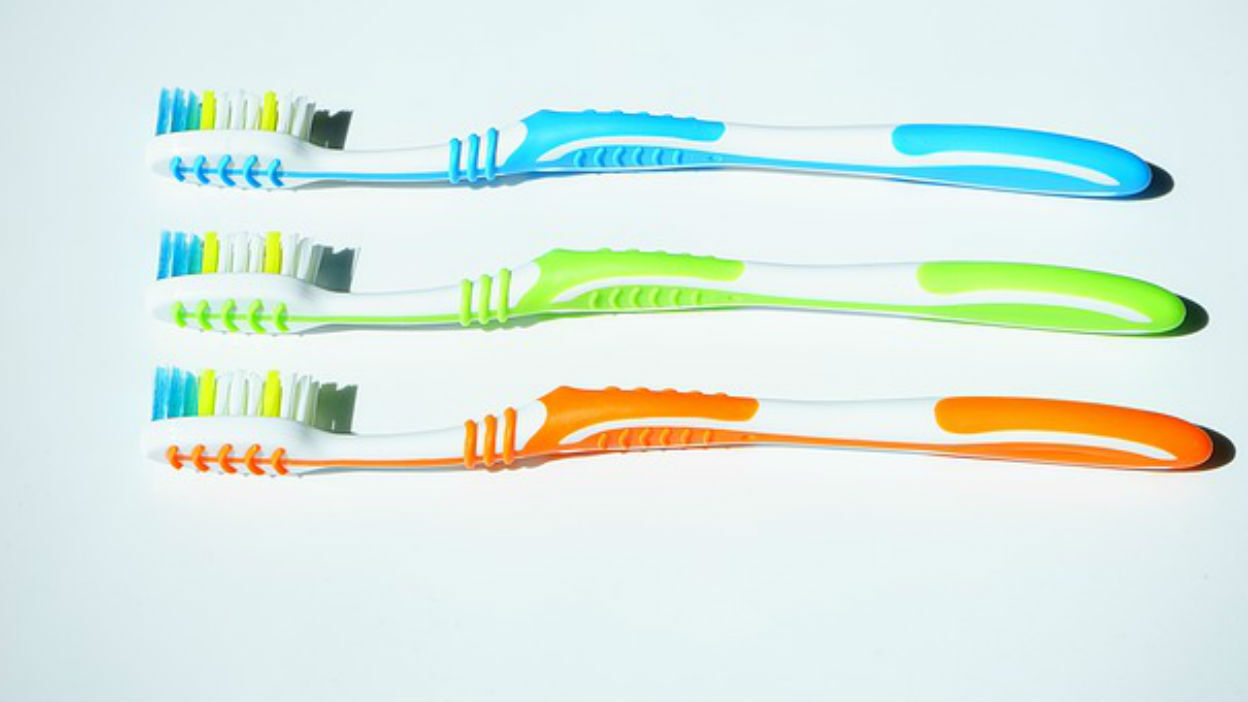 Mix up three-parts baking soda with one-part bleach cleaner to create a simple solution for gorgeous-looking grout. Scrub away with a toothbrush, getting into all the crevices, leave for about half an hour then wash it away.
Avoid using oil-based soaps or ammonia on your bathroom tiles as this can discolour white grout.
Cleaning Cloudy Bottles And Vases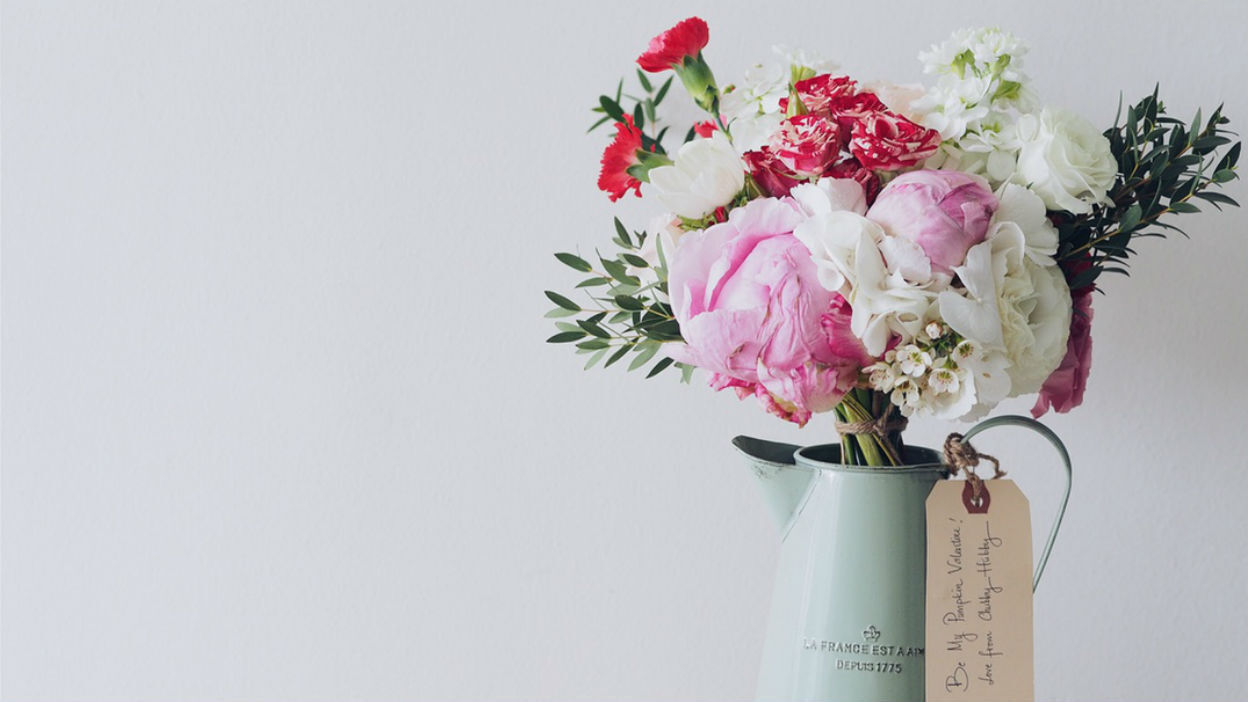 Image by Unsplash/Leonardo Wong
Narrow-necked bottles and vases that have been used for flowers can be tricky to clean... not any more! Pour in half a cup of uncooked rice along with a little water and a small squirt of washing up liquid.
Put your hand over the mouth of the bottle or vase then shake vigorously - the rice is abrasive so will work wonders on the stains.
Just remember to pour out the rice before it soaks up the water and makes more mess than you had before!
Cleaning And Descaling the Kettle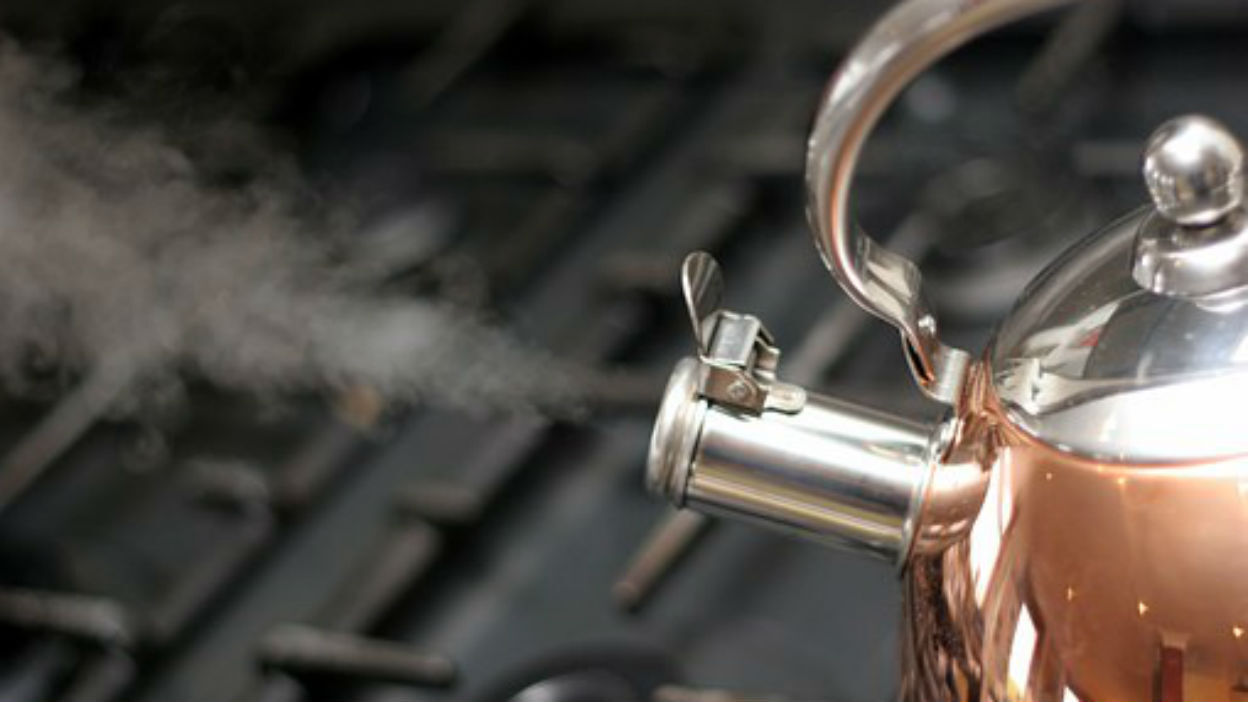 No one wants to drink a cup of tea with dregs of hard water floating on the top, so get into the habit of descaling your kettle when build-up gets bad.
Fill your kettle to the halfway mark with half water and half white vinegar solution, boil it (keeping an eye on the kettle so it doesn't overflow) and leave overnight.
Dislodge any seriously stubborn limescale with an old toothbrush. Boil again, then rinse the kettle thoroughly to get rid of the vinegar smell.
Cleaning Your Dishwasher And Washing Machine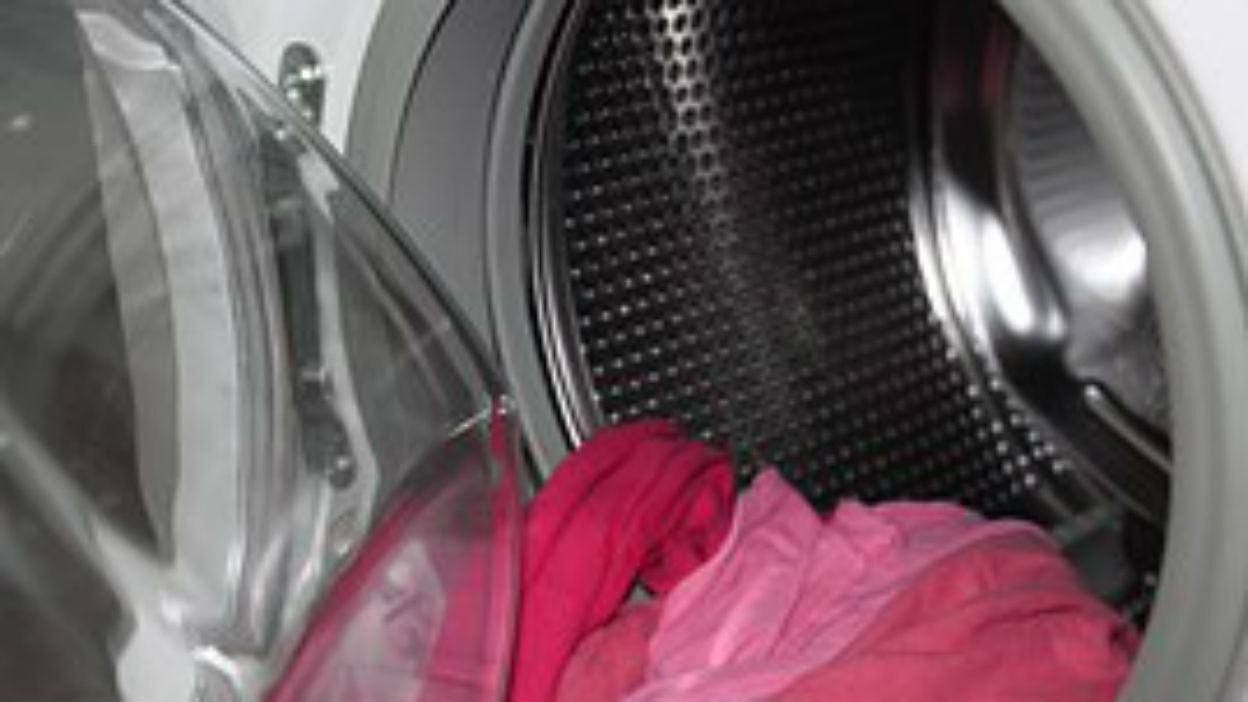 Our two most-used, most-loved kitchen appliances, which we rely on to clean our clothes and dishes, need a little TLC too. Deposits of detergent, grease and limescale can build-up, causing the machine to not work as well as it should.
But help is at hand from Dr Beckmann, who's devised specialist products to get your appliances back to full working order fast. Just follow the pack instructions.
Cleaning the Oven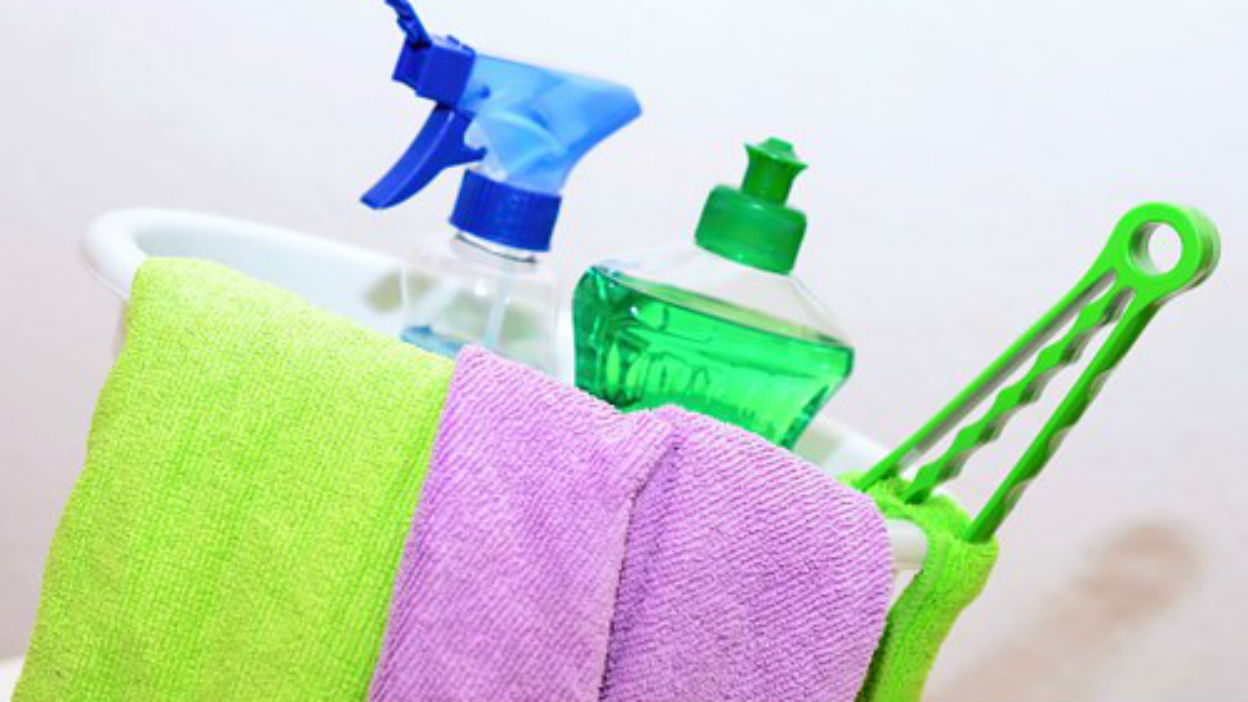 Before tackling this icky task, remove the racks from the oven and leave them to soak in some soapy water in the sink for about half an hour.
Use a spatula or blunt knife to scrape off any food residue from the inside of the oven before applying a specialist oven cleaner. Remember to switch the power off before cleaning.
Cleaning the Microwave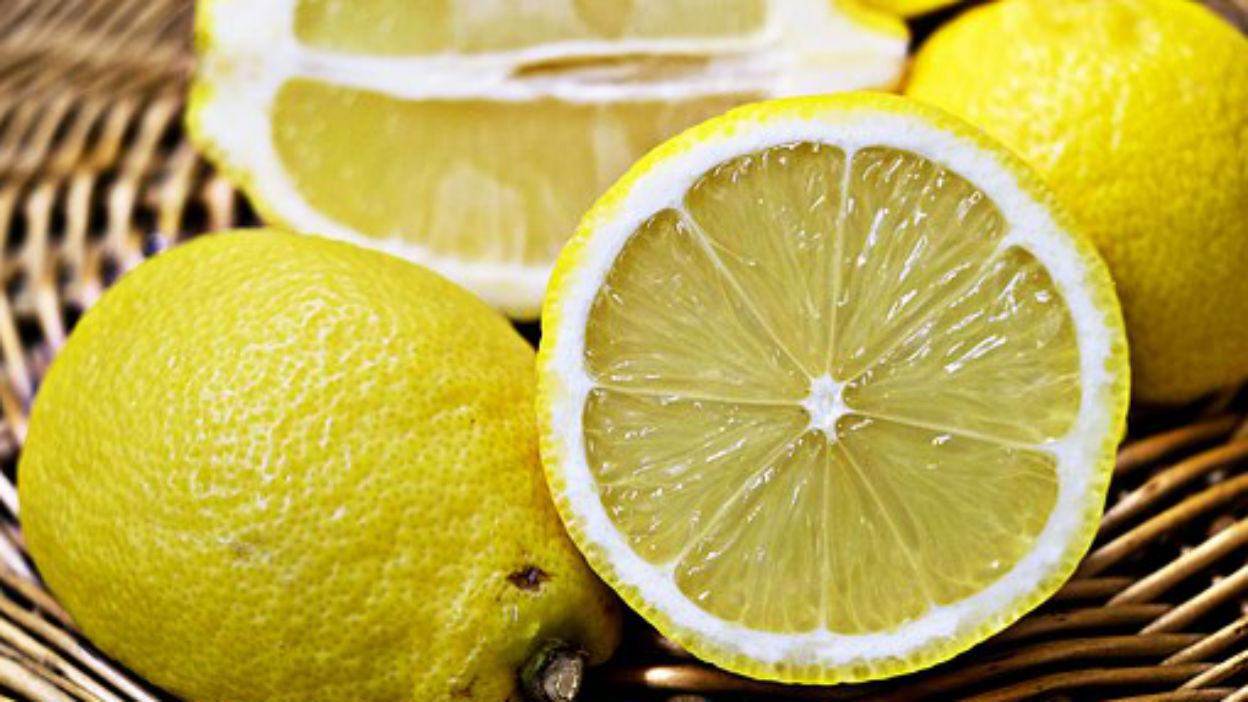 Squeeze the juice of half a lemon into a part-filled bowl of water, then pop the lemon in too. Place the bowl in the microwave and heat on full power for three minutes so that the liquid comes to the boil.
Leave to stand for five minutes, keeping the door shut so that the steam can work its magic! Carefully remove the bowl, and watch that cloth just slide through the grime.
Looking For More Tips For Packing, Organising and Moving House?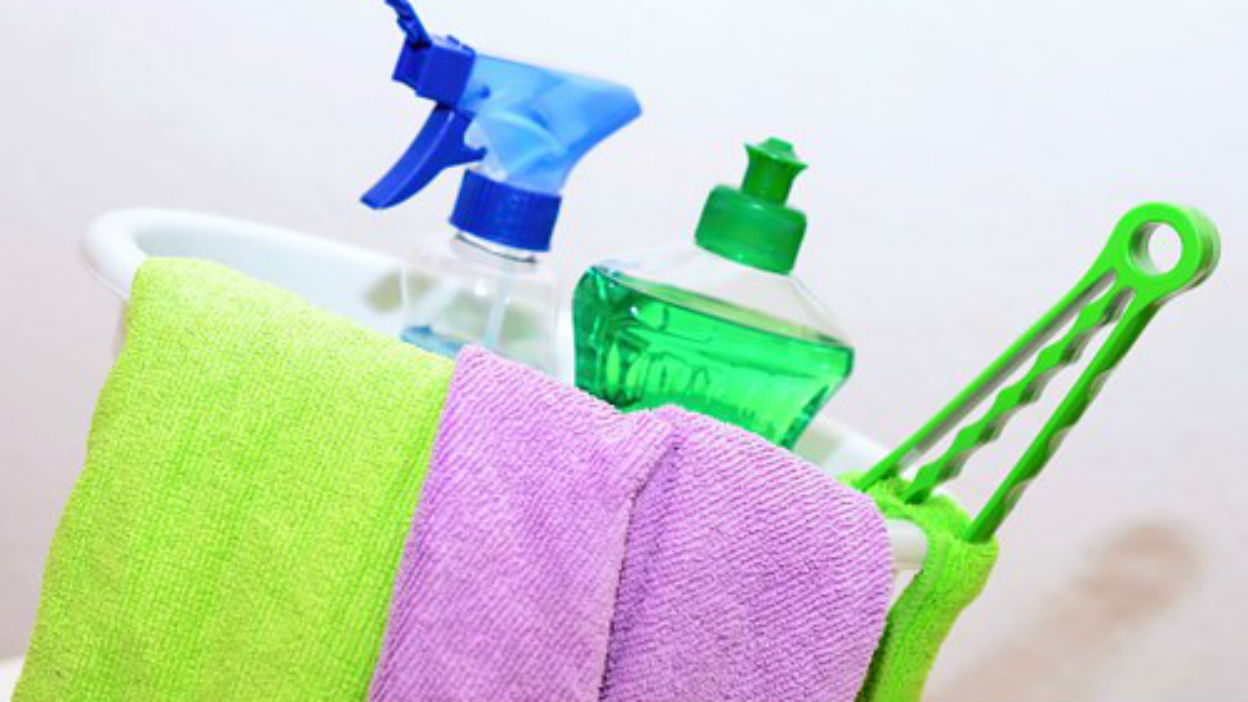 Stuck with a stubborn stain? Looking to make a few home updates on a budget? We're on hand to help.