Christmas is a magical time of friends, family, and togetherness. And Christmas decorations should bring that spirit into your home for the holidays. From modern to classic, let the decoration ideas below inspire you to make your home inviting and festive for a truly magnificent holiday. Hover over and click the items that you desire in the photos and it will take you to the listing on eBay. It's that easy to find what you want for your home. Let the holiday spirit ring true in your home this Christmas with the decorating inspirations below.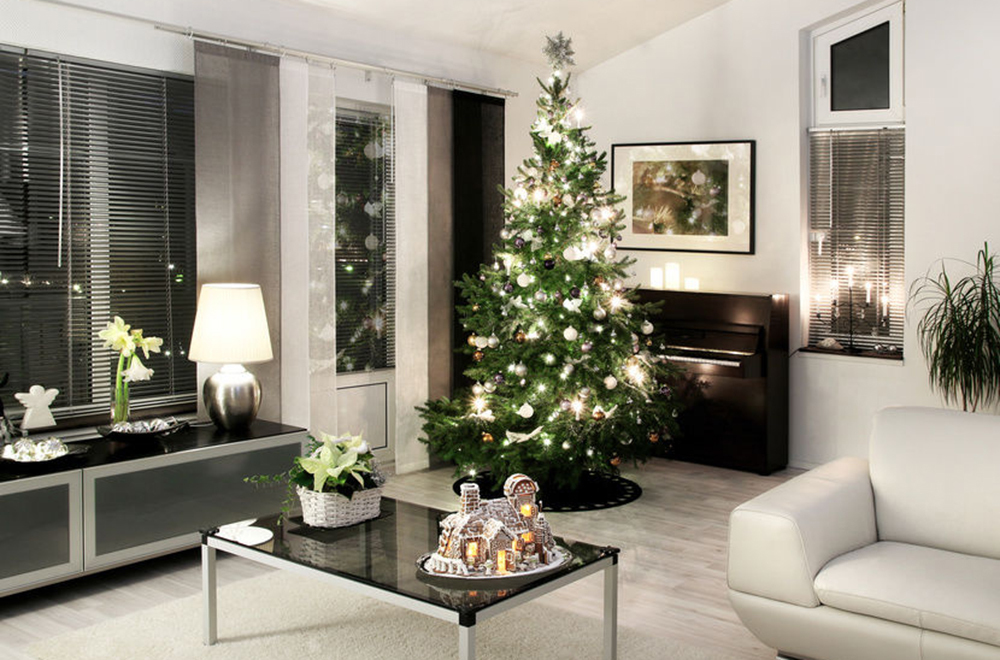 Give your room minimal yet inviting décor by placing key decorations in the room; focusing on green plants, white flowers, and gold accessories. Carefully place a candelabra in the windowsill for the quintessential holiday cheer.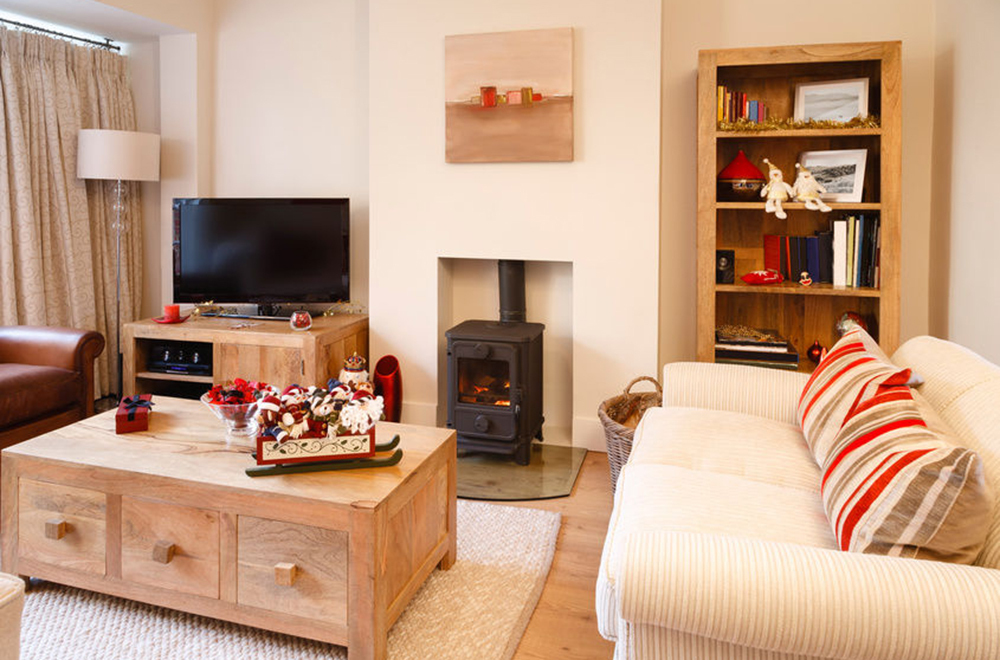 Add just a few holiday decorations to your room to transform it into a holiday oasis. A cute small Santa's sleigh on the coffee table and a bowl filled with red and gold flowers make a whimsical statement. Add red and beige striped throw pillows for cozy and soft accents.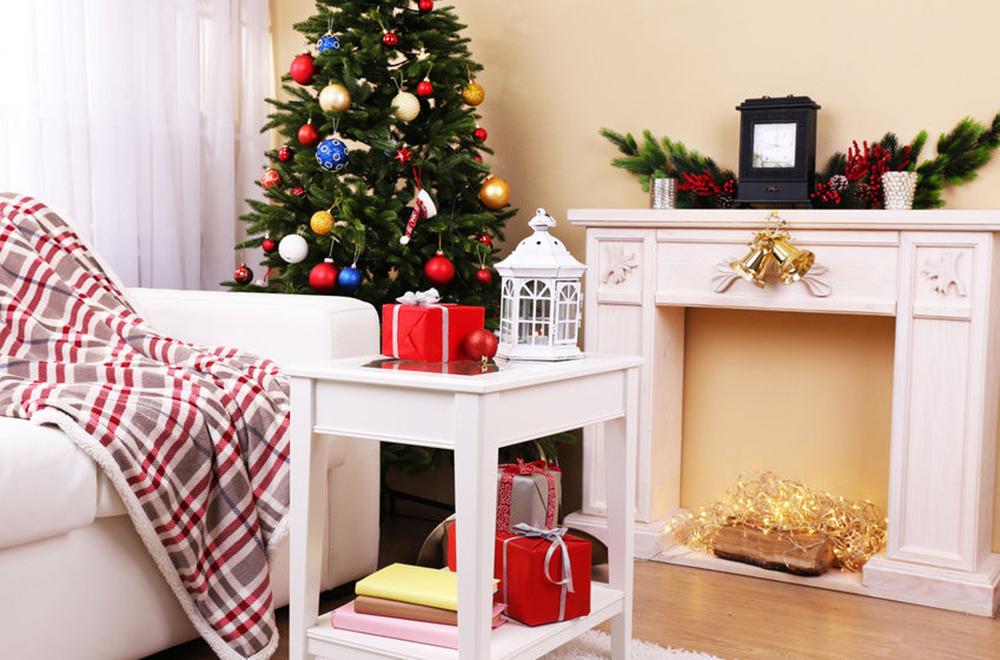 Bright reds, blues, and accents of gold create the perfect Christmas atmosphere in this chic living room. A string of lights replace a fire in the updated fireplace for a modern twist.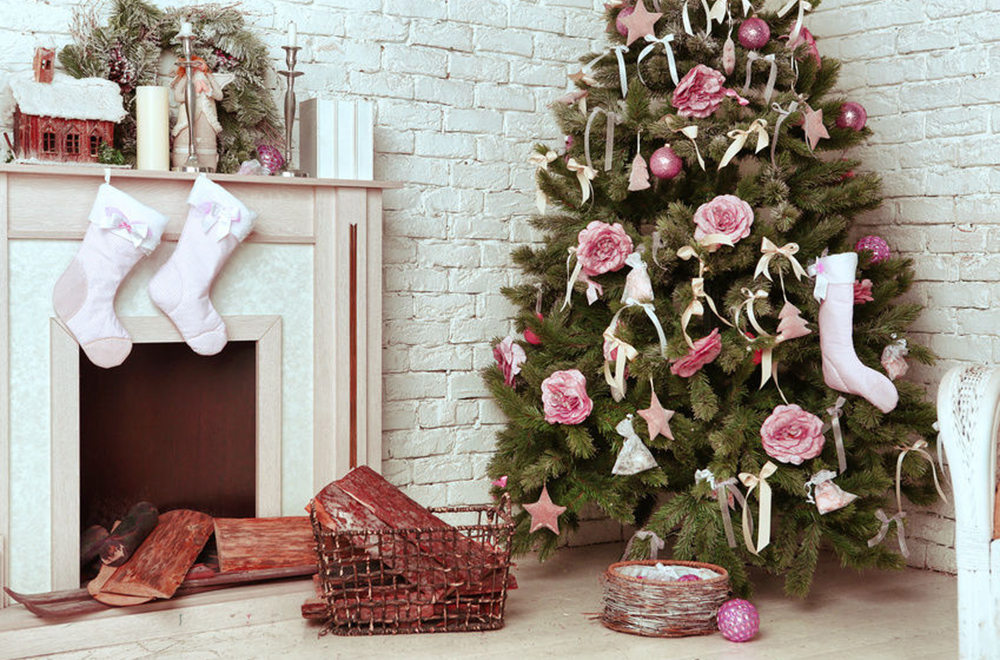 If you'd like to move away from classic decorations, try contemporary pink hues and soft beige decorations for your Christmas room, such as pink roses and stockings. It still has the Christmas spirit, yet exudes a softer and lighter holiday cheer.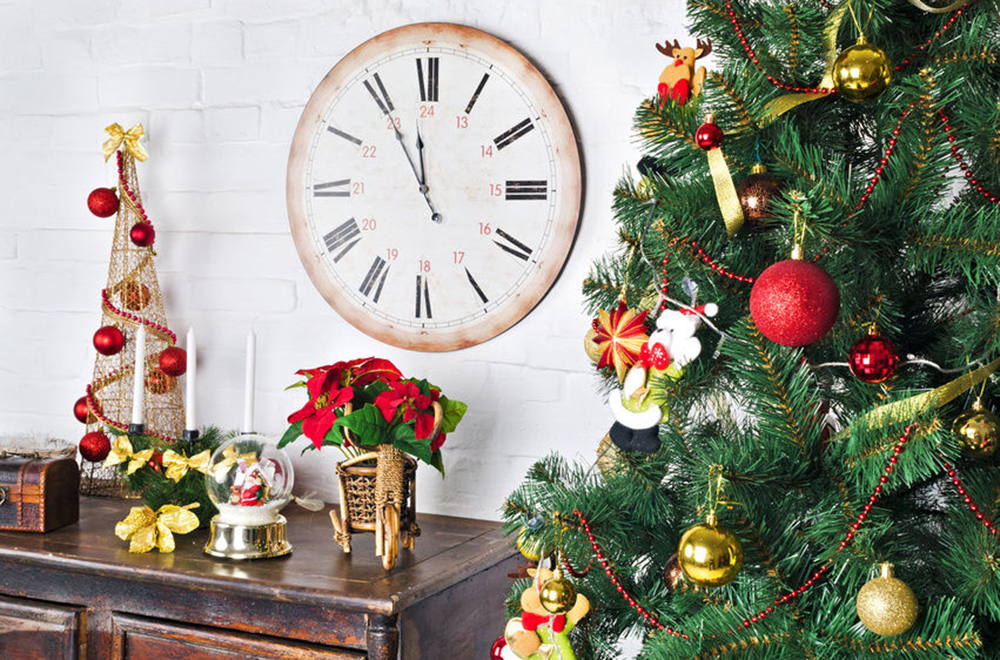 These decorations are perfect if you want a folk and traditional-themed room. Small poinsettias perched daintily on the mantle along with red and gold Christmas ornaments make this room old-fashioned, in the best sense of the word. Hang a traditionally styled clock on the wall for the complete rustic look.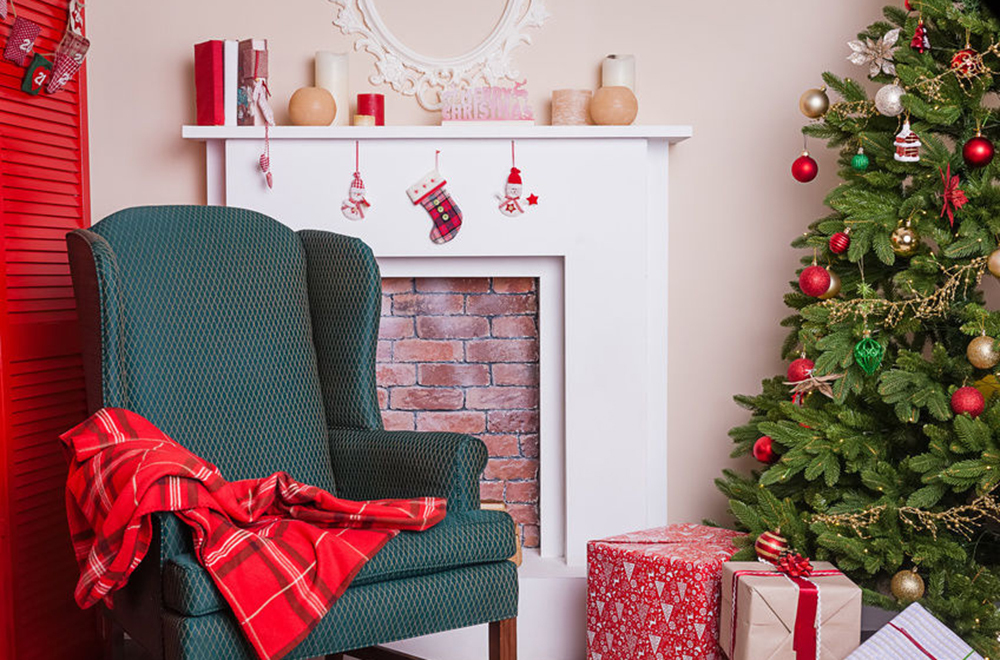 Red has always been the color of Christmas. Add it into your room with accent red shudders and a red throw along with simple red decorations adorning the mantle.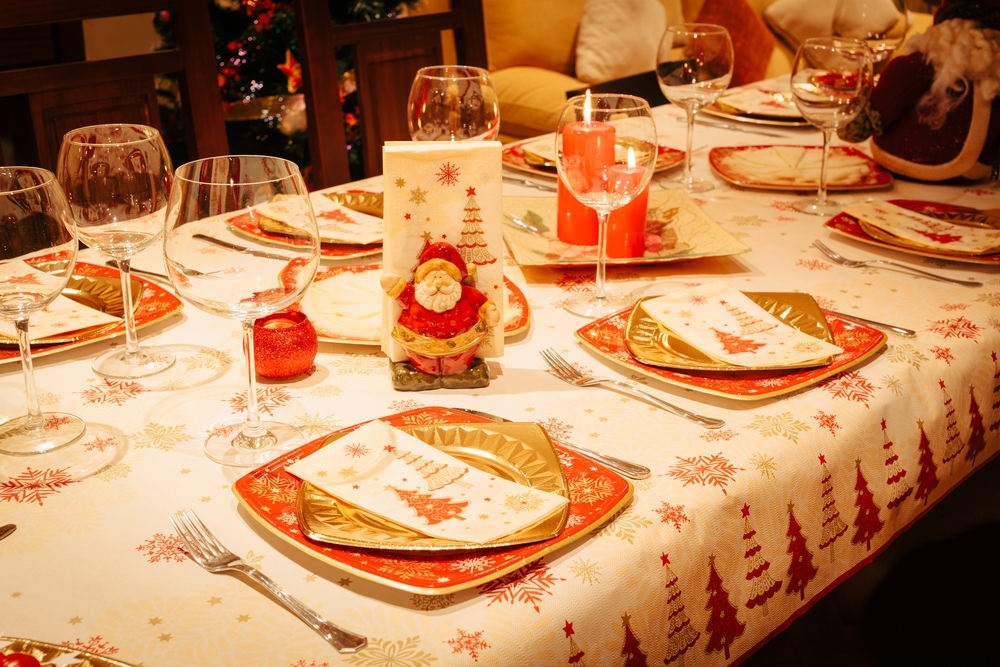 Ring in the Christmas cheer with classic colors of red and gold. Inviting votive candles will set the mood along with large wine glasses that beckon your guests to enjoy a good meal of drink and food.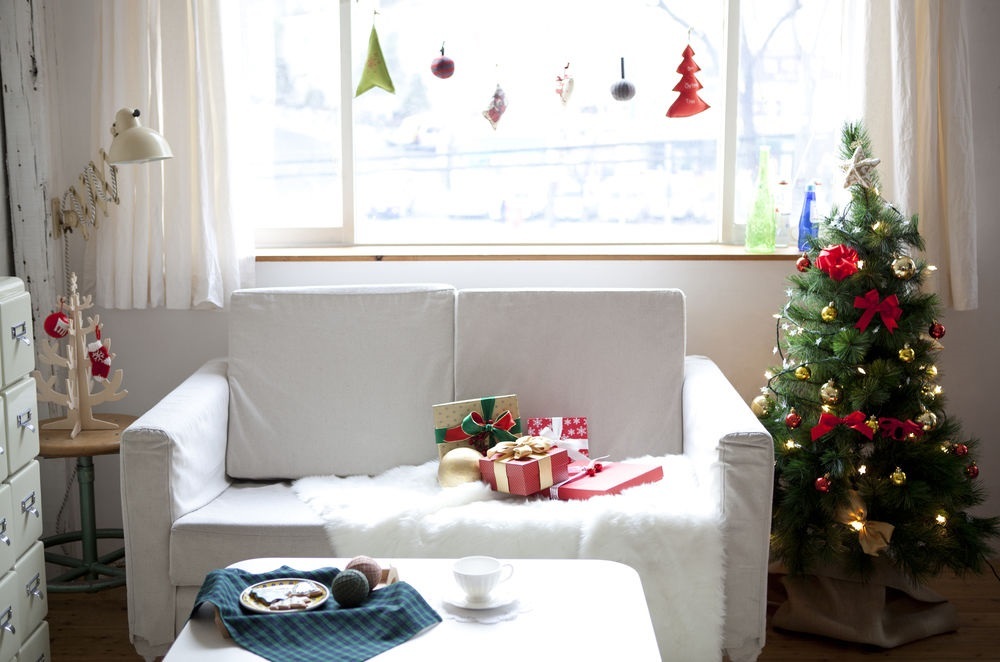 Even though a room may be small, it still can show off plenty of festive happiness. Place a cute mini Christmas tree in the corner and hang additional ornaments along the window as well to bring the whole room together.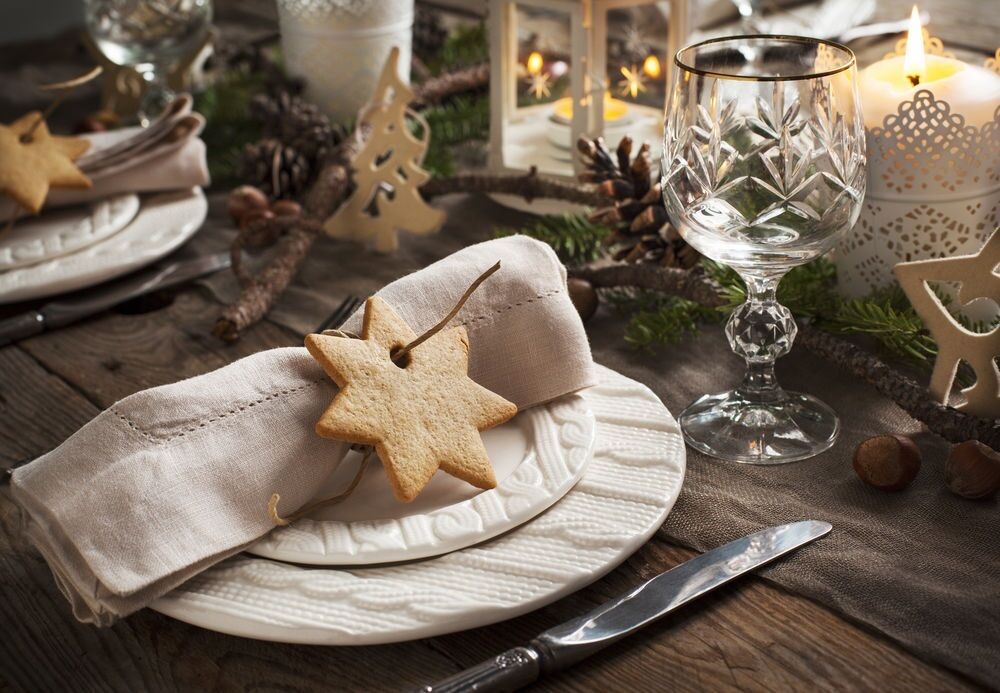 Give your table an outdoorsy yet trendy touch by pairing pine branches and cones with expensive glassware. White metal candle holders along with white ceramic plates adorn the table with a wintry look.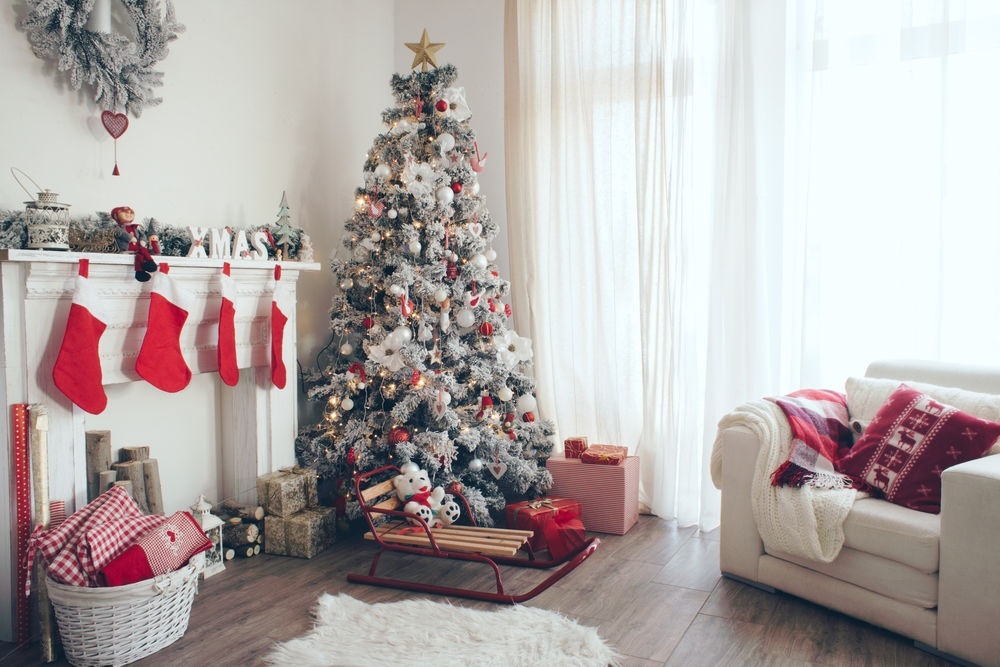 The decorations in this cozy living room gives off a frosty feel without the chill. Placing a traditional sled next to the fireplace along with logs complements the sophisticated look.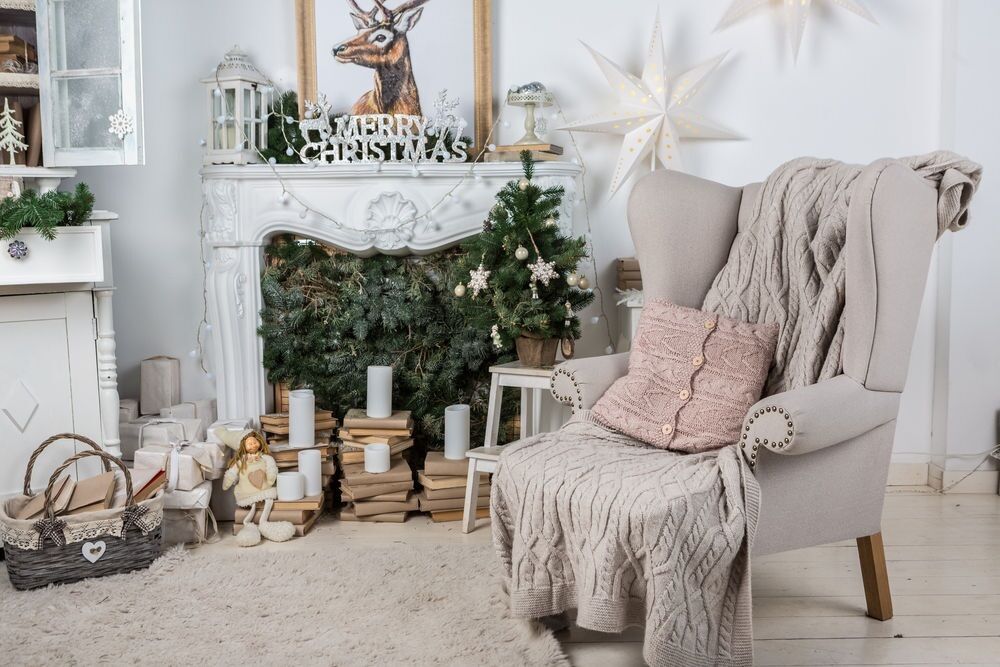 Stay warm with oversized throws and fuzzy carpets like the ones pictured here. Bring in nature by placing evergreen boughs over the fireplace and string lights through it to create a seasonal glow.