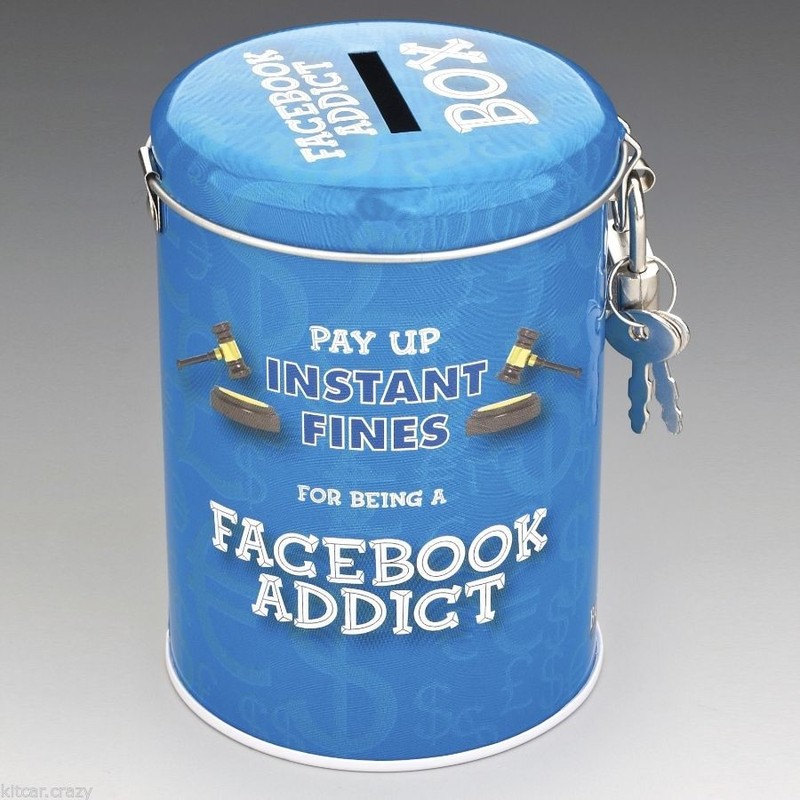 These days, most folks would freely admit to spending a little too much time on social media. With Facebook, Twitter, Instagram, FourSquare, Google+, Snapchat, LinkedIn and more vying for our attention right there on our phones, it can be hard to resist.

But how do you know if you've fallen into the trap of getting hooked on the Twitterbook? Well you're doing one of more of these things for a start. Here's your guide to spotting when you're social media habits might be getting a bit too much.


You Use the Word "Hashtag" in Regular Conversations

A nouveau linguistic nuance that will likely result in several brutal and, if we're honest, deserved beatings is the addition of the word hashtag to your real life vocabulary. No one likes that fella who continually chimes in with "Hashtag Awkward" every 5 minutes, do they? Be warned, if you keep it up, the only things trending will #Ambulance and #EmergencySurgery and you'll only have yourself to blame.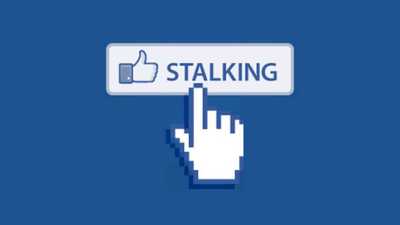 You Have Nothing to Talk About When You Meet up With Friends
"So little Jake started nursery this week, learned to crawl, eat with his hands and got his first
football shirt
this week!" your old school friend excitedly exclaims. Except you already know all that don't you, thanks to your social media addiction that allows you to reel off every single one of her posts for the last month in order. Now one question remains… Do you keep saying "yeah I know, I saw it on Facebook," and reveal yourself as the world's biggest stalker, or feign excitement to hide your social media shame.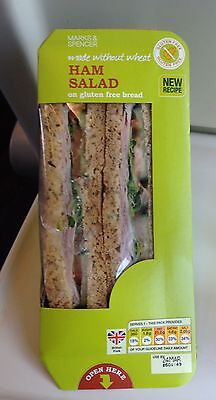 Facebook is Your Daily Lunch Date
Isn't it great when you make friends with folks from work and bond over an M&S butty and a scotch egg? Well, it would be if you didn't rush out to the shop, get back to your
desks
and scarf down a sarnie while catching up on all the new selfies, attention-seeking status updates, and boring check ins from colleagues and friends actually doing something fun during their lunch hours wouldn't it?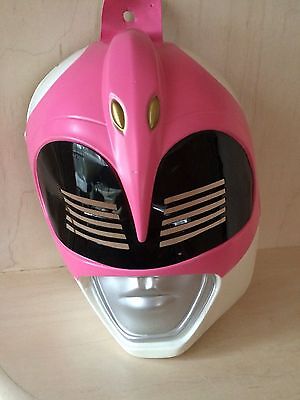 You've Learned to Speak in 140 Character Bursts
Such is the skill level required to fully convey one's point into a Twitter-friendly, 140-character sentence, it seems a shame to limit the talent to your social media interactions. You've got it down so tight that you can explain quantum mechanics with a few characters to spare. However, it's not so handy you're asked to justify why you've come home from the pub naked, save for a pink
Power Rangers mask.

You're Unable to Watch Sport Without Tweeting Along
Much to the chagrin of your followers who couldn't really care less about whether the Brooklyn Nets make the
NBA
playoffs or whether Brock Lesnar wins at
WrestleMania
, every live sporting event now must be accompanied by a play-by-play account on Twitter. By half time, you've usually racked up about 100 context-less tweets and alienated half of the people who actually find you quite interesting the rest of the time.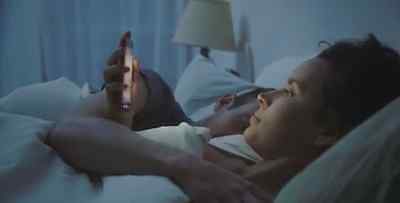 Sex in Bed is a Distant Pipedream

Remember those pre tablet days when coitus was the only pre-sleep activity on your mind? Now you probably can't even manage a quick cuddle and a kiss on the forehead before you indulge in a little finger-related bedtime fun… on Facebook.

Think of this post the next time you and yours are laying together with only your mobile gadgets warming your hands…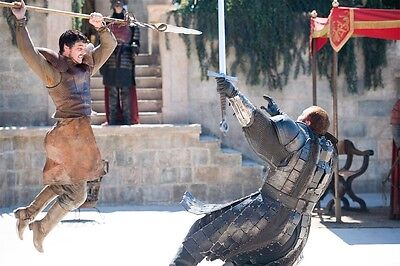 The Words "No Spoilers" Mean Nothing to You
If you think the injuries suffered for inserting the word 'Hashtag' into real conversations were bad, just wait until your social media addiction ruins the season finale of
Game of Thrones
for your Facebook friends who didn't illegally download it and were waiting until Monday night to watch it. It'll be like The Viper vs The Mountain all over again, except this time it's on your head.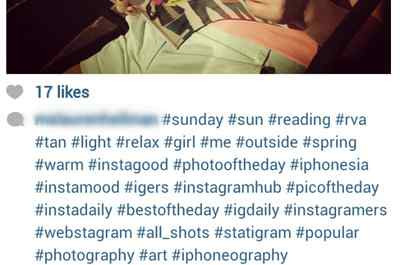 Your Instagram Captions Contain 50 Hashtags That Mean Nothing

Does "#ShamelessSelfie #selfie #selfies #InstaSelfie #SefliesOfInstagram #CuteSelfie #SexySelfie #SelfieSunday" look familiar to you?

Listen, everyone's appreciates the odd Instagram 'Like' when sharing their heavily-filtered mobile photos, but hashtag-mining for those likes may be a sign you're addicted to social media.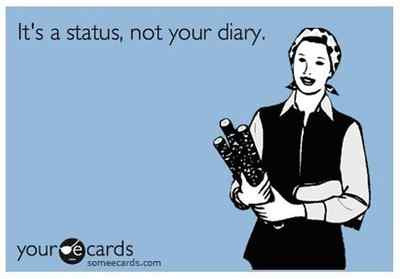 You Overshare. You Overshare EVERYTHING

Your social media friends can be a great support system after a rough day, but do your Facebook pals really need up to the minute updates on the your work and personal relationship woes? Do they really need intimate details of that nasty 'infection' you've encountered (including photos)? If you answered yes to those questions then you're probably addicted to social media.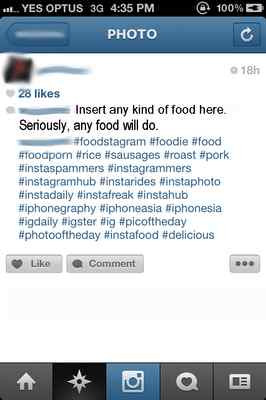 Your Food is Always Cold by the Time It's Posted

Sometimes it's really hard to get a good photo with ambient restaurant lighting, but boy are you persistent. We hear you. There's no way your Instagram, Facebook and Twitter followers are going to be subjected to an ill-lit photo from a poor angle of the tomato soup and doorstep bread you've been served. By the time it's cropped, straightened, filtered, captioned, tagged and posted it's practically gazpacho!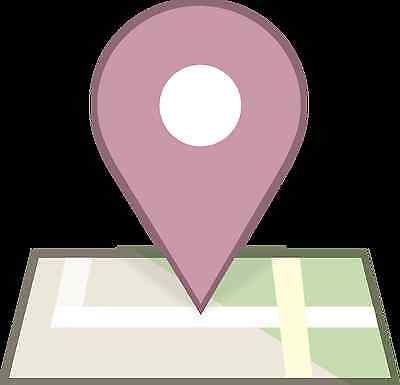 You Always Check in… at Home
Of course, if you're sitting beneath the Eiffel Tower, or about to tear up the Las Vegas strip, you're probably justified in doing a bragging little by 'checking in' at that location on your phone. What you probably don't do - unless you're addicted to social media – is check in at your house with a boring status like "Playing a little
Call of Duty
at Casa Lame" If nothing else, remember you're posting your home location on Facebook. So, when you check in somewhere else the burglars know you're not home and that you have a games console with Call of Duty worth nicking at Casa Lame.

And One More for Luck…

You realise you're reading this because you clicked on a link from social media, right?