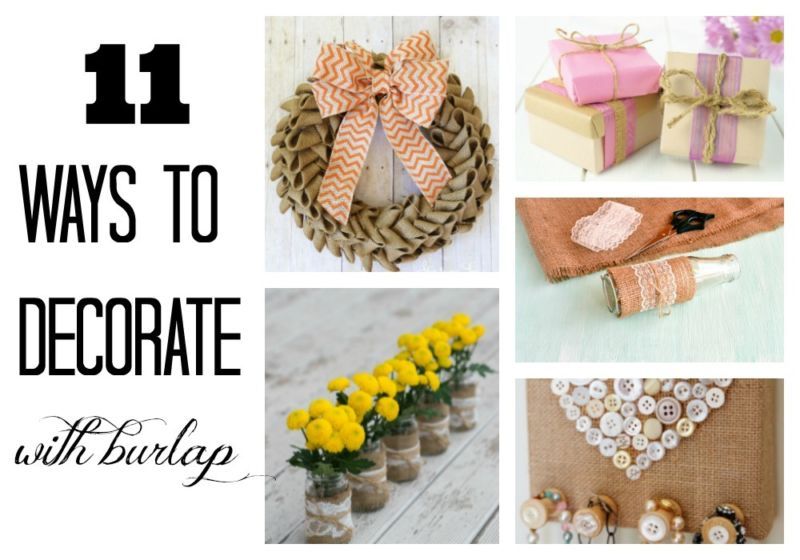 Whether you are hosting a wedding or a dinner party or just decorating your home; burlap is an often overlooked item for decorating. Burlap is making a huge come back right now, just check Pinterest and you will see a huge increase in ideas made with burlap, especially for weddings. Burlap provides a great background for many projects, especially when you add lace. I have seen some amazing table settings done with burlap and a little lace. Here are a few ideas that you can quickly whip up and make things look special. If you are on a budget burlap is the right item for you. It is sold cheaply and in many different forms. Let's get started.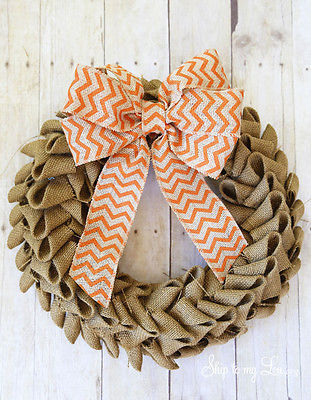 Burlap Wreath
You can find the tutorial for this simple burlap wreath on my website. It is the perfect autumn wreath and comes together easily and quickly.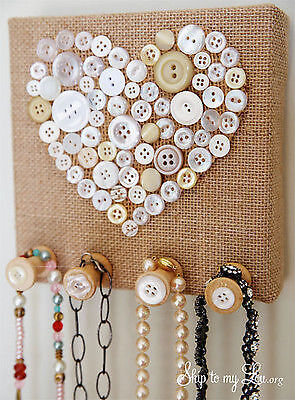 Burlap Jewellery Holder
This burlap is another easy project. I love an easy DIY and this jewellery holder is just that. All you need is Buttons, a burlap canvas, No. 10 by 1 1/2-inch picture frame screws and wooden spools. You can get the full tutorial on my site.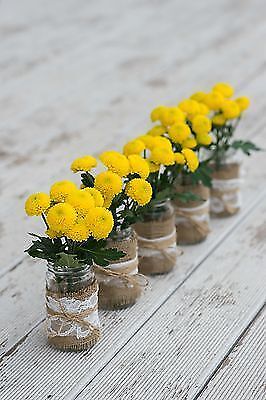 Burlap Vase
Simply wrap burlap around a vase for an easy yet beautiful look. This look was created with a burlap roll, lace, and raffia. With just a few items you can make things look special.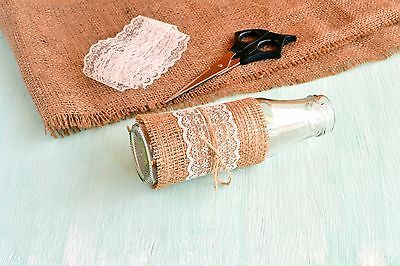 Glass Bottles
Wrapping an empty glass bottle with burlap is another fun way to create an interesting centrepiece or serve your drinks.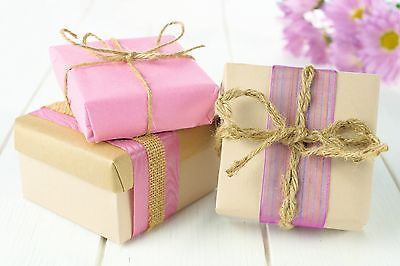 Burlap Gift Wrapping
Burlap is a cool way to add texture and interest to your gift wrapping. You could also add lace (like above) for a different look. The possibilities are endless.
Decorating with burlap gives you so many options... Here are a few I have seen done well. Burlap is generally inexpensive and easy to get. You can be really creative with burlap.
I have seen so many beautiful
Burlap table runners
done with burlap, especially at weddings.
Burlap Gift Bags
can look especially fun hung on the back of chairs at a dinner party.
Attaching Burlap Tags to gifts is a easy and creative gift wrapping element.
Burlap Bows
are simple and easy to use with almost any kind of decorating.
Burlap Pictures
can be stamped with many different ideas! I have seen very fun results.
Burlap Banners
are perfect for any holiday, party or special occasion.