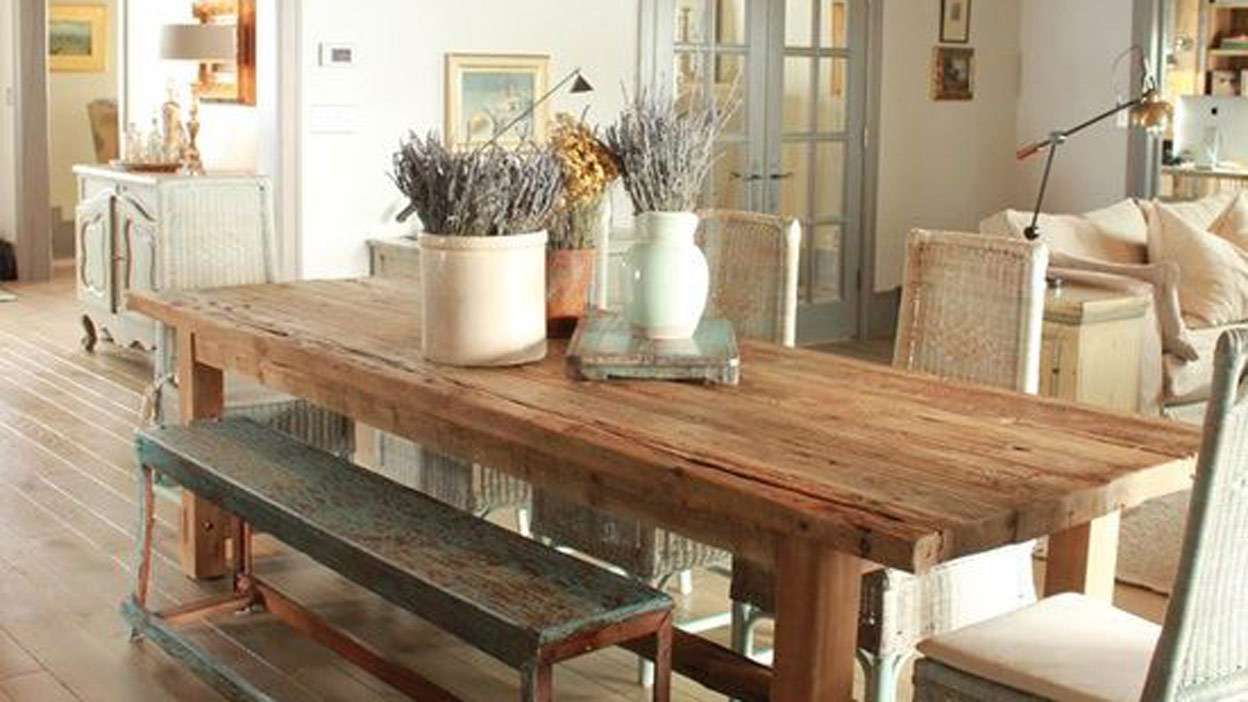 11 of the Best Country-Style Storage Ideas
Country-style interiors are both pretty and practical, so when it comes to clever storage solutions there are a wealth of ideas that work perfectly with this style.
Having stood the test of time, not only do these classic items make storage super simple, they also have bags of rustic charm to boot...
Dreamy Dresser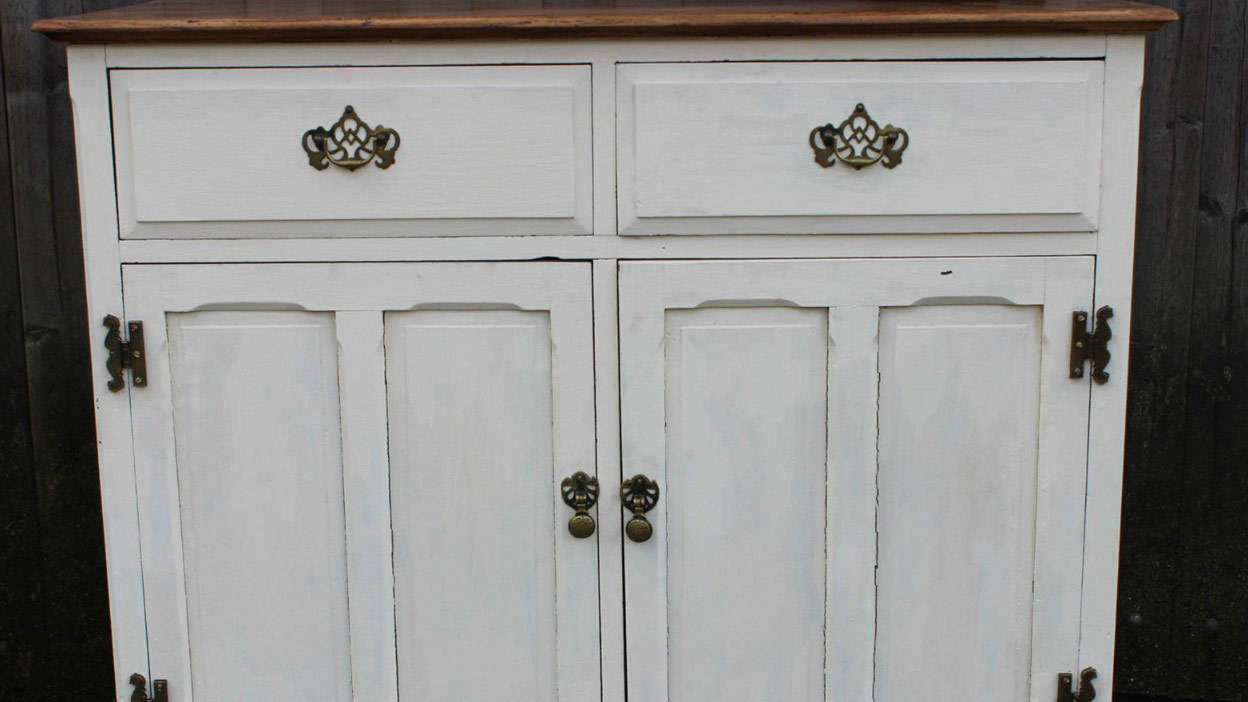 Dressers are an old faithful in farmhouse kitchens and continue to be a much-loved piece of furniture with their own regional adaptations.
Originally the Welsh dresser was a place where food was dressed or prepared, while in the Scottish Highlands, dressers often contained a tin-lined porridge drawer that was filled with freshly made porridge. Once cooled, it was cut into squares for farmers to take to work.
Today, dressers are ideal for both storage and displaying pretty crockery.
Wicker All the Way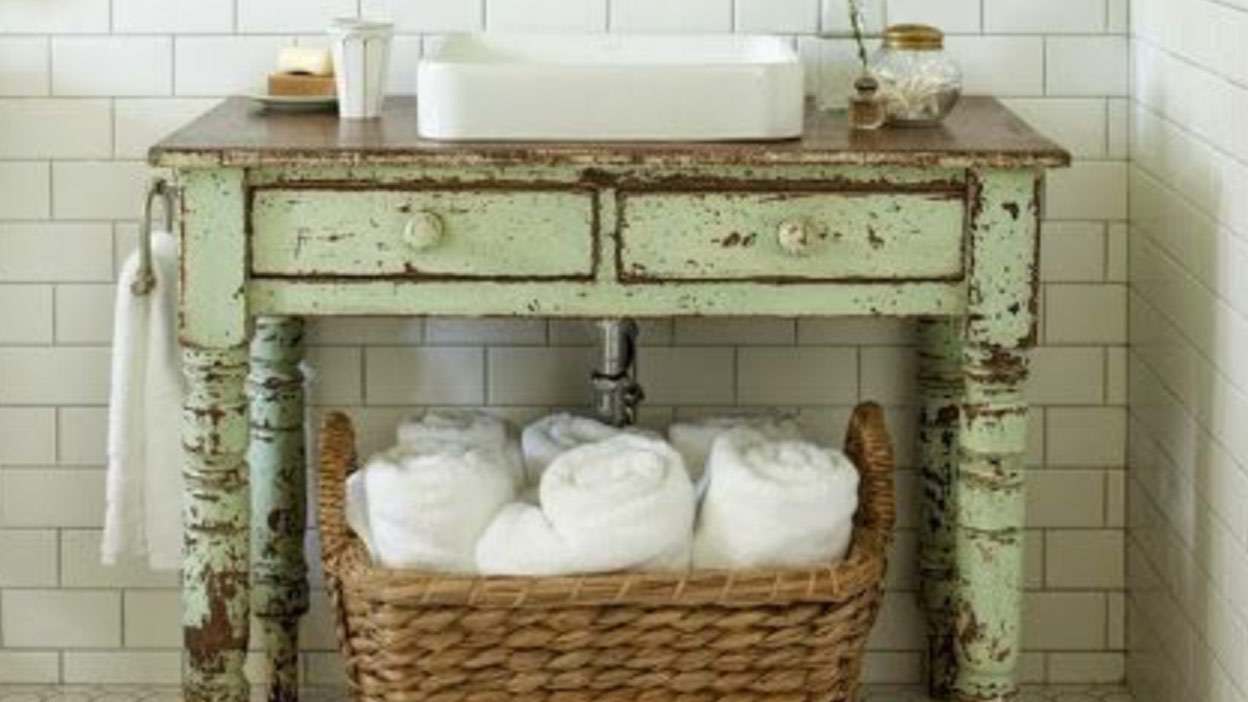 Image by Pinterest/Southern Living
Few materials scream rustic charm quite like wicker baskets in all their beautiful styles and weaves.
For traditional country style, go for natural colours or pastel shades, consider baskets lined with linen tied in place around the rim with a bow, and any size goes.
Large baskets with handles are perfect for storing firewood or cosy blankets in the living room, while smaller baskets can be used to store anything from toiletries in the bathroom, to toys in the playroom.
Crates of Style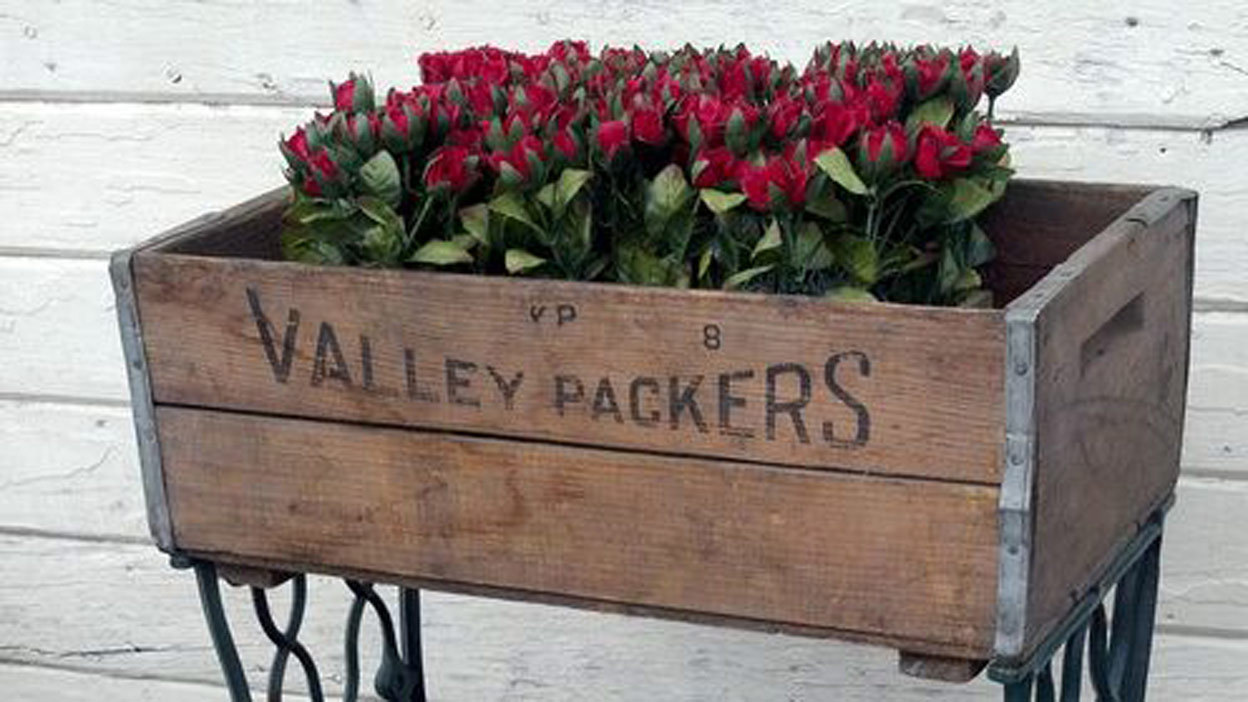 Image by Home Jelly
Sturdy wooden goods crates are not only inexpensive, they're also super versatile and their rustic charm lends itself nicely to a country-style interior.
Use as a simple box, stack them with the opening to the front to create a shelving unit, or attach them to the wall as a display cabinet. You could even add wheels to shallow crates and use them for under-bed storage.
If they look a bit too rustic for your taste, a slick of pastel-coloured paint and a lining of patterned wrapping paper can tidy them up a treat.
Double-Duty Bench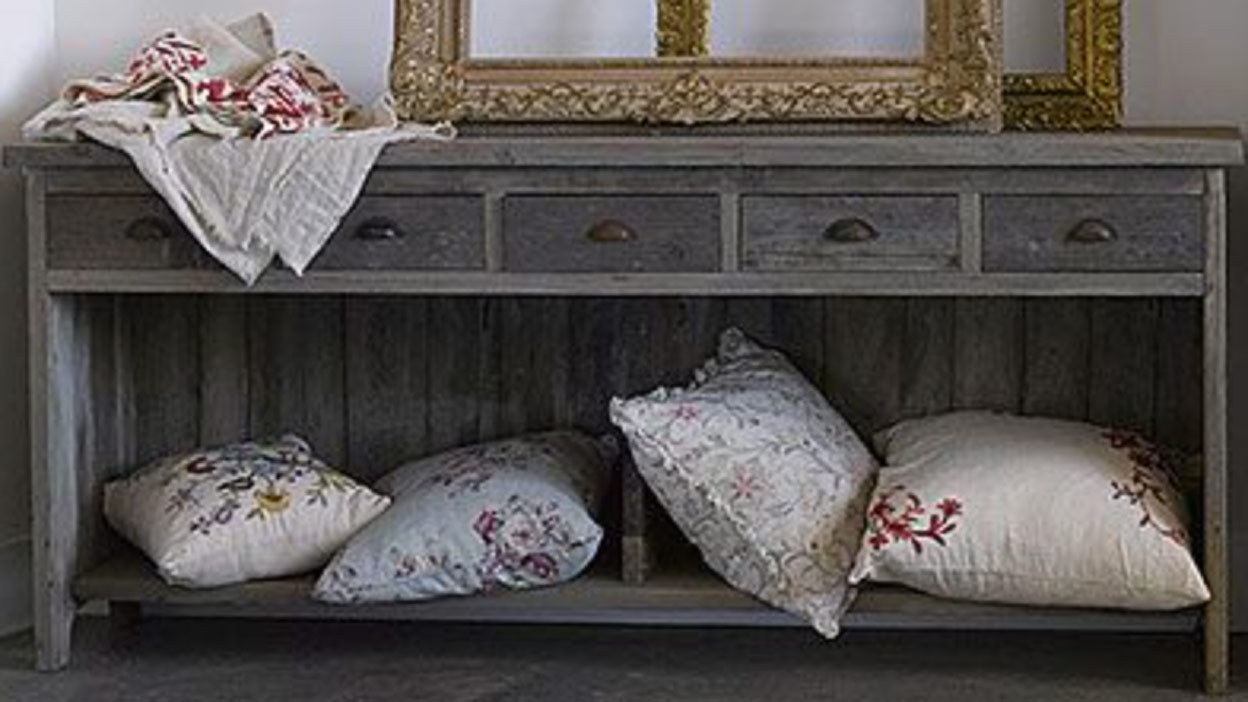 After a morning spent tramping through the fields with your over-excited pooch, every country home needs somewhere to pull off and store muddy boots.
That's where a bench seat comes into its own - choose one that has either a shelf underneath the seat, or a lift-up lid with a storage box.
Voila! And you don't risk losing your balance and dignity yanking off your filthy Wellies standing up!
Wooden Printer's Tray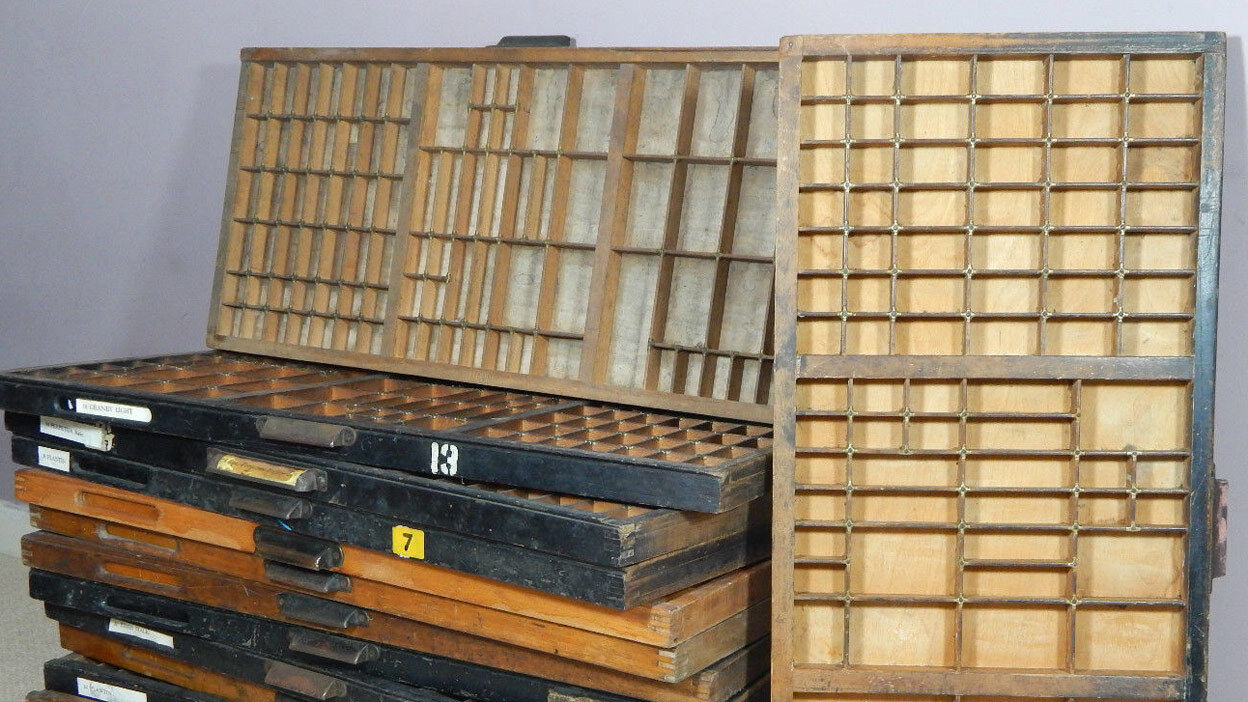 These trays originally slotted into a larger cabinet and held individual letters and number stamps that were first used in 1890 during the printing process.
As well as wood, they are also made in steel, and in recent years have become super stylish.
Instead of storing printing stamps, wooden printer's trays are now used to store mementos and trinkets and look particularly cute hung up on walls, to create a unit of tiny shelves.
Rustic Stepladder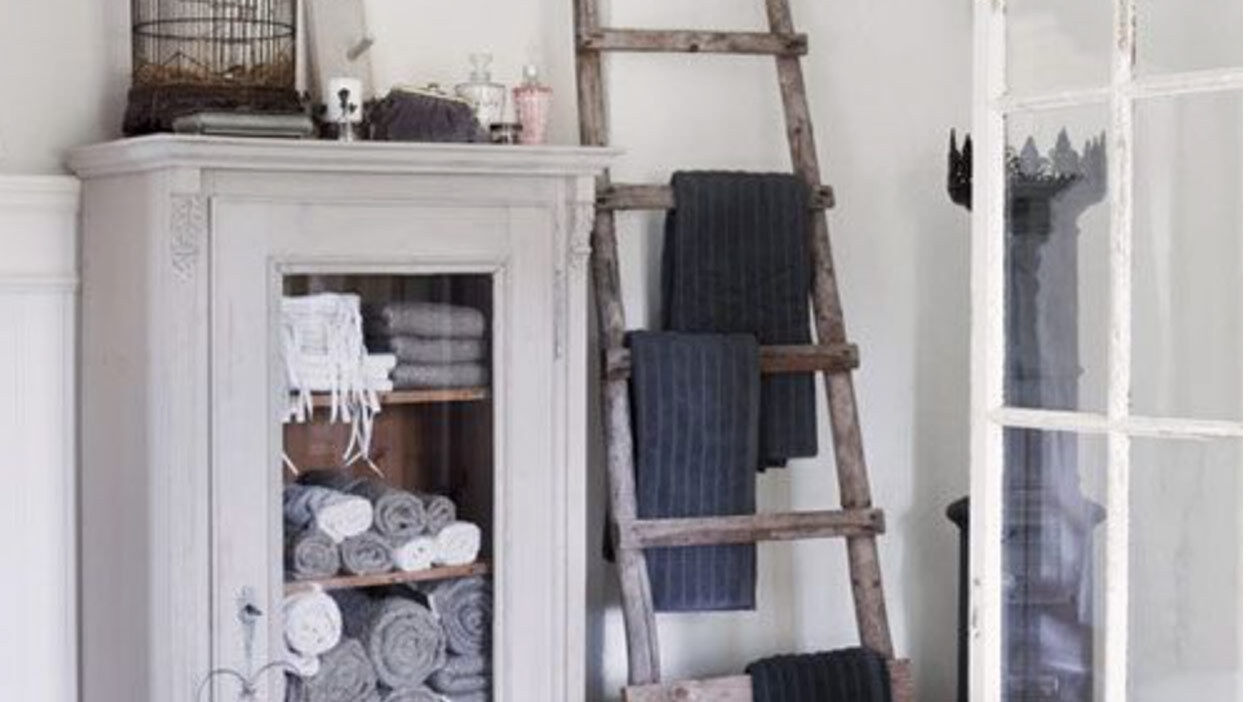 Image by Pinterest/Rustic Crafts & Chic Décor
OK, so you may need to think a little creatively for this one!
Detach the front panel of a rustic wooden stepladder and simply prop it up against the bathroom wall, then hang your towels over each rung and, hey presto, instant towel storage.
Depending on the width of the rungs, they could also be used as shelving. You might just want to seal the wood from moisture in the bathroom with a lick of paint and keep your towels splinter-free.
Wooden Plate Rack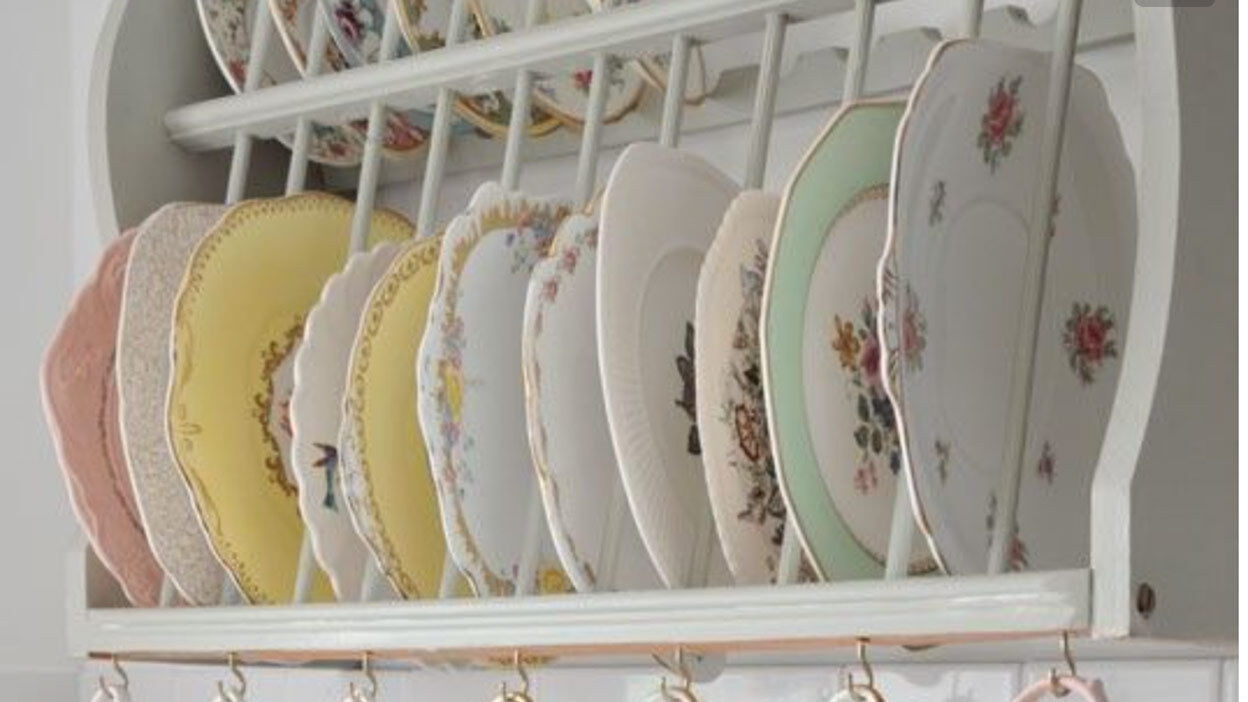 A wall-mounted wooden plate rack is almost mandatory in every self-respecting country kitchen.
Both a great practical solution for storing tablewear and an attractive wall feature, plate racks - usually constructed in oak or pine - look particularly elegant painted in a tasteful sage green or duck egg blue.
While plate racks that store your plates flat look pretty, they hold so few that they're not very practical. Instead, go for a rack that stores your plates side on.
Luggage Trunk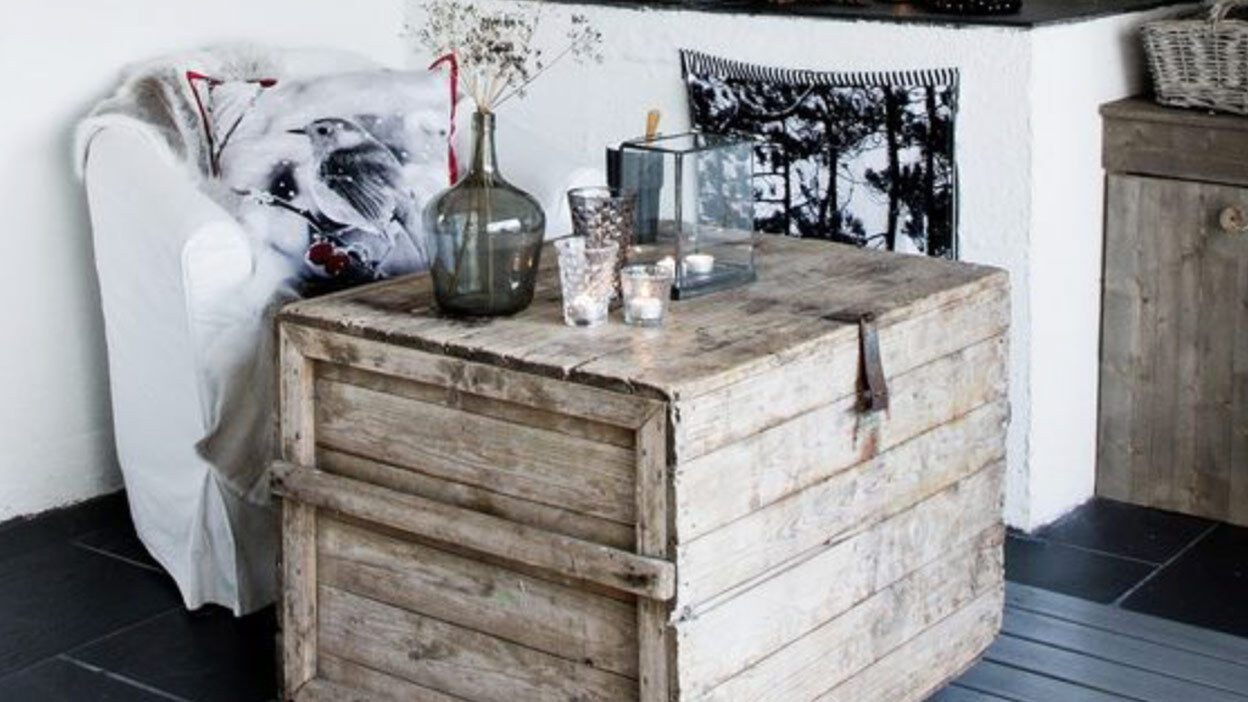 Country-style interiors draw inspiration from period ideas and the luggage trunk has a long history and a unique charm.
Dating back to medieval times, they have been made of wood and animal hide and ornamented with brass studs, iron locks and leather straps.
A sturdy flat-top trunk can double up as a coffee table or even a seat and, if you're not lucky enough to bag a genuine vintage item, there are plenty of reproduction trunks up for grabs.
Wooden Peg Rack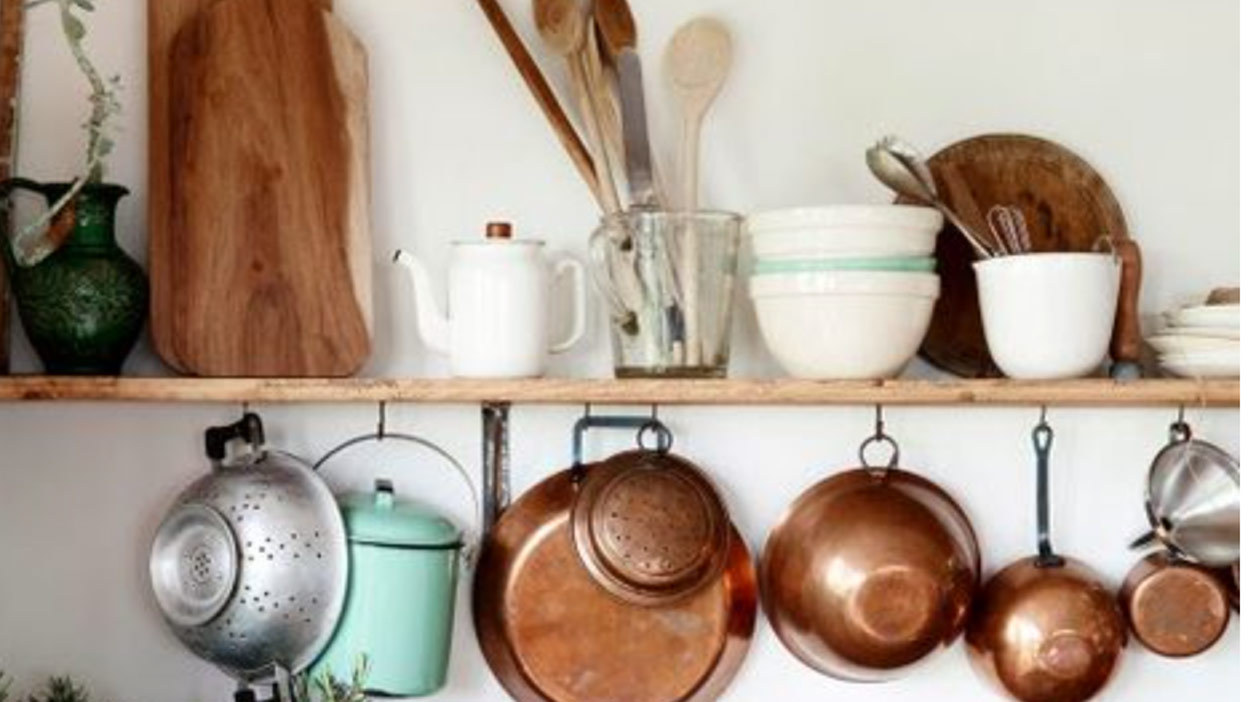 Image by Pinterest/Keltainen Talo Rannalla
Country-style interiors have both style and substance, which means being practical and having useful items to hand when you need them.
That's where long lengths of shaker-style wooden peg racks come in handy. Painted in a lovely Farrow & Ball shade and fixed to walls in your hallway and kitchen, they can be used to store everything from coats and dog leads, to pans and utensils.
Make a feature of them by mixing practical items with suspended picture frames or even hanging vases.
A Fancy Pantry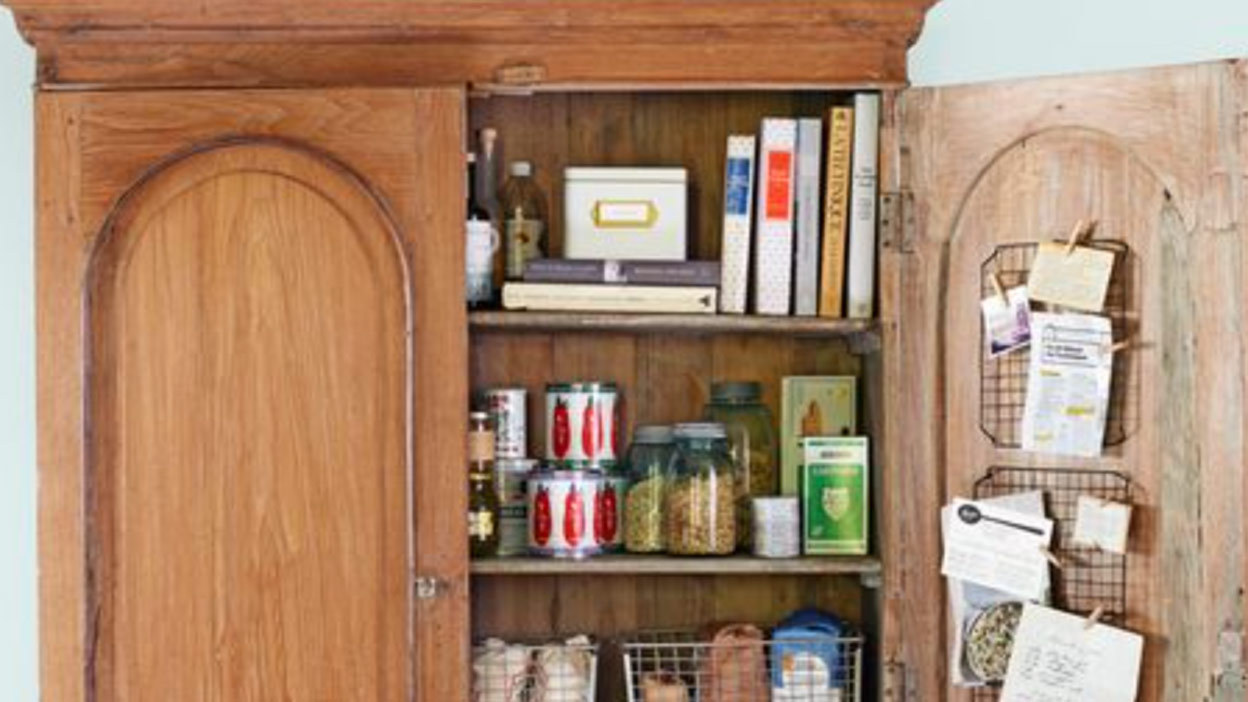 Living in the country you need plenty of room to store all those homemade jams, chutneys and bottles of sloe gin, right?
Pantry cupboards are on trend right now and look right at home in a country-style kitchen. Ideal for both storing and preparing food, these rustic wooden units - most often painted in soft neutral shades and finished with wax - look beautiful and are particularly handy for hiding all that clutter.
Mason Jars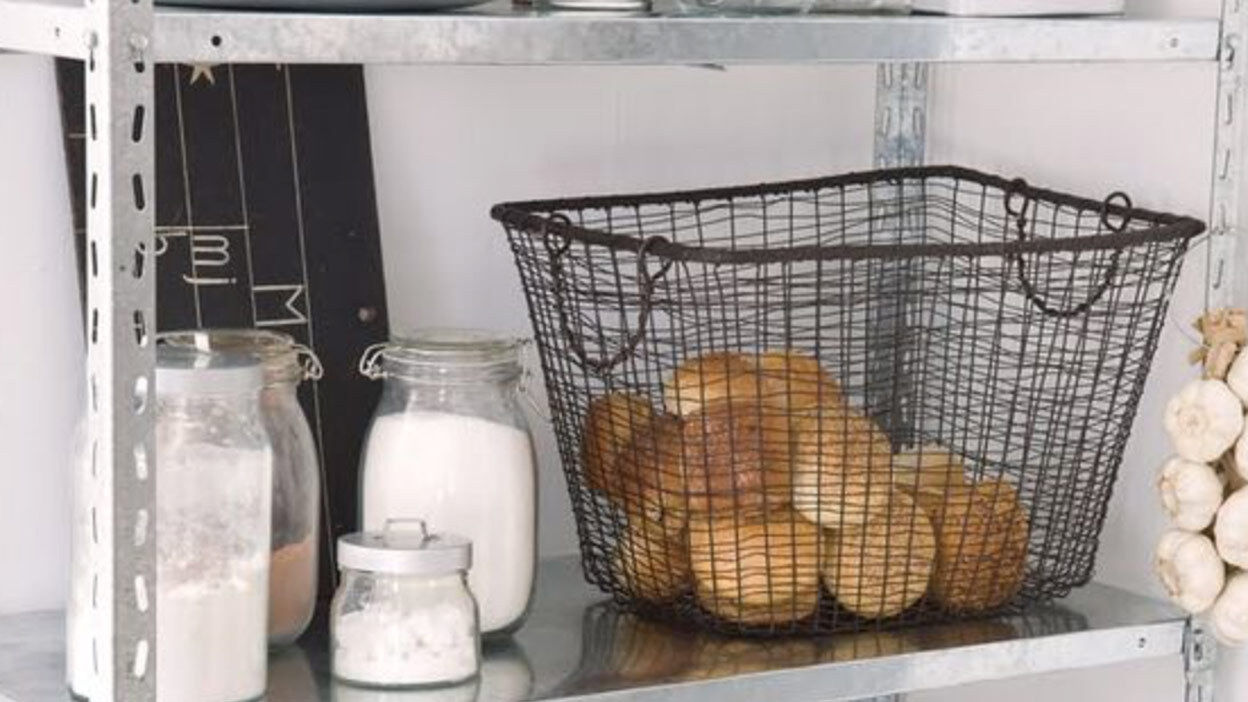 Established in Yorkshire in the 1840s, the original Kilner jar - with its distinctive pressure seal - was designed for preserving and pickling fruit and vegetables and remains a classic favourite for food storage and more.
Mason jars in general are great for storing cotton buds and toothbrushes in the bathroom, or pens and crayons in kids' bedrooms.
Alternatively, cover with chalk paint, or tie a gingham ribbon around the top and you have yourself a beautiful vase.
Looking for More Ingenious Storage Solutions?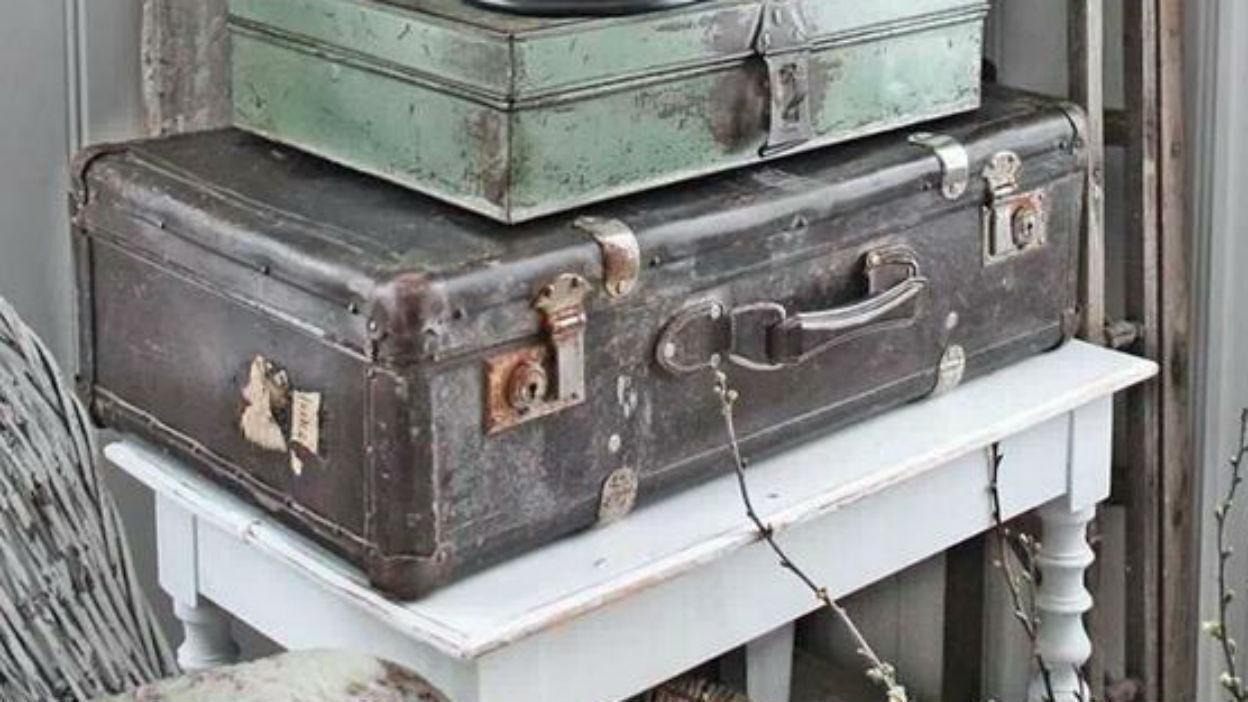 Image by Pinterest/Vibeke Design
From quirky and chic to practical and downright brilliant, we've got all the storage solutions you'll need.