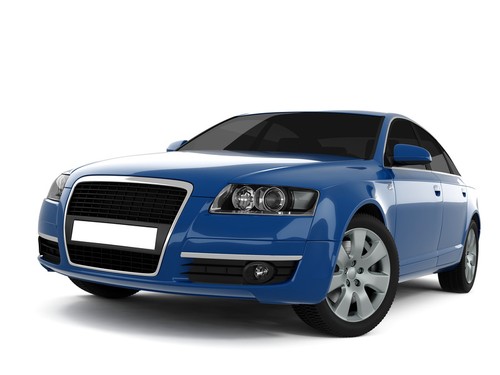 Finding accessories for an Audi A4 is usually quite simple. Most accessories are universal for all four generations of the Audi A4, including the S4 models. In some cases, the engine size may be used to determine the suitability of accessories for the vehicle. This is usually the case with engine upgrades, such as cold air induction.
When choosing accessories for an Audi A4, it is important to understand the difference between a factory replacement and an aftermarket accessory. A factory replacement is an identical or slightly upgraded accessory that matches what was in or on the Audi when it arrived at the dealership. An aftermarket accessory is an additional feature that is added to the vehicle after the car has been manufactured and sent to the dealership. There are many accessories for a buyer to choose from, including exterior light kits, body kits, spoilers, performance brakes, GPS systems, seating and engine accessories, tyres, wheels, and rims, car covers, steering wheel locks, luggage carriers, and entertainment accessories.
Different Generations of the Audi A4
Audi began manufacturing the Audi A4 in 1994. The three most common models of the Audi A4 are the Cabriolet, the Sedan, and the Avant. There is also an Audi A4 Limousine and an Audi A4 Quattro. Additionally, the Audi S4 Limousine and the Audi S4 Avant are considered to be in the same class as the Audi A4. There are four generations of Audi A4 models to date.
| | | |
| --- | --- | --- |
| Generation | Years | Engine Sizes |
| First | 1994 to 2001 | 2.8 L, 2.5 L Turbo, 2.7L |
| Second | 2002 to 2005 | 1.8 L, 3.0L |
| Third | 2005 to 2008 | 2.0L, 3.2L |
| Fourth | 2009 to 2013 | 2.0L, 3.2L |
With four different generations to choose from, there is a wide selection of Audi models that should suit a variety of preferences a consumer may have about their vehicle. Considering that many accessories are compatible with all or almost all Audi models, any generation of Audi selected is a good choice.
Accessory 1: Exterior Light Kits
Exterior light kits are one of the most popular accessories available for the Audi A4. These kits have the ability to change the factory headlights from regular lights to an 'angel eye' look. Exterior light kits can also add accent lights under the undercarriage or around the license plate. Some light kits are made for the interior of the vehicle to add colours to the instrument panel or the in-dash control centre as well.
Accessory 2: Body Kits
Body kits add running boards and other exterior features to the Audi A4. For some of the newer models, body kits are often included in the factory offerings for certain models. There are body kits available for Audi A4 models that enable the owner to change the door handles from the original factory paint to chrome. There are also some sporty side mirrors available for replacing the factory side mirrors. Some of these offer a chrome finish that matches the chrome door handles.
Accessory 3: Spoilers
Some Audi A4 models are produced with a low-profile spoiler. Audi A4 owners have the choice to either change the spoiler that comes equipped with the car, or to add a new one entirely if a spoiler was not included with the purchase of the vehicle. It is important to measure the space where the spoiler will go to determine the correct size needed. The brackets of the spoiler have to go through the boot lift, so it is necessary to ensure the length of the spoiler is not wider than the boot. It is sometimes possible to find a spoiler that matches the paint colour of an A4. However, it may be necessary to have one painted to match the paint job of the car.
Accessory 4: Performance Brakes
Performance brakes are known to offer better stopping power than standard factory brakes. In some cases, it is necessary to change the brake pads, drums, shoes, and rotors in order to enjoy the full benefits of the upgraded brakes. The lug nut pattern is a huge consideration when choosing performance brake accessories. The actual stopping power needed is another consideration.
Accessory 5: GPS Systems
Newer Audi A4 models, such as many in the fourth generation, have built-in in-dash GPS systems. In Audi A4 models without the GPS feature, it is usually possible to add a GPS. In most cases, the GPS models available are aftermarket parts instead of factory replacement parts. Many of these also include the radio and a CD player. The Audi A4 series has a security PIN feature for all in-dash GPS equipment and audio equipment, so make sure the unit purchased includes this PIN.
Accessory 6: Seating Accessories
Some consumers may prefer to have a special bucket-type of seating included in their Audi A4, which are commonly found in racing cars. These specialised bucket seats add a sporty touch to the car. People who have the factory seats and want to keep them could include seat covers instead. These covers are available for the front seats and the back seat, and come in a large number of patterns and colours to choose from. Other seating accessories include massaging beaded seat covers, heated back supports, and lumbar supports.
Accessory 7: Engine Accessories
Cold air induction and a turbo system are two of the possible engine accessories for Audi A4 models. Some Audi A4s have the turbo system already included, but those can usually accommodate the cold air induction as well. Upgraded spark plugs, sturdier belts, and cosmetically altered manifold covers are also available for the A4.
Accessory 8: Tyres, Wheels, and Rims
The tyres, wheels, and rims on the Audi A4 are typically 17 inches in size. It is possible to change the standard factory alloy rims to chrome rims if the consumer prefers. Five-spoke rims, star rims, floating rims, spinner rims, and 100-spoke rims are just some of the options available. All-season tyres, off-road tyres, and touring tyres are all available for the Audi A4 as well. The type of tyres chosen should depend largely on the weather and road conditions in which the car is going to be driven in.
Accessory 9: Car Covers
A car cover keeps an Audi clean from dirt, debris, and poor weather while it is not being driven. These are especially useful during the rainy season and the snowy season, as they keep salt and dirty water off the paint job. While a car cover specific to the Audi may not be available, almost every mid-sized or full-sized car cover will work on the Audi A4.
Accessory 10: Steering Wheel Locks
Car steering wheel locks that fit the Audi A4 are a visual deterrent to keep the car from being stolen. Electronic car alarms and tyre locks are also available. With the rising cost of petrol, petrol cap locks for the Audi A4 are also growing in popularity. Window etching kits, security light kits, and off-site GPS shutoff devices are all possible accessories for those wanting to deter car thiefs.
Accessory 11: Luggage Carriers
Luggage carriers and car roof bars for the Audi A4 are popular accessories that are relatively easy to find for purchase. Some of these accessories come with locking features to prevent theft. Carriers are available with soft sides or moulded sides, and most of them are weatherproof. Make sure to determine if the carrier is weather resistant or weatherproof, because weatherproof materials typically offer more protection against the elements than weather resistant materials do. There are some boot-mount bicycle carriers, as well as roof-mounted bicycle carriers that fit on the A4 models.
Accessory 12: Entertainment Accessories
In-dash stereo systems such as television monitors are a popular accessory for the Audi A4 models. Some of the fourth generation vehicles already have these installed, but some of the other A4 models across all generations have a one-click harness that makes installing a new entertainment system quick and easy. Headrest-mounted monitors and video game systems can be installed in the A4, as can over-the-headrest models. Some ceiling-mounted entertainment systems are available, but these are only for use in the A4 models that do not include a sunroof or moonroof.
How to Buy Audi A4 Accessories on eBay
Finding Audi A4 accessories on eBay is easy if you go straight to eBay Motors. To perform a keyword search, simply type in the Audi accessory you are interested in purchasing into the search box at the top of any eBay page. For example, you can type in "Audi A4 seat covers" to find just the right seat covers for you. For items such as seat covers, light kits, or car covers, you can choose what colour you prefer depending on what is available for purchase at the time. For items like stereos, you can filter results by what components you want the stereo to offer as well
If you need your Audi A4 accessories as fast as possible, try to locate sellers on eBay Motors near you. Items are typically shipped more quickly if the seller is located closer to you, and some local sellers may offer in-person pickup options. If the cost of the accessory is a concern, you can filter results according to the cost of the item as well.
Conclusion
Audi A4 accessories are a great way to customise a vehicle. Some of these accessories are purely cosmetic, while other accessories are meant specifically to increase performance. Make sure that the accessories chosen fit the Audi A4 are being installed correctly to ensure that money and time are not wasted. Some Audi A4 accessories can help to improve the value of the vehicle, and are a great way to showcase a driver's personality. In instances where the accessories are meant to enhance performance, it is necessary to ensure these accessories comply with local laws.
Overall, many Audi A4 accessories are meant to upgrade the vehicle to give it a sporty or customised look. Some of these accessories replace factory accessories, while others are meant to be direct factory replacements for accessories that have stopped working optimally. Either way, Audi A4 accessories add a fun, new feel to the vehicle.