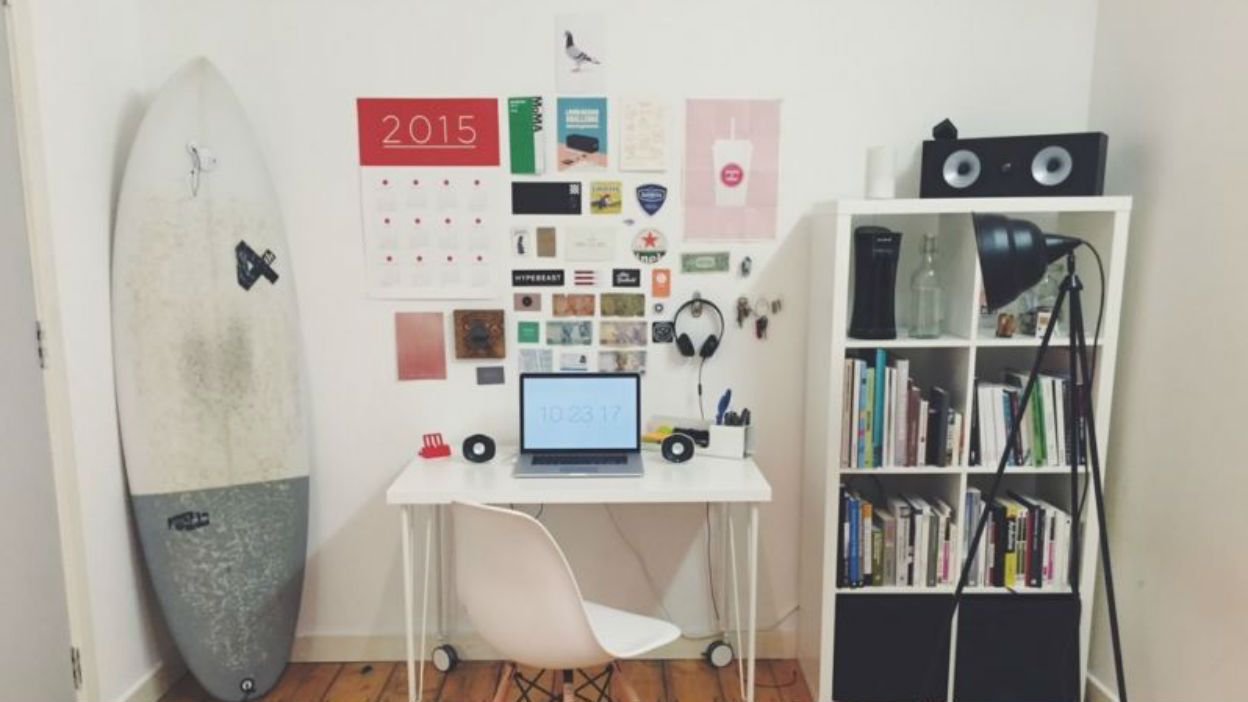 Image by Unsplash/Rob Bye
Once you've conquered packing up, moving and unboxing, it's time to start sorting everything out until it resembles some kind of order.
As daunting as it may seem, we can help. Whether it's freestanding or wall-mounted, there's a storage solution to fit every space. Here are a few storage hacks to get you started...
Doubling Up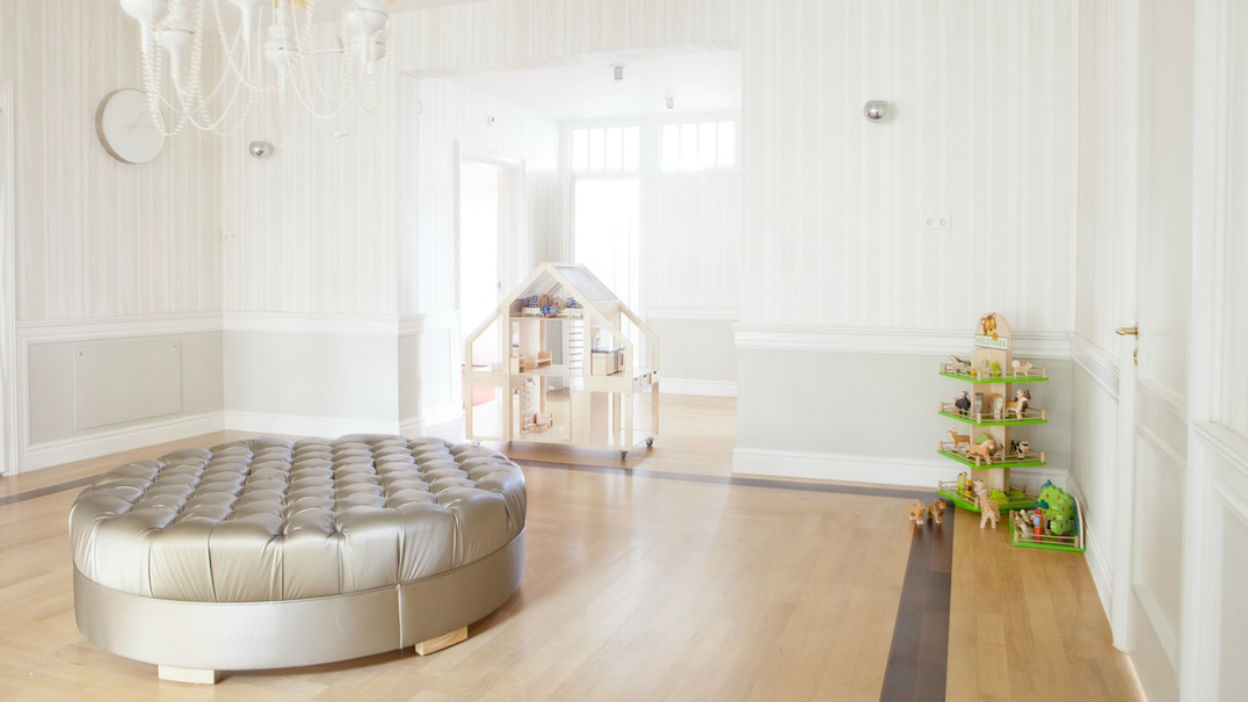 Image by Unsplash.com/Liliane Limpens
If you are moving into a smaller space, storage solutions that also work as furniture are a lifesaver. An ottoman makes for a comfy perch while keeping all your treasures safe, and storage baskets can sneakily double up as a stool or footrest.
Shopping list
Transform Tight Spaces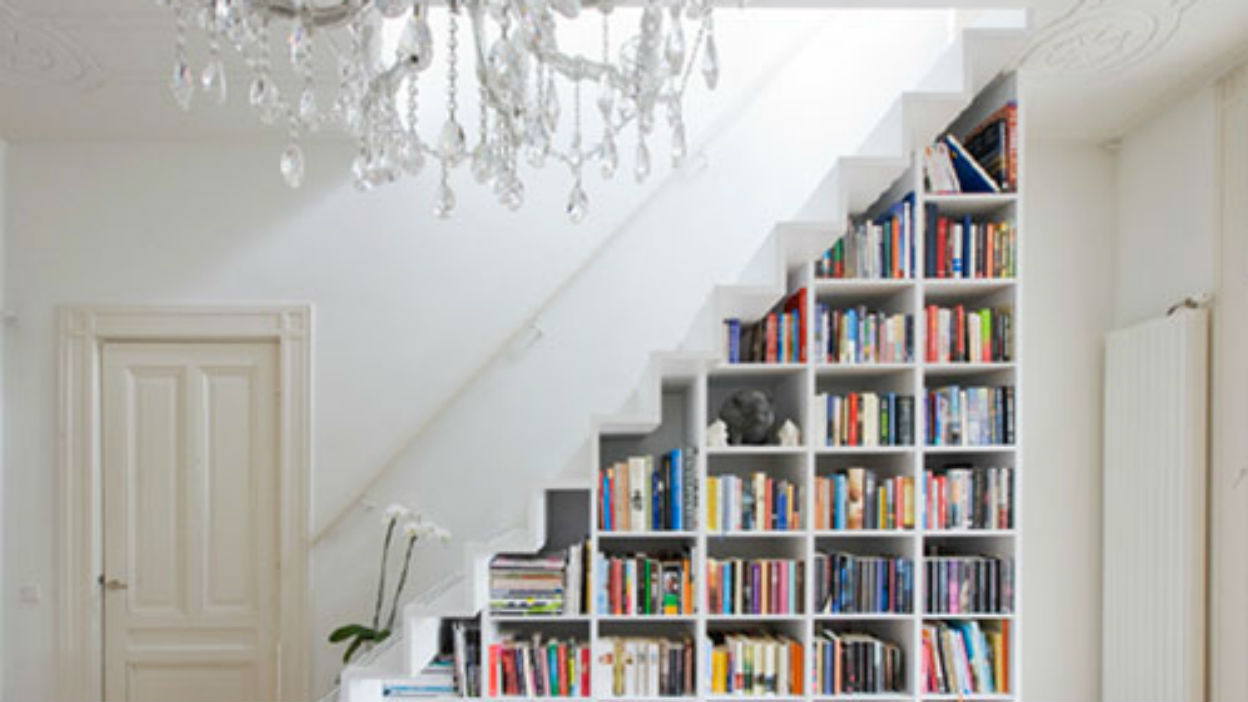 Image by The Meta Picture
If Harry Potter can use it as a bedroom, you can definitely turn your cupboard-under-the-stairs into a useful storage space! Save yourself the time and hassle of putting up shelves and opt for a bookshelf that you can add to if needed.
Top tip: modular storage can be put to work in the tightest and most awkward spaces – use angled shelving units designed to slot perfectly against any corner to give you some order.
Shopping list
Step It Up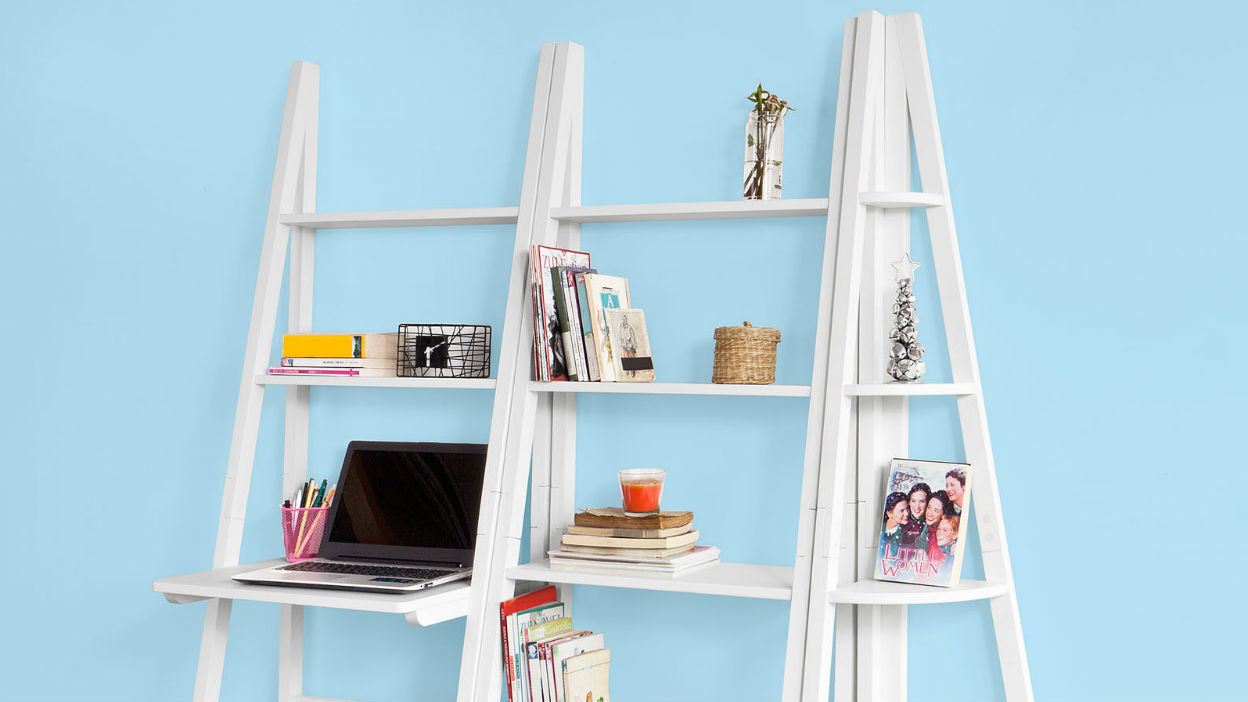 If you're looking for a more quirky way to store and display, these wooden ladders are small space-friendly and moveable. They come in all shapes and sizes so you can finally put that awkwardly shaped nook to good use.
Shopping list
Use Every Space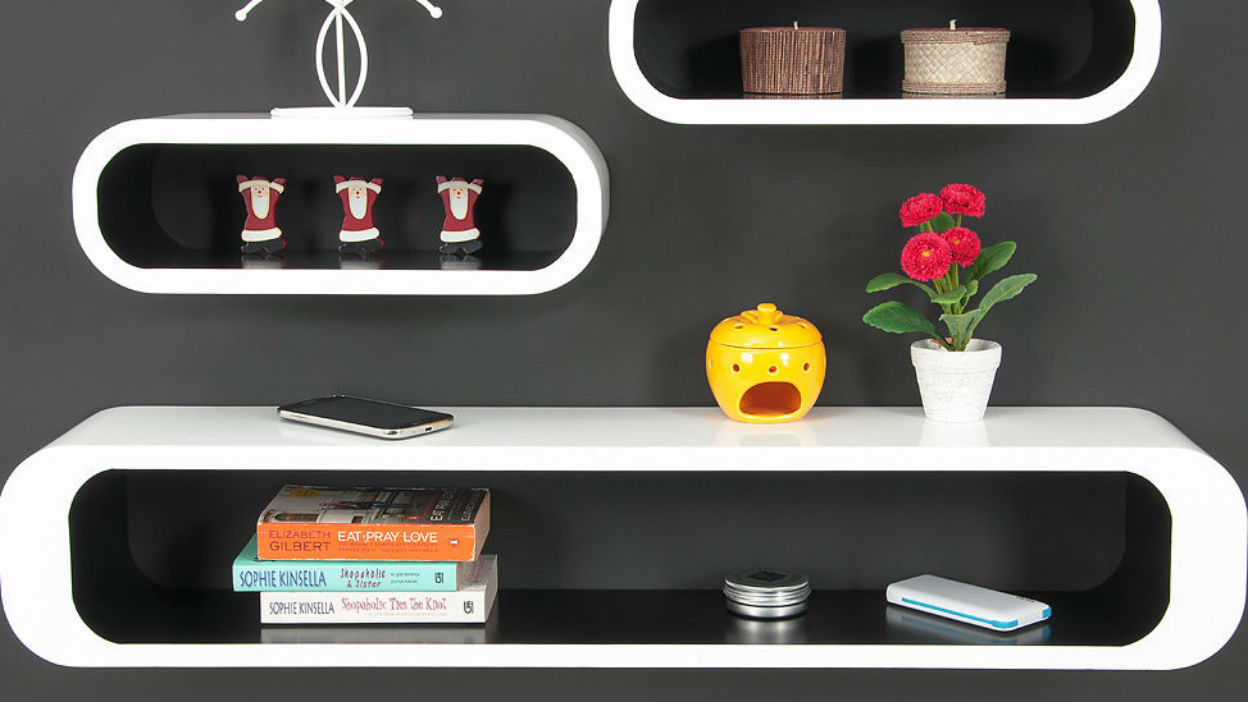 Don't confine all your possessions to trunks and drawers. Options like these Retro Wall Cubes act as floating shelves that look good on your walls, and let you display any plants, books or trinkets.
Top tip: opt for stackable shelves and mix and match different colours and sizes too for an individual look.
Shopping list
Get Thrifty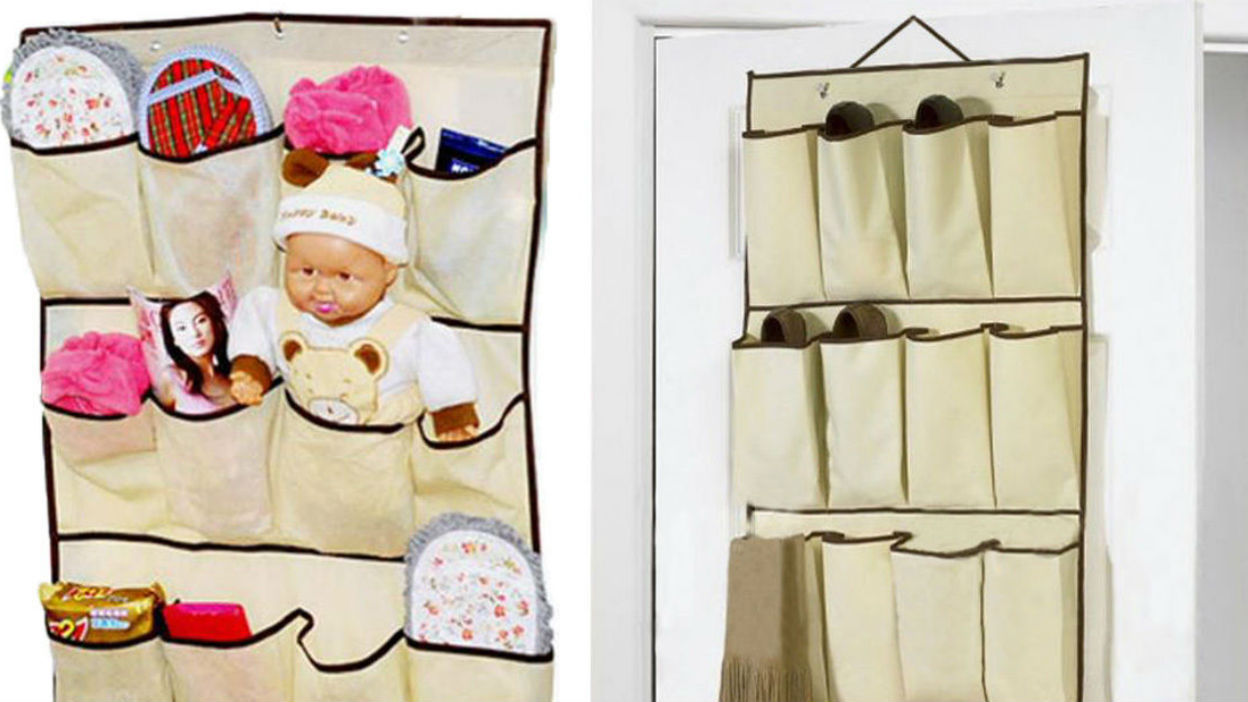 They don't look like much, but never underestimate the power of plastic shoe dividers. They can hook on to any door or in your wardrobe and be used for just about anything.
From your cleaning products and toiletries to make-up and shoes, you can neatly store anything for under a tenner without taking up unnecessary space.
Shopping list
Protect Your Memories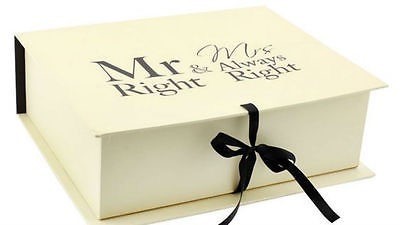 Moving house means taking all your memories with you and sometimes more personalised options are needed to protect all your keepsakes.
Whether it's for your wedding mementos or storing precious birthday cards, there is a chest or box specifically designed to keep them pristine.
Shopping list
Go Mobile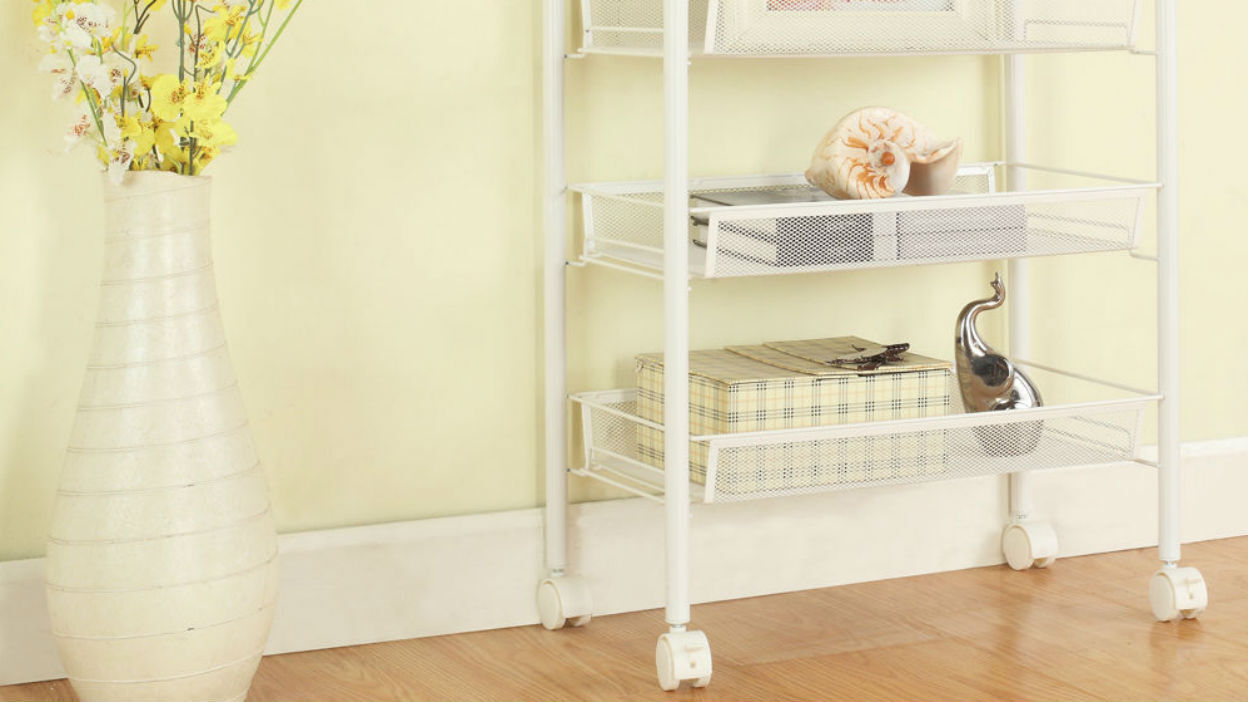 Trolleys have been given a glamorous makeover! You can go for shelves on wheels or add drawers and adapt them to any room by simply wheeling around.
Top tip: jazz them up with a bit of DIY paint too so they fully blend in with your colour scheme.
Shopping list
Re-Purpose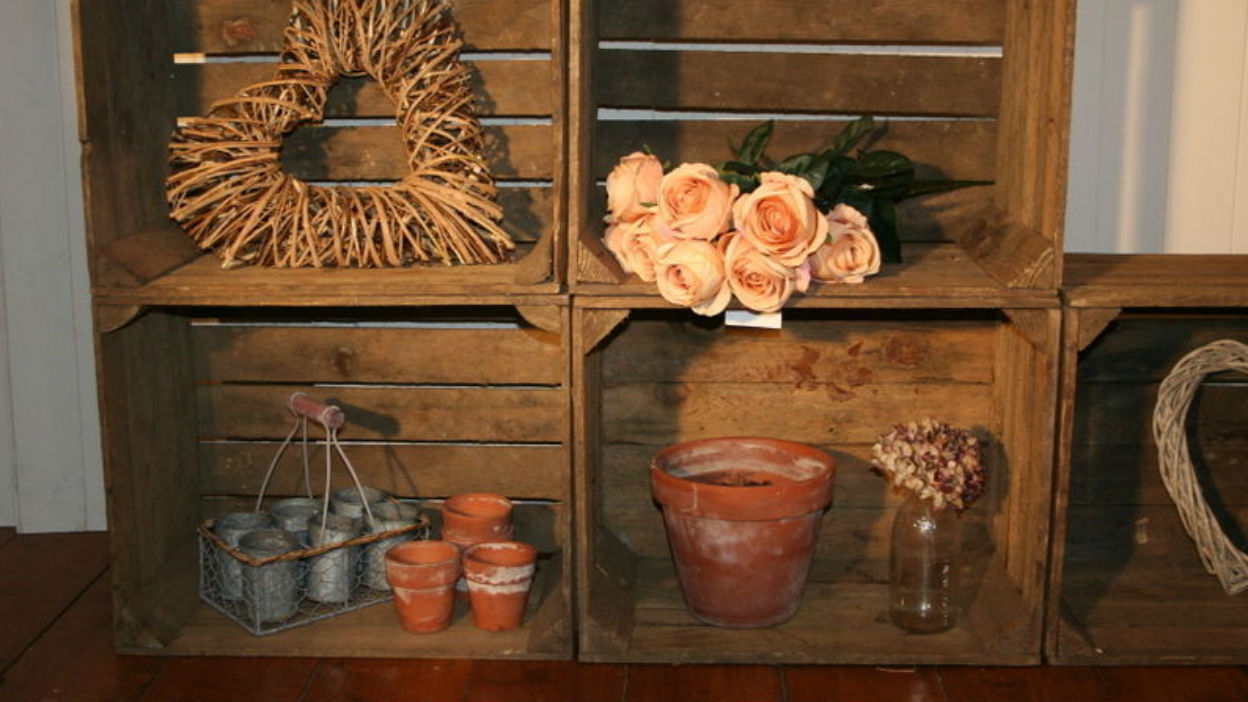 With a bit of imagination and creative thinking, you can turn just about anything into handy storage.
Top tip: more unusual options like old metal barrels and vintage apple crates often give you more freedom to personalise and redecorate.
Shopping list
Go Vintage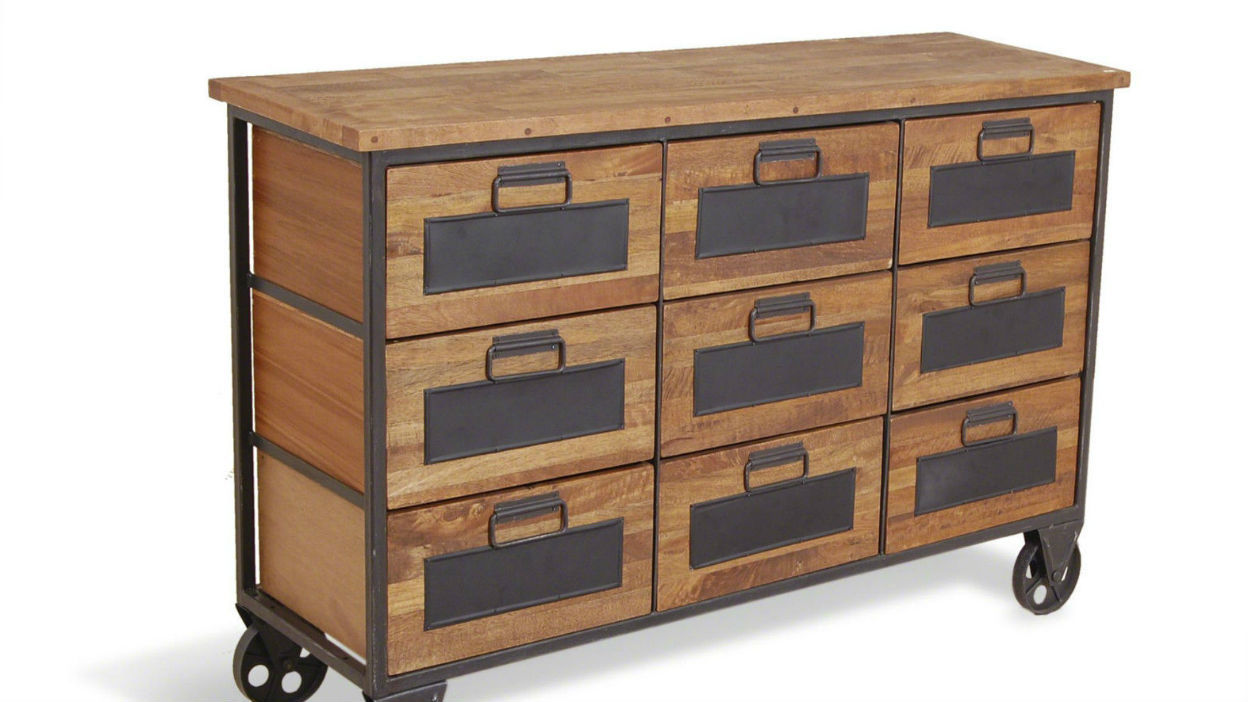 If you like the more 'shabby chic' option then vintage cabinets are the way to go. Options like these give you 12 smaller drawers so you can be super organised and divide everything like a pro.
If you want to take it a step further and find everything as quickly as possible, label makers are a must. Fancy fonts and backgrounds make your drawers look good while saving you rummaging time.
Shopping list
Pack Up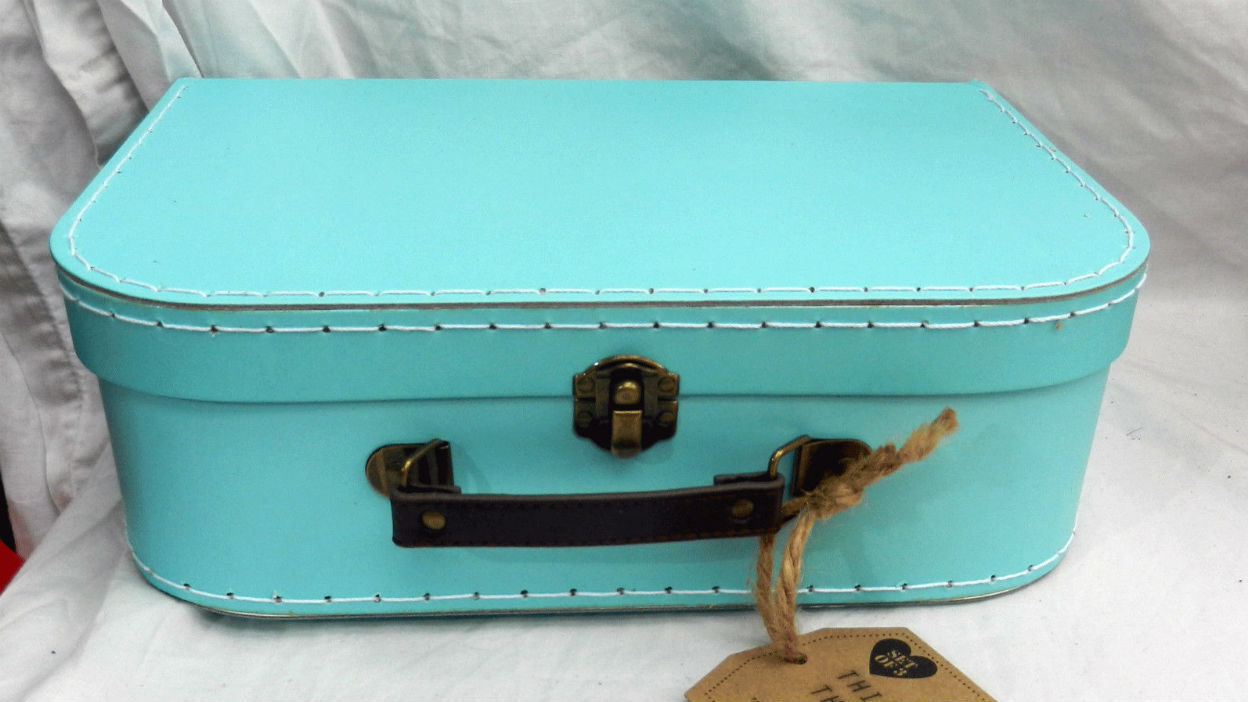 Vintage suitcases are a cute and practical storage solution because you can slot them vertically into tight spaces. They're also useful for storing important documents if you don't quite have the space for a bureau or filing cabinet.
Shopping list
Practical Disguises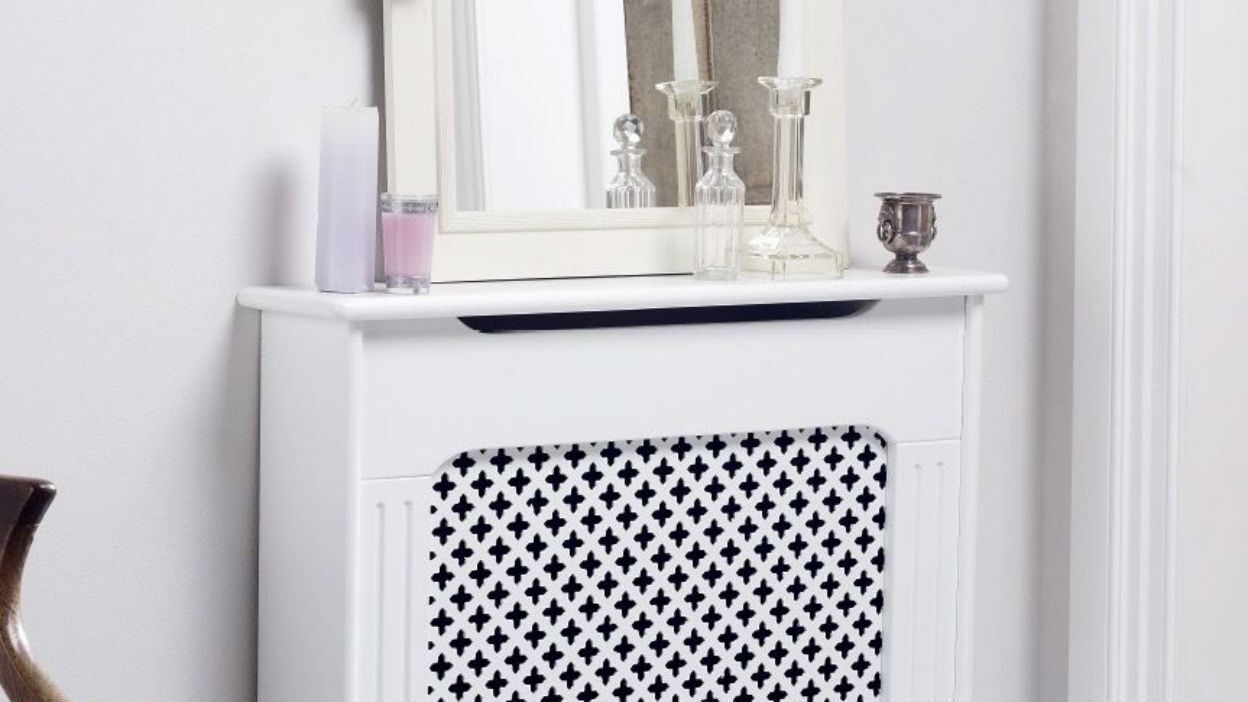 Create extra mantelpieces with radiator cover cabinets and instantly clear your sideboards and tables of vases, decorative accessories and general knick-knacks.
They are easy to install and make your radiators look much nicer without affecting heat distribution.
Shopping list
Traditional Wicker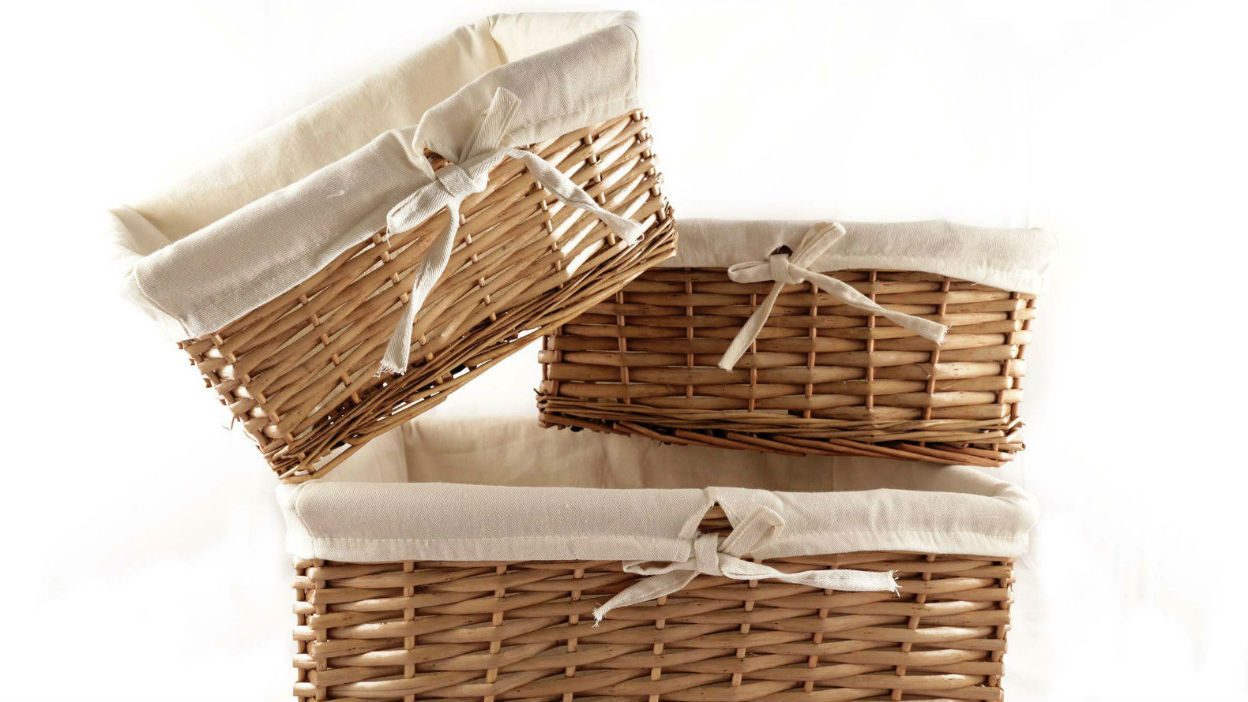 When it comes to sorting out the mess that is your bathroom supplies, why not try wicker baskets for a cheap and simple solution that stacks away easily.
Top tip: choose from fabric-lined, classic white or, if you're feeling fancy, go for sea-grass baskets. They're as stylish as they are practical.
Shopping list
Looking For More Tips For Moving House?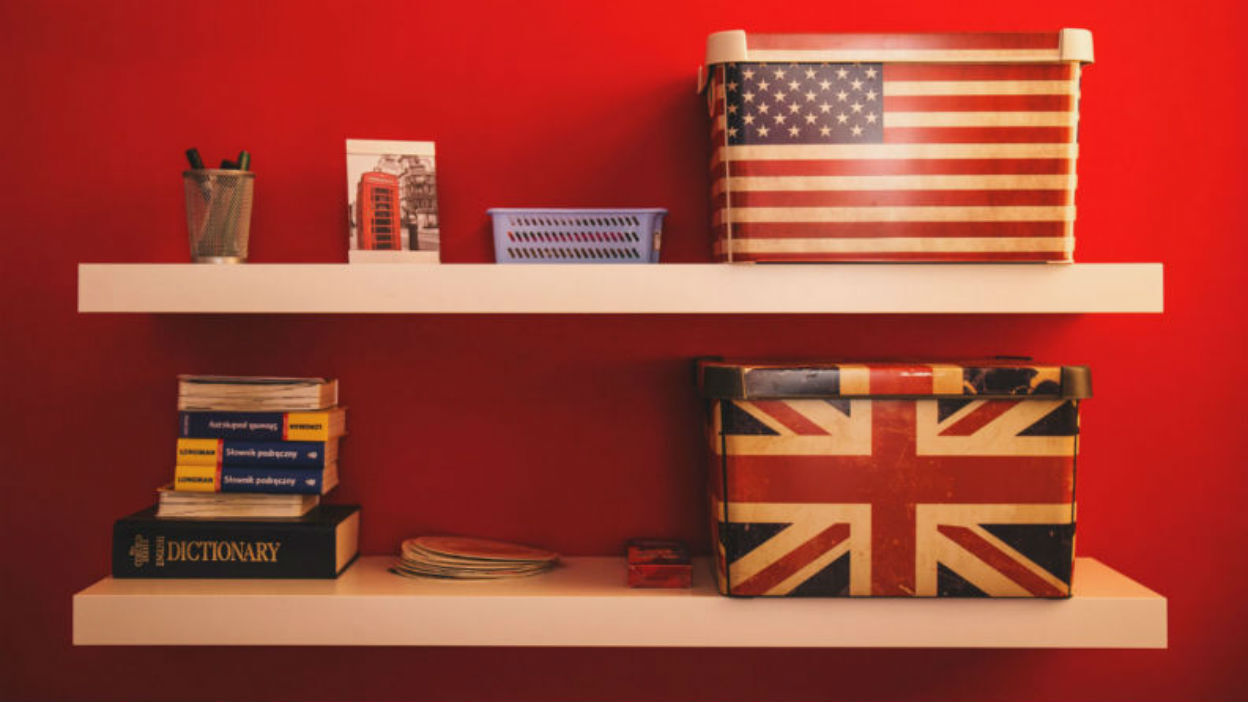 Image by Unsplash/Freestocks
Whether you're looking for beautiful ways to display your photos or need some seriously clever decluttering hacks, look no further...