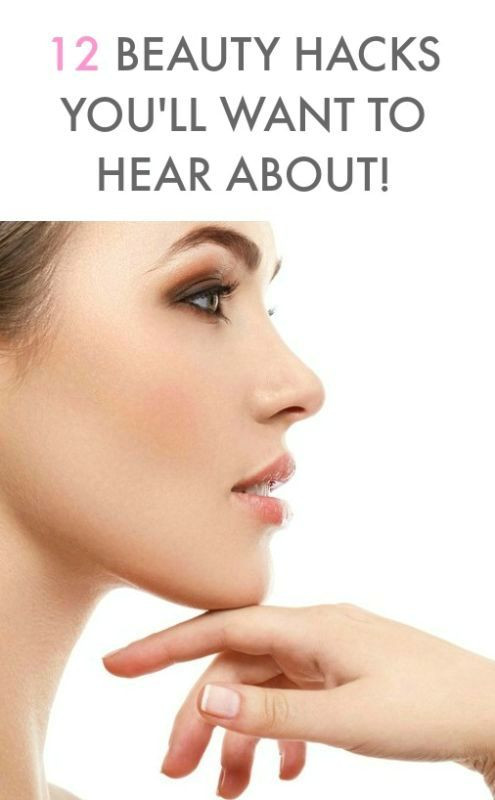 I'm always looking for ways to make my beauty routine easier and less expensive. It just makes me happy to think that I'm finding ways to get the most bang out of my buck AND that I'm saving time. That's why these 12 BEAUTY HACKS YOU'LL WANT TO HEAR ABOUT thrill me. They are useful, save time, and a few will save you some cash. Plus, they will keep your hair and face looking fabulous at the same time. SCORE.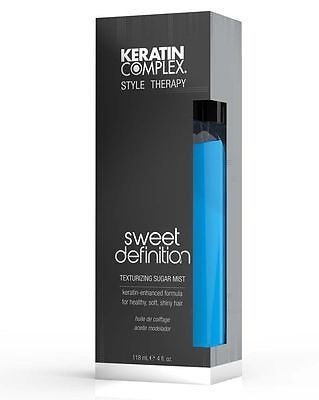 1. Get soft curls with a sugar spray
If you love salt spray to achieve beach waves, then
sugar spray
is probably going to be a game changer for you. It yields softer waves with less crunch because there isn't any salt and it's less drying, too. Sugar spray is nourishing (I guess sugar cane extract is nourishing), texturizing and leaves your hair glossy and not dull. It's like my new favourite beauty product for 2016.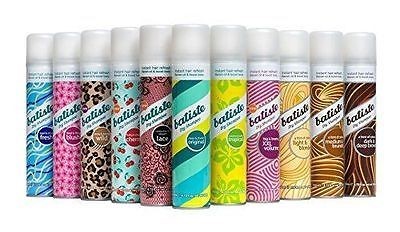 2. Try using dry shampoo before bed
The wonders of dry shampoo are pretty widely known these days. But most people use it in the morning. Try using it before you go to bed. As you toss and turn the dry shampoo will work its way into your strands eliminating the oil and adding volume so you'll wake up with better hair than you'd imagine!
3. Use cotton to dry your hair
One of the best uses for old T-shirts I can think of is to use them as hair towels. Cotton is the best fabric to use to dry your hair because it removes the water without causing frizz.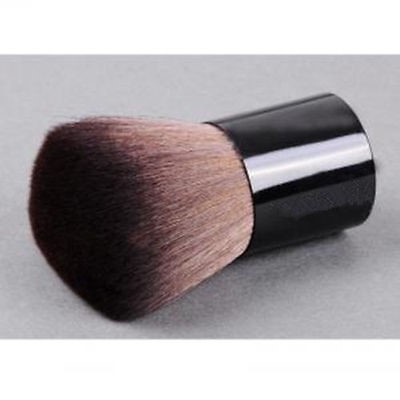 4. Try a makeup bruch to tame flyaways
Spray a
kabuki brush
with hairspray to tame fly-always. Just smooth the brush over the hairs that you'd like tamed and the brush with the hair spray will smooth them without messing up your hair-do.
NOTE: A bristle toothbrush will work the same way!

5. Use apple sider vinegar as toner
Toners can get really pricey and contain lots of chemicals. If you want to try something more natural, give
apple cider vinegar
a try. It's all the rage these days. You can apply it to your face using a cotton ball and depending on the sensitivity of your skin use it undiluted or use a 1:1 apple cider vinegar/water ratio.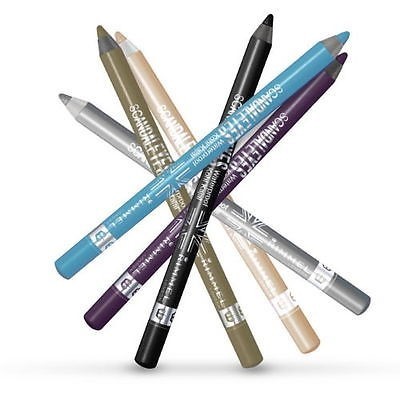 6. Make your eyeliner gel
You can make your
Kohl eyeliner
gel, and so much easier to apply with a lighter in under a minute! Place the tip of the eyeliner pencil over a lighter flame for a second. Wait a few seconds for it to cool down (you can test on your inner wrist to make sure it's not too hot), and then apply to your eyelid.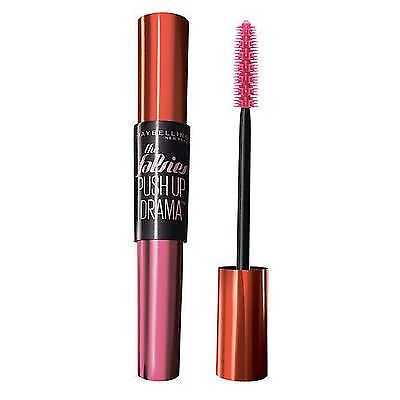 Add a caption
APPLY MASCARA TOWARDS NOSE TO MAKE YOUR EYES LOOK BIGGER
7. Make your eyes look bigger
If you'd like to make your eyes look bigger and wider, then apply your
mascara
with a sweeping motion towards your nose (instead of upwards). This should also make your lashes look fuller!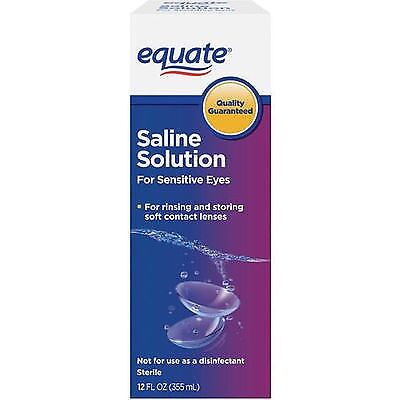 8. Re-moisturize your mascara
If your mascara dries out before it's time, add a few drops of
saline solution
. The sterile saline will re-moisturize your mascara making application just like you like it.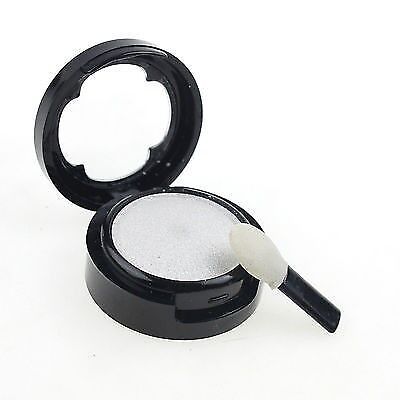 Add a caption
APPLY WHITE EYE SHADOW UNDER EYESHADOW TO MAKE COLOR POP!
9. Make your eye shadow pop
Apply
white eye shadow
under your regular eye shadow if you want your eye shadow to pop. The white intensifies the colour of your shadow making it stand out more.
This also works for nail polish colours!
10. Apply foundation before concealer
In the good old days we were taught to apply concealer before foundation. Now, however, smart makeup people all around the world have found that it's better to apply foundation first. If you apply concealer as the first step, chances are you'll rub it right off with the foundation, which is a total waste of time and product!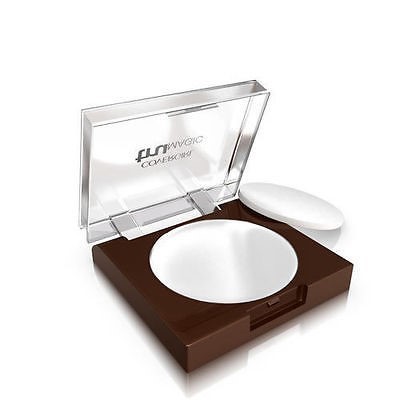 11. Use a clear mattifier if you have oily skin
If you have oily skin, ditch the loose powder. It is not your friend. Instead, use a clear mattifier. You can apply it either before or after your makeup and it absorbs the oil.
12. Grab a toilet seat cover when you need to blot
And speaking of oil. Toilet seat covers are made of a similar material as blotting papers so if you are in a pinch, grab a cover and use it to blot that facial shine. Who knew?
Do you have any top beauty hacks I've missed?
More from Princess Pinky Girl:Looking for more great ideas for food, family & home? Visit Princess Pinky Girl at www. princesspinkygirl. com every day for fabulous ideas and inspiration. Plus, follow Jenn on Pinterest at @jfishkind, on Facebook (/princesspinkygirl), Instagram (@princesspinkygirl), or Twitter (@ppinkygirl). And, to find more great Jenn Fishkind/Princess Pinky Girl eBay guides and collections, follow us at http://www.ebay.com/usr/princesspinkygirl!
Check out some of my other eBay guides - just click on the pictures below!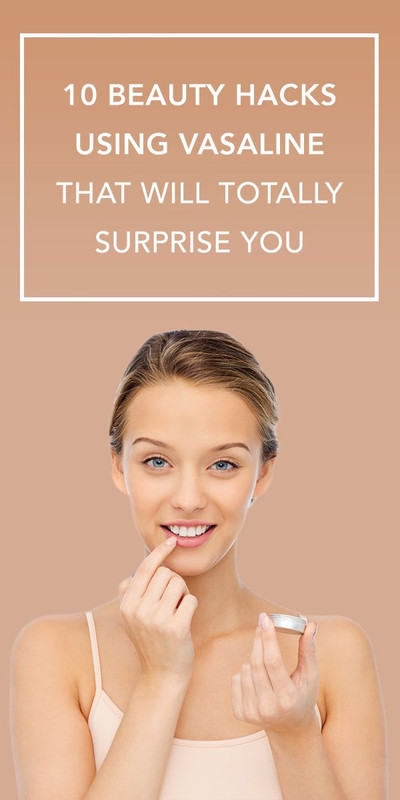 Look for more great ideas for food, family & home coming from Princess Pinky Girl!
WRITTEN BY:
princesspinkygirl