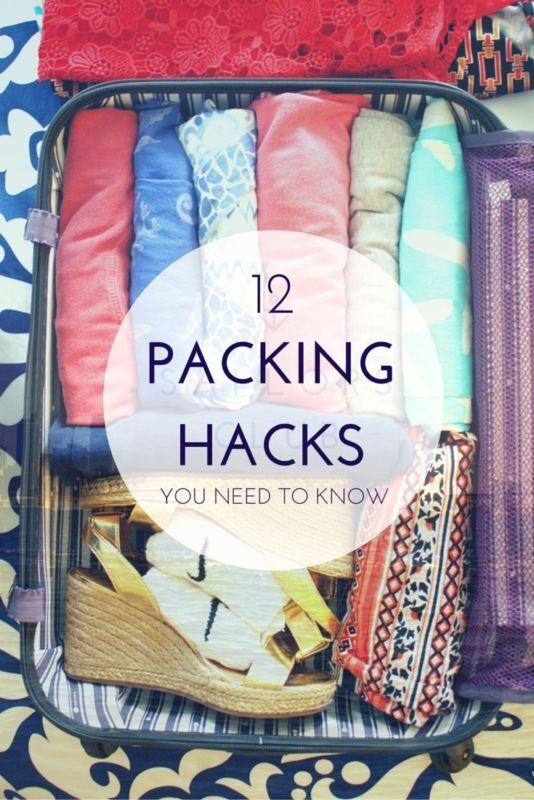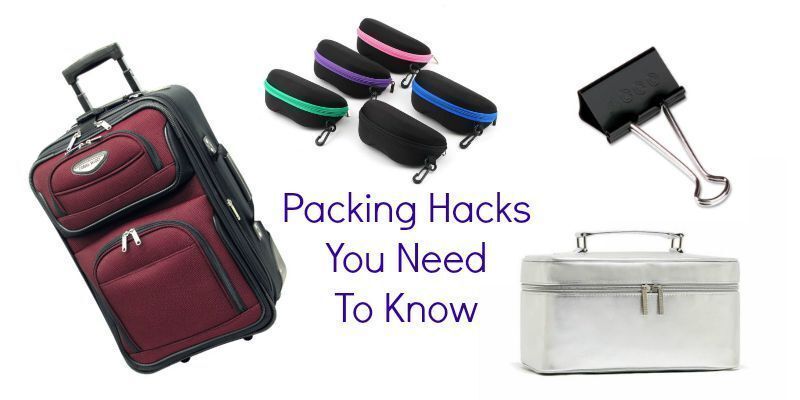 Have you ever scraped your fingers by reaching in your toiletry bag and getting a cut from your razor? I have. Have you ever opened up your toiletry bag once you reached the hotel, and your shampoo has exploded onto everything else? This has definitely happened to me more than a couple of times. Here are some genius packing tips that will make your packing and travelling experience much easier!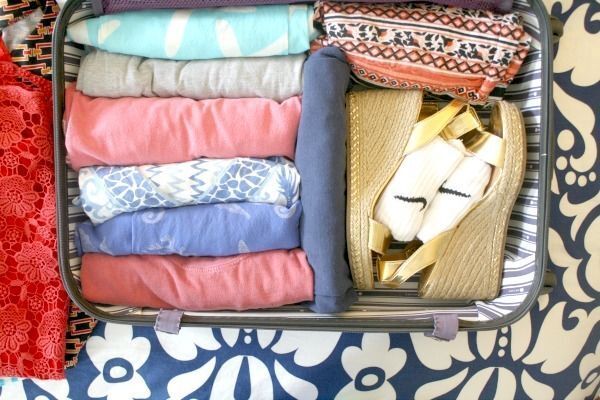 12 Packing Tips You Need To Know
1. Prevent finger scrapes from your razor by clipping a
large binder clip
over the razor blade. This will save you from going through all of your
plasters
on the first day there!
2. Don't you hate it when your shampoo explodes in your
toiletries bag
? Take the tops off of your bottles, wrap a cut square of saran wrap over the top, then place the cap back on securely. This will prevent those unwanted spills.
3. Thread your necklaces through
straws
to prevent tangling. This really works people!
4. Place your jewellery in between two press n seal sheets to keep everything in place.
There are so many uses for press n seal, the list is endless.
5. Store cords and cables in a
glasses case
. How genius! Compact and secure and I always have extras laying around.
6. How to stop your shirts getting creased? Lay clothing inside dry cleaning bags. I do this every time I go somewhere, and it really helps.
7. Roll your clothes instead of folding. This is a real space saver.
8. Wrap a
shower cap
around your shoes to keep everything else clean. If space is an issue, use the empty space inside your shoes for rolled up socks and other small items.
9. Place your shoes at the bottom of your suitcase. They are most likely the heaviest item to pack, and you don't want your luggage to be top heavy and tip over. I wish I knew this one years ago.
10. All of the
luggage
looks the same at the terminal? No need to wonder which bag is yours. Tie a colourful ribbon or old scarf around yours so it's easy to spot at the carousel.
11. Protect breakables such as glass fragrance bottles by slipping them into socks before packing them.
12. Store your
bobby pins
inside an old Tic Tac box to easily keep track of them. Optional: decorate the box with your favourite
washi tape
. That way, no one will say it's theirs.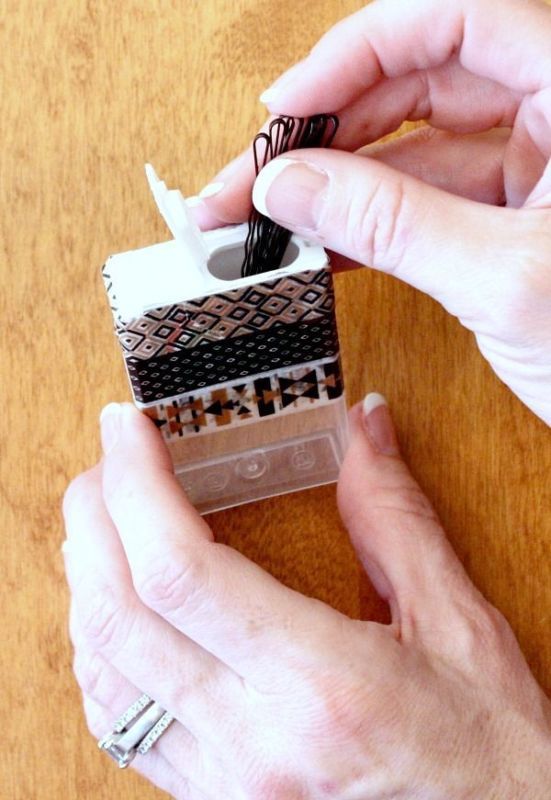 Check out another helpful Guide:
These days, traveling is stressful enough. It's a hurry up and wait game. You are either waiting in security lines, or rushing to your next gate to make your connection. Am I right? I do have a travel checklist for myself and our family. I want to make sure I have
packed all the essentials
in order to keep some sort of sanity while traveling.