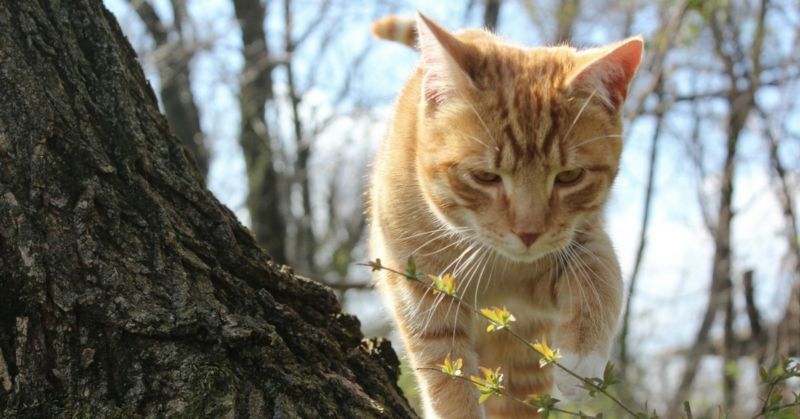 Pet lovers know that our furry friends love the garden. Being outdoors with you, enjoying the sunshine, exploring the plants, and having a nibble or two make for just about the best day a pet can ask for.Some beautiful garden plants can have terrible consequences for pets, but these can be avoided. Knowing which plants can have serious consequences for dogs and cats allows you to choose to remove those from your landscape and keep them safe.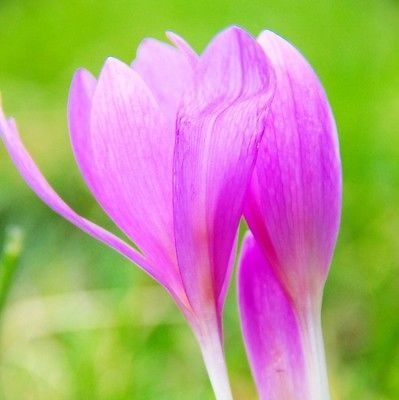 Bulbs: Tulips, Daffodils, Hyacinths, and Autumn Crocus
While there are many other bulbs in the garden that will cause some digestive discomfort for pets, eating the bulbs of tulips, daffodils, hyacinths, and autumn crocus can be very dangerous to pets. When you are planting these bulbs, be careful if your pooch is an enthusiastic digger who likes to help in the garden. Plant seasonal annuals in the soil above the bulbs so squirrels don't uncover them for your pets to find or skip planting them all together if your pet is likely to find and eat the bulbs.
Plant this instead:
Calendula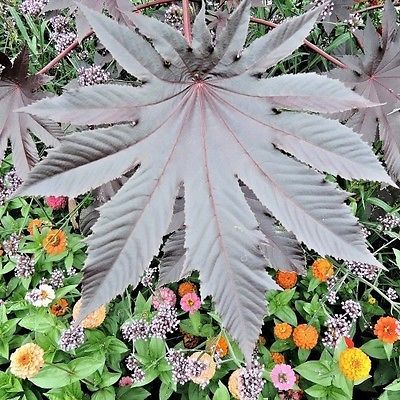 Castor Bean (Ricinus communis)
Castor Bean is not as common of a garden plant as some of the others on this list, but the risk of death is high so it is worth noting. Castor bean plants contain ricin and just a small amount can have serious consequences for your pet. It is part of the spurge family, Euphorbiaceae, which is commonly found in home gardens and is also considered toxic to pets, although not as severely.
Plant this instead:
Scarlet Runner Beans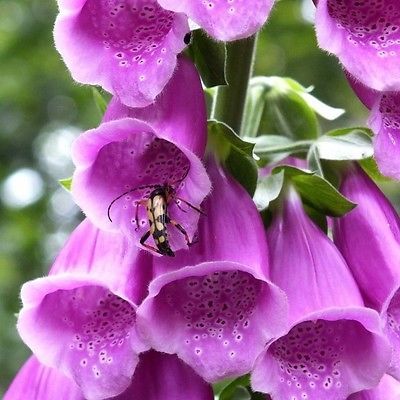 Foxglove (Digitalis purpurea)
Foxgloves are poisonous to both dogs and cats (and humans too). They are beautiful plants best left out of the garden as ingestion can be serious, causing cardiac arrhythmias, vomiting, diarrhea, weakness, cardiac failure, and even death.
Plant this instead:
Catmint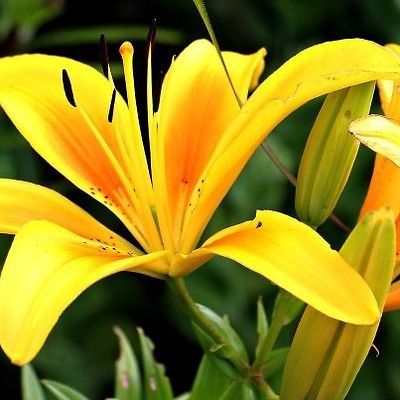 Lilies (Lilium)
Tiger Lilies, Daylilies, Asiatic Lilies and other lilies in the Lilieae family are extremely toxic to cats. Ingesting the petals or even licking pollen off of their fur can have serious consequences like kidney failure. If you have lilies and notice that your cat has been eating them, bring the cat to the vet immediately for help. Better yet, if you have cats, get rid of your lilies.
Plant this instead:
Roses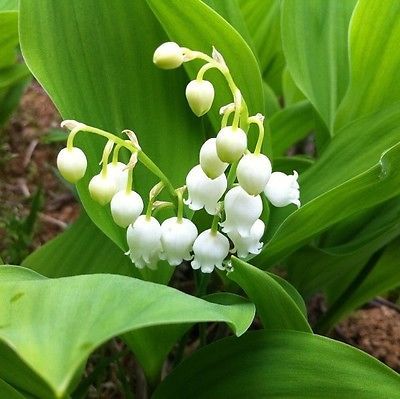 Lily of the Valley (Convallaria species)
All parts of lily of the valley are toxic when eaten, the roots, leaves, flowers, and berries. If you suspect your dog has eaten lily of the valley, symptoms could include vomiting, diarrhea, low heart rate, cardiac arrhythmias, and seizures.
Plant this instead:
Phlox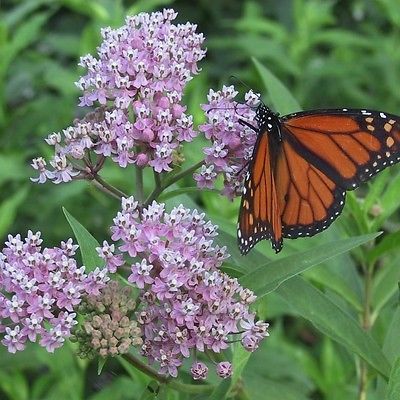 Milkweed (Asclepias)
While we love milkweed for Monarch butterflies, it can be bad for pets. Like Lily of the Valley, Oleander, and Foxglove, Milkweed contains cardiac glycoside toxins that can cause serious heart problems for pets.
Plant this instead:
Bee Balm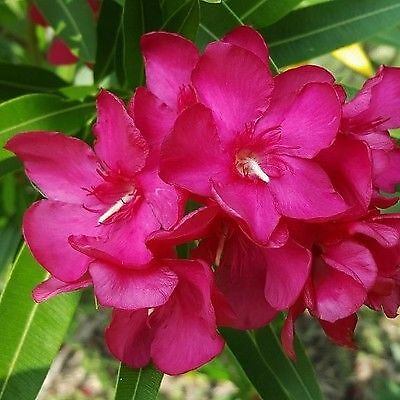 Oleander (Nerium oleander)
Oleander is extremely poisonous and can be fatal if ingested by pets. Ingestion produces severe digestive upset and can affect the heart.
Plant this instead:
Gardenia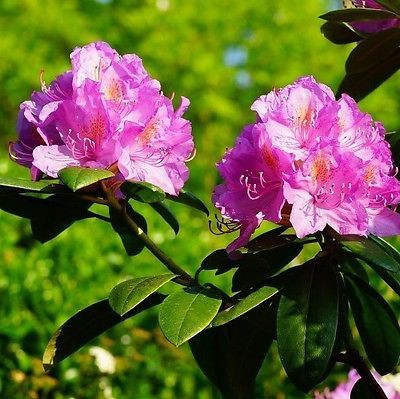 Rhododendrons / Azaleas (Rhododendron species)
If your pet has eaten rhododendron or azalea leaves, even just a few, take the pet to the vet immediately. All parts of the plant are poisonous and ingesting a large amount can be fatal.
Plant this instead:
Camellia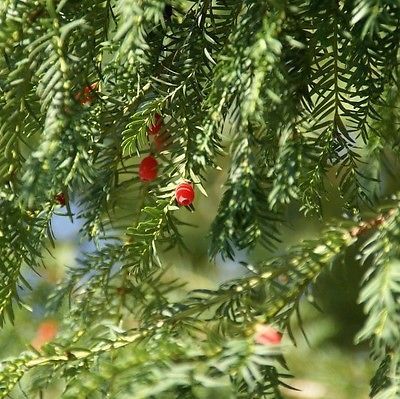 Yew (Taxus baccata)
All species of Taxus are toxic to both cats and dogs. The berries may look enticing to them so if you have berry-loving pets, yews are not for you.
Plant this instead:
Blueberry Bush
There are certainly other common garden plants that are poisonous and could have severe consequences. Please look up the plants in your home garden to be sure that you are providing a safe environment for your pets.

Of course, it is impossible to watch them at all times and we can hope that with our guidance they stay away from things that make them sick. If you notice your pet acting out of the ordinary, perhaps more aloof or more cuddly, drowsy, drooling, or with diarrhea, it is worth taking them to the vet immediately to see what could be the cause. You know your pet best, and only you can help them when they need it most.