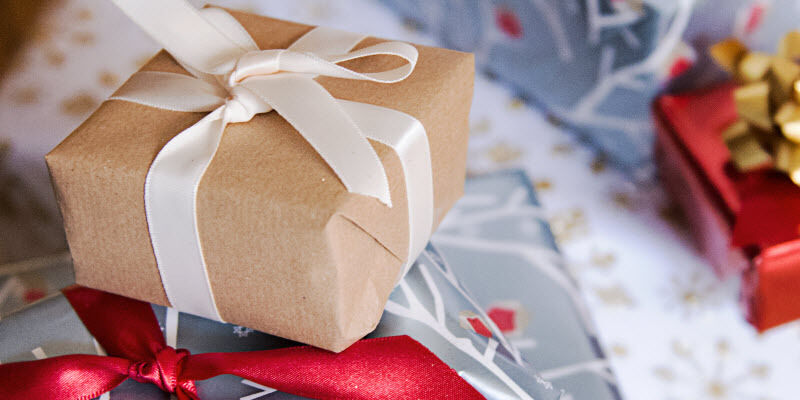 Gifts to make any Land Rover owner happy this Christmas
Just like kids all around the world, Land Rover owners look forward to Christmas time with great anticipation. Buying Christmas presents for Land Rover owners should be simple, get them something they can bolt onto it or else get them something that might be useful while they are out and about exploring in them. To help make the buying process as stress free as possible we have identified twelve gifts which we think will be a hit this Christmas.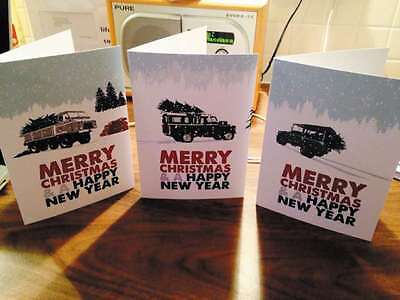 Retro cards
Fewer folk send Christmas cards these days but if you want to impress the Land Rover lover of your life, then send them one of these cool retro cards.

RRP: tba


Metal transformer
Winter means salty roads and salt means bucket loads of rust. Winter means salty roads and salt means bucket loads of rust.
Metalmorphosis
will not only neutralise the rust, it will also provide you with a cured and primed surface, ready for the paint job.
RRP:
250ml/£6.95, 500ml/£10.95, 1Ltr/£18.95
Chunky beanie
Everybody loves the
chunky knit beanie
. You can wear it while fishing in the rain or if attending a Bear Grylls talk at the Royal Geographical Society in London. Hot head guaranteed.
RRP:
£12
VIRB Elite
The
VIRB Elite Sports
(includes camera of course) bundle from Garmin is perfect if you are packing the Land Rover for a skiing or snowboarding trip this winter. The various mounts have been designed to go onto boards and helmets but can just as easily be fixed to Defender bumpers and wings, so you can capture some pretty insane off-road footage. Includes camera, Low Profile Helmet Mount, Small Tube Mount (pole), Mount Base Kit (curved and flat) and 16GB micro SD card.
RRP:
£329.99
Defender snow cowl
Some say people only fit these
snow cowls
to look cool. The cowl is supposed to prevent snow, leaves, sand or mud from entering the heater intake as this will negatively reduce it's performance. Made from sturdy plastic. Available in right and left-hand versions.
RRP:
£26.52
Pro Booster
The
Pro Booster 800Li
can jump start petrol engines up to 5 litres and diesel engines up to 3.5 litres. Best of all is that it is small enough to fit in the car glove box. Can also be used to charge a variety of electronic equipment. Folk stuck without battery power will think you are Santa Claus when you help them out.
RRP:
£188.75
Barbour Carraw
One of the coolest collaborations of this autumn is the one between Land Rover and
Barbour
, the classy country clothing manufacturers. They are best known for their wax jackets and we have gone for the modern look of the functional Carraw jacket. We liked the hand warmer pockets. Good enough for important meeting or if watching rugby in the rain.
RRP:
£299
Snatch strap
Christmas is a time for getting stuck due to the adverse weather. A
snatch strap
has to be the most effective way of helping somebody that is stuck. This bright orange 9m long strap uses the kinetic energy, that is stored when under tension, to extract a stuck vehicle. Simple but works very well.
RRP:
£30
Defender Cubby Box
After many years the
Exmoor Trim
has been given a facelift just in time for Christmas. The tough twin cup-holder is new and the revised mounting point position means it won't interfere with your gearing.
RRP:
£70
Defender demisters
Anyone that has owned a Defender will know that the windows do mist up rather badly, especially in the cold. This is due to the terrible airflow. The quick and easy to install
demisters
direct the air to where it is needed the most, the windows of course.
RRP:
£59
Classic Stanley Flask
If you drive a classic Land Rover then you need a
Stanley Classic Vacuum Flask
. Founded over a hundred years ago these flasks have a reputation for being able to take a knock or two.
RRP:
£26
Land Rover Defender
Land Rover might make vehicles that cost five times more than the basic hard top
Defender
90, but they don't have the same presence or attitude. Once production ceases at the end of the 2015 these will become collector's items. What are you waiting for?
RRP:
from £23,100