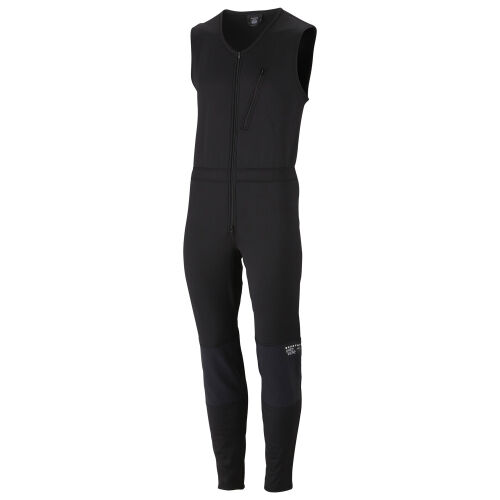 When taking part in sport or exercise , it is essential to make use of the correct clothing and equipment. This enables the body to receive the maximum benefits from the activity and accessories can help prevent injuries, provide comfort and more.
Thermal bodysuits can be an important aspect of many sports and exercise routines as they provide thermal insulation and water protection – making them perfect for sports and activities such as cycling , paragliding, water sports and more.
When looking to buy a used thermal body suit, use this guide as a reference and consider the factors that are important to making the right purchase – such as size, shape and type of suit.
There is a wide range of exercise and sport equipment on eBay – such as thermal bodysuits, trainers , t-shirts and many more.
What is a Thermal Body Suit?
A thermal body suit is a large, one-piece item of clothing that is worn when taking part in various different sports or activities. They provide protection from the elements and help the body maintain a comfortable temperature despite external conditions.
Usually made from stretchable fabric, they can be worn as a main item of clothing or underneath other layers. Their light weight allows for comfortable and unrestricted movement unlike many items of conventional clothing.
When to Wear a Thermal Bodysuit
Thermal bodysuits provide more efficient body insulation than regular clothing – making them ideal for many different environments and activities. These include:
Cold weather
Outdoor activities
Ballet and dance
Winter sports
Working outdoors
Benefits to Wearing a Thermal Bodysuit
There are various benefits to wearing a thermal bodysuit when training or in the cold outdoors. Such as:
· They provide comfort when active due to the flexible material.
· They do not restrict movement of the body like regular clothing can.
· They can be worn, undetected, under other items of clothes for extra warmth.
· Bodysuits can be used for a wide range of activities.
Types of Bodysuit
There are different variations of bodysuit on the market and each can help body conditions in a range of different sports and activities.
Thermal bodysuits
Bodysuits for water sports
Silk bodysuits
· Streamlined bodysuits for skiing
Why Buy a Used Bodysuit?
When looking to purchase a thermal bodysuit, it is possible to buy them brand new or as a previously used item of clothing. Whilst both options have their advantages, buying a used bodysuit can be an affordable first time option for anyone that has not used one before.
Body suits are durable and maintain their functionality and shape for a long time – making them a great investment for the active person as they require little maintenance or replacement.
13 Factors to Consider When Buying a Used Thermal Body Suit
When purchasing a used thermal body suit, it is important to take some time to consider certain factors. These will ensure the correct purchase is made and minimise any potential problems in the future.
1. Bodysuit Type- There is a range of bodysuits available and each can be designed for different uses and sports. Consider what they will be used for and check the items description for the manufacturer's recommendations.
2. Size- It is essential to purchase the correct size thermal bodysuit as not doing so could reduce its effectiveness. Bodysuits are generally made from flexible and expandable fabric but using one that is too big, for example, could hinder sporting performance.
3. Height- When considering the size of a bodysuit, take into account the necessary height that is required. Take a note of personal height and compare it to the information on the product or product listing.
4. Body Shape- Take body type into account as many factors can influence the correct clothing to buy – such as height, shoulder width, chest size and more. Whilst many bodysuits may be suitable for many body types, be sure to read the product specifications before buying.
5. Sex- There are different bodysuits available to suit both men and women due to the difference in body shape and uses.
6. Colour- The colour of a bodysuit can be an important factor to consider – especially if it will be worn underneath regular clothing. Discrete colours are available to ensure the thermal layer does not stand out.
7. Hand Covers- Some bodysuits have hand covers for additional protection against cold weather. These are ideal for cold winter months when there may be high winds, frost and snow.
8. Thickness- Take into consideration the thickness of the material and decide if it is appropriate for the conditions it will be under. For example, if the material is thick, it may be necessary to consider a larger size.
9. Crotch Region- Ensure that the bodysuit is a comfortable fit – including in the crotch region. Flexibility and comfort Is essential and this will avoid restriction and possible irritation. For men, there are thermal bodysuits available with padding in this area – providing additional support and comfort.
10. Accessibility- Thermal bodysuits come equipped with features such as zips and layered material for easy toilet use. It is important to make sure this aspect is suitable to avoid problems or discomfort.
11. Condition- When looking to buy any used clothing item, be sure to check the condition of the product. Take note of any defects or issues with the material and decide whether it would affect performance.
12. Quantity- Consider how many thermal bodysuits are required. More than one may be necessary due to washing or different uses.
13. Price- Be sure to shop around in order to find the best priced deal on used thermal bodysuits. If purchasing with eBay, be sure to compare products from different sellers and consider how much time is left to run on an auction if necessary.
Additional Exercise Equipment
Purchasing a bodysuit is an excellent idea when looking for insulation and protection from the elements when exercising. It is also possible to maximise health and fitness benefits further with the addition of other tools and accessories.
There are many other items of clothing and equipment that can aid performance and comfort. Some of which include:
· Specially designed clothing such as shorts and t-shirts
Where to Buy Used Thermal Bodysuits
eBay has thousands of different exercise and clothing products, ranging from thermal bodysuits to specially designed products such as trainers, shorts, t-shirts and more.
eBay sellers are renowned for their reliability and the competitive prices provide buyers with excellent value for money. eBay also has flexible payment options, making it even easier for shoppers to purchase the right product.
You can access eBay's range of exercise products and sporting equipment by visiting the Exercise & Fitness portal. From there you can search items such as ' thermal bodysuits ' ' gloves ', ' t-shirts ', ' trainers ' and many more.
Search boxes are also present on every eBay page for quick access to the marketplace. Many buyers use this tool if they already have a clear idea about the item they wish to buy.
If deciding to go ahead and buy from eBay, remembering a few tips will ensure a smooth and safe transaction:
· Always read the item description carefully – including its features and any conditions that it comes with.
· Ensure the delivery terms are acceptable - If it is a 'collection only' listing, make sure it would be possible to travel to collect the item from its location. Similarly, acknowledge the postage costs on the product.
Look out for Top Rated Sellers that have four or five star ratings - meaning they have consistently provided excellent service.
· Be sure to review the seller and leave a feedback rating in order to help maintain eBay's reliability and make future purchases even easier.
eBay has various purchasing options – you can 'Bid', 'Buy It Now' or put down your Best Offer to ensure you don't miss out on the product. eBay users are protected by the Buyer Protection Program.
Conclusion
Thermal bodysuits have various functions that are designed to help the user gain the maximum benefit from their exercise or sport. They provide insulation from the cold, protect against the weather, help maintain a healthy body temperature and provide extra comfort.
Different variations are available to suit different uses and these can be used in cycling, running, training in a gym and many other sports. They can also be worn as either a main item of clothing or underneath outer layers for added warmth.
When shopping for a used thermal body suit, use this guide as a reference and consider the key factors that make for a comfortable and effective bodysuit. Decide whether the product meets the requirements and shop around online to find one at a price that is within the desired budget. Remember to read reviews of the product as discovering others' experience is always invaluable.
eBay generally provides exercise equipment such as thermal bodysuits at excellent rates and if deciding to go down this route, usingPayPal will ensure a quick and safe transaction.