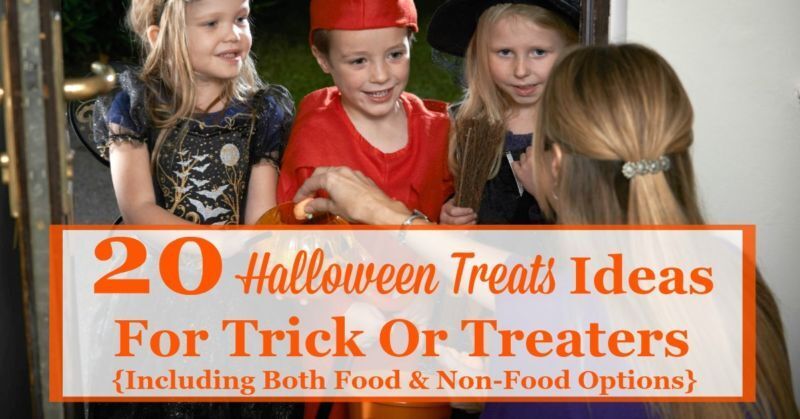 As it gets closer to Halloween night are you beginning to think about what you'll give out to the trick or treaters who come to your door? There are lots of things to consider when deciding what Halloween treats you'll provide, including cost, how simple it is to do, and whether the recipients will like what you give. I've listed 20 ideas for you, that you can choose from, including both food and non-food options, so everyone can be happy and have fun during this holiday celebration.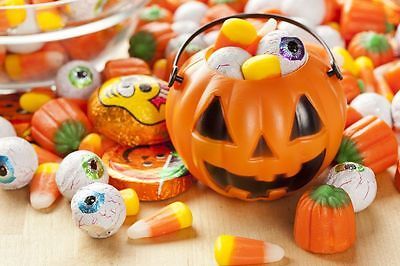 Sweets & Other Food Ideas
The first thing many people think of when they think about Halloween treats is sweets. I've got several sugary ideas for you within the list, but in addition I've also provided several non-sweet options for those who want to give out food, but not give out so much sugar.
The key with any type of food treat is to make sure that it is easy to give out, and is safe for the recipient. Make sure to give out treats that are individually packaged, and kept in their original packaging. Unless you're giving treats to your own children or to a few kids you know, other trick or treaters' parents will most likely throw away, for safety reasons, any homemade treats, so don't waste your time and money making them. Instead, I've got some ideas below for making your shop-bought treats a bit more festive, yet still safe to give out on your door step.
1. Suckers and
lollipops
. Make sure they are individually wrapped. To make them a bit more festive, if you want, keep the wrapper on, but cover the wrapper with some white tissue paper, and tie at the base with a piece of string, to make sucker "ghosts."
2.
Chocolates
, with and without peanuts. Because of the prevalence of peanut allergies amongst kids and adults, it is nice if you choose to have any type of sweets with peanuts (with or without chocolate also added) that you also provide a nut-free option.
3.
Variety bag
of non-chocolate sweets, letting the trick or treaters choose which one they prefer. I suggest, if you choose to give sweets, that you provide at least one type of non-chocolate as an alternative for those who don't like chocolate.
4.
Candy corn
. You either love this or you hate it, but you can't deny it screams Halloween.
5.
Halloween themed sweets
, with cute pictures of witches, goblins and vampires on the wrappers. There are also individually wrapped marshmallow ghosts and similar items that will also be holiday themed.
6. Mini pretzels in individual sized bags.
7. Small bags of microwavable popcorn (unpopped, of course).
8. Granola bars or fruit bars. You can make these have more of a Halloween theme by tying a spider ring, or something similar (see below in the non-food options) to each bar with a piece of orange or black string.
9. Unpeeled small oranges. You can make these look like little Jack-O-Lanterns by drawing faces on the peel with a Sharpie. So cute!
10. Mandarin orange fruit cups. You can also make these look like carved pumpkins by drawing faces on the plastic peel off top with a Sharpie. Adorable!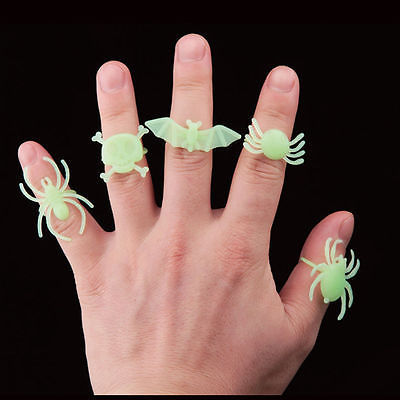 Non-Food Treats Ideas
There are lots of reasons you might like to provide non-food Halloween treats to the trick or treaters who come to your house. Some of the most common reasons include concerns about food allergies, and/or a wish to do something a bit different and unique. Here are some Halloween sweet alternatives for you to choose from.
11.
Halloween themed rings
, like those shown in the photo, are fun for everyone.
12.
Glow sticks
, especially those that can be worn as necklaces or bracelets, can be worn right away with kids' costumes, and are noticeable as it gets darker as they trick or treat.
13.
Mini bubbles
, in small containers. If you are filling your own small containers you can get a great
recipe for bubbles using glycerin here
.
14.
Temporary Halloween themed tattoos
. These typically come in sheets, so make sure to cut them into smaller sizes to give out individually before the trick or treaters arrive.
15.
Halloween themed pencils
or
rubbers
. Kids always need more pencils for school, or more rubbers for those pencils, so this is both festive and practical.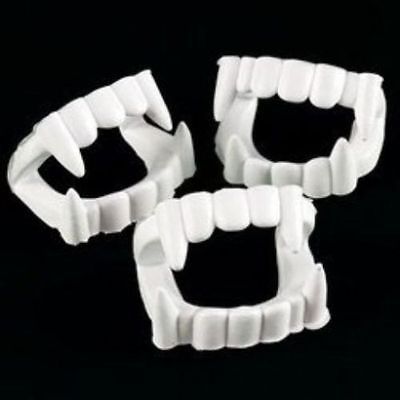 16. Mini tubs of
Play-Doh
. They even make these in Halloween themes these days.
17. Small boxes of crayons, plus Halloween colouring pages.
18. Lip balm. If you're giving these out only to people you know here's a great
homemade recipe using Kool-Aid for colour and flavouring.
19.
Halloween stickers.
20.
Plastic vampire fangs
. My kids always love getting these and have great fun playing with them each year.
Are there more Halloween treats you like to provide to trick or treaters that I haven't listed? If so, I'd love to hear your ideas and suggestions below in the comments.
In addition, don't miss even more tips and tricks I've shared by
following Household Management 101 here on eBay.
Here is another of my guides below. (Check my profile for the full listing).