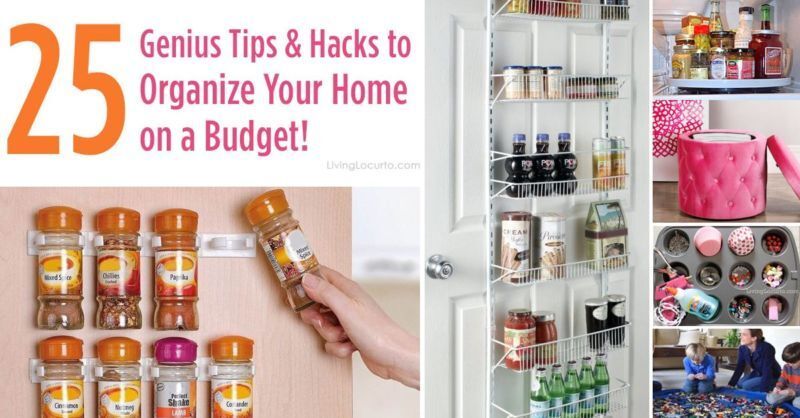 Add a caption
25 Genius Tips and Hacks to Organize Your Home on a Budget by Amy Locurto of LivingLocurto .com
A clean home makes a happy home! Ring in the new year by achieving your goals of a clutter free home with these simple organisation tips that won't break the bank. From kitchen organisation ideas to jewellery storage tips, you're sure to find a few great ideas that will help keep your home tidy and give you some extra space.
Be sure to check out my
Organisation Collection
for even more ideas.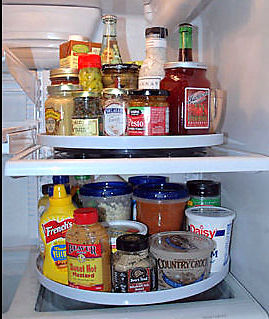 Kitchen Storage Tips
Use a Lazy Susan turntable in the refrigerator to save space.
Hang pots and pans from the ceiling.
Save drawer space by using a magnetic rack to store knives.
Keep sugars and flour in stackable bins.
Use re-usable chalkboard labels to label containers.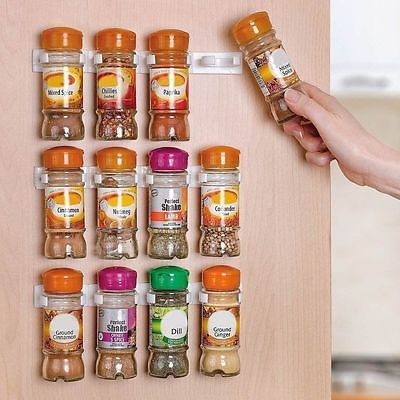 Kitchen Cabinet Storage Ideas
Stick spice jar clips to the inside of a cabinet door to save shelf space.
Use a handy pantry door hanger to store food and kitchen supplies to save space.
Add attachable wire shelves in your cabinets to add more shelf space.
Store foil and parchment paper inside of a magazine rack. You could even attach the rack to the inside of a cabinet door to save shelf space.
Use small tension curtain rods as a divider for cookie sheets or plates.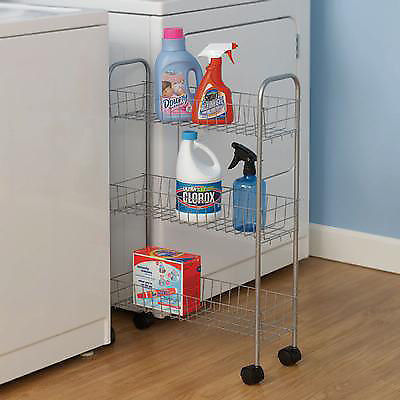 Laundry Room Space Saving and Organising Ideas
Save space with a small ironing board on top of your dryer or hanging on your laundry room door.
Store detergent, cleaning supplies and more with a rolling rack on the side of your washer or dryer.
Hang mops and brooms on the wall with a handy wall organiser.
Use a small basket on the dryer to keep odd socks and other small items.
Get extra space and organised with a 3 bag Laundry Sorter with Folding Table.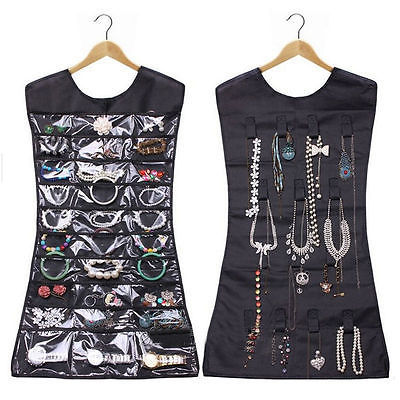 Organising Ideas for Jewellery and Handbags
Use over the door hooks to hang handbags.
Turn any glass bottle into storage for bracelets and ponytail holders.
Use old muffin tins to organise jewellery inside of a drawer.
Store jewellery on pretty hangers or in a mirrored door jewellery cabinet.
Use a shoe organiser to store jewellery or other bathroom items on the back of the bathroom door.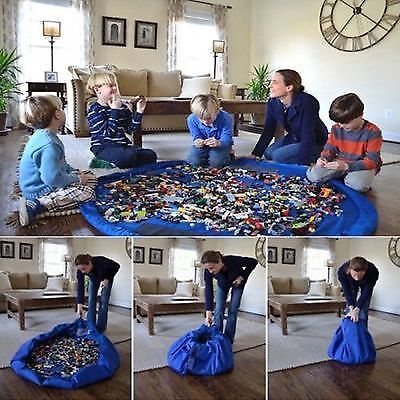 Playroom Organisation Tips
Use a large storage bag play mat to keep Lego and other small toys under control. When your kids are done playing, easily pull the bag shut and put the bag away for later.
Store blankets or toys inside of an ottoman.
Designate a few closet shelves just for board games.
Put computer game console cables in a storage container to hide them.
Label cords and cables with Washi tape. Just wrap the tape around a cord and label it with a Sharpie.
More Tips!
You might also like these genius tips & ideas...
Add a caption
25 Genius Tips and Hacks to Organize Your Home on a Budget