(Modified slightly from my article on TheFetishistas.com)
The question comes up on latex forums with alarming regularity: "Do you know xxx.com? Are they legitimate? They have very nice things."
Usually almost at first glance, the site will set off warning bells to anybody who's shopped for latex long enough. But to newcomers with no point of reference, the clothing may appear too good to pass up.
There are three ways in which you can generally spot a knock-off or scam site. Check out the telltale signs below, and for fun, test onsexiw.com, latexcatfish, milanoo, or any number of eBay shop sites.
Office Lady Uniform
Enter the words "office lady" in the search field of the site. If it shows up, you more than likely have a Chinese knock-off site.
Size chart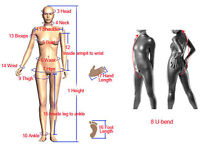 The size chart shown above is also a dead giveaway of a Chinese knock-off operation. If you see it, you're on a copycat's site.
Heads cut off/Faces blurred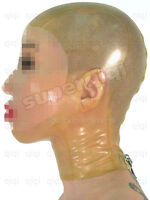 Some websites automatically crop thumbnails so models' heads don't show, but when you click through to the full-size image, the whole head should be visible. If it isn't, the image was almost certainly borrowed or stolen and the site you've found is a knock-off seller or scammer.
Other knock-off sellers obscure the faces (or oddly, only the eyes) when the stolen images are of recognizable models. Since there is no reason for a legitimate vendor to do such a thing, you can be certain the original image does not belong to the eBay seller.
Caution: there are exceptions to rule 3, where designers purposely show garments in a "look book" style without heads — such as on Kim West's Luxury Latex site. However, with a little practice, it becomes easy to tell the difference between a look book shot and a copycat's crop.