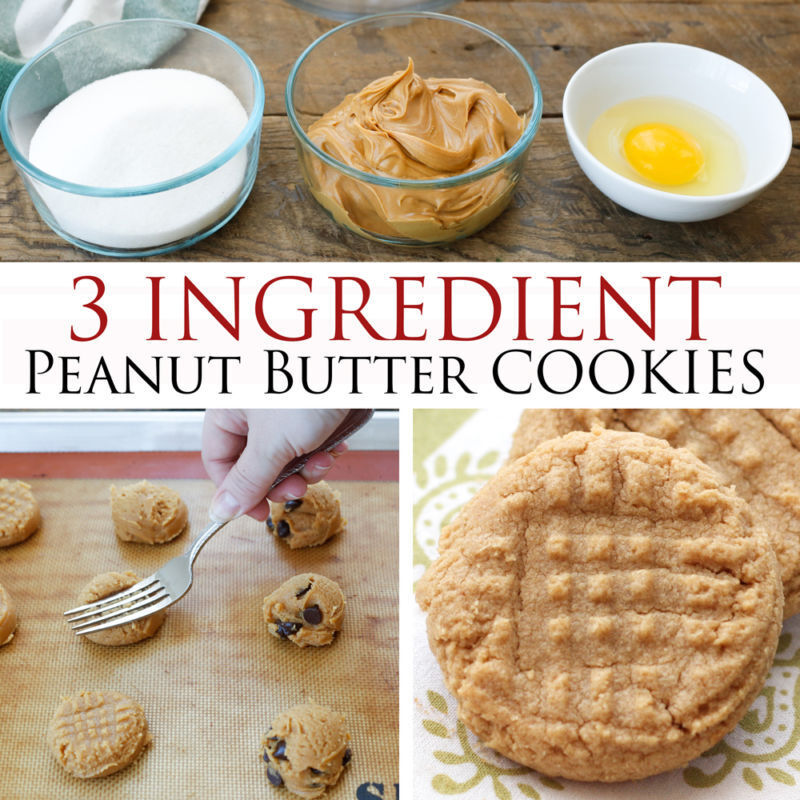 These chewy, dense, peanut butter cookies are an unforgettable memory from my childhood. The recipe is a classic; just an egg, a cup of peanut butter and a cup of sugar. After you've made them once, the recipe will be forever in your memory too.
Naturally gluten free and completely flourless, these peanut butter cookies are the simplest cookie recipe I've ever made. My boys have been making these cookies on their own for a few years now.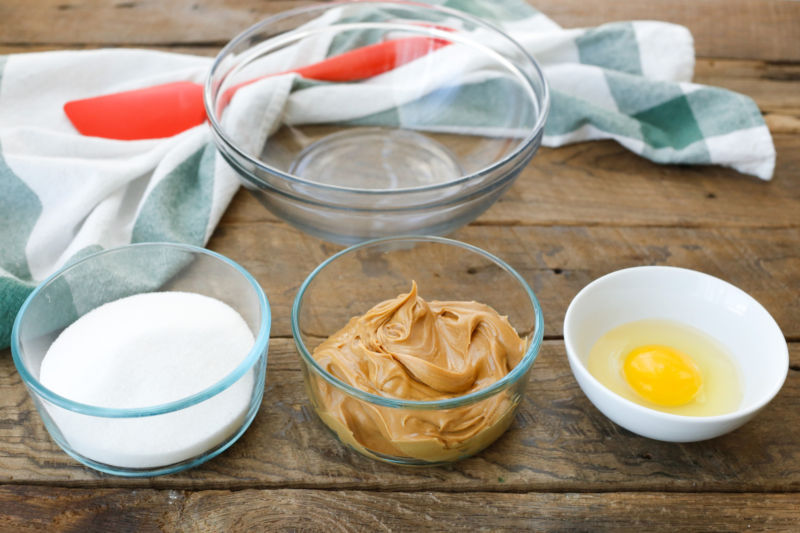 1 cup of peanut butter + 1 egg + 1 cup of sugar = Peanut Butter Cookies!

In less time than it takes to preheat the oven, you can have these cookies ready and waiting to bake. Feel free to add a teaspoon of vanilla, a pinch of sea salt or a handful of chocolate chips; the cookies are delicious as written or with the extra ingredients!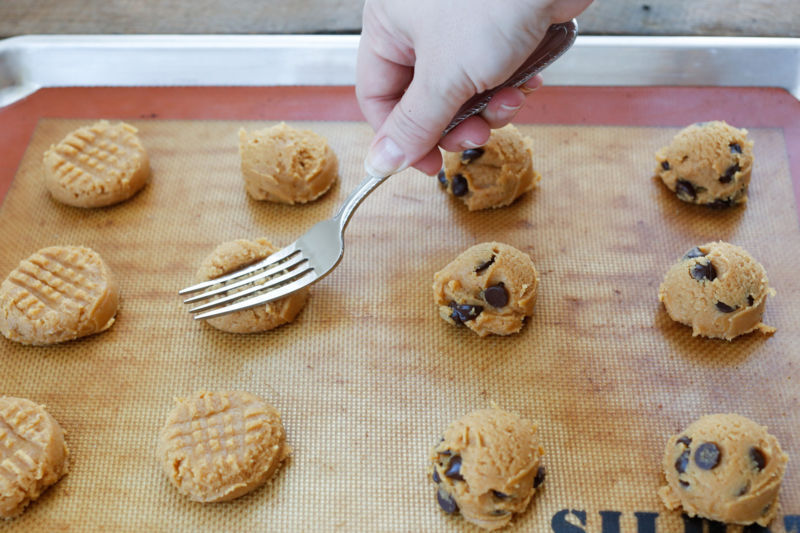 Old Fashioned 3 Ingredient Peanut Butter Cookies
Yield: 18 cookies
1 cup sugar
1 cup peanut butter
1 egg
Preheat the oven to 350 degrees.
Stir
the ingredients together until
smooth
. Scoop onto a parchment or Silpat lined baking sheet. Press down with the back of a fork and then press again from the opposite direction, to form the criss-cross pattern on top.
These cookies will not spread at all. Bake for 12 minutes and then let cool on the tray for 1-2 minutes before removing to a wire rack to finish cooling. Store in an airtight container.