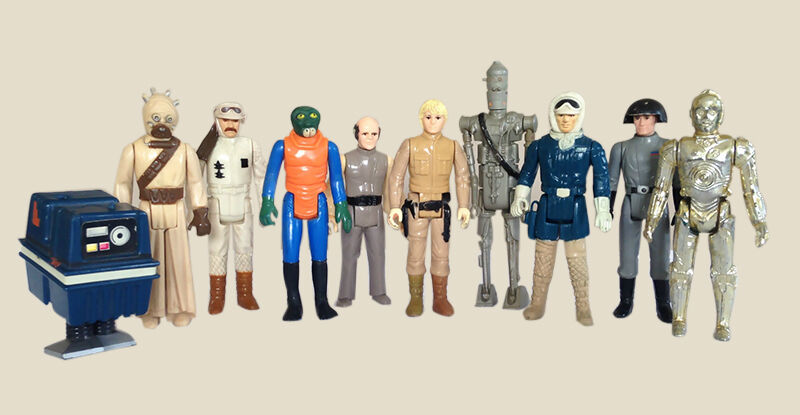 Vintage Star Wars figures make exciting collectibles for any fan of the series, and when those figures are rare and highly sought after, all the better. While there are dozens of highly collectible Star Wars figures, some take the spotlight as the rarest, most collectible figures ever made. Familiarising yourself with these top most sought-after vintage Star Wars figures helps you learn to recognise them so that if you see one, you can snap it up for your collection.
Double Telescoping Luke Skywalker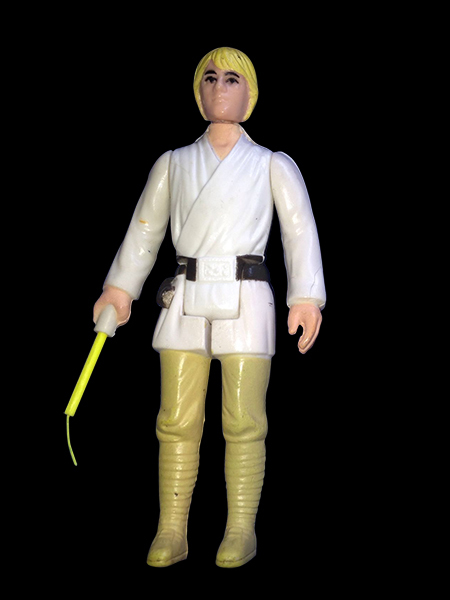 The double telescoping Luke Skywalker figurine is one of the rarer vintage Star Wars figures and one of the first made. Double telescoping refers to Luke's lightsabre, which pulls out to extend. Because the Kenner Toy Company, which made the figure, was not happy with the design, the lightsabre is now a single, solid piece of plastic, making the telescoping version extremely rare and valuable. Other telescoping figures include Darth Vader and Obi Wan Kenobi, and these are just as collectible and sought after as the Skywalker figure.
Boba Fett with the Star Wars Card
While the standard Boba Fett figure is not especially rare, the carded Boba Fett on a Star Wars card is very rare, vintage, and sought after. While 'The Empire Strikes Back' was in production, Kenner distributed mail-away Boba Fett figures from its magazine, but then later decided to offer Boba Fett figures in stores for anyone who did not get the magazine version. It released Boba Fett on the original 'Star Wars' movie card with the original art, before 'The Empire Strikes Back' came out. The next run featured 'The Empire Strikes Back' artwork, and the 'Star Wars' version is quite rare. The original rocket firing Boba Fett from the magazine is almost as rare, and equally as collectible and vintage.
Blue Snaggletooth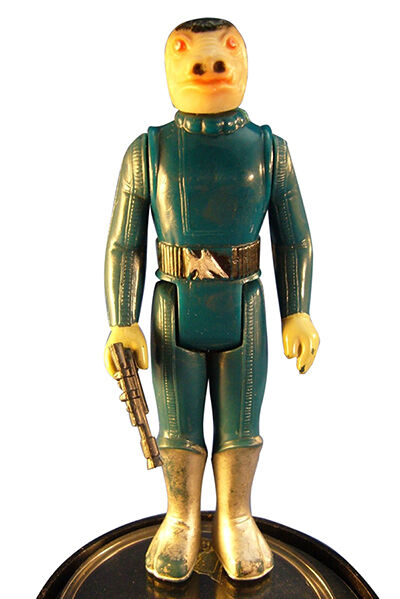 While it seems odd that one of the rarest and most valuable Star Wars collectibles was a mistake; that is actually how it happened. Blue Snaggletooth is the result of Kenner receiving a black and white photo of Snaggletooth's head for the mock-up, and having to make up the rest. The result was a tall figure wearing a blue suit. The company corrected the mistake and the rest of the figures feature Snaggletooth as shorter and with a red suit, making the Blue Snaggletooth even more valuable, and on the list of most sought-after vintage figures.