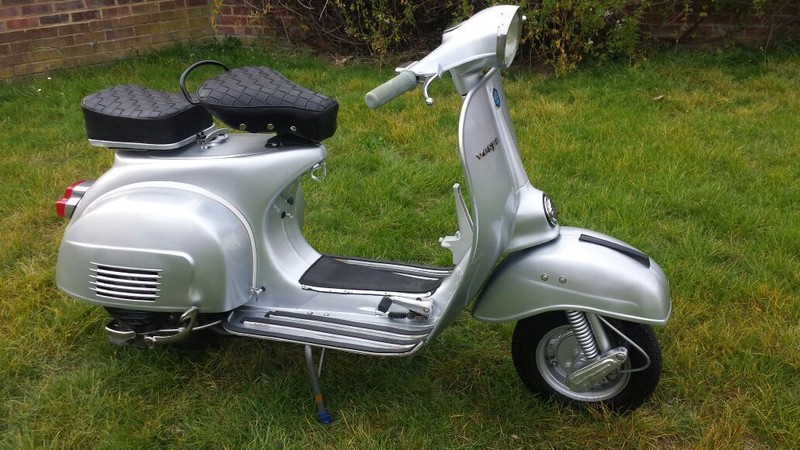 Add a caption
Vespa scooters gave mods the freedom to head down to London or out to the coast
Mod is the sharp-suited, image-obsessed '60s subculture that refuses to go away – but to be a true 'ace face' you need a vintage scooter.

Pull on a Fred Perry, listen to some soul and fire up one of these iconic mod scooters…. We'll also give you some tips on how to dress like a modern-day mod – think Olympian Bradley Wiggins and musician Miles Kane.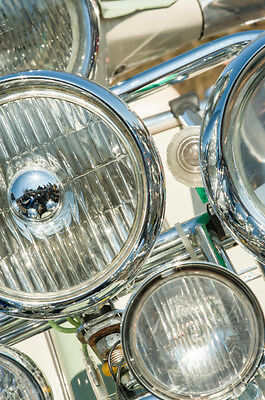 Mod – sharp suits and smart scooters
Although it's never gone out of fashion, the golden age of
mod
was the early to mid 1960's. Exclusive, elitist and tight-knit, they wore tailored suits and Fred Perry shirts, desert boots and handmade shoes. They swept away everything that came before.
Always, they travelled by scooter – whether to the coast or to a club. The scooter – quiet, neat, cool, fast and, of course, Italian – was the perfect mod accessory.
3 iconic mod scooters
We take a closer look at three of the most iconic scooters, which will make you want to don your Fred Perry t-shirt and Levis and become a true mod.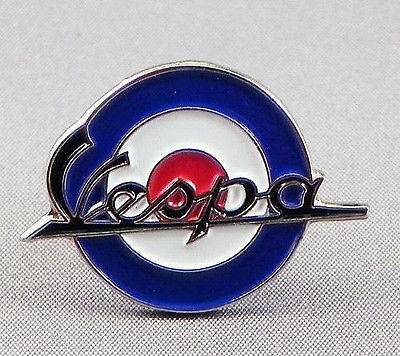 Add a caption
The Vespa GS 160 featured in mod flick Quadrophenia
1) Vespa GS 160
The
Vespa
GS 160 is by many seen as the ultimate mod scooter – manufactured from 1962 and made by Piaggio, its clean, curvaceous lines sit perfectly alongside the staples of the mod wardrobe.
It was more streamlined than earlier Vespas, with a narrower shape. It also carried a spare tyre beneath its cowl, and included a new glovebox behind the seat for stashing stuff.
Key features:
A redesigned engine, carburettor and cylinder.
Interesting fact:
The scooter rode by Sting in mod movie Quadrophenia was a more modern Vespa restored and modified to look like the GS 160.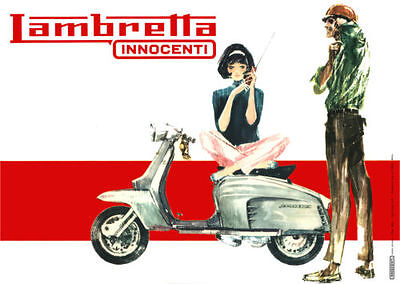 2) Lambretta TV 175 Series 3
This
Lambretta
is cherished by both mods and scooter enthusiasts, and is widely thought to be among the best scooters ever made.
Made by Innocenti from 1959, it has a more angular modernist look – all sharp angles and panels of colour. It features distinctive, elegant side panels and a longer floorboard for accommodating a passenger.
It also swaps a round headlight for an octagonal-shaped one.
With a slightly more powerful 175cc engine, you can reach around 60mph.
Key features:
Includes a disc brake on the front wheel. Also an ignition switch with a key and a light switch.
Interesting fact:
The TV 175 Series was among the first motorbikes to include a front-disc brake.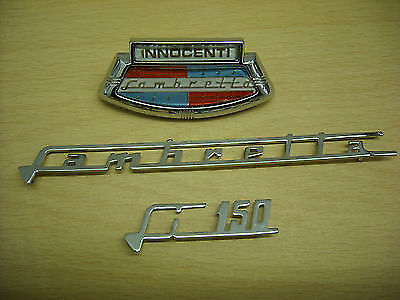 Add a caption
The Lambretta Li150 had a starring role in Quadrophenia
3) Lambretta Li150 Series 3

Known as one of Lambretta's all-time great scooters. The Lambretta Li150 was ridden by Jimmy Cooper in Quadrophenia – making it one of the best-known mod scooters.


It went into production in 1961 and also features sharp, clean lines – particularly on the floorboards and mudguards.

Its distinctive style differs from earlier Lambretta scooters. It is slimmer, with flatter cowls and more narrow leg shields. The headlight is round with polished alloy handlebar housings.

Key features: Narrower, slimstyle body work similar to TV series, dual or bench seat option, new exhaust.
Interesting fact: The actual Li150 from Quadrophenia was found in a dilapidated state in a front garden in Southsea, near Portsmouth in the early 1980's.
Prefer something more modern?
Both Vespa and Lambretta still make scooters today. The design from both manufacturers has evolved with the times, but still bears the hallmarks and history of the classic scooters from the 1960's.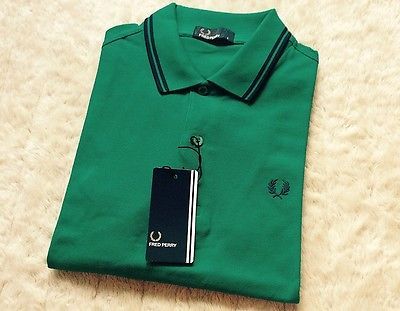 Now you have the scooter, get the look
The mod look – sharp, slim-fitting, clean and tailored – has endured over the decades and is one of the most powerful images of British youth culture.

The mod look centres on 3 things:

Italian-inspired tailoring: Tailor Cecil Gee designed the typical mod suit in the late 1950's. It was based on the cut worn in Italy at the time – short, boxy jacket and slim-fitting trousers. Fabrics such as mohair were very popular.

The Fred Perry polo shirt: The iconic Fred Perry is one of the strongest symbols of mod culture. In the 60's, mods wore these polo shirts on a Saturday afternoon, or when out for a midweek drink. They were never worn on a Saturday night.

Desert boots: Clark's desert boots recently celebrated their 50th anniversary – and they're as fashionable today as they were in 1963, when mods adopted them in their thousands as a key part of their wardrobe.