Wedges are a stylish and practical choice of shoes. They provide extra inches of height without the discomfort and instability of high heels. Wedges are versatile, so they work equally well for casual wear, a dressy ensemble, or an outfit for the office. Learning three ways to dress with wedges helps buyers to choose the right look for their lifestyle.
Casual Look With Wedges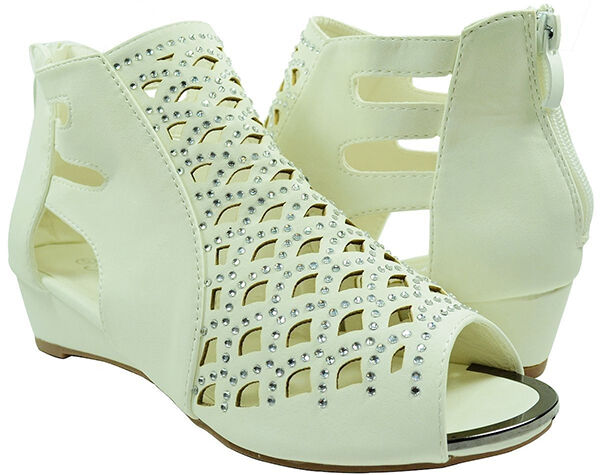 For a casual look, wear wedges with jeans in a cut to suit the season. In the summer, wedge sandals with capri cut jeans create a cool look. Skinny fit jeans draw attention to the design of the wedges. Flowing tops are a nice addition to the outfit because they make the body look longer, so when paired with wedges, the wearer appears taller. In the autumn, wear a long sleeved top with the jeans and add a boyfriend cardigan in a colour that complements the wedges. Accessorise with pendant necklaces and bangles that highlight any embellishments on the shoes.
Dressed-Up Look With Wedges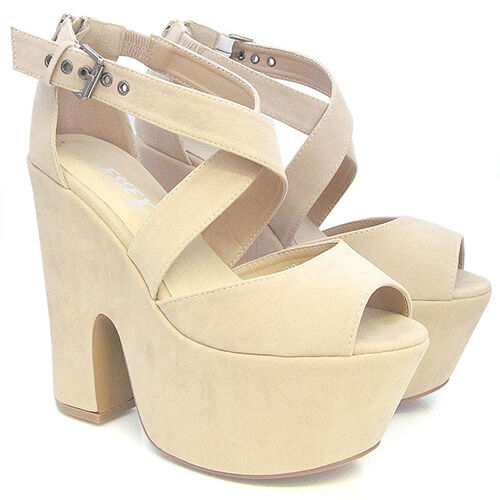 To create a dressy look, wear platform wedges or leather wedge boots. Pair these with a cocktail dress for an eye-catching look that is ideal for a club. A long bodycon dress looks great because its form-fitting structure creates a long, lean look accentuated by the wedges. Black wedges are an excellent choice and work well with many colours of clothing. Alternatively, wear a black dress with brightly coloured wedges. Long dangly silver or gold earrings and a matching necklace help to harmonise these looks.
Professional Look With Wedges
Black closed-toe wedges add height and sophistication to a black trouser suit and create a strong, highly professional look. For a less formal dress code, wear a pair of smart trousers or a knee length skirt with a blouse for a feminine look. Skirts allow the wearer to show off their wedges more than trousers. Studs and a small chain are simple accessories that maintain the professional look.