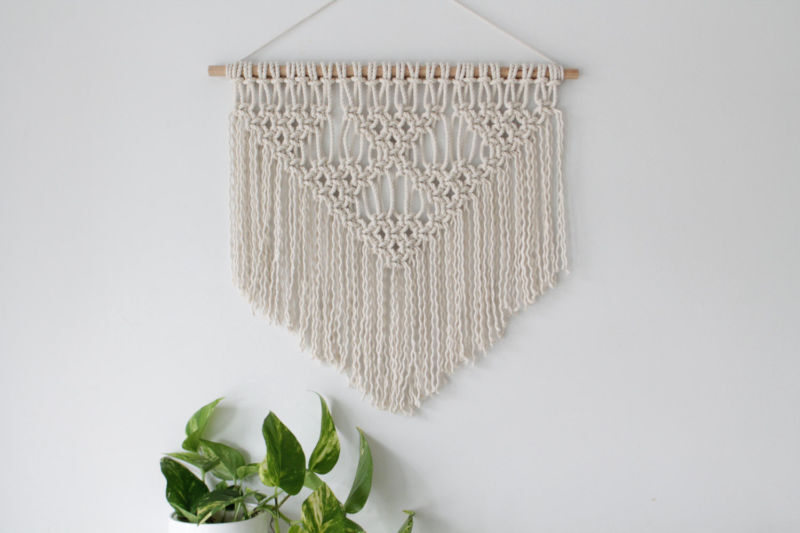 I was born in the 70s, and before I came along my mum was big into crafting, so there was amazing evidence of her maker ways in our home growing up. From incredible wall hangings to embroidered pillows, we were surrounded by some gorgeous creations. Unfortunately, somewhere along the way, she made the decision to let most of it go. Lucky for me, all those 70s crafts have made a comeback, so I can start creating my own collection to replace those we've lost.

The great thing about these 70s crafts is that they are pretty easy to learn in a weekend. Also, because they've made such a huge comeback in the last few years, you can find a lot of inspiration online along with local workshops so you can meet other crafty makers in your corner of the world.

Here are five crafts to get you started on your crafting adventures. One very cool thing about looking for crafting supplies here on eBay is that there are so many vintage patterns, books, and kits to get you started.

All of these would make brilliant holiday gifts, so get to making!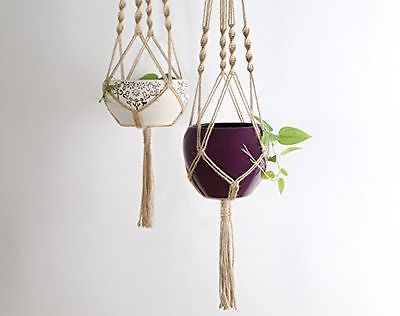 Macrame
From hanging plant holders to
owl wall hangings
, macrame is simply awesome. Imagine weaving meets friendship bracelets, macrame is all about making knots to create art.
There are lots of
books
and
kits
here on eBay to get you started. Also, if you just want to buy the supplies you need, like
cord
and
wooden beads
, and dive in, you can find some pretty easy DIY tutorials online. Two inspiring macrame makers I enjoy following on Instagram are Elsie Goodwin (reformfibers) and Emily Katz (emily_katz).
And if you're reading this thinking, "I love macrame but just want to add some to my home decor right now," eBay is full of
finished products
- vintage and new - to bring some joy to your home.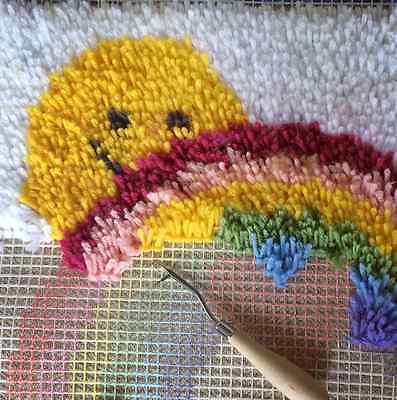 Latch Hook
Latch hook is a really simple craft that you can start right away. You use a
latch hook tool
to draw short pieces of yarn through a canvas.
Latch hook designs come in kits
with the design drawn right on the canvas so you know which colours to use and all the yarn you need. There are so many designs out there, from the silly to the majestic, so you are bound to find one that makes you happy and is perfect for a gift for a loved one.
Most kits do not include the latch hook tool, so be sure to add one to your basket when buying a kit. You can turn your finished product into a pillow, wall hanging, or even a rug. This can be a great craft to take with you for a long road trip. I keep my yarn in little
resealable bags
when traveling.
Growing up, I had two Sesame Street latch hook wall hangings in my room. And it's possible I'm on the hunt for the vintage kits so I can recreate at least one for my daughter. Right now, I'm working on
this vintage-inspired sunshine and rainbow kit
that will be a pillow for her "unicorn rainbow" bedroom.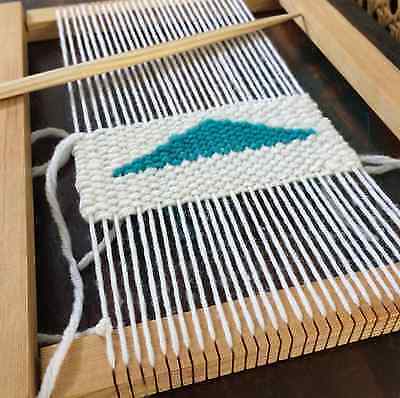 Weaving
Using a
hand loom
to weave coasters and wall hangings has become my go-to craft activity when I just want to unwind and take a break from working in my studio in the middle of the day. My six-year-old daughter is really enjoying it too and is working on her first wall hanging for her room in "colours of the sea." It's a perfect craft to work on side by side on a rainy afternoon.
There are so many great weaving books out there to get you started. Two that just came out by crafters I follow on Instagram: On the Loom by Maryanne Moodie and DIY Woven Art by Rachel Denbow. You can also find tutorials online.
I tend to like
wooden looms
. These lap looms are a good place to begin. And when it comes to yarn, I love supporting small businesses that
dye their own yarn
and
roving
.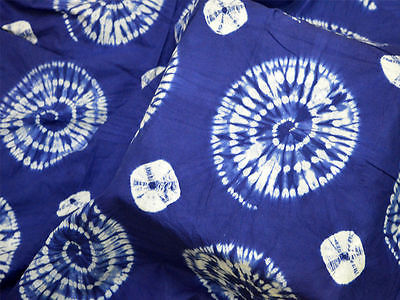 Dyeing
Tie dye-inspired crafts are in again, specifically using indigo dye or plants for natural dyeing. I'm a little obsessed with the
Shibori
technique. It is a Japanese dyeing technique where you twist or fold your cloth and then dye with indigo. Here are
some books
to get you started. You can also do a quick online search for some easy tutorials.
I'm thinking about making sets of napkins for family this Christmas. Other ideas include: tablecloths, duvet covers and pillow cases, and even clothing. Stick with natural fibers, like cotton, because the synthetics won't take the dye very well.
This is a great indigo dye kit
to get you started. And if you're interested in beginning to learn about plant dyeing, there are
some great books
to get you started.