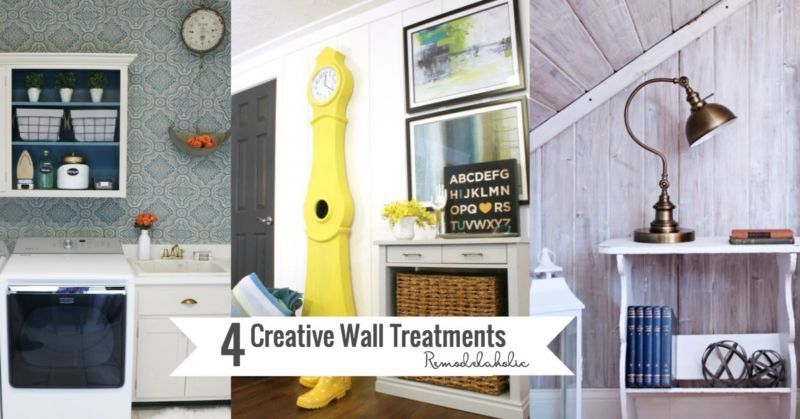 So, you suffer from boring wall syndrome. Don't worry! It is very common and most of us have the same issue. But never fear, I am happy to share a cure…creative wall treatments. There are many ways to give your walls life besides just paint (although that is always a great option too).
I am going to share 4 creative wall treatments that you can tackle in your home. Trust me, they are easier than you think, and besides, once you try it, you just might get hooked!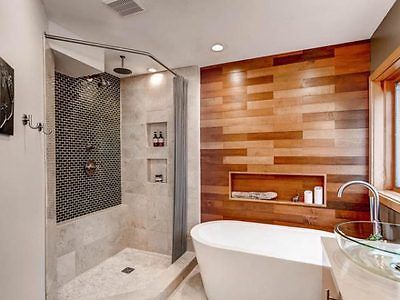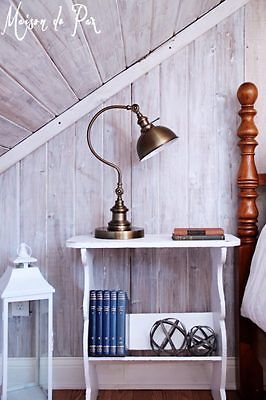 1- Planked Walls
Planking is a very simple and quick way to add a focal wall in any room. Planked walls can greatly vary depending on the materials you use and if you choose to paint or stain your boards. They can be natural or
reclaimed wood
for a warm and textured look, or paint the planks white for a bright and inviting space. If you are not up for adding real wood to your walls there are other
plank wall
options as well! Pick the one that floats your boat!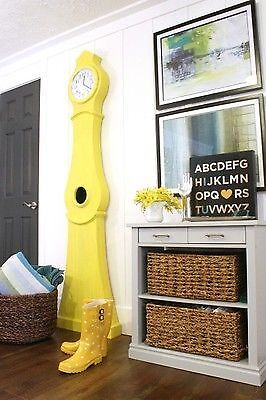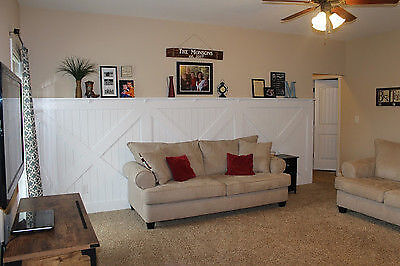 2- Wainscoting or Board and Batten
This type of wall treatment is a little different than planking. It can be very simple or complicated, depending on which variety you choose. Different varieties of board and batten and wainscoting range from simple lines, to squares, rectangles, and even geometric designs. This is a very popular way to dress up your walls and creates a very beautiful effect in any home. Keep it on one wall or do many, the choice is up to you!
Wainscoting
and
bead board wallpaper
are also an easy option to get a similar look.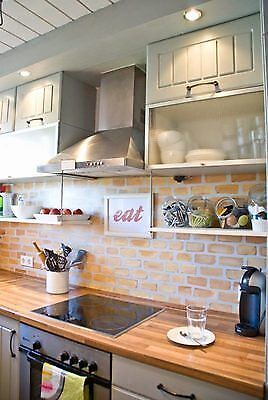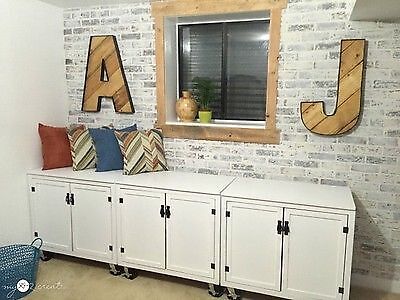 3- Faux Brick
A brick focal wall is very 'on trend' right now and can truly make a space pop! To get this look you can add real
thin brick
(also called brick veneer) , faux brick panels, or for an easy option,
faux brick wallpaper
, that can look very real! Brick can be very diverse when you consider the many different colours you can go with, plus the texture it adds is stunning!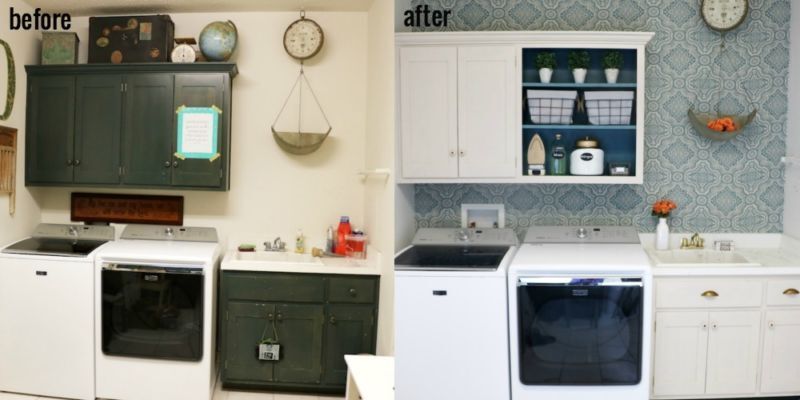 4- Starched Fabric Wall Treatment
Yep, you read that right,
starch
and
fabric
. What?! Who knew, right?! Crazy cool. If you are in love with a fabric and want it on your wall, then have at it! Just look at the difference in this room, and, yes, that is fabric on the wall, starched fabric. :) One of the great things about fabric is you can get the colour and texture you want without trying paint samples and testing them on your wall, to see if you like it just pin the fabric up and step back. If you don't like it take it down, and no harm done!
In addition to these options you can always create beautiful walls with
wall stencils
, new paint, or even
wall decals
.
If you are a little cautious about starting with a wall treatment, begin with paint. It is cheap, and easy to
paint
over if you don't like it. The same thing applies with stencils: if you don't love it, just paint over it. Wall decals are great as well: easy to apply, easy to remove!
Start small and then work your way up, but remember, if you love it on someone else's wall, chances are it will look good on yours as well, so be brave and give your walls some love!