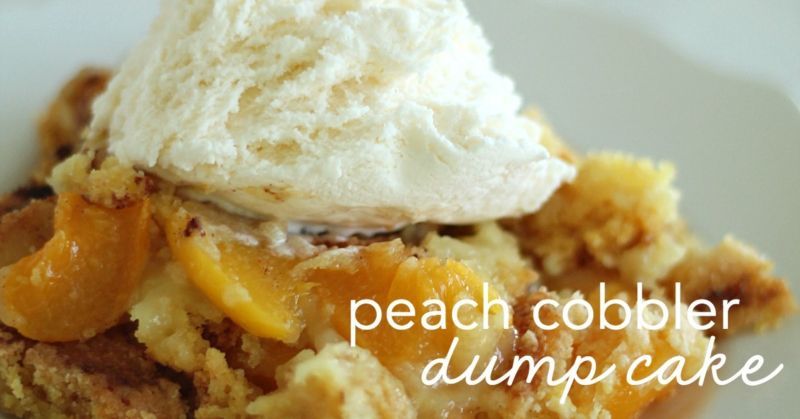 Add a caption
Autumn is just around the corner, and there is nothing better than a nice warm dessert when the weather cools down!
My father-in-law is famous for his delicious peach cobbler. He made this same recipe in a dutch oven, but I have simplified it to make at home in your oven! It is so easy to throw together and will make your house smell amazing while it is cooking. We love to top ours with vanilla ice cream and even caramel syrup!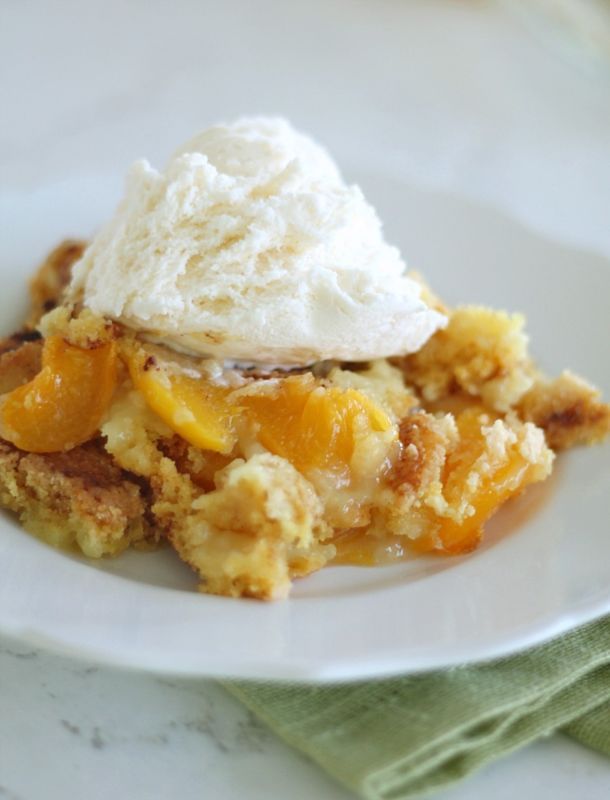 Add a caption
I absolutely love peach cobbler but couldn't wait until peach season to make a tasty peach dessert.
This recipe only requires 4 ingredients but tastes like you've been slaving away in the kitchen all day!

Here is how it's made: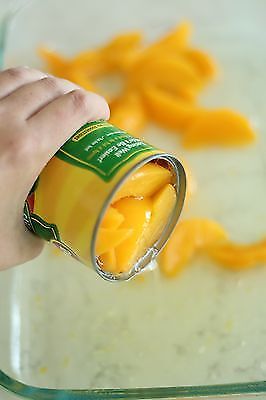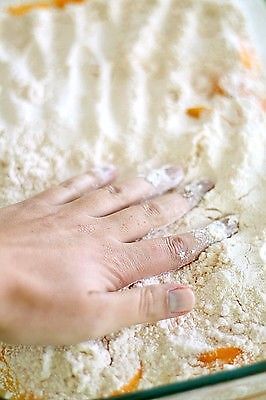 Sprinkle 1 (15.25 ounce) box of
yellow cake mix
over the peaches and press down firmly.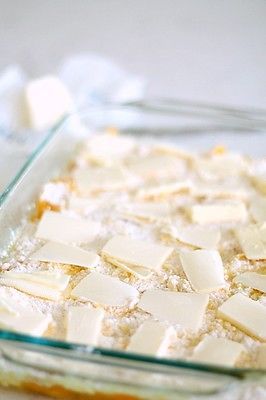 Next, cut 1/2 cup of butter into small pieces and spread over the top of the entire cake.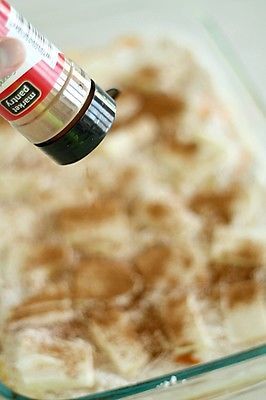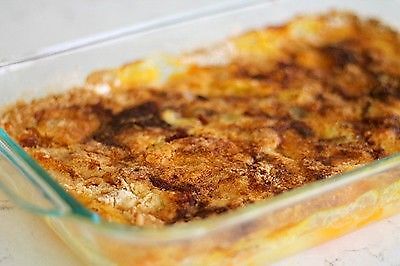 Bake at 190 degrees C for 45 minutes and remove from
oven
.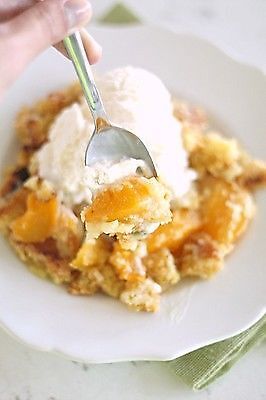 4 Ingredient Peach Cobbler Dump Cake
Ingredients:
2 (16 ounce) cans sliced peaches in heavy syrup
1 (15.25 ounce) box yellow cake mix
1/2 cup unsalted butter
1/2 teaspoon ground cinnamon, or to taste

Directions:
Preheat oven to 190 degrees C.
Empty peaches into the bottom of a 9×13-inch baking pan. Cover with the dry cake mix and press down firmly. Cut butter into small pieces and place on top of cake mix. Sprinkle top with cinnamon.Bake for 45 minutes. Serve with vanilla ice cream, if desired.