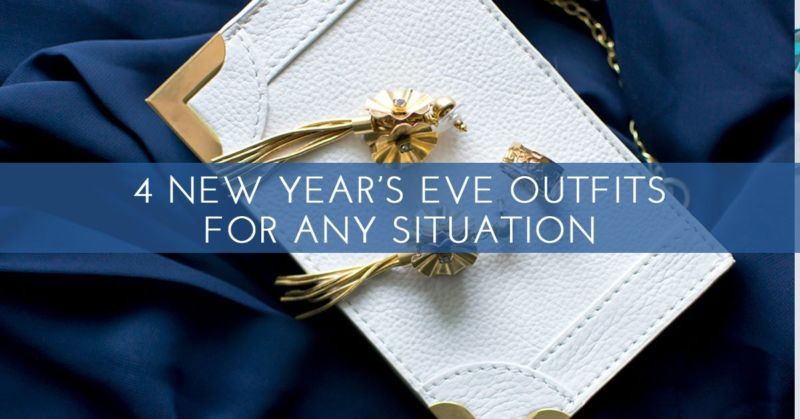 It's never too early to plan your New Year's Eve ensemble. No matter how you're planning to celebrate, there's a stylish outfit waiting for the dawn of a new year!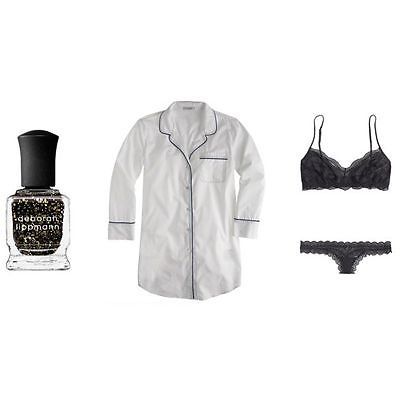 Plans: Falling Asleep on the Couch
Whether you're tired of the holiday hoopla or just want to use real
crystal stemware
, staying at home is a great way to ring in the new year, even if it's when your alarm finally wakes you up the next morning. Cosy up in an oversized
menswear-inspired night shirt
(with a lacy little
lingerie
number underneath) and channel surf right up until midnight. Nodding off? Treat yourself to a
sparkly manicure
. The fear of smudging freshly applied polish should be enough to keep you up well past your bedtime.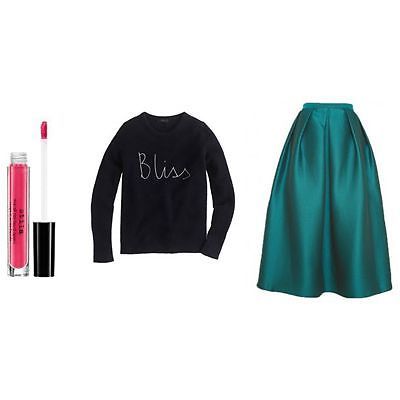 Plans: A Low-Key Gathering with Friends
What better place to go overboard on champagne and eat an embarrassingly large portion of the cheese plate than with the comfort of friends? This is where you can let loose, play
Cards Against Humanity
, and admit to which inappropriate card makes you giggle uncontrollably. These people accept those character flaws. Put a little effort in with a full
satin skirt
, bright
lipstick
, and a jumper that describes just how good you feel after all that bubbly. The jumper is a must. You'll probably be crashing here later and will appreciate the comfort.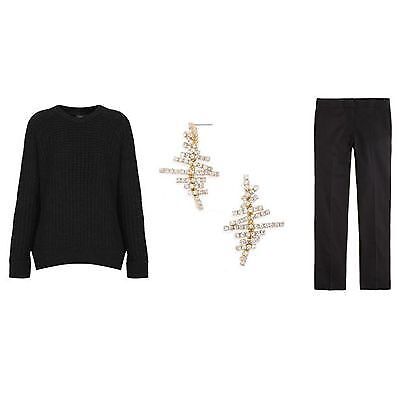 Plans: A Rowdy Bar
Leave those intricate spangly ensembles (and astronomical dry cleaning bills) to the amateurs. After years of elbowing your way to the front of the line, you know just one thing will get you through this New Year's Eve battleground, wardrobe unscathed: black, machine-washable clothing. A wayward drink came tumbling toward you? No worries. Just dab it off with a bar cloth and keep dancing! Better yet, when you're shoulder-to-shoulder by the bar, no one will notice that you're just wearing a
black jumper
, your favourite
black trousers
, and a pair of sensible
flats
. Just be sure to don an incredible piece of
statement jewellery
for some much-needed sparkle.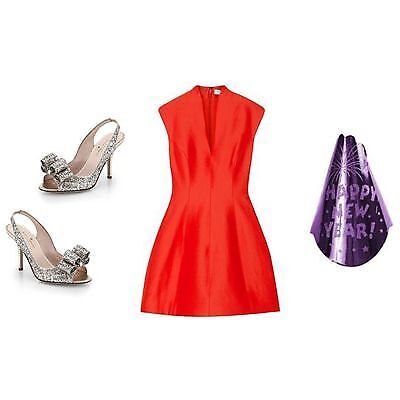 Plans: An Awkward Party with Your New Boyfriend
If you're headed to one of these shindigs, I understand your trepidation. Will others be friendly? Will your boyfriend act differently? What weird things will you learn about him? All of these unknowns come with one major upside: you can make a memorable first impression. Opt for a
jewel-tone dress
(quite possibly as red as the cup you'll be drinking out of),
sparkly shoes
, and a "Happy New Year" hat.