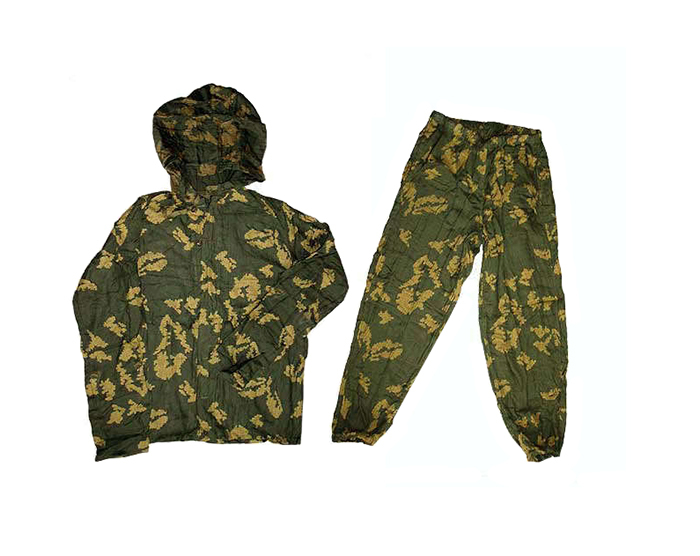 Military equipment is well known for its hard-wearing practicality. Throughout history, the armed forces have needed the best gear to keep them safe, warm and dry, and so clothing manufactured for the army is produced at a consistently high level of quality. However, there are often quantities of leftover clothing and equipment, which is called military surplus, and is then sold to the general public.
The market for military surplus equipment is broad and diverse. Gear ranging from jackets and trousers to belts, gloves and protective eyewear is available, all of it to the highest quality. There is such a wide selection of these uniquely durable items that some consumers have started to collect them, often using eBay as a medium.
This guide is intended to provide four good reasons to collect military surplus clothing.
The 4 Reasons
The 4 main reasons to collect military surplus clothing outlined in this guide are as follows:
* Style
* Practicality
* Collectable
* Resale
The online auction website eBay is the ideal vessel for procuring military surplus clothing, due to its massively varied selection. There are sizes, colours and specialised gear for anyone interested in the area, for practical usage or collection, and ranging in price from high-end to extremely affordable.
In addition to highlighting the potential benefits of collecting, this guide will describe the best way to shop for military surplus clothing on eBay.
Reason 1: Style
Since military surplus clothing became widely available to the public at large, army gear has become embedded in our collective cultural sense of style. For those with an eye for fashion, military surplus clothing can be the key to looking good. Common uses in fashion include:
* Overcoats: The long coats of various military establishments (notably Russian and Italian, amongst others) are absolutely iconic. The style has become so widespread that many who wear them do not even know that they are based on military designs. Military coats can go with any formal or informal outfit, and add a touch of class.
* Boots: The standard issue military boot is also a classic of design. Practical and sleek, they have been used in fashion trends across the globe for decades now.
* Combat Trousers: There are few more powerful fashion statements than camouflage combat trousers . Worn the world over, they have become one of the most culturally identifiable items of clothing in history.
* Dog Tags: originally a system by which to identify injured or dead soldiers, dog tags soon became a counter-culture fashion accessory amongst movements such as the punks. They are one of the most iconic items of military apparel in the modern world.
These are but a few examples. Military clothing of all kinds is used in fashion to suggest strength, discipline and style. However, looking good is for many people just an added benefit, which leads into the next reason to collect military surplus clothing.
Reason 2: Practicality
As mentioned above, military surplus clothing is highly practical. It can be used for all manner of outdoors activities. Following are a few examples.
* Hiking: The army have to be ready to endure a wide array of unfavourable weather conditions, and the clothing they produce reflects this. One of the most common items for sale is the military waterproof jacket. These vary in size, weight and the level of protection required, but will always keep the water and wind out, providing warmth and protection from the elements.
* Paintballing: Paintballing requires durable and strong material to minimise the pain caused, but also needs a high level flexibility and range of movement, which military gear is sure to provide.
* Mountaineering: military grade clothing will protect from even the harsh extremes of cold and wet found atop mountains.
* Hunting: The sport of hunting requires clothes that allow for precise and practical movements. Military equipment is designed to be worn whilst operating firearms and such items as protective eyewear and heavy gloves with operable trigger fingers are absolutely ideal. Warmth and protection from the elements are also required, and catered for, along with camouflage to help avoid detection.
There are practical applications for military surplus clothing in the vast majority of outdoor activities, from fishing to construction. Whatever the requirement, there is sure to be an item of military clothing available that suits.
Using eBay to find useful equipment and clothing is a simple task, as the information listed by the seller will usually give a good indication of the level of practicality of the listed item.
Reason 3: Collectable
The act of collecting can be a truly joyous and rewarding experience. The collector's market for military surplus clothing is a thriving one, with a huge selection available. A collection can be based around a number of different criteria, such as:
* A particular type of item, such as helmets or belts.
* Clothing from a particular country or organisation, such as Russia or NATO.
* Clothing from a specific conflict, such as the Gulf War or the Falklands .
The beauty of a collection is that it can be tailored to the collector's personal preferences. There are no set guidelines or restrictions, meaning that collecting can be a fulfilling experience on a very intimate and personal level. As a collection grows, it evolves to encompass new areas of the field. It is an endlessly mutable hobby, perfect for the adventurous hobbyist. Further, it makes an excellent supplement to another collection, whether that is Militaria or outdoors sporting equipment.
Using eBay to start a collection or to expand an existing collection is an excellent choice. There is an expansive selection of clothing available for a comprehensive range of prices, and the many helpful functions of eBay (which will be explained thoroughly later in the guide) make the process as simple and painless as possible.
Reason 4: Resale
* The existence of a collector's market for military surplus clothing subjects certain more choice items to the principles of collecting, namely that as time passes, so too does the value of the collectable item increase. As the items become rarer, a careful collector might be able to make a profit from selling them to other collectors.
* If this is the intention, it is advisable to keep any collectable items acquired in good condition, as the better the condition the higher the resale value of the item might be.
* This is another area where eBay excels, allowing users to both buy and sell items, and using detailed rating and review systems to help indicate trustworthy sellers and help buyers make an informed choice.
How to Buy Military Surplus Clothing on eBay
* eBay is a great place to shop for military surplus clothing. There are numerous ways to find a suitable item, the most commonly used of which is the search bar. The bar is found near the top of any given page, and is the quickest way of navigating eBay if the buyer has a specific product in mind. Simply type the name of the item, or any other key information pertaining to the item, into the bar, and eBay will do the rest of the work.
* Alternatively, there are several categories in which military surplus clothing can be found, namely Collectables, Sporting Goods, and Clothes, Shoes & Accessories. A good way to narrow down the search is to type "military surplus clothing" into the search bar.
* Once a list of products has appeared, the buyer can browse the items using the key information displayed in the listing. This can be categorised by condition, price, seller and location, as well as by choosing between the Auction and Buy it Now buying formats, which all exist to help the buyer make sense of the process. If an item catches the buyer's attention, clicking on the item will open the product's own information page, which contains extensive and detailed information pertaining to the product. This should provide all the information necessary, but further details can be obtained by using the Ask the Seller option, which allows a curious buyer to contact the seller directly and present them with a query.
* These factors combine to make eBay an indispensable tool to use when collecting military surplus clothing.
* Before purchase, always make sure to double-check the products description and the attached photographs to ensure it is what is required.
Conclusion
Hopefully, this guide has been informative and helpful in explaining the appeal of collecting military surplus clothing, and accurate in its explanation of the best ways to acquire it using eBay. The 4 reasons to collect military surplus clothing are:
1. Style
2. Practicality
3. Collectable
4. Resale
Whether looking for an edgy addition to a wardrobe, seeking a means of keeping warm and dry in the great outdoors, looking for something to collect or even simply trying to turn a profit, collecting military surplus clothing is a worthwhile, rewarding and personal experience.
By using eBay, a collector or buyer can ensure they get the best quality product for the best possible price, and all on their own terms. In addition, the huge array of clothing available ensures a satisfactory range of choice.