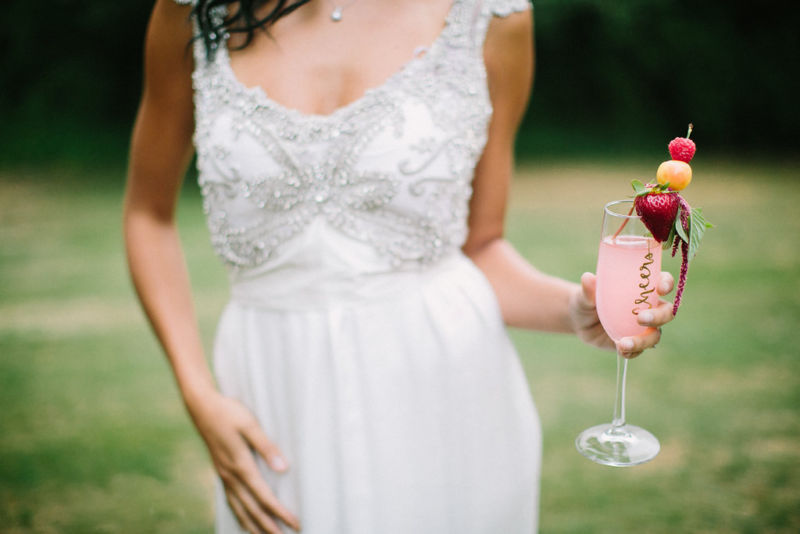 Glassware is an underestimated decor item. Naturally most people think about the glassware as only the means to hydrate themselves. However, it is very important to pick the right glassware for your table because it can either give you a significant upgrade or can decrease your overall aesthetic. You also want to make sure that you have the correct type according to what kind of beverages you are serving. You may be asking yourself what kinds of glassware are even out there?! That is what we are going to show you! Get ready to have your eyes opened to a whole new world of glassware.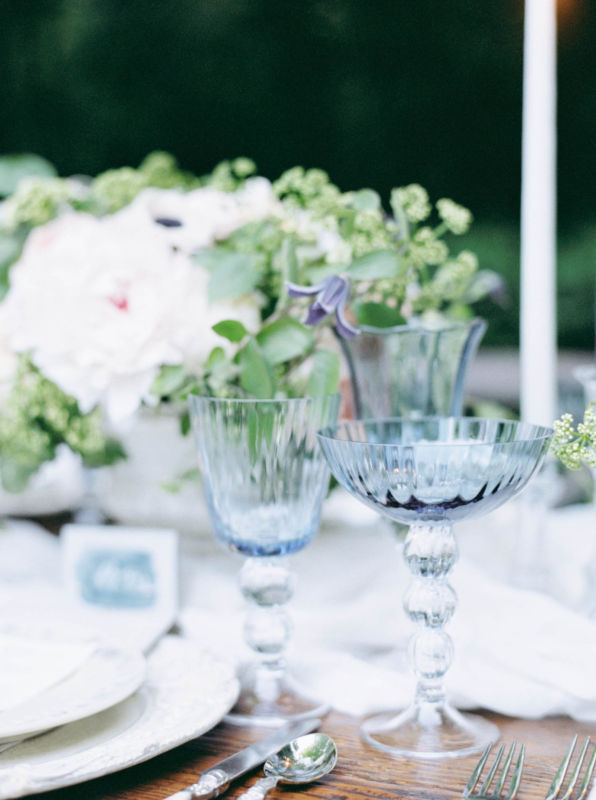 First up we have the
coupe glass
. The coupe glass is the oldest type of
Champagne glass
and was most popular during the early 20th century. It is built to have a wide and shallow bowl. The coupe glass is also referred to as the Champagne saucer. They come in all different types of colours and styles. This glassware is perfect if you want to have a unique Champagne glass that is not your typical
Champagne flute.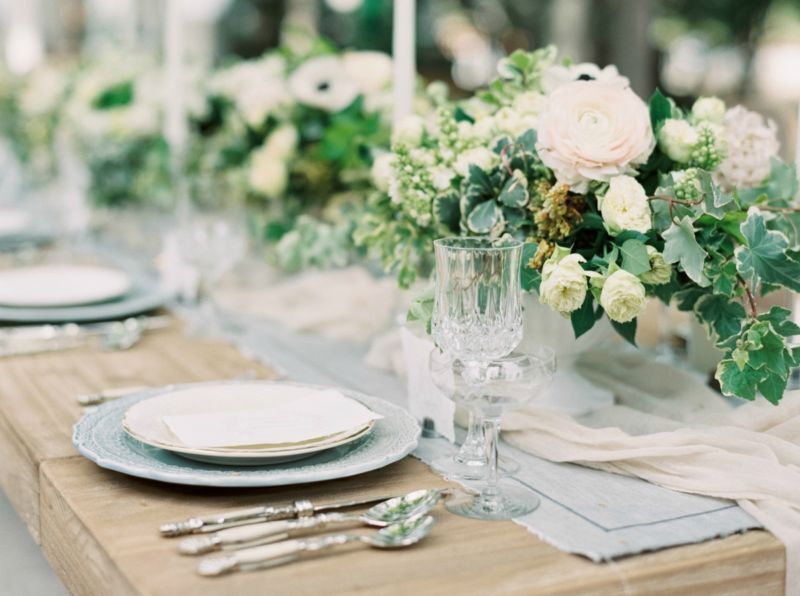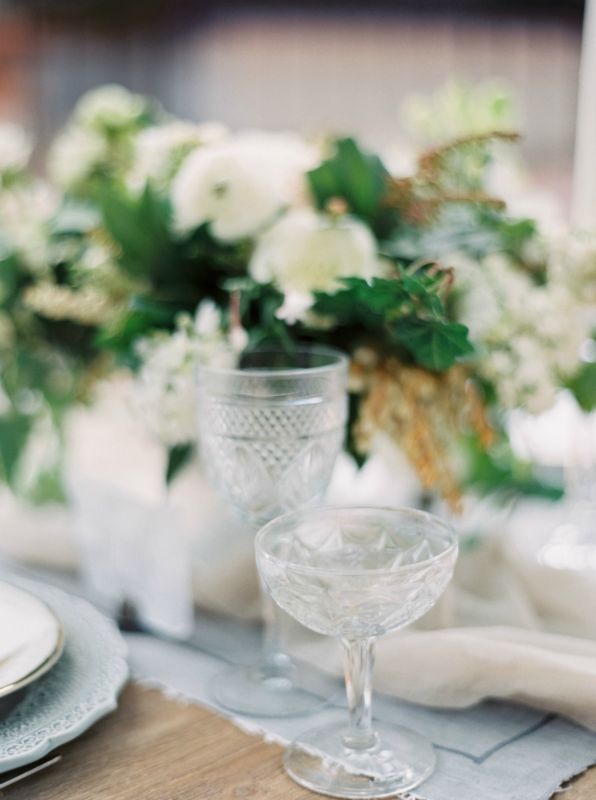 The above pictures show
vintage cut glass crystal glassware
. Cut glass popped up during the American Brilliant period. It was often referred to as "rich cut glass" and was seen as beautiful due to the fact that it has the ability to reflect light. Cut glass is made out of heavy leaded glass and has detailed geometric shapes and prisms throughout. Vintage cut glass can be found in any shape of glass. As you can see in the picture we have the coupe glass we mentioned earlier as well as a goblet that we will talk about later. The benefits of using cut glass is that it will go with any colour scheme or theme that you have for your wedding. The simplicity of colour is made up in the ornate details formed on the glass.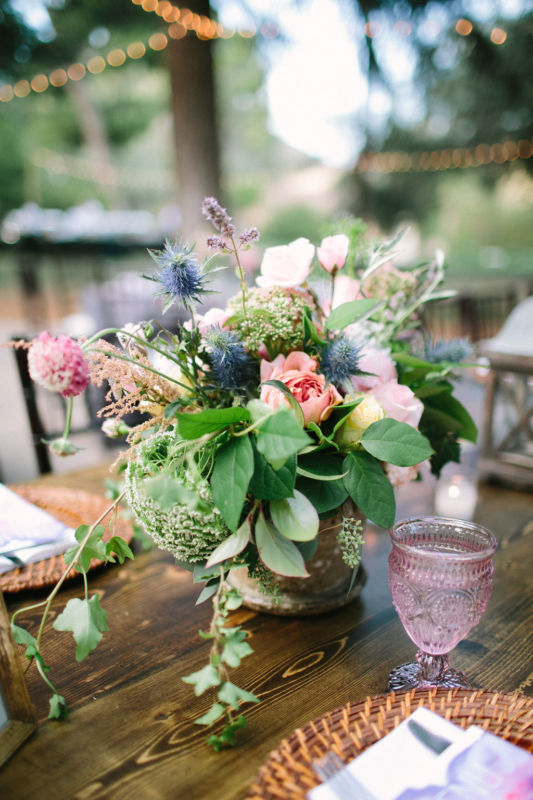 Third on our glassware list are water goblets. Water goblets are conically shaped with no handle. They range in height but typically are on the shorter end with a footed base. Your average water goblet is going to be plain, but they do make some amazing ones such as the picture above. Search for vintage water goblet and you will find an array of colours!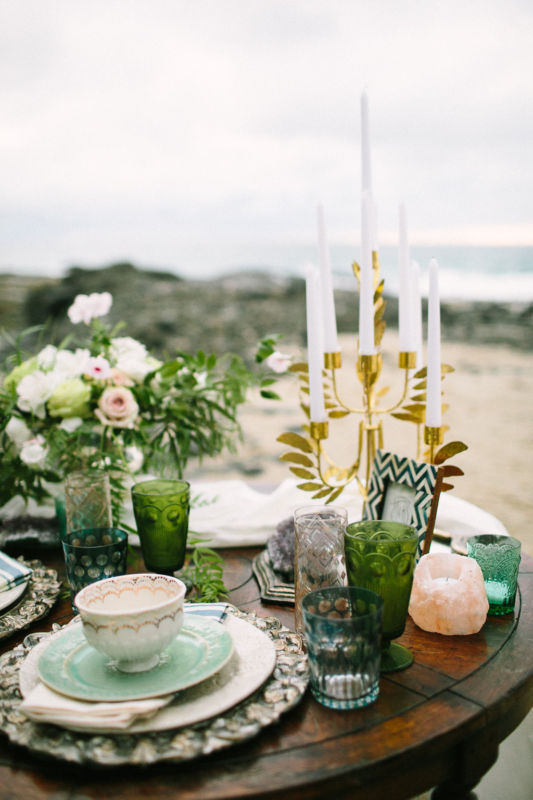 This one is for all those summer weddings or summer parties.
Iced tea glassware
! I bet you never knew that there were separate glasses specifically for iced tea! Iced tea glassware is designed with a long narrow bowl, or vessel, and a short stem. They are designed this way to actually assist the ice cubes. You most likely will not find iced tea glassware at a formal event; they are most common in informal dining. But the spectrum of informal dining is still fancy to casual. They work great for iced coffee or other cold beverages as well!