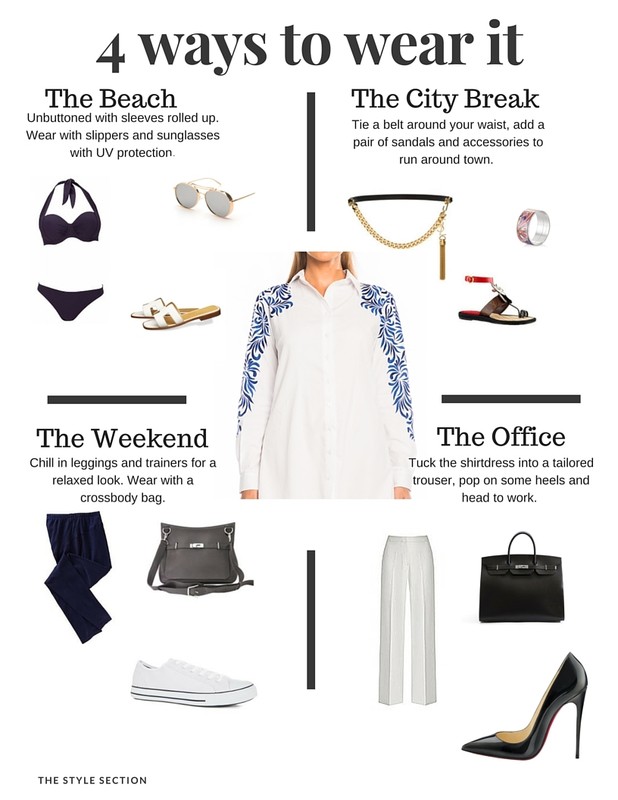 Add a caption
Buy this very versatile shirtdress on Ebay: poshsnobriete01
It is easy to get more out of your wardrobe. Simply find more uses out of each piece you own. Never separate your wardrobe into workwear, vacation wear and so on. Buy pieces that can be used in multiple seasons.

Take some time to go through your wardrobe and assess what you have, how many times you have worn it, and make a decision to toss it, give it away or use it. Next, think about your lifestyle, where do you go and what do you do. This will help you to make sense of what you should invest in and how they can be worn.

Take your use it/keep pile and challenge yourself to come up with multiple looks using the same pieces. It is always cheaper to change up a look by using only accessories. In the examples above, one shirt or shirtdress can be worn multiple ways. It doesn't have to be relegated to the weekends only. Another way of changing up this look, would be to add a scarf around your neck, a clutch and some nice heels for a rendezvous with a very special someone.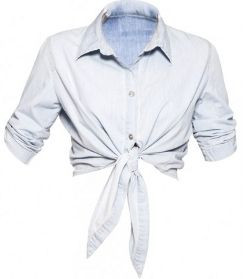 Another way it to tie your shirt or shirtdress in the front like the photo here. It will add a fun flirty look Wear with denim cutoffs or with a skirt and it doesn't matter the length of the skirt.

Just have fun finding new ways to wear what buy, this way you will get more out of your pounds.