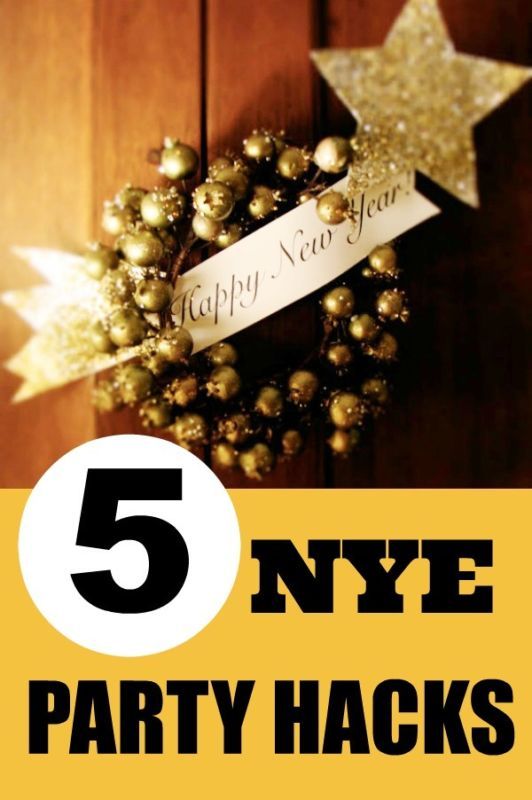 Add a caption
Get the New Year's Eve Party started with these party hacks!
New Year's Eve is a time when we are all recovering from the holidays and trying to scramble to decorate our houses for a fun evening bash. These New Year's Eve Party hacks will help you find some shortcuts and save you time as you prep for the festive evening!
1. Repurpose Holiday Decor
Turn Christmas wreaths into New Year's Eve decor with some card stock paper and glitter. Print out some Happy New Year banners in a vintage font on your computer and you are all set!
Add a caption
Use gold and silver tissue paper instead of red to repurpose this kids craft.
2. Repurpose a Kids Craft
These fun tissue paper pom-poms are really a kids craft but you can take an idea like this and turn it into a pom-pom to hand out to party goers. To add a twist to this design, change the colour from red tissue paper to gold. These cute little tissue pom-poms are glued onto pencils. How clever!
3. Gift Wrap Party Hats
Make last minute party hats out of gift wrapping paper and ribbons! Using some glitter, creativity and a bunch of glue, you can whip up these bad boys in a matter of minutes. Again, use your printer to print out New Year's Eve slogans and you will be all ready to ring in the new year.
Add a caption
Use tempera paint to create a pretty design on newspaper for this DIY table runner.
4. Last-Minute Newspaper Table Runner
The table is always a focal point for New Year's Eve. Covered in drinks, party favours and fun bites to eat, make a super easy table runner out of newspaper! To do this simply form a runner out of the opened-out newspaper and tape it together until you reach the desired length. Paint the table runner with tempera paint and let it dry! The artsy look of this project will certainly be a conversation starter!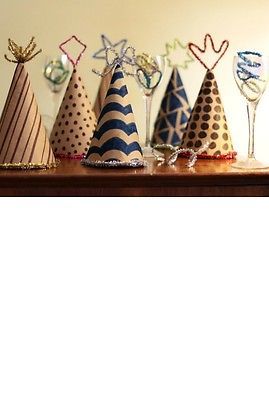 5. Birthday Hat Turned NYE Party Hat
These New Year's Eve party hats are simply birthday hats covered in brown craft paper. Draw designs on the paper then top the hats with metallic pipe cleaners! The cool tribal designs will help party guests ring in the new year in style!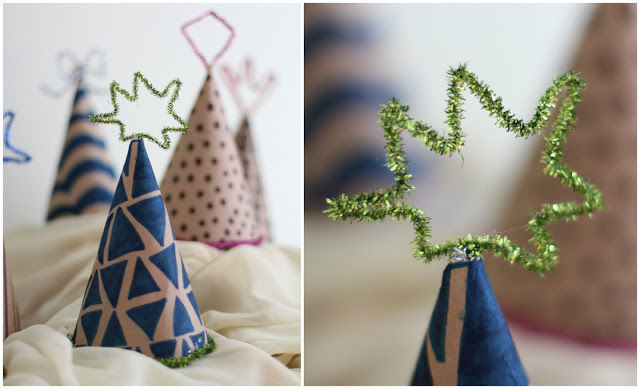 So there you have it! Five great hacks to help make this New Year's Eve a splash and not a headache! Use these shortcuts and enjoy your evening! Happy New Year!