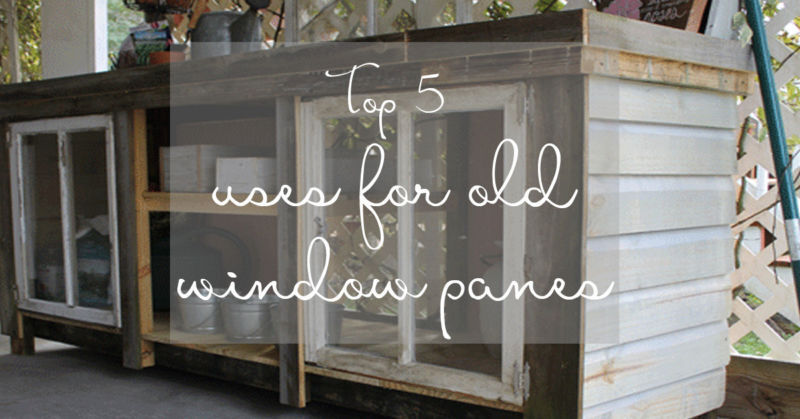 Old window panes
have a sweet history to them. Do you have one from your great grandmother's house? An old barn from your area? Did you find one at a quaint vintage mall? or here on eBay? Perfect! Now, what to do with them? Here are 5 stunning uses for old window panes to proudly display your old and new treasure!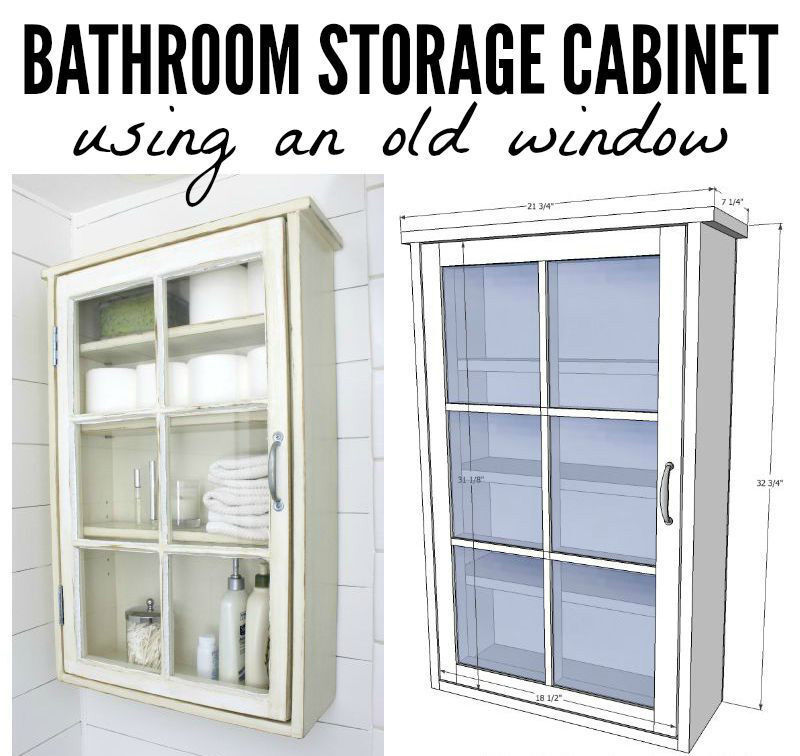 1. Wall Cabinet
To build a wall cabinet like this, you will need an old window pane and lumber that measures the length of all sides and with a width of 7.25" (aka, a 1x8). Using pocket hole screws, secure 3 shelves at varying heights. Attach the window inside of the cabinet with small hinges and add a door pull to open the window pane with ease! You might also consider adding a
magnetic catch
. Now all you need to do is decorate your new cabinet with beautiful spa accessories like
apothecary jars
,
bath beads
, and lush
wash cloths
.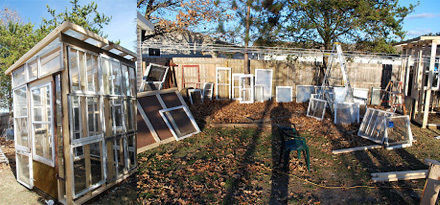 2. Green House
A most ingenious way to use old windows is to make an upcycled greenhouse! First use treated 4x4's from your nearest DIY shop to build a frame with a clear corrugated plastic roof. Next, screw the windows into the frame as closely as possible like a puzzle! Finally, fill it with plants in
pots
and on
stands
and watch them grow, grow, grow!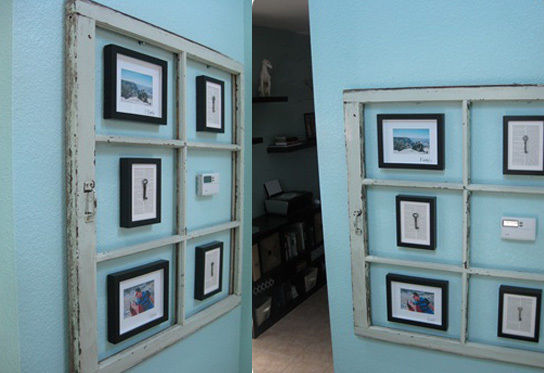 3. Wall Display
The simplest craft you can make with an old window pane is to use it as a wall display! With this project you can paint or stain your window pane in any colour to match your home decor or you can leave it with the original rustic look. You can hang pictures inside of the frame using strings and clothespins or put them in small
picture frames.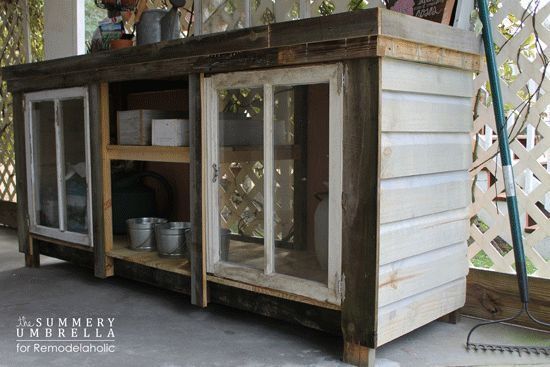 4. Buffet Cabinet
Another gorgeous option for using old window panes is to build a buffet table or potting bench. Using old lumber or deconstructed wood from another cabinet, you can build a bench like this with beautiful window pane doors.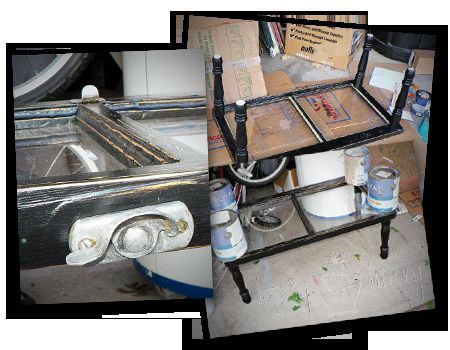 5. Coffee Table
This project is fantastic for beginners! Take an old window pane with glass, and using wood glue or screws, attach
furniture legs
to the pane. Then paint the legs, window pane, and screws all the same colour for a uniquely beautiful new piece of furniture with a little bit of history in it.