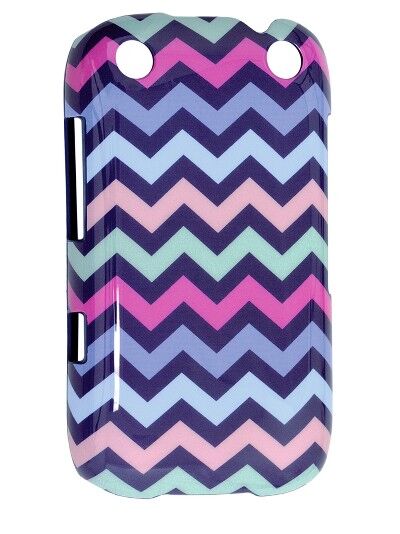 The mobile phone has become so much more than a device for simply making telephone calls. It is now a must-have item of gadgetry that allows people to access the internet, stay in touch with world news, watch the latest movies, and even pay bills. However, the latest smart phones can cost several hundred pounds, and the relatively fragile nature of such devices means such a large investment is at risk if steps are not taken to protect it. Mobile phone cases are designed to provide protection from scratches, scrapes, cracks, and impact damage, but with so many options available on the market it can be difficult to choose the best one for the job. While most people choose a phone cover based on their own personal aesthetic preferences, there are some stark differences between how each type of material performs. The three basic types of cover are leather, plastic, and silicone, and deciding which is best for a particular phone or set of circumstances requires each material to be described in full.
The Various Types of Material Used in the Production of Mobile Phone Covers and Cases
| | |
| --- | --- |
| Leather Cases | Most mobile phone cases are made from faux leather – a manmade material that is designed to offer the same aesthetic qualities as cowhide. Leather mobile phone covers and cases are smooth, and that makes them relatively easy to keep clean. Many cases made with leather include extra padding to protect the device from impact damage. Real leather is more expensive, but it is more durable and less susceptible to rips, scratches, and tears. |
| Plastic Cases | Plastic cases are often used to protect the structure of a mobile phone – important in outdoor environments such as construction sites. Mobile phone skins are often made with plastic compounds. |
| Silicone Cases | Silicone is a manmade substance that can be used to create liquids, gels and plastics. Silicone phone cases are often designed to expand to the exact contours of the phones they protect – in the same way naturally-found rubber would. It is lightweight and pliable, and its shock-absorption properties make it very popular with owners of smart phones. Neoprene is a similar yet cheaper substance that delivers many of the same properties. |
| Fabric | Materials such as cotton, polyester, and wool are used to make novelty mobile phone cases, but they offer minimal protection from impact damage. |
The Relationship Between Design and the Material Used in the Production of Mobile Phones
Certain materials lend themselves perfectly to particular designs. Phone cases and covers should primarily serve as protection for the device, but certain designs will affect the user's experience.
| | |
| --- | --- |
| Phone Socks | Mobile Phone Socks are often made from leather or fabric, but they are little more than novelties. While they offer protection for the screen and cosmetic scratches, they offer minimal protection from impact. |
| Fitted Cases and Phone Skins | Fitted Cases are usually made with neoprene or silicone. They 'cling' to the device and provide solid protection for the phone's structure. They rarely protect the screen, but many people choose to use screen protectors at the same time. |
| Phone Pouches | Phone pouches are usually made from leather, but the device usually needs to be removed from the pouch to use it – leaving it vulnerable. |
| Flip Cases | Flip cases are usually made with faux leather, and they are extremely popular with business users. They provide all-round protection for the device, as the screen is protected by a front cover that can be flipped open. They usually lock with a stud button or magnetic device. |
| Wallet Cases | Wallet cases open to the side, and they will often include space for cash and cards. As with flip cases, they are usually made with faux leather, and they are closed with a stud button or magnetic device. |
| Shock Proof Cases | Shock proof cases are made with silicone or plastic, but some are made with a combination of both. They deliver excellent protection from impact damage – perfect for use in outdoor environments. |
What Makes Silicone Phone Covers More Beneficial Than Leather or Plastic Covers?
| | |
| --- | --- |
| Functionality | Silicone covers are usually designed to stay in place all of the time. They include holes to provide access to vital buttons and connectivity sockets, and that saves time when quick and convenient access is required. Most leather cases require the removal of all or part of the case before using the phone it protects. |
| Constant Protection | As many cases made with plastic and leather need to be fully or partially removed, this can leave a phone susceptible to damage while in use. However, silicone covers rarely interfere with the natural use of the phones they protect, and that means the devices are protected at all times. |
| Lightweight | Silicone is a lightweight material, so the combined weight of a case and the phone it protects is kept to a minimum. As most people store their phone in a pocket, this is a highly desirable attribute. |
| Natural Shock Absorber | Silicone in its rubber-like form delivers a cushioning form of protection at all times; that shock-proof quality protects a phone's structural integrity from drops and crushing. |
| Price | Faux leather and cowhide leather phone covers are notoriously expensive, but silicone delivers a more affordable protection solution. Many silicone skins are sold in sets of three, so replacing work cases and covers is a far cheaper process. Neoprene cases are cheaper still, but they offer many of the same qualities that silicone provides. |
How to Buy Silicone Phone Covers on eBay
The eBay website is home to thousands of phone cases and covers, and finding the most suitable products is a simple and quick affair. The fastest way to get started is by typing a search term into the text-entry box on the home page. This will deliver instant results, but they may not all be relevant. The most effective way of finding silicone phone cases is by using eBay's category-based search function. Such a search begins by clicking the All Categories link on the Homepage. This will display a drop-down menu containing all of eBay's primary categories. From that list, the category entitled Mobile Phones & Communications should be selected. Clicking the Search icon will cause the page to reload, and a new list of sub-categories will appear on the left of the page. The Mobile Phone and PDA Accessories link should be clicked, and that will lead to the page reloading once again. From the new list of sub-categories, the Cases & Covers sub-category should be clicked. The user will then be able to browse from many thousands of phone cases and covers. However, to narrow the search to only silicone cases and covers, the see all link under the heading of Material should be clicked. A list of check-boxes will appear, and the option for Silicone/Gel/Rubber should be selected.
Conclusion
While the choice of which mobile phone case or cover to purchase is often a matter of personal preference, there is no doubt that the use of various materials has a profound effect on the user's overall experience. While leather is a very popular choice for aesthetic reasons, it simply can't match the shock-proof properties of silicone. Leather cases are usually sold in the flip case, wallet, or pouch design; while attractive, however, some of the functionality is lost. Having to remove all or part of the case to use the device it protects can be an inconvenience. However, a silicone skin or fitted case will provide around-the-clock protection, and it will allow the user full and unrestricted access to all of a phone's buttons and features. A mobile phone cover's primary purpose is to protect increasingly expensive equipment. Silicone is an affordable way of ensuring permanent and robust protection to the structural integrity of a phone. Used in conjunction with a screen protector, it is probably the best all-round solution to protecting a handheld device.